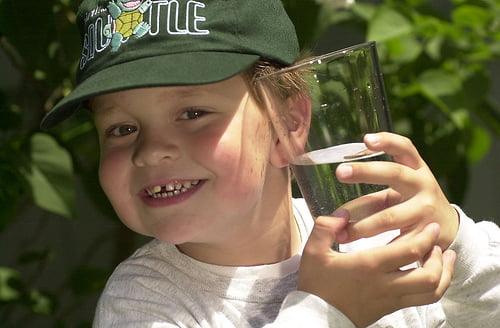 Researchers at the Sheba Medical Center Children's hospital in Israel found that increasing the quantity of drinking water in children benefits their diets, not only by lowering their calorie intake because it leads to smaller consumption of soft drinks, but also by increasing the metabolic processes in their bodies, providing a highly effective mechanism for burning energy and calories.
Since the metabolic process uses approximately 70 percent of our energy per day, the smallest change in water consumption is said to create a significant change in a child's daily energy extraction.
During the research, 21 overweight children were asked to drink 0.01 litres of cold mineral water for every 2lbs of their body. During the course of one hour, their metabolic processes were tested before and after drinking water. Within a few minutes after drinking the water, the metabolic process in the children's bodies had increased, reaching its peak after an hour and rating 25 percent higher.
The researchers concluded that children who drink the recommended amount of water per day may not gain the average 2.6lbs per year. They discovered that drinking water is a simple yet useful tool for monitoring weight loss.
The advantages of drinking water, according to the research, work on both ends when it comes to energy cycling: they decrease sugar consumption from soft drinks and therefore automatically translate to a smaller amount of calories and they help increase the metabolic process of the body, which means losing a larger amount of calories.
Via doctors.co.il
Photo by Seattle Municipal Archives' photostream
Related posts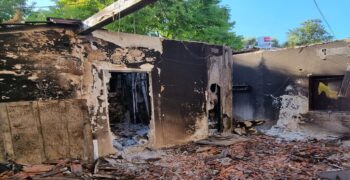 Israeli Hospitals Treating Burn Victims With Pineapple Protein
November 30, 2023