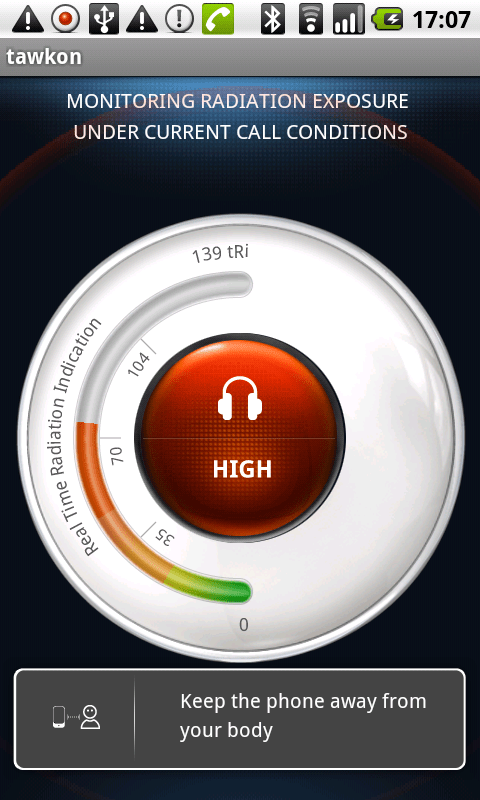 An Israeli startup company that launched a popular mobile application telling users how much radiation their brain is absorbing during every mobile phone conversation is now shifting its attention to children. The app, called Tawkon, calculates radiation levels based on a number of factors such as weather conditions, distance from cell towers, and even the manner in which the device is held.
Amit Lubovsky, one of Tawkon's three founders, explained: "Children are exposed to a considerable amount of radiation, both since their skulls are thinner than those of adults and because they use phones from a younger age and often for a longer period of time."
While studies suggesting links between mobile phones and adverse health effects have not been conclusive, many still worry about the effects that long talks on their mobile phones can have. Recently, a study published in the Journal of American Medical Association found that radiation emitted after just 50 minutes on a mobile phone increases the activity in brain cells. "The findings are an indication that exposure to cell phones activate the brain much more easily than we previously thought," said Dr. Nora Volkow, National Institutes of Health neuroscientist and lead study author.
Late last year, San Francisco even tried to pass a cell phone radiation law that would force mobile phone companies to divulge their radiation figures.
The Tawkon app is based on a RRI technology (Real-time Radiation Indication) that utilizes features embedded in smartphones (such as GPS, accelerometer etc.) in order to analyze multiple real-time environmental and usage factors.
This smart application can also detect radiation "hot spots" in your home or building that might cause your phone to release a higher amount of radiation. Tawkon aims to increase awareness of radiation as well as instruct on best ways to decrease radiation, such as using an earpiece.
"We have been using phones for a considerable amount of time, yet we realized that while phones are both transmitters and receivers, only the reception bar is visible on your phone. So we began to search, technologically-wise, if it was possible to see a sort of transmission bar and enable users to activate their phones more safely," Lubovsky told NoCamels.
Yet Tawkon's aims were recently hampered when Apple turned down its request to be added to the official App store. Following a long e-mail to Steve Jobs, Apple's mastermind, he came back with a characteristically curt response: "No interest."
The reason for the rejection, said Lubovsky, "is Apple's desire to avoid public confusion that the iPhone users are at high radiation risk." Yet despite Apple's rejection, many cunning jailbreak users are able to download the forbidden app onto their iPhone.  Tawkon is also available on Blackberry and Android phones.
[youtube]http://www.youtube.com/watch?v=g-uRyjsLbkw&feature=player_embedded[/youtube]
Related posts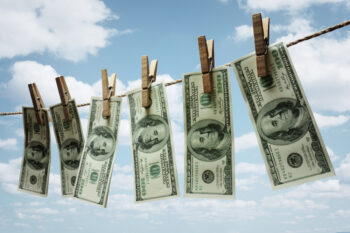 AI Money Laundering Watchdog That 'Senses' A Financial Crime 
September 24, 2023