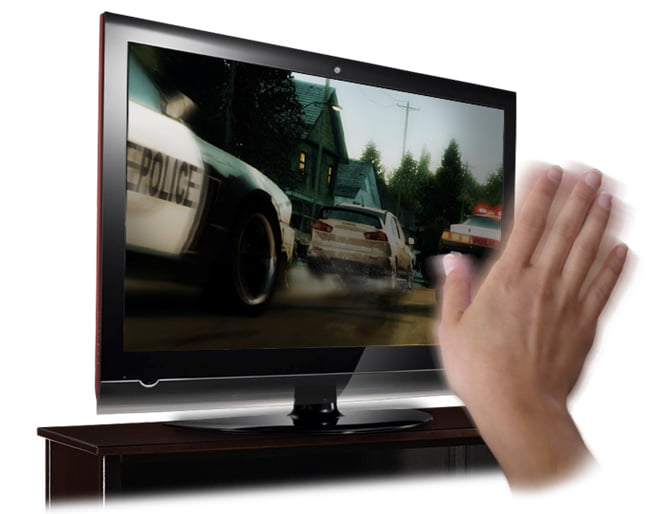 One of the major technological revolutions of the past few years has been the touch-screen. From touch-screen phones, computer tablets and televisions, everything can be done with the brush of a finger. But it seems that trend may already be passé, with the touch-less technology becoming the real star.
Two Israeli tech companies are at the forefront of the touch-free technology, also called Natural User Interface (NUI). eyeSight, launched in 2005, focuses on the touch-free control of devices such as laptops, tablets, navigation systems, TVs, etc. eyeSight uses special software in combination with a device's built in camera – or attachable one – to identify hand gestures and motions to control the device.
Now, instead of swiping your fingers on your iPad when browsing through a recipe, for example, you can simply swipe the air, leaving your tablet grease-free. While driving and using navigation, the touch-free technology means your hands can stay close to the wheel rather than fiddling with the screen. It also means no longer having to take off your gloves in the winter, as many touch-screen devices only react to the natural temperature of your skin, says eyeSight CEO Gideon Shmuel.
Another Israeli company taking the touch-free world by storm is PrimeSense. Instead of using a device's built-in camera, PrimeSense has developed its own camera and hardware, which actually works as a 3D image sensor. This allows for a highly complex array of motions, which most other cameras may not be able to detect.
[youtube]http://www.youtube.com/watch?v=TzLKsex43zI[/youtube]
PrimeSense first made headlines when it teamed up with Xbox to create the Kinect gaming experience – which, according to the Guiness Book of Records, is the fastest selling electronic in history. Their goal was to create a combination of adventure with natural motion. As opposed to the Wii, Kinect gaming is done completely hands free. To punch is to punch; to jump is to jump, etc. "We are the natural interaction company," Adi Berenson, VP of Business Development and Marketing at PrimeSense told NoCamels.
The goal, according to Berenson, is that when a user's avatar jumps 100 feet it isn't a result of pushing a button, but rather from actual jumping – giving the user a feeling of, "Hey, I jumped 100 feet!"
Beyond gaming, Berenson claims that their technology will completely change the way we interact with our homes, bringing touch-free to every aspect of living. Like eyeSight, the goal is not just limited to gaming, but also to control the environment around us. Beyond just the idea of touch, Berenson believes that this NUI technology breaks down boundaries where other devices fail. Furthermore, PrimeSense wants to bring the computer and internet experience to the living room. When connecting with PrimeSense technology, surfing the Internet, according to Berenson, will be liberated from having to be in front of your computer, putting the control completely in the users' hands.
Sign up for our free weekly newsletter
Subscribe
"You can play games, use an interactive personal trainer, whatever…it's another form of interacting with the living room" adds Berenson. As opposed to most other motion sensory cameras like traffic cameras and others, which use 2-dimensional tracking, PrimeSense uses a 3D system and digitizes all the problems that exist in other cameras.
It's not that complicated after all – eyeSight's technology tracks the user's hand gestures in front of the built in camera and converts them into commands that are used to control functions and applications in the device, in real time. The technology is optimized to low CPU usage, operating with low cost entry level cameras and in challenging lighting conditions. The software can be integrated at various levels of the device – starting with the chipset level, operating system, software and specific applications.
But back in 2004, to many touch-free seemed decades away. That's when a group of image processing professionals with experience in research, implementation and optimization of real time algorithms for embedded platforms joined forces to form eyeSight and revolutionize the way man and machine interact and make it both simple and intuitive.
[youtube]http://www.youtube.com/watch?v=oTcAwlnRonI&feature=player_embedded[/youtube]
Fast-forward to 2011 and eyeSight "users can remotely control their music and video player, browse through eBooks, manage presentations, play games, control PC apps and carry out many other tasks without touching the keyboard or touch screen," said Gideon Shmuel. "It is ideal for functions that do not require hands-on management and offers a new and improved user experience."
Photo courtesy eyeSight
Related posts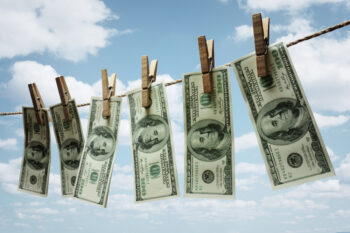 AI Money Laundering Watchdog That 'Senses' A Financial Crime 
September 24, 2023