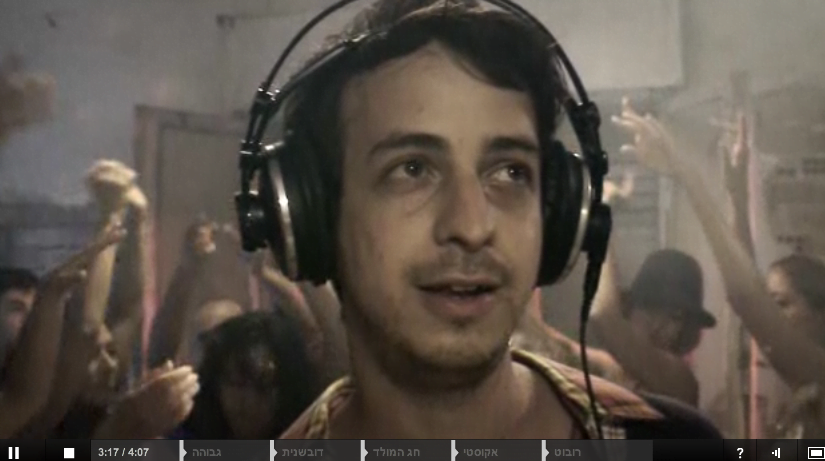 Yoni Bloch didn't intend to become a rock star. A self-professed "geek" from the northern Negev town of Beersheva in Israel, Bloch loved playing both video games and music. One day, he thought it would be cool to release some of his tunes via the Internet. Before long, his band, with its edgy guitar pop, had hit the big time and Bloch became the darling of the Israeli alternative music scene.
Marrying his musical and geeky sides in a highly innovative, interactive way, Bloch has now moved into a new field, founding Interlude with two of his band mates (one who doubles as an electrical engineer, the other a hotshot programmer/designer).
Their web-based authoring system can mash up different video cuts into a seamless stream where the viewer gets to choose the action. If that sounds complex, it only takes a minute to get the hang of the end result.
Bloch has posted two of Interlude's interactive videos online. The first, available on his personal website, is his composition about a singer wandering through a Tel Aviv house party. At various points, the viewer is presented with two choices – for example, should the band play an acoustic or electric set? The action then proceeds down the path selected.
The result is a four-minute clip that has tens of combinations. At the end, you're prompted to see it again or start anew. The technology is compelling enough that you may very well find yourself sucked in for another round.
Watch the video here here
…
For the full article click here
Via http://www.israel21c.org/
Photo by Amir Essman
Related posts

Veterans Provide Practical Help, Comfort For Wounded IDF Troops
November 12, 2023