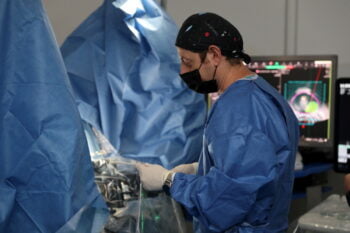 Israeli Researchers Use Breakthrough Tech To Treat Prostate Cancer For First Time
Patient, 60, is given alpha-radiation to target the tumor without harming healthy tissue in 'historical' procedure
June 29, 2022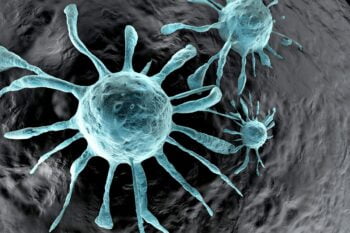 Researchers Find New Treatment Combo Effective For Head And Neck Cancer
The research was conducted by a global team of scientists in the laboratory of Prof. Moshe Elkabets at the Ben-Gurion University of the Negev.
April 04, 2022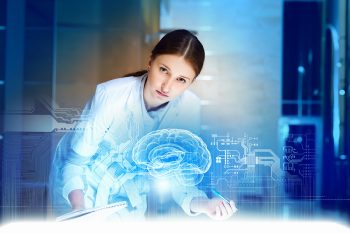 Inspired By Israeli Air Force Simulators, Former Pilots Develop 3D Brain Simulator for Surgeons
Brain surgeons are adopting Israeli flight simulation technology to visualize and prepare for complex micro-surgical procedures in 3D.
December 25, 2014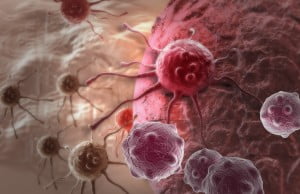 'Treatment-Resistant' Tumors Might Be Treatable After All, Hebrew University Shows
When an anti-cancer drug is administered in a patient, there is no surefire way to know it'll work – or if the cancer is resistant to it. A new study at the Hebrew University may change that with a way of figuring out if a tumor is resistant beforehand.
May 18, 2014
Israeli Researcher Makes Important Brain Cancer Discovery After Mother Dies Of The Disease
Israeli researcher Dr. Regina Golan-Gertsl was already researching cancer, but when she lost her mother to brain cancer – she focused her efforts to find a cure and has now made a breakthrough discovery.
April 16, 2014

IceCure's Treatment That Turns Tumors Into Ice Balls Reports Success In Lung Cancer Trial
Two weeks ago, we published an article about Israel's IceCure, known for its treatment that freezes breast tumors into balls of ice, and which had just announced it would turn its sight on lung cancer. Now we can announce the clinical trial on IceCure's effectiveness with lung cancer has been successful.
November 13, 2013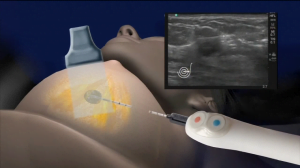 New Device Destroys Breast Tumors With Extreme Cold
Minimally invasive device IceSense3 uses extremely cold temperatures to destroy fibroadenomas, common benign breast tumors. The Israeli invention now holds promise as a potential treatment for malignant breast tumors, after a successful clinical trial in Japan.
July 01, 2012