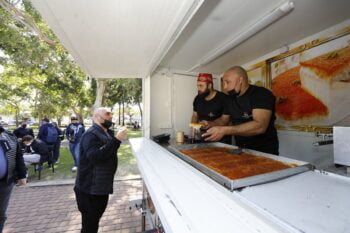 Tel Aviv Sets Sights On Vaccinating Young Israelis With Offers Of Free Drinks, Food
The city of Tel Aviv is encouraging the younger population to get the shot with freebies, in an effort to boost the city's vaccination drive.
February 18, 2021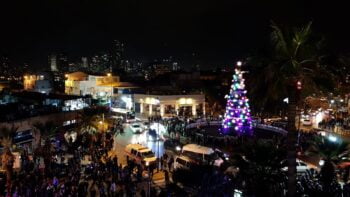 Tel Aviv-Jaffa Kicks Off Winter Holiday Season With Lighting Events, Tours
The city launched a more muted month of winter festivities with Hanukkah and Christmas events that are in line with virus restrictions.
December 07, 2020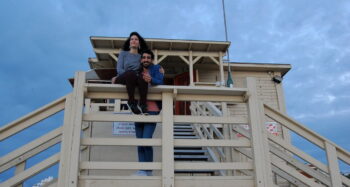 Tel Aviv Unveils COVID-Friendly Date Spots With Stunning Views
Tel Aviv has couples enjoying the city's captivating beach views, while properly keeping their distance from others.
November 23, 2020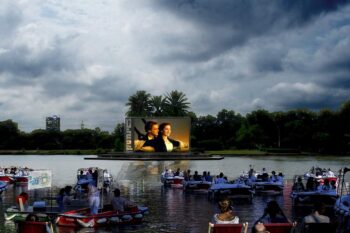 Tel Aviv To Open First 'Sail-in' Floating Theater In HaYarkon Park Lake
The city of Tel Aviv announced the launch of Israel's first "sail-in" floating cinema at the boating lake at Hayarkon Park this week. The theater will operate from August 22-28 in partnership with the Tel Aviv Cinematheque. The event is open-air and will abide by Health Ministry regulations, the municipality said. A total of 70 […]
August 10, 2020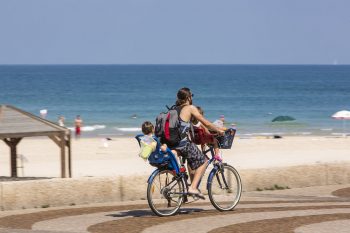 Tel Aviv-Yafo Gears Up To Double City's Bike Paths By 2025
The Tel Aviv-Yafo municipality has approved a strategic plan which aims to double the length of bike paths in the city from 140km to 300km by 2025. The municipality says it plans to add 11 pedestrian streets. This will be done as part of an overall urban policy that prioritizes pedestrians and cyclists and encourages […]
June 03, 2020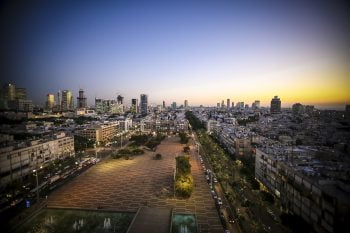 Tel Aviv Virtual Hackathon To Address Global Coronavirus Challenges
Organizers said the technologies and solutions developed in this hackathon could be used by Tel Aviv -Yafo and other cities around the world.
April 05, 2020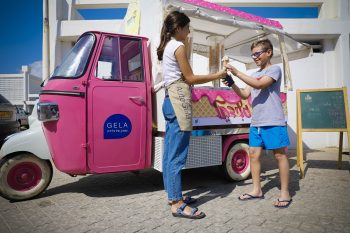 Tel Aviv Launches New App To Track Conditions For Its 13 City Beaches
The app also allows users to rent beach gear through their smartphone.
July 24, 2019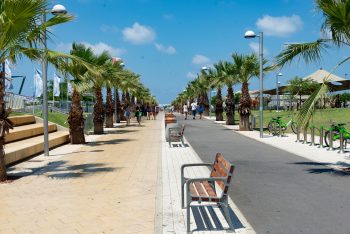 Tel Aviv Beats Jerusalem As Host Of 2019 Eurovision Song Contest
Though the international song competition has been held in Israel four times, this is the first time ever that Tel Aviv will host the event.
September 13, 2018