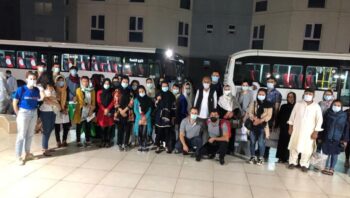 Israeli Initiative Helps 41 Afghan Women Flee Taliban Rule For UAE, Canada
The mission to rescue Afghan women and their families was coordinated by IsraAID and other Israel, Emirati, and Jewish groups.
September 23, 2021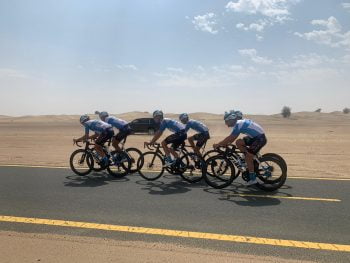 In First, Israeli Pro Cycling Team Races In UAE Tour
The race began Sunday and will unfold over the next week, crossing all seven of the United Arab Emirates.
February 23, 2020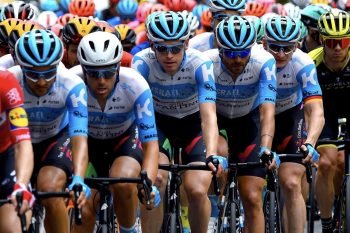 Israel's 1st Pro Cycling Team To Pilot Local Health Tech Ahead Of Tour De France Race
The technologies are meant to help the cyclists better prepare, monitor and optimize performance based on advanced innovations that can track training load, nutrition, and sleep.
January 29, 2020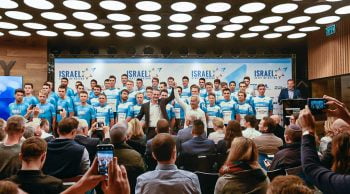 First Israeli Cycling Team To Compete In Tour De France Next Year
The team, called 'Israel Start-Up Nation,' will carry 30 riders from 16 nationalities including four from Israel.
December 11, 2019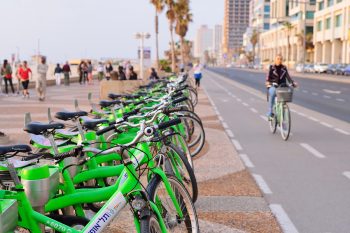 Tel Aviv Inaugurates New Bike Path Network In Bid To Become 'Amsterdam' Of The Middle East
Canadian-Israeli philanthropist Sylvan Adams, who brought the indoor velodrome to Tel Aviv, and the Giro d'Italia to Israel, helped finance the network, set to span 110 kilometers.
December 02, 2018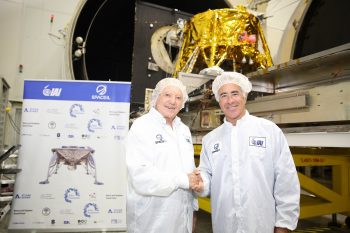 Canadian Billionaire Contributes $5M To Israel's Moon-Bound Startup SpaceIL
Sylvan Adams, who helped build the Mideast's first indoor velodrome and brought the Giro d'Italia to Israel this summer, is now joining efforts to land an Israeli spacecraft on the moon.
November 19, 2018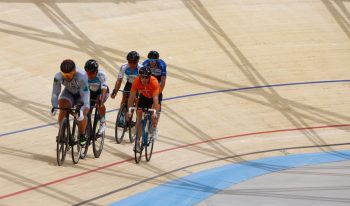 Cycle City: Tel Aviv Dedicates Mideast's 1st Olympic-Standard Indoor Velodrome
The Tel Aviv Municipality hopes to host top international cycling competitions at its new, advanced indoor cycling arena, and become a new destination for professional cyclists from the region.
May 02, 2018