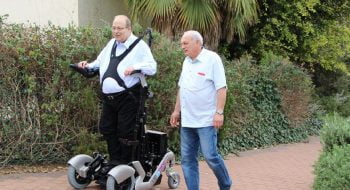 FDA Clears Israeli-Developed Standing Robotic Wheelchair UPnRIDE For US Distribution
The UPnRIDE will now become available to American wheelchair users and the elderly across the country.
February 27, 2020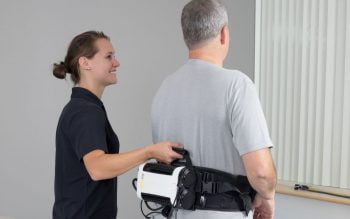 ReWalk's Rehabilitation Suit For Stroke Victims Gets CE Clearance For EU Sales
ReStore is a soft, wearable, garment-like device that allows for a range of movement and helps facilitate patients' functional gait training activities.
May 30, 2019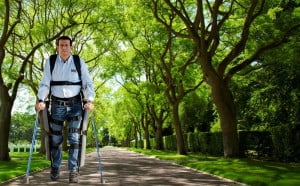 Canadian Mission In Israel To Tap Into Innovative Israeli Models Of Accessibility
The delegation includes leaders and representatives from disability-serving organizations across Canada.
February 12, 2019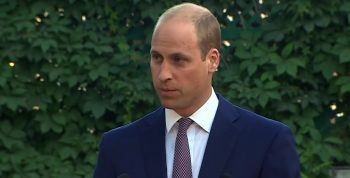 UK's Prince William To Meet With 4 Israeli Startups During Historic Trip
The Duke of Cambridge will arrive in Tel Aviv on Monday for a three-day visit that will include meetings with Israeli PM Netanyahu, Israeli President Rivlin, and PA President Abbas.
June 25, 2018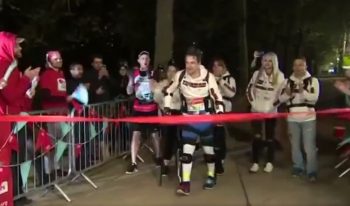 First Paralyzed Man Completes London Marathon With Help Of Israeli-Developed ReWalk Suit
UK resident Simon Kindleysides says he wants to be a role model not just for his children, but for people 'who don't think they can do stuff'
April 25, 2018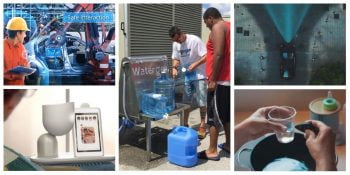 Pioneers Of Innovation: 13 Israeli Startups Making Their Mark On The World
For Israel's 70th anniversary. NoCamels takes a look at the top startups, innovations, and collaborations changing the world over the past year.
April 18, 2018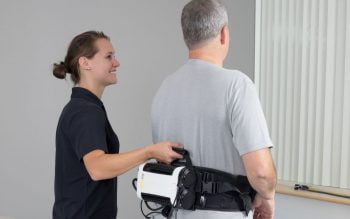 Israel's ReWalk Turns Focus To Stroke Victims With Cheaper Walking Device
Robotics firm embarks on a clinical study of a new ReStore soft suit, the successor to its revolutionary exoskeleton for paraplegics, for the 'mobility-challenged patient communities'
April 15, 2018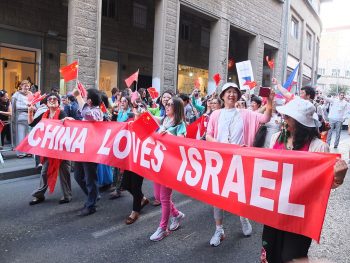 Chinese Take Out: 100 Israeli Startups, 1000 Chinese Investors At Shanghai GoforIsrael Conference
Hoping to woo investors, 100 Israeli startups are meeting 1000 Chinese investors, including Alibaba and Baidu, at the GoforIsrael conference in Shanghai.
September 21, 2016