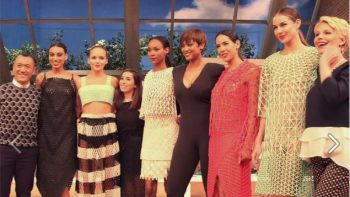 3D Fashion Designer Danit Peleg Takes Tyra Banks And US By Storm
Israeli 3D printed fashion designer Danit Peleg will appear on Tyra Banks' show "FABLife" to show off her unique collection.
October 08, 2015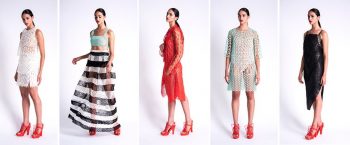 Israeli Fashion Design Student 3D Prints Brilliant Collection At Home
Print a jacket when you're cold - why not? With this Israeli design student's innovative project to 3D print fashion from home, it may soon be possible!
August 27, 2015

3D Print Artistic Designs On Your Cappuccino With The Ripple Maker!
The Ripple Maker, developed in Israel, "prints" beautiful patterns, designs and images on the froth that tops your latte - within seconds!
August 04, 2015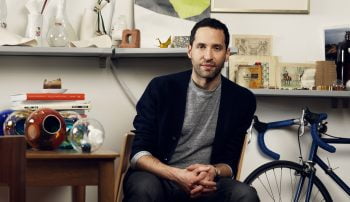 Acclaimed Israeli Architect Omer Arbel Sheds Light On His Multifaceted Approach To Design
From fantastical light fixtures, to ultra-modern homes, and the 2010 Olympic medals, Arbel's approach to design is a winning him combination.
July 13, 2015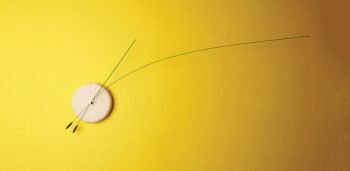 Israeli Design: Delicate 'Studio Ve' Clocks Show It's Time For A Change In Perspective
Studio Ve's beautiful and "philosophical" clocks, created by Shay Carmon and Ben Klinger, are all about representing the design spirit of Tel Aviv.
May 13, 2015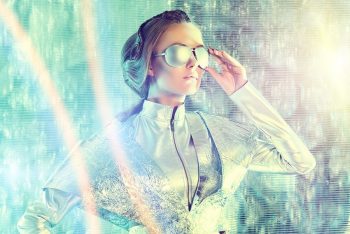 Meet The Top Ten Israeli Companies Revolutionizing Fashion Tech
From virtual fitting rooms to an app that will tell you where to get the amazing shoes on that stranger, Israeli companies are bringing fashion into the future.
February 04, 2015
Artists Preserve Old Tel Aviv With Striking Graffiti Furniture
In turning native graffiti projects into high-end furniture, the artists hope to preserve the vibrant street life at the intersection of old and new Tel Aviv.
December 30, 2014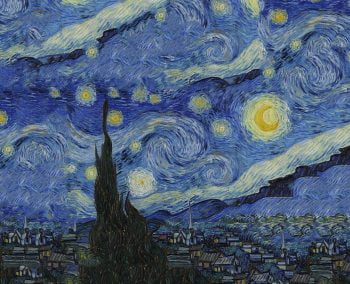 Israeli Student Wows Judges In Photo Contest With Extrapolated Image Of Van Gogh Classic
Yarin Gal's award-winning image expands on the 'Starry Night' we know and love using complex mathematical algorithms.
November 24, 2014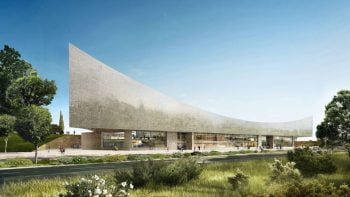 Swiss Architects Herzog & de Meuron Reveal Beautiful Design For Israel's New National Library
The 34,000 sq. meter complex was designed with a giant open oculus in the roof to maximize natural light and ambience.
November 18, 2014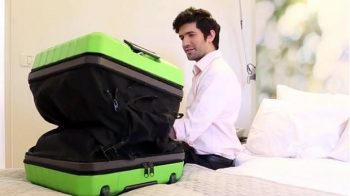 FUGU, The Carry-On Luggage That Expands, And Even Turns Into A Table!
This cool suitcase was designed with the modern traveler in mind, expanding from carry-on to full-size and offering other cool features.
November 12, 2014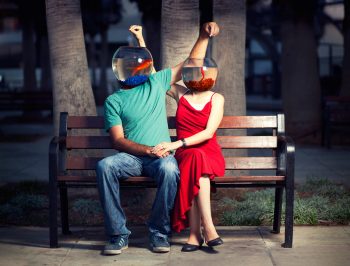 Israeli Photographer Ronen Goldman's Surreal Images Bring Dreams To Life
Goldman can spend days, months and even years trying to recreate one of his dreams into a whimsical photograph.
November 04, 2014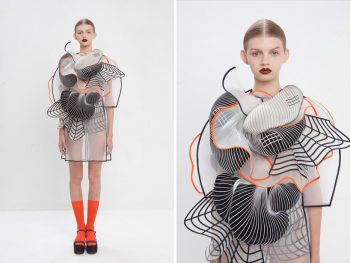 Israeli Designer Wins International Award For Stunning 3D Printed Fashion
Designer Noa Raviv wins "Best Fashion Designer of the Year" at the international 3D Printshow event in Paris.
October 31, 2014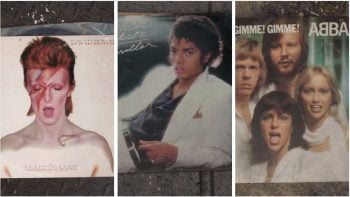 Michael Jackson, ABBA And Bowie In One Music Video. Sound Too Good To Be True? Check This Out
Vania Heymann's latest music video features some of your favorite artists hilariously dubbed by Israeli comedian Roy Kafri.
October 22, 2014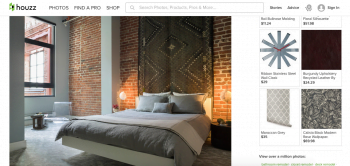 The Amazing Rise of Home Design Website Houzz, Now Valued At $2 Billion
One of Sequoia Capital's superstar startups, Israeli-created home design website Houzz, raised $165 million and is now valued at $2 billion.
October 17, 2014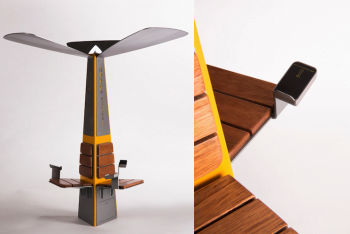 Charge Yourself: Solar-Powered Charging Stations To Recharge Our Phones And Minds
Many of us are so busy that we barely have time to charge our phones, let alone ourselves. Bezalel student Tal Bahar has come up with a creative solution that does both in the heart of the urban jungle.
September 21, 2014