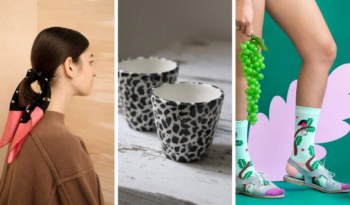 New Online Shop Offers Beautiful Creations By Israeli Designers
The duo behind Art Source has a new online venture that boasts the best of Israeli design and decor for locals and international visitors.
May 31, 2021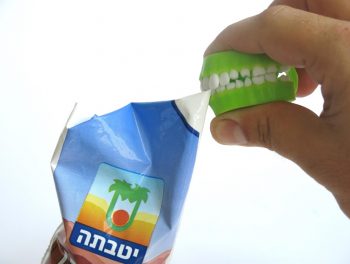 Israeli Designer Creates Hilarious Solutions For Everyday Local Problems
Need a pita patch, a juice box holder or a chocolate milk bag opener? Israeli industrial designer Shaul Cohen has the answer.
October 02, 2019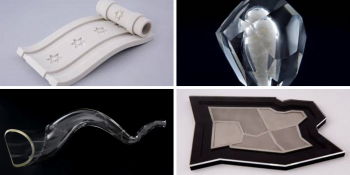 Inscribed Glass Shofar, Dead Sea Crystal Among Israeli Artworks Gifted To World Leaders
The works draw inspiration from Jewish and Israeli culture and symbolism and are given as gifts to foreign heads of state during presidential visits.
February 05, 2019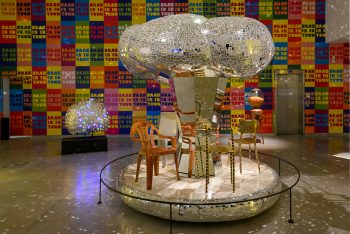 Concept Art, Israeli Fashion Milestones, Freud's Jewelry: 6 Israeli Museum Exhibitions Not To Miss
A selection of visually and conceptually compelling exhibitions not to be missed this season.
January 16, 2019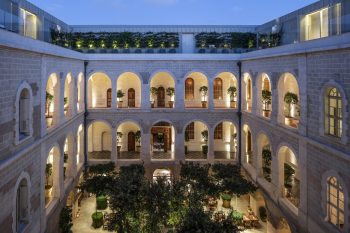 The Jaffa Hotel Shortlisted For Best New Hotel Award In 2019
The winner of the Design Awards 2019 by the prestigious UK design and architecture magazine Wallpaper* will be announced in February.
December 13, 2018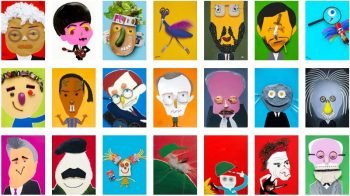 Hanoch Piven, The World-Famous Israeli Artist Who Creates Culturally Iconic Collages
Israeli Hanoch Piven may now be a world-renowned artist, but his road to international creative success was paved with failure.
October 22, 2014
Cook Like The Chef Of Your Dreams With Popular App 'Look & Cook'
With already 2 million registered users, Israeli-developed recipe and culinary advice application Look & Cook provides the best tips and handcrafted recipes from some of the world's leading chefs, like Mario Batali, James Beard and Israel's own Meir Adoni.
July 27, 2014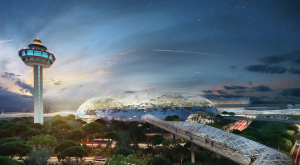 Israeli Super Architect Moshe Safdie Designs Singapore Airport's Incredible Bio-Dome
A 'man of the world', Moshe Safdie's name has been synonymous with nature-driven architecture since he revealed his Habitat 67 to millions of spectators in 1967. Now he's got an incredible bio-dome at Singapore's Changi Airport in the works that's set to the stun the world.
July 20, 2014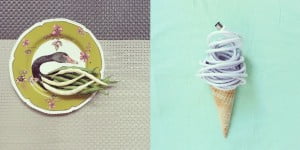 Israeli Creative Director Becomes International Instagram Star With These Photos
Not everyone becomes a superstar on Instagram, but when they do there's usually a good reason behind it. Such is the case with Israeli creative director Dudi Ben Simon whose ingenious optical illusions attracted the attention of Instagram reps, shooting him into instant Instagram fame.
July 18, 2014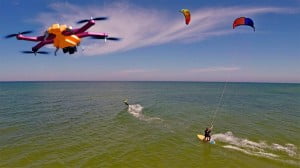 Israeli 3D Tech Behind The World's First Drone For Extreme Sports Photography
One of the best parts about extreme sports is the chance to capture the adrenaline rush on camera and share it with friends. The AirDog, the world's first ever drone for extreme sports photography, is automatically following users and capturing aerial images like never before, powered by Israeli 3D printing technology.
July 02, 2014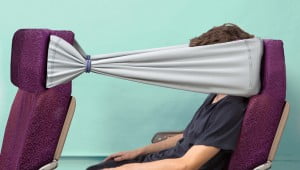 Dreaming Of Privacy On Packed Flights? Israeli-Designed 'B-Tourist' May Be The Solution
Tired of the "nosy parkers" interfering with your privacy and peace of mind on packed flights? Envying the isolation afforded by the large chairs in Business Class? Meet Israeli-designed the b-tourist, the new method to secure in-flight segregation, even in Coach.
June 29, 2014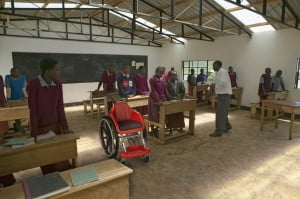 Israeli NGO Designs World's First Kid-Friendly Wheelchair
There are about 5 million disabled kids in the world that do not have access to a wheelchair. When two Israelis founded Wheelchairs of Hope, they had these children in mind. The organization is hoping to produce one million kid-friendly wheelchairs and ship them worldwide.
June 01, 2014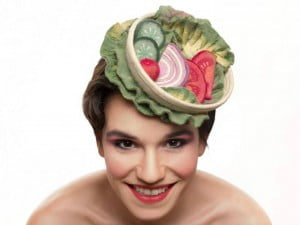 These Hats Look Good Enough To Eat – Literally
There are many similarities between great chefs and great fashion designers: both require a keen sense of taste, and, for the masters in each field, the creator's personal signature is always apparent to connoisseurs. Israeli hat designer Maor Zabar has combined both areas with a collection of hats that look simply delicious!
May 12, 2014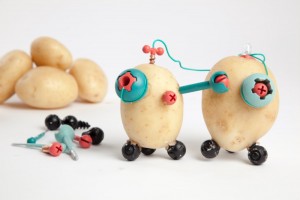 Check Out This 'Green' Passover Exhibit By Israeli Design Students
Passover is also known as the "Festival of Spring", and a new exhibition in Tel Aviv taking place over the holiday is in the season's spirit of renewal. The "Green Exhibition," presented by design students, is all about recycling and sustainable thinking.
April 13, 2014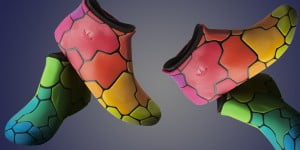 These Awesome Shoes Were Printed Using The World's First Color 3D-Printer
Israeli-American 3D printing giant Stratasys is pushing the bar ever further, now with the world's first color 3D printer. It can print everything from sunglasses to shoes in any color.
February 03, 2014