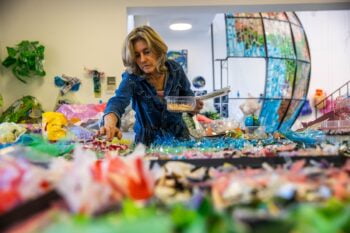 Plastic Poetica: Israeli Artist Turns Earth's Trash Into Treasure
Artist Beverly Barkley addresses the problem of plastic pollution with a larger-than-life art installation to be showcased in Jerusalem and New York.
January 31, 2022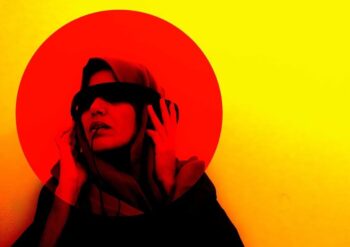 Israel's Largest International Photo Festival Makes Southern Debut in Rahat
PHOTO IS:RAEL presents local and global photographers in the southern Israeli city as part of its 8th International Photography Festival.
August 05, 2021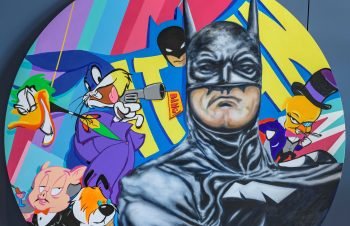 High-Tech Tel Aviv Hotel Pays Tribute To Batman With Lively Street Art Exhibit
The LINK Hotel & Hub is marking the 80th anniversary of the introduction of Batman with an original exhibition.
December 24, 2019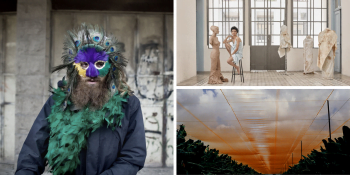 Picture Perfect: 8 Bold Israeli Photographers Wowing Art Insiders
NoCamels takes a look at the Israeli photographers making their mark with creativity and daring, curated by Art Source
June 27, 2019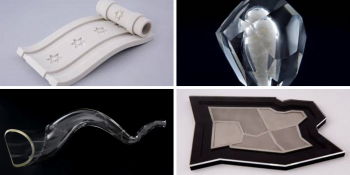 Inscribed Glass Shofar, Dead Sea Crystal Among Israeli Artworks Gifted To World Leaders
The works draw inspiration from Jewish and Israeli culture and symbolism and are given as gifts to foreign heads of state during presidential visits.
February 05, 2019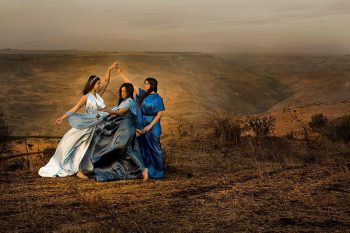 Israeli Photographer Brings Female Biblical Figures To Life With Magnificent Images
Dikla Laor's 'Biblical Women Series' reimagines the lives of revered figures and less-known characters from the bible through photographs.
January 20, 2019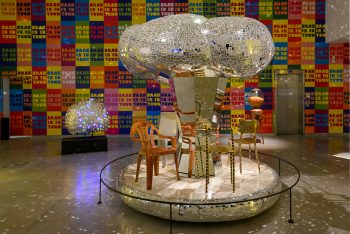 Concept Art, Israeli Fashion Milestones, Freud's Jewelry: 6 Israeli Museum Exhibitions Not To Miss
A selection of visually and conceptually compelling exhibitions not to be missed this season.
January 16, 2019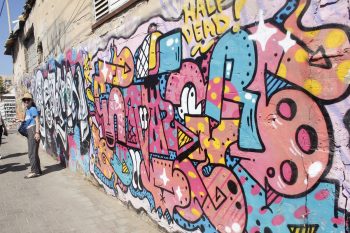 Top 10 Graffiti Pieces In Israel That Took Urban Art To New Levels In 2018
In this guest post, Yael Shapira, founder of Alternative Tel Aviv, takes readers into the fascinating world of graffiti and urban art.
December 30, 2018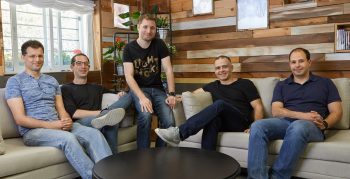 Jerusalem-Based Startup Lightricks Raises $60M For Photo, Video Apps
Lightricks says it will use the new funds to develop new products and grow its teams.
November 19, 2018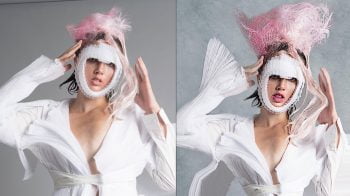 App Developer Lightricks Teams Up With Designers For NY Fashion Week
The Jerusalem-based firm worked with fashion designers during the show to produce images using its popular retouching app FaceTune.
September 17, 2018
Artists Preserve Old Tel Aviv With Striking Graffiti Furniture
In turning native graffiti projects into high-end furniture, the artists hope to preserve the vibrant street life at the intersection of old and new Tel Aviv.
December 30, 2014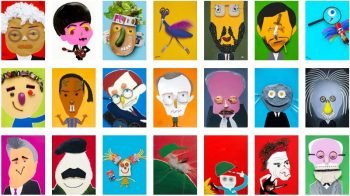 Hanoch Piven, The World-Famous Israeli Artist Who Creates Culturally Iconic Collages
Israeli Hanoch Piven may now be a world-renowned artist, but his road to international creative success was paved with failure.
October 22, 2014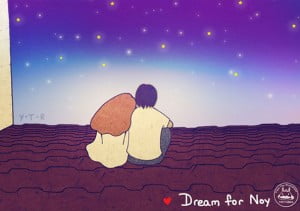 Dreame: The Startup That Sketches Your Dreams Into A Beautiful Reality (Literally)
"Dreams are the royal road to the unconscious," said Sigmund Freud, but so few of us remember our dreams in the morning. Using Dreame's unique platform that connects between dreamers and artists, people around the world can have their wildest dreams visualized in beautiful illustrations that do justice to the phrase, "a thing of dreams."
August 06, 2014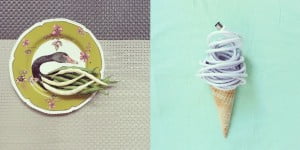 Israeli Creative Director Becomes International Instagram Star With These Photos
Not everyone becomes a superstar on Instagram, but when they do there's usually a good reason behind it. Such is the case with Israeli creative director Dudi Ben Simon whose ingenious optical illusions attracted the attention of Instagram reps, shooting him into instant Instagram fame.
July 18, 2014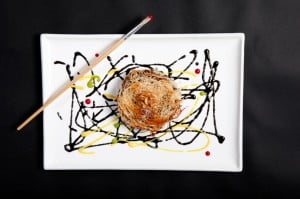 Too Beautiful To Eat? Israel Museum's Restaurant Offers Art-Inspired Dishes
Feel like a plate of Picasso salad? While that specific dish might not be on the menu of Modern, the Israel Museum's restaurant, the restaurant does offer several dishes inspired by other renowned artists. Check out the delicious masterpieces!
April 16, 2014