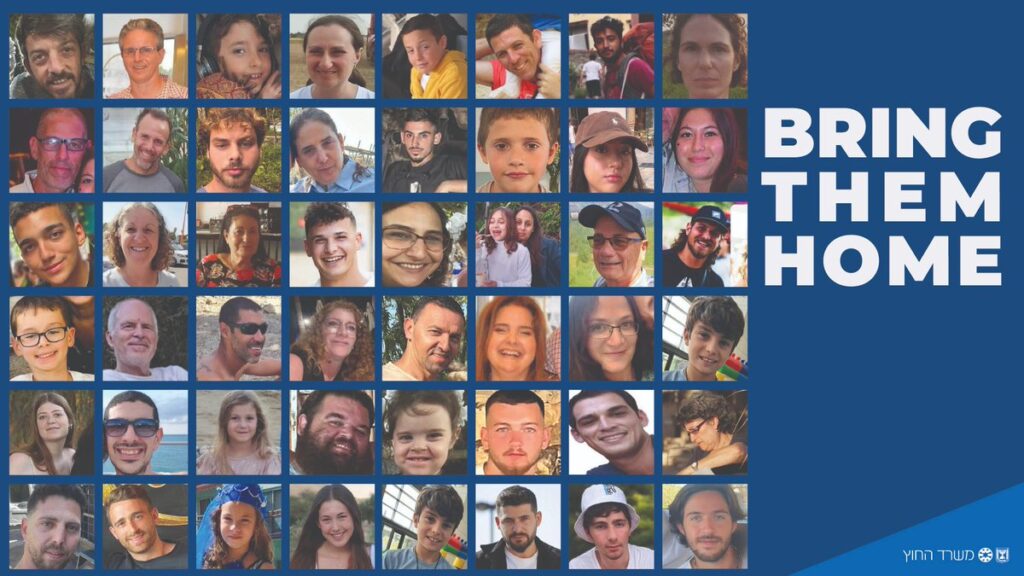 As soon the extent of Hamas' vicious terror attacks on October 7 became clear and Israel declared war on the Islamist organization that ruled Gaza, a new front opened up – the battle to make Israel's case on the international stage through digital diplomacy.
Since the last major war between Israel and Hamas in 2014, the evolution of social media and the huge growth of now ubiquitous platforms such as Instagram and TikTok have redefined online efforts to explain Israel's position – and the country's advocates have had to innovate accordingly.
"In an era of social media… the rhetoric gets over simplified, and it's twisted, and it becomes more difficult for people who are not on the ground to understand what's going on," Emily Schrader, a well-known advocate for Israel on social media, tells NoCamels.
Schrader, who is active on multiple platforms, creates short videos explaining Israel's position – and has stepped up her advocacy since the war erupted after Hamas massacred more than 1,200 men, women and children, and seized hundreds more as hostages.
She sees social media as a vital tool to reach out to people to explain Israel's situation and what is actually happening on the ground.
"Everybody has their network," she says. "They have their circles, their communities in different areas, and we need to utilize those connections to teach people and to help them understand."
Reaching people by presenting information within cultural context is a method used by Act-IL, a student-driven program at Reichman University in Herzliya (which is also home to NoCamels) that advocates for Israel and fights antisemitism on social media.
The university has students from 90 countries, allowing Act-IL to make Israel's case in 11 different languages and through a familiar lens, explains Prof. Moran Yarchi, head of the Public Diplomacy Program and of the Digital Influence & Perceptions Specialization at Reichman's School of Communications.
"They operate in various languages, understand the cultural context of their communities and help us to be very effective," she tells NoCamels.
As an example of that cultural context, Yarchi says that ACt-IL's UK-based campaigning to raise awareness of the dozens of Israeli children held hostage by Hamas drew a parallel to the case of missing British toddler Madeleine McCann.
Three-year-old Madeleine vanished while on a family holiday in Portugal in 2007. And despite mass media coverage and international police efforts, there has been no trace of her since.
"Extending the cultural understanding to the target audience makes our message much [stronger]" Yarchi says. "We cannot let the families wait 16 years to know anything about their whereabouts."
Celebrity Power
Reach and influence are vital to disseminating Israel's message on social media, Schrader and Yarchi both believe. As such, support from Israeli movie star Gal Gadot – who has 109 million Instagram followers and 3.7 million on X – and other celebrity allies is a massive boost.
"We're living in a social media era where influencers are very meaningful for a lot of people," says Yarchi.
"We need to understand that most people around the world don't know much about what's happening in Israel and the Gaza Strip right now, and many of them don't even care," she says.
"But the fact that they are exposed to it, especially from people they are following, may lead them to try to find out what's going on or educate them a little bit about the situation. And if it's somebody that they truly like, maybe it will even influence them in a specific way."
Gadot, who plays Wonder Woman in the latest movie incarnation of the character, has been vocal in her support of her native country since the war began.
The actress promoted an initiative by Broadway singers to keep the hostages – especially the 32 children among them – in the public eye with a rendition of the song "Bring Him Home" from the musical Les Misérables.
And on November 8, she and Oscar-winning Israeli director Guy Nattiv arranged a closed Los Angeles screening of a video documenting the brutal attacks carried out by Hamas a month earlier. Only around 100 leading members of the entertainment industry and other influencers were invited to the screening.
The video is a 47-minute compilation of footage taken from the body cams of the Hamas terrorists killed and captured by Israel during their October 7 rampage, as well from cellphones and other sources that recorded the atrocities.
It was put together by the Israeli authorities and has been shown to a very small number of people – including journalists, social media influencers and policymakers. Out of respect for the dead and their families, the footage will never be made public and attendees were not allowed to take in any recording devices.
Those who have seen it have expressed their horror and disgust on social media – many could not sit through the entire 47 minutes.
Sign up for our free weekly newsletter
Subscribe
Schrader, who has seen the video, says that while it left her suffering from nightmares, it is a very important tool in the fight to advocate for Israel.
"I'm not sure that it is a good reflection of humanity right now. But the reality of the situation is that yes, it's very powerful," Schader says.
"It's about Israel exercising its right to self defense, and I'm sorry that it has to be this way. I wish it didn't. But this is the situation that we're in today. The case needs to be made, and explained in every way possible, by every voice possible, to every sector and every group of people possible."
Yarchi believes that the footage should not be released publicly, and even cautions that extremely graphic videos can actually have an adverse impact.
"It's hard content and… I think people can't really tolerate much of that," she explains. "The most effective message for the international community in the conflict is a message of identification, to allow people to imagine themselves [in a certain situation]."
Yarchi cites the example of road safety projects, whose videos of very graphic accidents do not resonate because the people watching cannot fathom that such situations could ever happen to them.
"But if they see something and they can relate to the victims, and it's something where they can put themselves in the shoes of the victim, then they would be more susceptible to showing support," she says.
Fighting Misinformation
Yarchi's international students are not the only ones working to advocate for Israel and combat antisemitism on social media. Their counterparts at Tel Aviv University have also launched a social media campaign under the moniker "Israel War Story."
The campaign began three weeks ago in response to what organizer Ben Bright says is misinformation about Israel on social media. Like the Act-IL team, its members hail from multiple countries, and Bright says their mission is to simply tell the truth about Israel.
"It's a group of students from diverse backgrounds, religions, cultures, countries who came together, on and after October 7, to essentially fight misinformation," Bright, a post-grad law student from Montreal, tells NoCamels.
"We believe that it doesn't matter what background you come from; this isn't about Jews versus Arab, Israel versus Palestine. This very simply is about good versus evil," he says.
The team is active on Instagram, Facebook, X (formerly Twitter) and TikTok, sharing posts from verified sources and also creating its own content. This original content includes an as-yet unpublished conversation with Or Abergel, the niece of Yocheved Lifshitz, an 85-year-old Israeli peace activist abducted by Hamas on October 7 and held for 17 days in Gaza. Lifshitz is one of just four people who have been freed by Hamas, while at least another 240 are still prisoners in Gaza.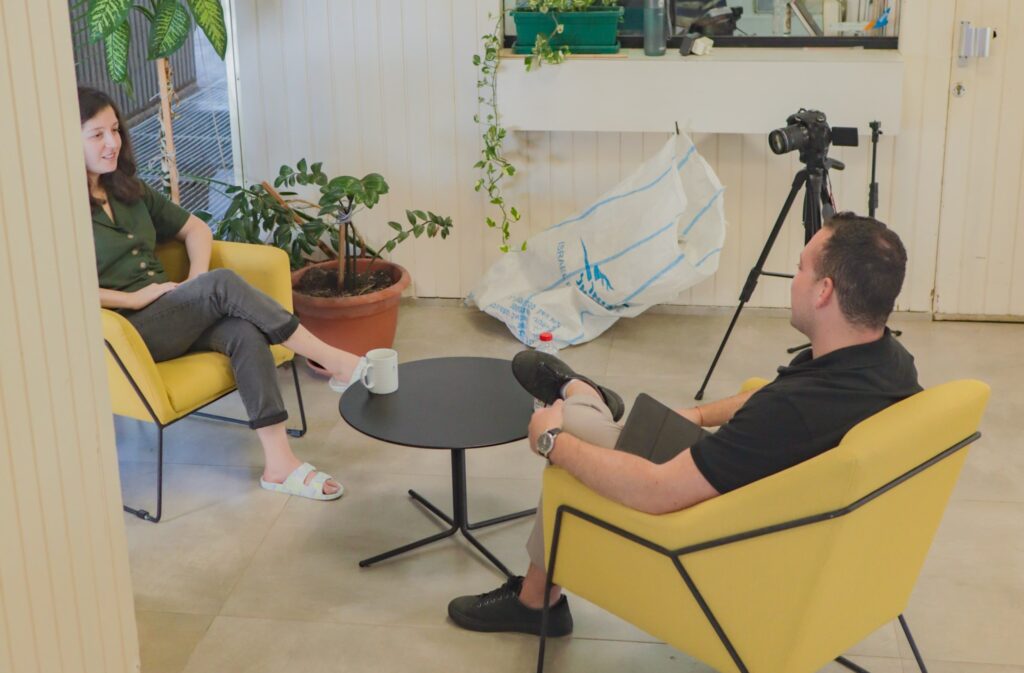 Bright says that these platforms are instrumental for Israel advocacy as mainstream outlets have proven themselves to be unreliable and untrustworthy.
"Social media has allowed us to bypass all the bureaucracies that are involved with mainstream media and instead of pushing content out for notifications, and for competition, we're pushing out content that is factual and that isn't going to be steered by any motive other than the truth," he says.
Along with Yarchi and Scrader, Bright believes video – and in particular short-form ones – is the most impactful way to reach users of social media platforms. This is especially true for Instagram and TikTok, who have more than 2 billion and 1.5 billion users respectively, as each pushes videos that do not only come from accounts that a person follows but also from other creators that the platform's algorithms see as relevant.
It was certainly the case for Israeli children's entertainer Yuval Hamevulbal (Yuval the confused), whose moving Instagram reel highlighting the plight of the Israeli children being held captive in Gaza has received around 3 million views, despite his account having just over 100,000 followers. It was also widely shared across multiple platforms.
Bright warns that it is vital not to engage with anti-Israel posts on social media as that gives them oxygen and results in them being further promoted.
"Even if you think that you're posting to say, 'wow, look at how wrong or how much misinformation this is,' what you're really doing is telling the algorithm, 'look, this is a popular piece of content, push it further'," he explains.
The law student has another, final piece of advice for Israel advocates: do not be deterred by social media bullies.
"They're not going to do anything to you. They are not going to hurt you. They are not going to intimidate you," he says.
"Our whole history has been about intimidation. It's time that we stand up and take control of our narrative."
Related posts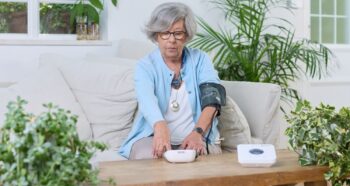 Smart Healthcare System Keeps Elderly At Home, Not In Hospital
November 29, 2023