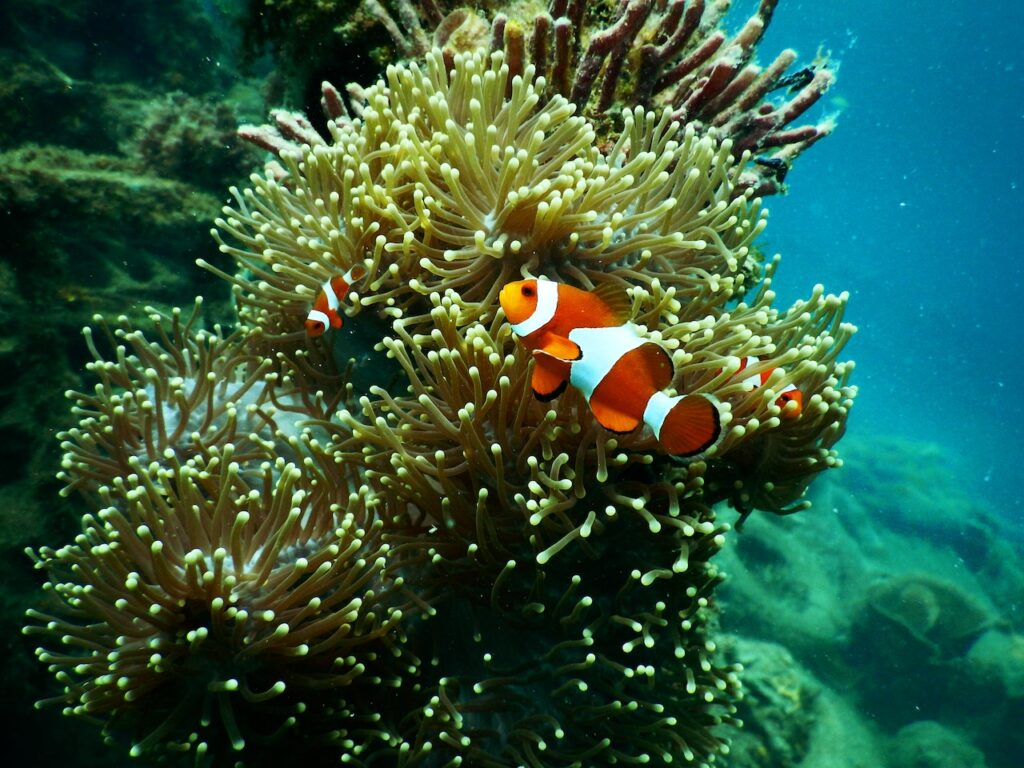 Imagine saving baby turtles just by playing your favorite online game or clearing pollution from the ocean simply by leaving a review of a new restaurant.
Israeli startup Dots.Eco lets you do just that, teaming up with customer review websites, gaming companies and other online organizations to reward daily online interactions with steps to save the planet.
"What we aim to do is to convert any meaningful digital action into real world environmental impact," Daniel Madrid, co-founder and chief growth officer at Dots.Eco, tells NoCamels.
Multiple websites have already integrated Dots.Eco into their platforms, including Tripadvisor, Google and gaming giants Playtika and Ubisoft. Users sign up for a Dots.Eco account, which gives them access to rewards through the startup's partners.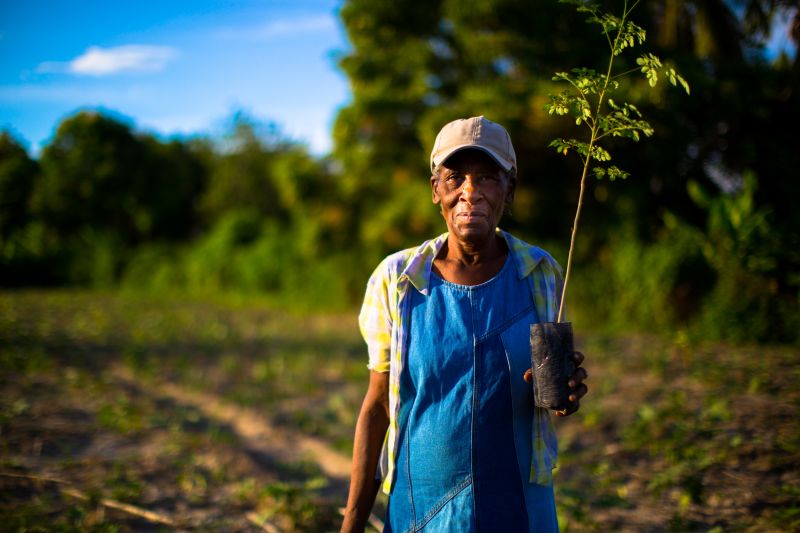 The company's platform is connected to those of its partners via an Application Programming Interface (API) – a function that allows online platforms to talk to one another.
Madrid explains that when the player reaches a certain milestone, Dots.Eco is notified via the API, so that the online interactions do in fact lead to tangible ecological steps.
And for the companies incorporating Dots.Eco, incentivized interactions can boost their KPIs (Key Performance Indicators) – a common measure of performance over a set period that takes into account visitor engagement, user retention and monetization.
"What really sets us apart is that we are on a mission to casually save the planet. We are connecting business goals to environmental impact," Madrid says.
The startup provides its partner platforms with various rewards options, and the partner websites allow users to pick their own reward. These rewards cover a range of green activities.
Dots.Eco says it has 150 different green projects around the world, including tree planting, removing plastic from the oceans, coral reef preservation and protecting endangered flora and fauna.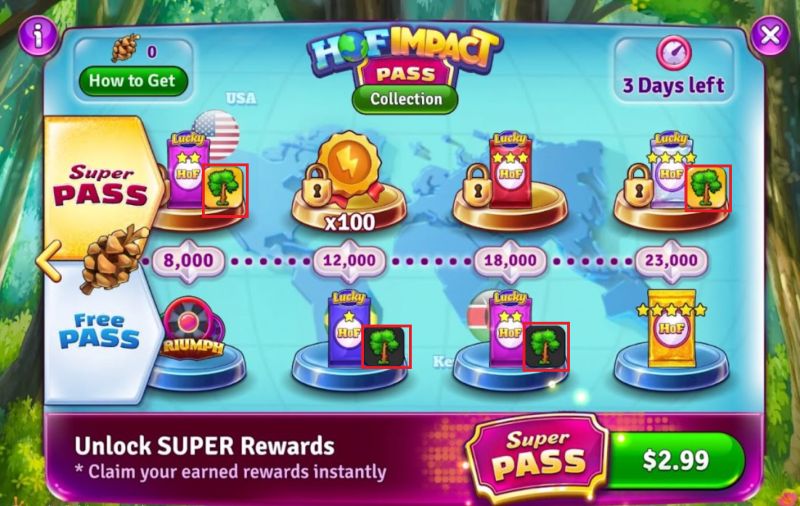 Playtika, for example, introduced in-game rewards in its House of Fun zone, and as a result 300,000 trees were planted and 480,000 lbs of plastic was cleared from the ocean.
Gaming studios can decide when to present their rewards, coordinating them with a player's achievements. This means that the more you play, the more impact you can have.
"In a game you're playing, you reach a milestone and boom! You're planting a tree," Madrid says.
Some companies even take it one step further, inviting users to suggest environmentally beneficial activities they believe are important.
"They're involving the community, making them part of it even before the environmental rewards are yet available in the game," explains Madrid.
Sign up for our free weekly newsletter
Subscribe
Dots.Eco also awards certificates of ecological achievement for participants who reach certain levels of environmental activity. Madrid explains that these certificates are designed to be shared on social media and a large proportion of the users are doing just that.
"They are proud of their impact," he says.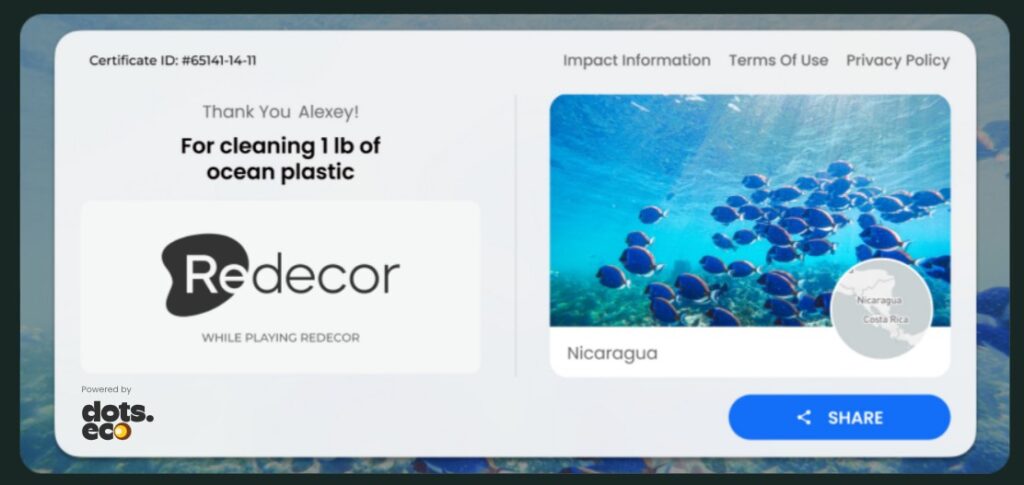 The company says it works with accredited environmental organizations and experienced ecologists to ensure that the rewards they promise are both impactful and actually happen.
These specialists provide quarterly reports and testimonials on the ground to keep users and companies updated with the work they are doing, according to Madrid.
Among those environmental organizations is SEE Turtles, a nonprofit which offers funding and resources for the protection of endangered sea turtles in the developing world. And according to the nonprofit, their work with Dots.Eco has saved the lives of an estimated 96,000 hatchlings.
Dots.Eco was created in 2019 as an independent gaming studio centered around what Madrid calls "play to impact." One of their games focused on planting trees, only digitized as a gaming experience.
"We created this company because we wanted to be a very significant player for environmental impact, and to tackle climate change," Madrid recalls.
But then the company caught the eye of Playtika, which was impressed by its KPI success and sought to replicate it. From there, the company began to work with other platforms to promote conservation through interaction.
He says that while other online companies are using rewards systems as an incentive, Dots.Eco is the only one using this method purely to support ecological work.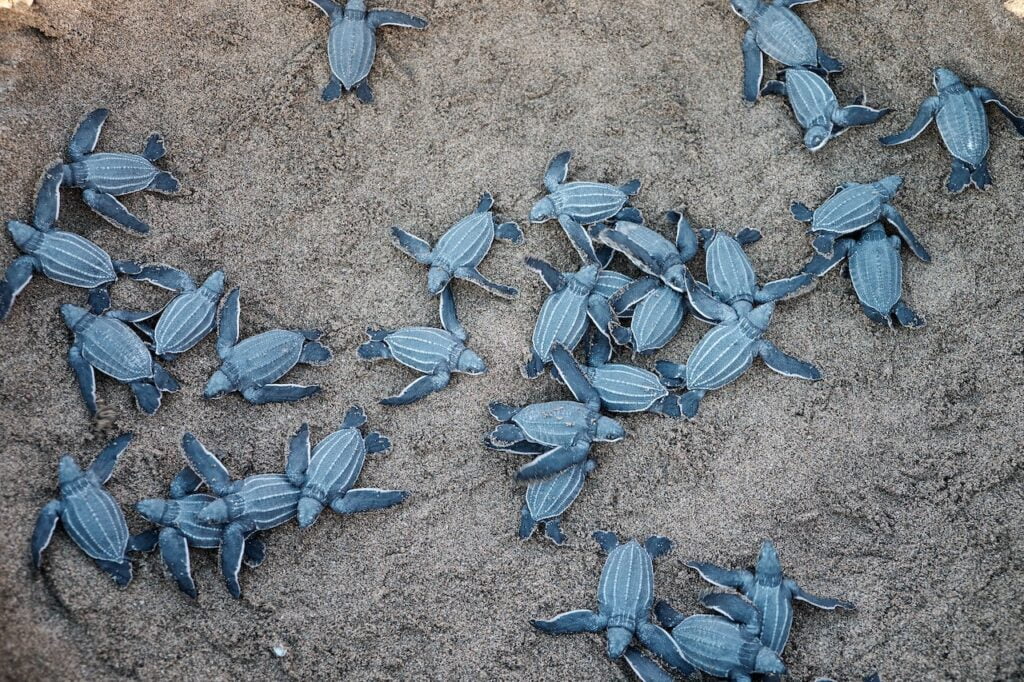 Last year, the company took part in an annual United Nations event called the Green Game Jam Challenge, which celebrates gaming studios who incorporate environmental issues into their platform. According to Madrid, Dots.Eco won "the two most prestigious awards" – player's choice and the best of wildlife.
Madrid believes that teaming up with websites that promote engagement is the best way to achieve "real, scalable and sustainable" environmental activity.
"People in 2023 want to do more for the environment, but not everybody has time for volunteering or the means for donating," he says.
"But whenever you give them an easy way to make a real world impact, they will seize it with both hands."
Related posts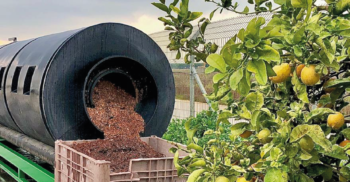 Compost Drum Turning Muck Into Money, Shrinking Israeli Landfills
September 19, 2023