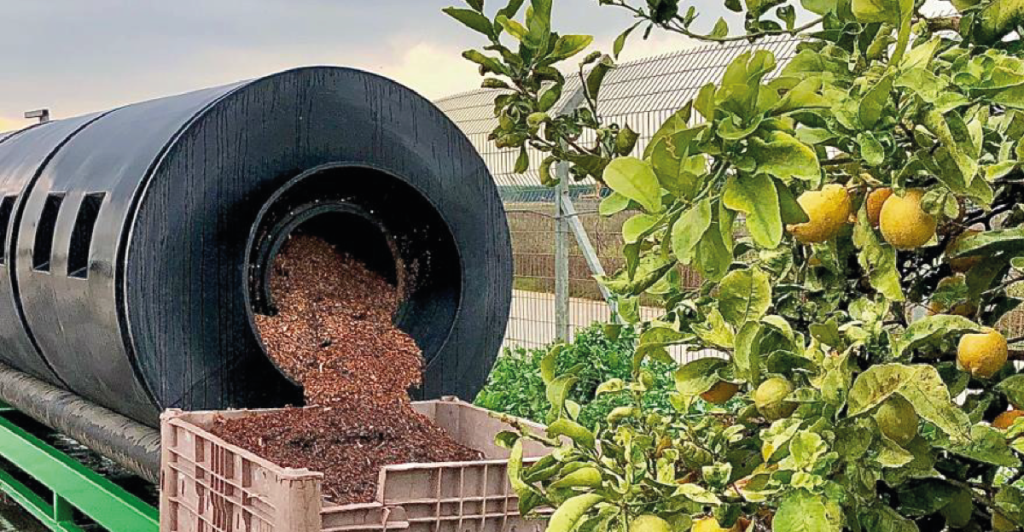 An Israeli company wants to reduce the nation's numerous landfill sites with its organic waste disposal system.
EcoCity Green's solution takes a wide range of organic waste and converts it into marketable compost on site, in what company founder and CEO Erez Wolf says is a unique, low-energy, low-cost process.
"This is the game changer of municipal waste management," Wolf tells NoCamels.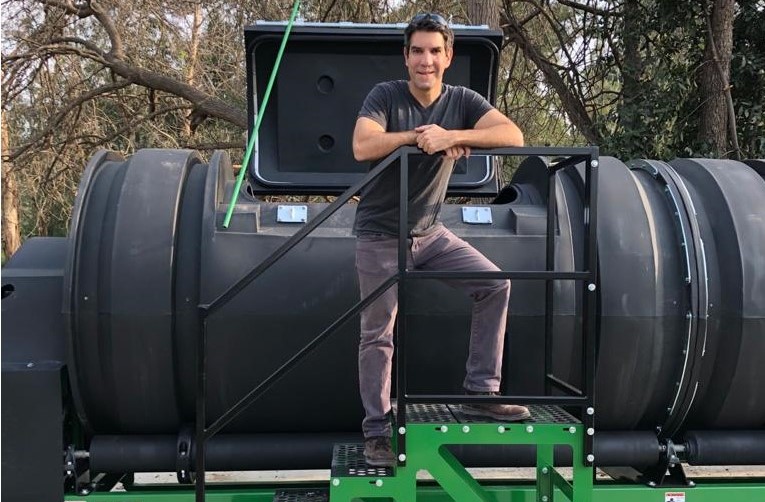 EcoCity Green's drum takes the organic waste (any biodegradable material that comes from a plant or animal) and mixes it with cuttings from gardens and parks and other agricultural waste to create the compost. And according to Wolf, who calls these cuttings "dry material," more than 500,000 tons of it is collected in Israel each year.
Developed countries forbid the disposal of this dry material in any other way than dumping in landfills, Wolf says. This means that the EcoCity Green system not only treats organic waste, it also helps resolve another landfill problem faced by Israel, where organic waste and cuttings together account for almost half of all the waste produced inside municipal areas.
He explains that evidence of landfill sites for waste disposal dating back to 3000 BCE were found in Greece, and no one has come up with a simple, more ecologically friendly alternative since then.
"Five thousand years later, and more than 80 percent of the garbage in Israel is being treated in the same way. This is absurd, and we came to change it," Wolf says.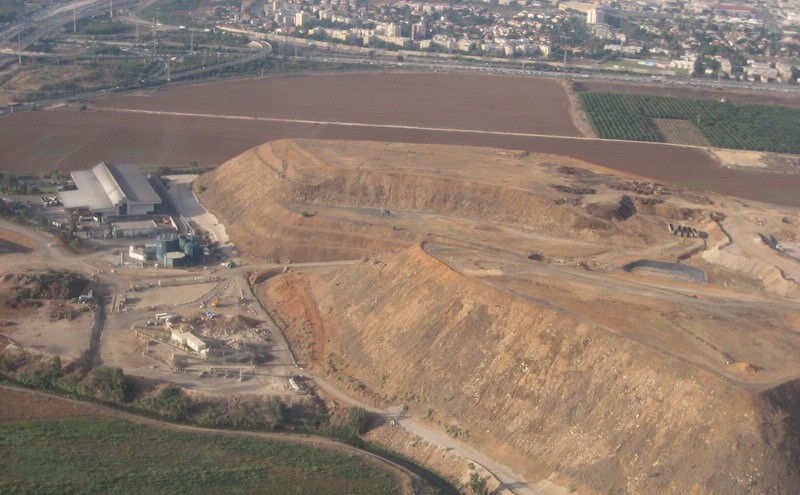 Acknowledging that the use of landfills requires large swathes of land and "ultimately costs Israel more than any other method," the government says that most waste is disposed of in this manner due to logistical and financial restrictions.
But Wolf says that EcoCity Green has the solution to this problem.
The 10-meter-long device weighs four tons (about as much as a minivan) and is capable of receiving up to one ton of organic waste every day, while the entire process itself takes 10 to 14 days to complete.
What happens inside the drum to create the compost is a "secret recipe," Wolf says, which strikes "just the balance" between organic waste and dry material.
The system has been in use at the bustling Dizengoff Center shopping mall in central Tel Aviv since 2021, as part of the commercial complex's plan to achieve carbon neutrality by 2028.
"The amazing thing is that we are celebrating two years of operating the system in the most crowded city in Israel," he tells NoCamels.
"We put it in the oldest and busiest shopping mall [in Israel] and we have operated it successfully for two years. We recycle locally an average weight of one ton a day of all the organic streams of the shopping mall and its one million monthly visitors."
The compost is even sold at a stall in the mall itself, as "organic product of the center."
Sign up for our free weekly newsletter
Subscribe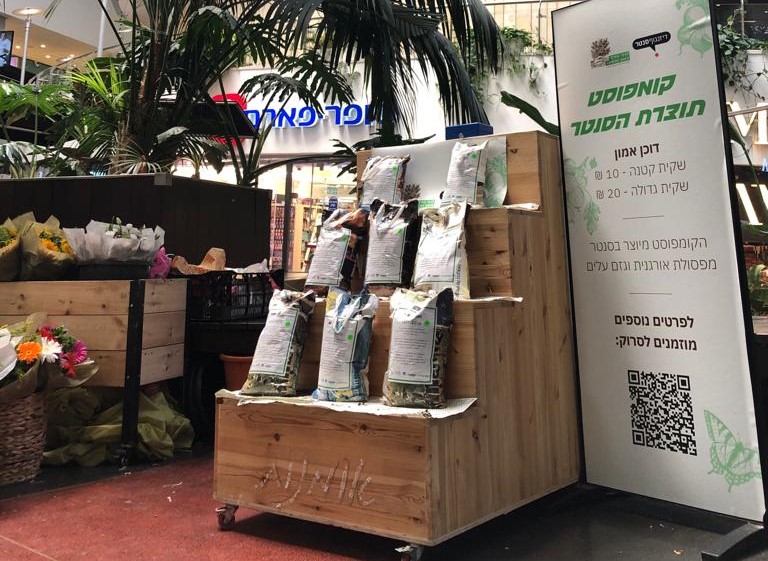 The company was founded in 2013 and is headquartered in Emek Hefer in central Israel. Wolf says that he came up with the solution while working as a strategic consultant for a large business that had waste disposal issues.
"Everybody recycled bottles, everybody recycled plastic, everybody recycled paper, but nobody wanted to deal with the wet, green and smelly waste in their own space," he recalls.
"I understood the potential for making an impact and making a change in the way you look at the garbage, and make it from something you want to get rid of into something valuable."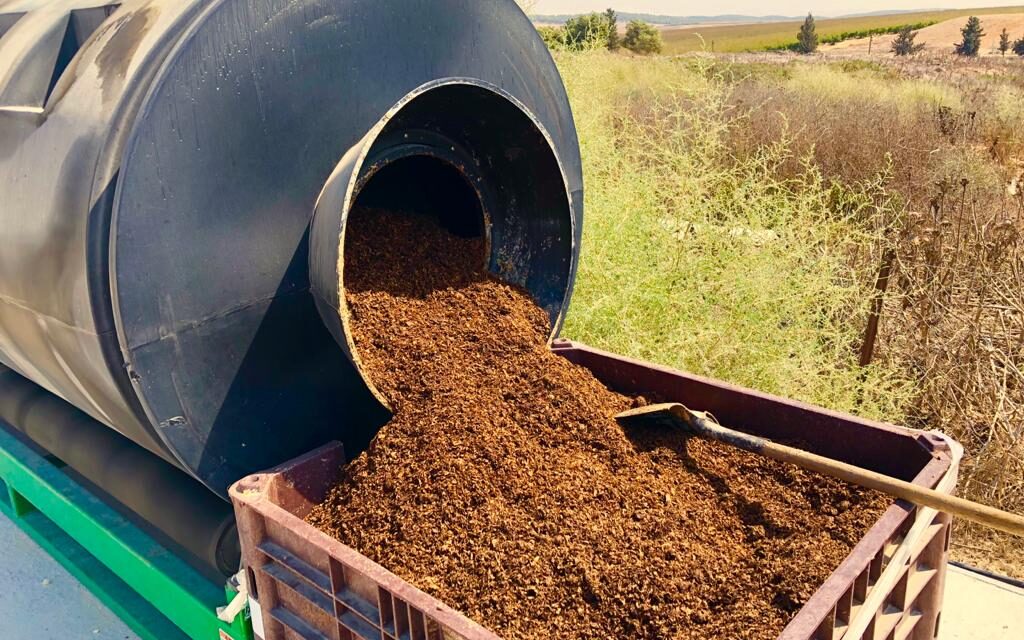 Wolf highlights the fiscal benefits as well as the ecological ones, saying that the company's solution can create a useful product while simultaneously removing waste for a fraction of the current cost.
The average price in Israel for evacuating and treating one ton of garbage is roughly 700 shekels (approx. $180), and can even reach 1,000 shekels per ton in its financial metropolis Tel Aviv, Wolf says. His system, however, can treat the same amount of waste for about 200-300 shekels.
"We can save a lot of money for city councils and business ventures," he says, explaining that waste disposal is the second largest expenditure in the average municipality budget.
The solution is not suited to individual households, he advises, adding that "we encourage you to do it yourself."
But it is workable on a larger domestic scale, such as for an entire apartment block that can produce as much as 30 kilos of waste daily.
Meanwhile, the Dizengoff Center is not the only large site to sign up with EcoCity Green. The drum is in operation in 60 locations across the country.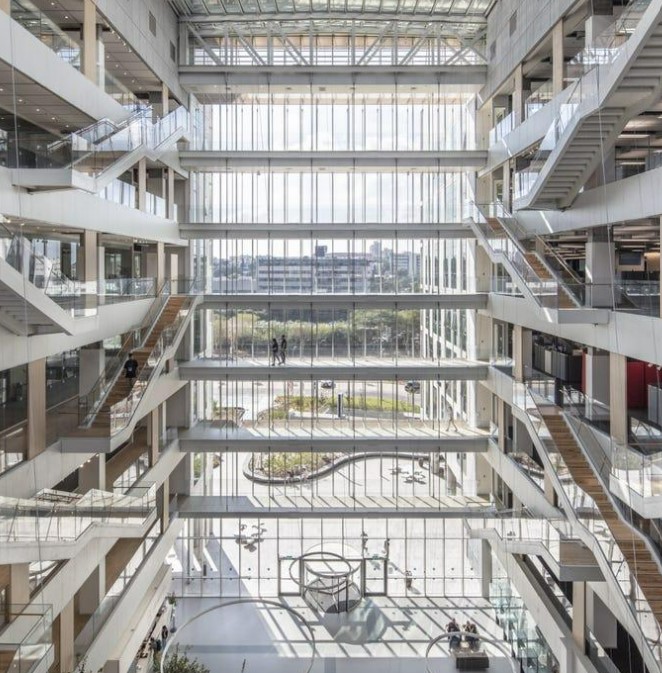 Furthermore, Wolf tells NoCamels, the company has just signed an agreement with Israel's largest chain of shopping malls and will soon begin a pilot in one of its centers.
And in a few weeks, a facility at the science park in the central city of Rehovot will begin to recycle all of the organic waste produced in their building.
With the new agreements, Wolf is another step closer to his dream of reducing the need for municipal garbage collections.
"If we manage to take out one garbage truck in every city center in Israel, we will have achieved our aim, because we proved that they have an immediate, effective and sustainable alternative."
Related posts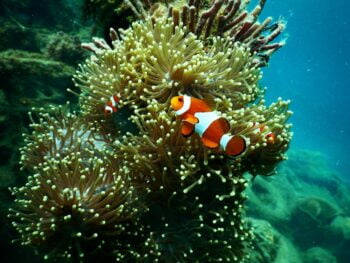 How Online Gaming And Food Reviews Can Help Save The Planet
September 05, 2023