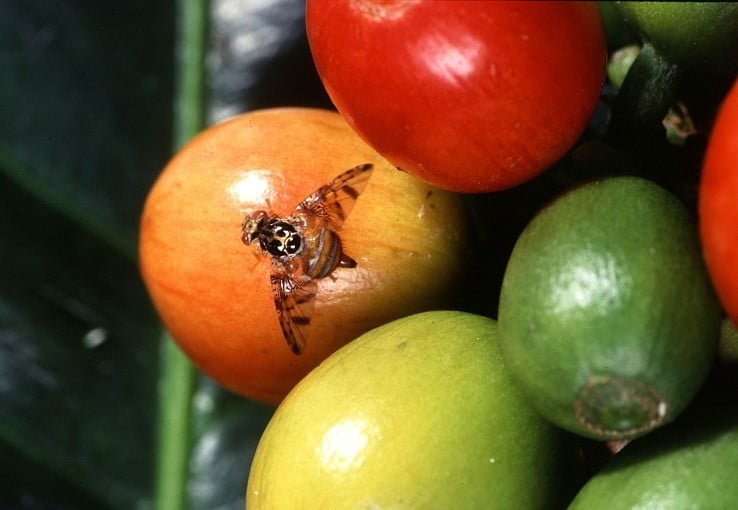 The next time you see a fruit fly buzzing around your bowl of apples and oranges, you should think twice before swatting it away.
These tiny insects may be the solution to a better-balanced diet and a more sustainable future in agriculture, according to Israeli startup Flying Spark.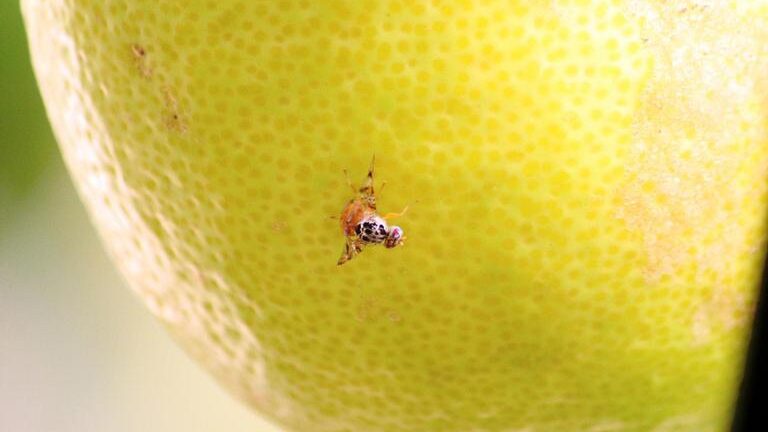 The Rehovot-based company, which was founded in 2015, makes healthy, natural protein alternatives using its signature ingredient – the larva of a fruit fly.
"For human beings, the best thing is animal-derived protein," Eran Gronich, veteran entrepreneur and founder and CEO of Flying Spark, tells NoCamels. "And the fruit fly's nutritional values are the best in class."
Flying Spark uses larvae from the Ceratitis capitata (commonly known as the Mediterranean fruit fly), which originates in sub-Saharan Africa.
The company even breeds its own fruit flies to make the cholesterol-free protein powder, which it says has a high dietary fiber content and a low glycemic index.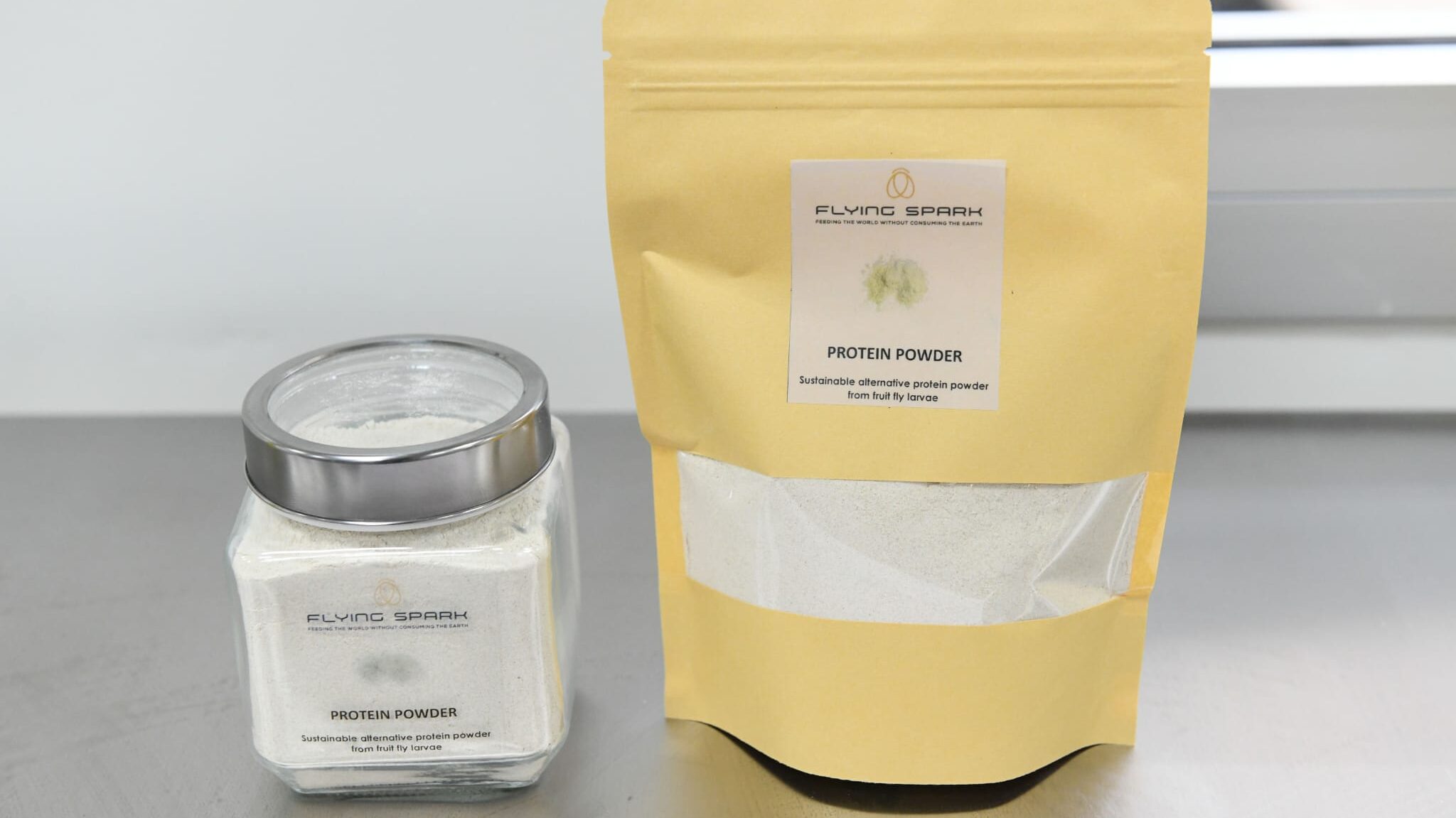 The powder can be used in a wide range of food products for humans, pets and marine life, Flying Spark says. It can deliver a calcium boost via your smoothie, bring more nutrition into your dog's dinner and even improve the flavor of your goldfish's food.
"It [contains] the essential amino acids, minerals, iron, calcium, magnesium, vitamins, and good fatty acids," says Gronich. "It's really the best protein you can get."
And Gronich says because the white substance has no smell and no taste, it can be incorporated into any product. And it is even kosher.
Fan Of The Fly
In a fruit fly's seven-day lifespan, it multiplies its body mass 250 times, which is what initially drew Gronich to seek the insect's potential as a sustainable protein source.
"Why should we eat a protein derived from insects? Because it's cheaper, it's much more sustainable, and it's healthier," says Gronich. "This was the inspiration for Flying Spark."
He says that other insects used in food, such as grasshoppers or crickets, do not come close to meeting the protein benefits and nutritional profile offered by the fruit fly. Furthermore, the company says, the quick growth cycle is unmatched in the insect world.
Flying Spark's technology allows the company to use all parts of the larvae, enabling low-cost cultivation that conserves 99% of the water and land used in traditional livestock farming.
As such, the powder has a significantly lower environmental impact than conventional plant-based or animal protein sources.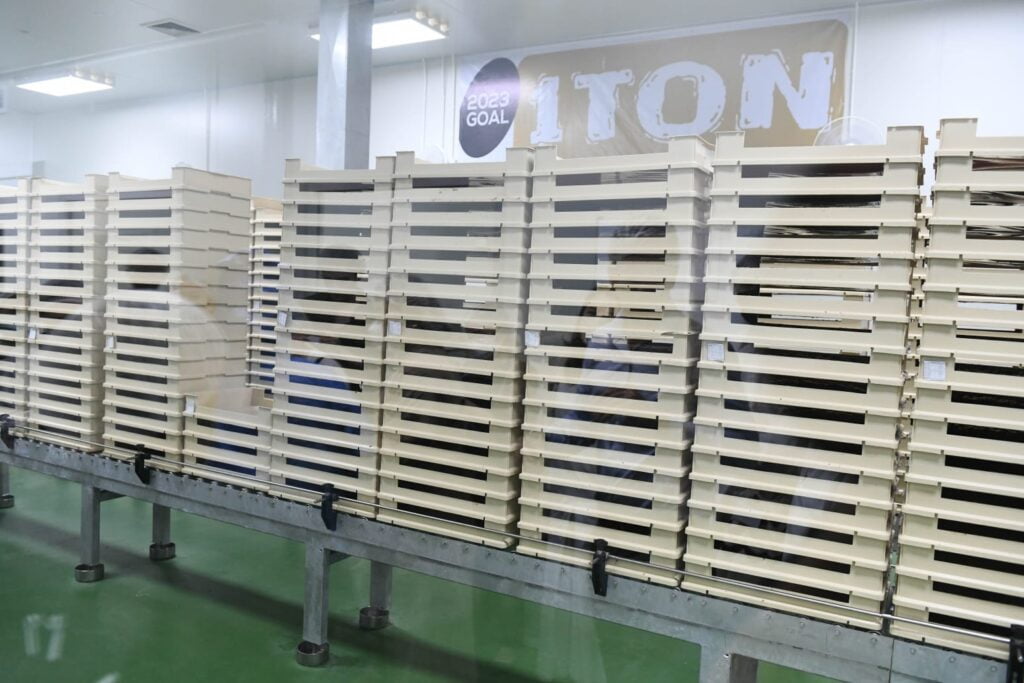 Its nearly zero waste production process also means no greenhouse gas emissions, which is made possible by its large-scale, eco-friendly production facilities.
Sign up for our free weekly newsletter
Subscribe
The company grows its flies from small colonies and then harvests the eggs, which could be upwards of 350 for each female. After the eggs develop into larvae, they are grown in tray towers in a vertical farming process.
Flying Spark cultivates its larvae in a closed environment with climate controlled rooms which eliminates seasonal constraints and allows for its year-round production process.
Just one milliliter of larvae contains some 15,000 eggs, and Gronich says that the company is "growing billions or trillions" of them at any given time.
Sustaining Future Generations
Founded in 2015, the company currently houses its R&D in Israel and its production facilities in Thailand. It was listed on the Tel Aviv Stock Exchange in 2021.
Flying Spark has raised around $15 million from its main investor Thai Union Group, a leading seafood producer, and other private investors. The European Union has also funded the company to the tune of 50,000 euro.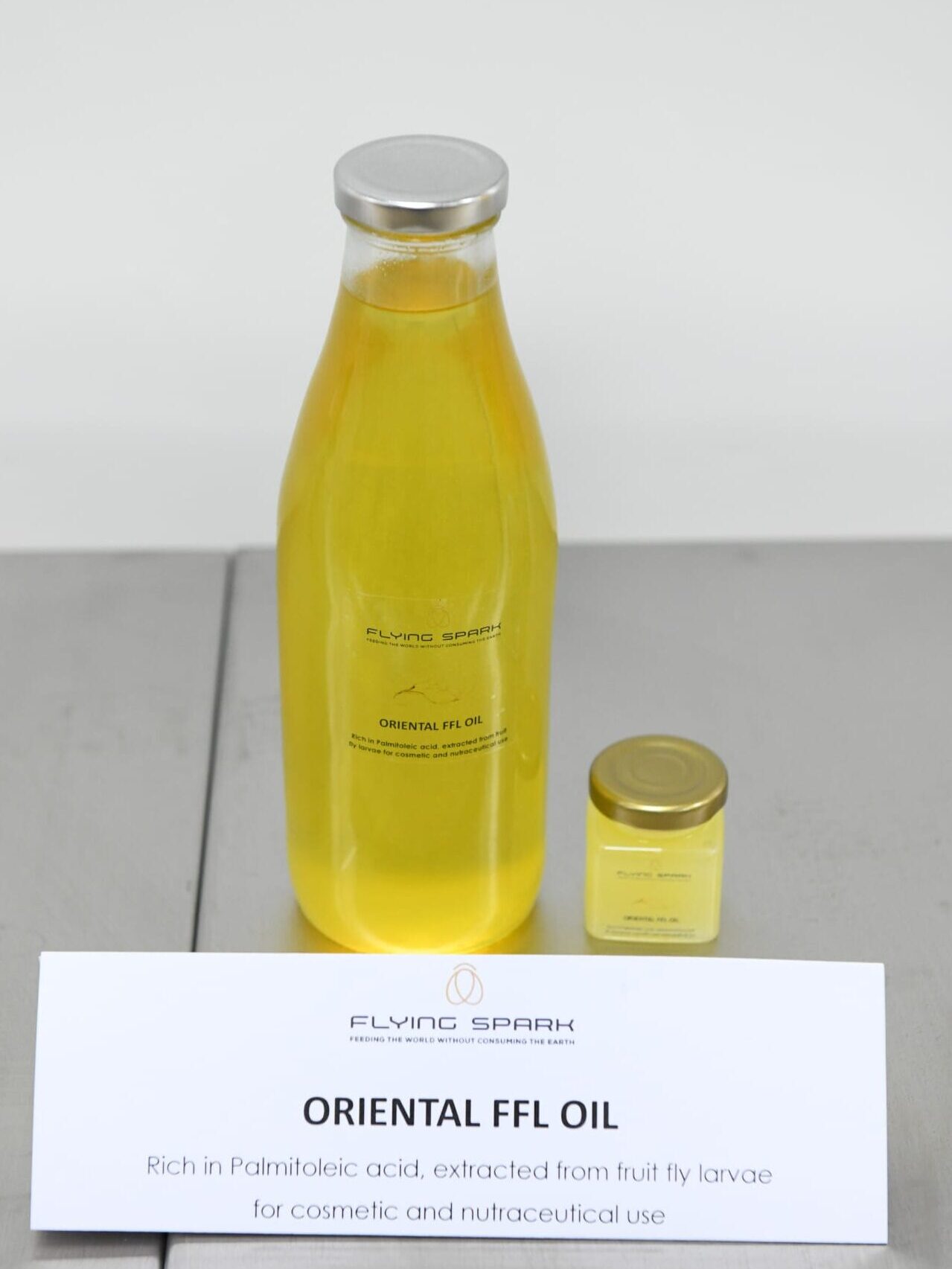 Gronich hopes their products can lead the way for a new standard of sustainability in agriculture by encouraging finding natural protein sources.
His vision is for Flying Spark's fruit fly protein to help replace human dependence on fish, chickens, cows, and pigs as one of our primary protein sources.
"The meat industry is a very unsustainable industry. Basically, the bigger the animal, the more damage it causes to us and to the environment," says Gronich.
"If we can replace about 70 percent of the agricultural land that is going to feed those animals with our protein, that would be great," he says.
The foodtech company also extracts the oil from the larvae and packages it into skincare and anti-aging products.
The oil is high in Omega-7 and Omega-9 acids, which some believe can provide moisturizing benefits to your skin.
The company primarily sells to customers, pet food producers and cosmetic companies in Asia, and Gronich says it hopes to transition into the international business-to-consumer (B2C) market.
He believes that the growing world population, food insecurity and climate change will ultimately lead to the same diet of bugs for the entire planet.
"When we are nine or ten billion people, everyone will eat protein from insects because there will be no choice."
Related posts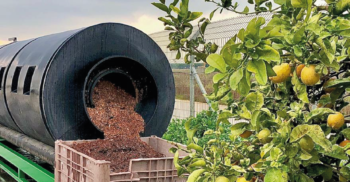 Compost Drum Turning Muck Into Money, Shrinking Israeli Landfills
September 19, 2023