AirTouch Solar, an Israeli company providing a water-free, robotic cleaning system, has signed a $3.2 million deal with India's Amplus Solar, the largest distributed (decentralized) energy firm in Asia. 
Under the agreement, Beit Shemesh-based AirTouch will supply and install its systems for panels in Amplus' solar field in Rajasthan, as well as provide comprehensive maintenance for the robots for 25 years.
The system is expected to be fully installed by the end of this year.
AirTouch, which began operations in 2017, manufactures and operates robotic solutions for water-free cleaning of photovoltaic panels for the solar energy market.
Amplus offers clean energy solutions to commercial and industrial customers. It is a subsidiary of the PETRONAS Group, which is owned by the Malaysian government and headquartered in Kuala Lumpur.
"We are excited to have Amplus Solar… as one of our esteemed customers and foresee that the collaboration with Amplus Solar has the potential to expand in India and abroad," said AirTouch Solar CEO Tal Laufer.
"We are confident that AirTouch's global experience and expertise in robotic PV panel cleaning will help us increase power generation," said Amplus CEO Sharad Pungalia. "Being in the sustainability business, we emphasize adopting environment-friendly practices while delivering renewable energy."
Related posts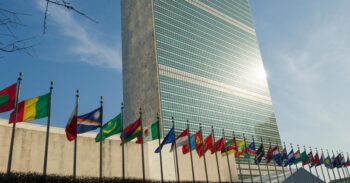 UN Honors Israeli Food Exec For Sustainability Work
September 26, 2023