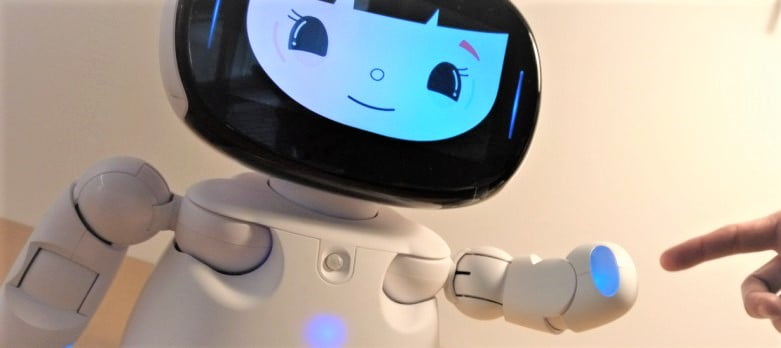 Common pedagogical wisdom states that the younger a child begins learning a new language, the easier it is for them to acquire.
And adhering to that philosophy, Israeli startup Curiosity Robotics has created a friendly, chatty little robot to teach English as a foreign language to preschoolers.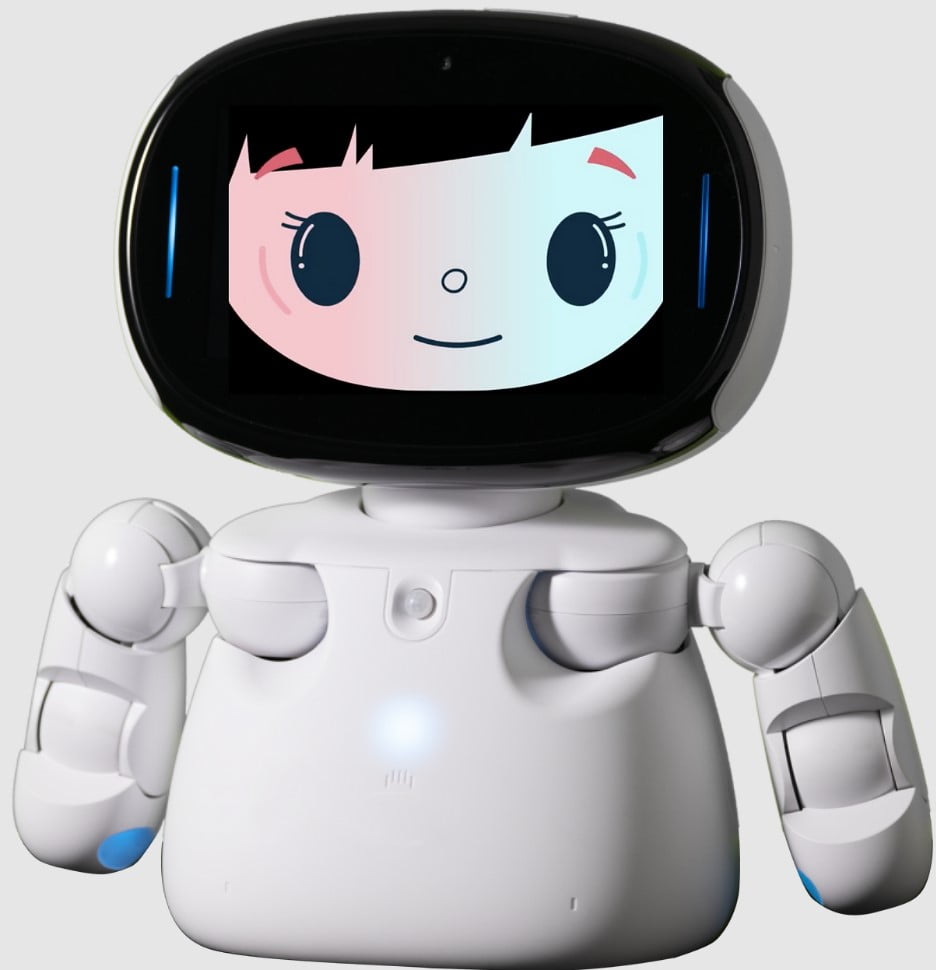 Meet Aico, the charming, smiling artificial intelligence teaching tool that is the product of three years of research at Tel Aviv University's Curiosity Labs.
Aico is programmed to use a teaching method devised by British-Israeli educator Helen Doron, which advocates for children starting to learn a second language as early as three months of age.
Children learning their first language can just as easily learn two languages, the Doron method argues. In fact, studies show that learning two languages in early years can boost a child's cognitive development across the board.
"We are aware that before five years old, about 90 percent of the brain has developed. And so we get this wonderful plastic era of the brain, where we can fill it with so much information," Falene McKenna, Curiosity Robotics' product manager, tells NoCamels.
"It is a perfect time to learn. We absolutely should take advantage of that and we should start teaching as soon as we're able to, as quickly as we can."
The diminutive white robot is considerably smaller than the average three year old. It has arms but no legs and an expressive, smiling face on the screen inside its head.
Aico is introduced into the classroom by the teacher, who controls the device through a mobile app.
The robot teaches the children English using songs, games and flashcards bearing simple words. It is an immersive experience that echoes the way very young children acquire language naturally.
"We're fully focused on the natural aspect of it, that this is something someone would say," says McKenna.
Each lesson follows a similar format of active learning, and McKenna says the teacher is given instructions on which resources will be used for that particular session and how it will progress. Then, the robot takes over teaching duties.
"We try to make it as dynamic as possible following the Helen Doron pedagogy, which requires one, it to be fun and engaging, and two, to be active and involved," she explains.
"We're teaching it in a way that is, 'please find this card on the floor'; 'now let's pretend to do this action or to be this animal'; 'let's hand over an object'," she adds.
"You use the words in an active way. So rather than just be something you learn, you immediately use it."
Sign up for our free weekly newsletter
Subscribe
Much emphasis is also placed on social interaction, or co-learning, during the lesson, McKenna says. "We want the kids to feel immersed, to work on it, to feel like their cohort is learning together and they can help each other."
It is the robot itself that sets Curiosity Robotics apart from other digital teaching platforms, which only present a flat screen with varying content, including digital teachers, McKenna says.
"There's a lot of research that shows that there are actual social benefits to having a robot," she says, singling out a 2017 study from Ben-Gurion University of the Negev.
"If you decide you want to teach in a TPR (total physical response) as we are doing, you want to include as much movement, sound and additional context as possible when you say a word," McKenna explains, pointing out that robots can provide a multisensory experience.
After that, the startup plans to expand to other schools in Israel and abroad, as the Helen Doron system is already used in more than 40 countries, McKenna claims.
The company also intends to move beyond teaching just English and adapt the same pedagogical style to other subjects such as math and the sciences.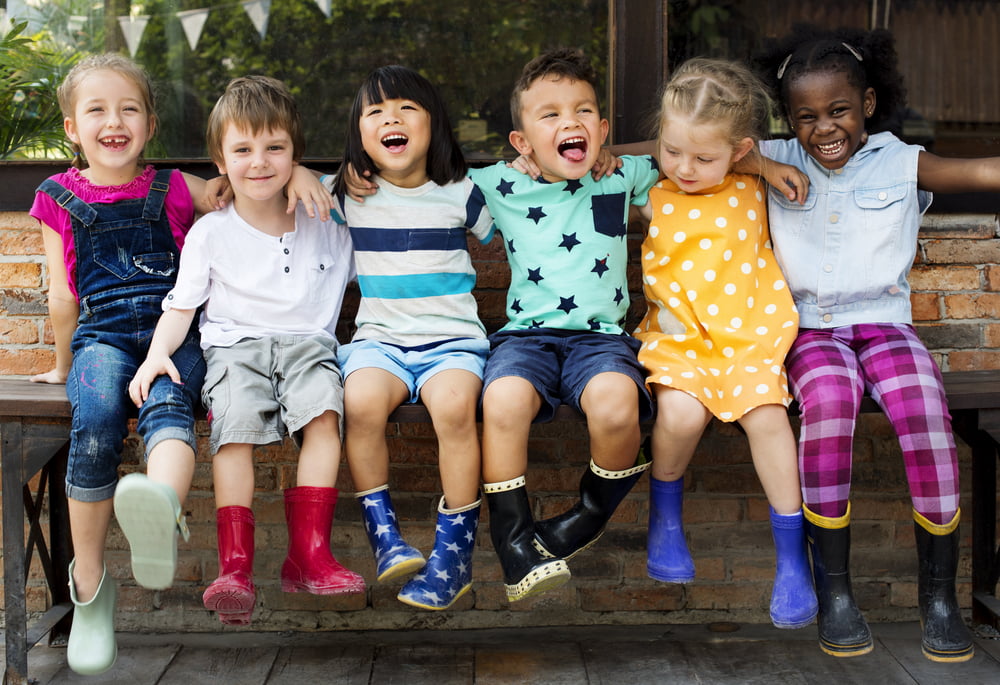 Assessment of the children is conducted using algorithms devised by Curiosity Robotics' Chief Science Officer Prof. Goren Gordon, who is also head of the Curiosity Lab.
The platform tracks the progression of the children and the lessons, McKenna explains, "so that we're able to make sure that we're constantly teaching new things, and we know whether or not a kid understands or doesn't."
The robot is currently in the proof of concept stage (demonstrating that it is a feasible plan) at two kindergartens in Israel – one in Tirat Carmel in the north and the other in Ramat Gan, on the outskirts of the central metropolis of Tel Aviv.
The assessment is carried out on the spot, as McKenna stresses that there is never any recording of the children themselves.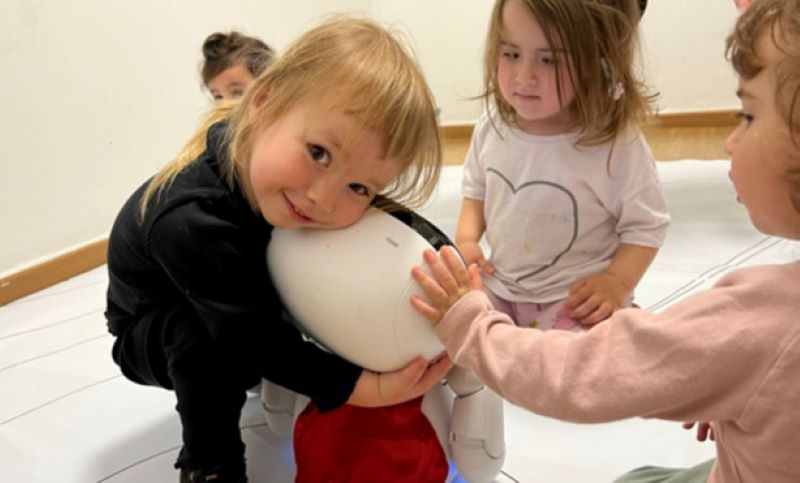 McKenna tells NoCamels that the children who encounter Aico are captivated by her.
"There's like this magic that happens," she says. She insists that children who are initially reticent swiftly lose their trepidation once Aico begins interacting with them, and are among those who rush to embrace the robot when the session is over.
Aico actually derives her name from the Japanese words "ai" meaning love and "komodo" meaning child, she explains.
"We have a seal that says 'powered by love and technology.' And that's what we want to keep."
Related posts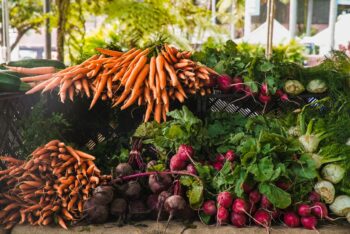 A Cybersecurity Approach To Cutting Food Waste
September 28, 2023