By Enne Kim, NoCamels
July 31, 2023
< 1
minute
Chinese automotive manufacturer Weifu High-Technology Group has placed an $11.6 million order for radar technology from Israeli startup Arbe Robotics. 
Arbe develops radar tech for autonomous driver-assist systems. This includes its Phoenix Perception Radar, a system that can detect driving hazards up to 350 meters away, enable emergency braking and autopilot driving on highways. 
The radar technology is powered by Arbe Robotics' singular radar chipset, which allows vehicles to detect objects and navigate on the road.
Aside from the original order, the Weifu Group has also provided an additional $1 million for 12 months of professional services, such as lab testing.
"We are seeing strong demand for perception radar from the Chinese market," said Weifu CEO Xu Yunfeng.
"Our strong collaboration with Arbe signifies our commitment to providing our customers with the most advanced radar technology."
Tel Aviv-headquartered Arbe has been collaborating with Weifu since 2019.
"The preliminary order from Weifu exemplifies the accelerated progress of the automotive market in this region, with key players seeking perception radar solutions that can provide comprehensive free space mapping of a vehicle's surroundings," said Arbe CEO Kobi Marenko.
Related posts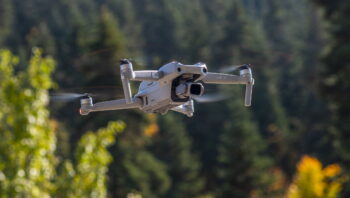 Israeli Startups Create Powerful Drone-Detecting Software
September 28, 2023