Four women at the Technion, in Haifa, have received grants from the European Research Council to pursue their studies.
The "staring grants" are designed to assist excellent early-career scientists, who are head their own labs and have presented the most promising ideas.
Assistant Professor Inbal Talgam-Cohen from the Henry and Marilyn Taub Faculty of Computer Science, works in the field of Algorithmic Game Theory, exploring whether contracts could be designed by means of algorithms, in ways that would incentivise all parties involved to invest effort towards a fruitful cooperation.
Assistant Professor Ofra Amir from the Faculty of Industrial Engineering and Management is researching how people learn to trust AI – and how we would react if, for example, an autonomous car fails and they have to take control. Or how a clinician needs to understand the treatment regime recommended by an AI to determine whether it aligns with the patient's preferences.
Assistant Professor Naama Geva-Zatorsky from the Ruth and Bruce Rappaport Faculty of Medicine is studying the interactions of the gut microbiota with our immune system and their potential effects on our health, questions of particular importance for patients with colitis and Crohn's Disease. She wants to find out where exactly in the intestine the microbes thrive, how they adapt to their environment, and how they affect us.
Assistant Professor Noga Ron-Harel from the Faculty of Biology is studying T lymphocytes, the cells that defend us from pathogens, and how age reduces their effectiveness. Her research focuses on the pathways by which T cells interact with their aging microenvironment and vice versa, and the cause-and-effect relations between the ageing of organs and of their T cells.
Related posts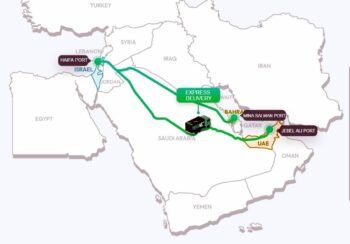 Israel And UAE Ink New Deal To Connect Ports Via Land Bridge  
December 07, 2023