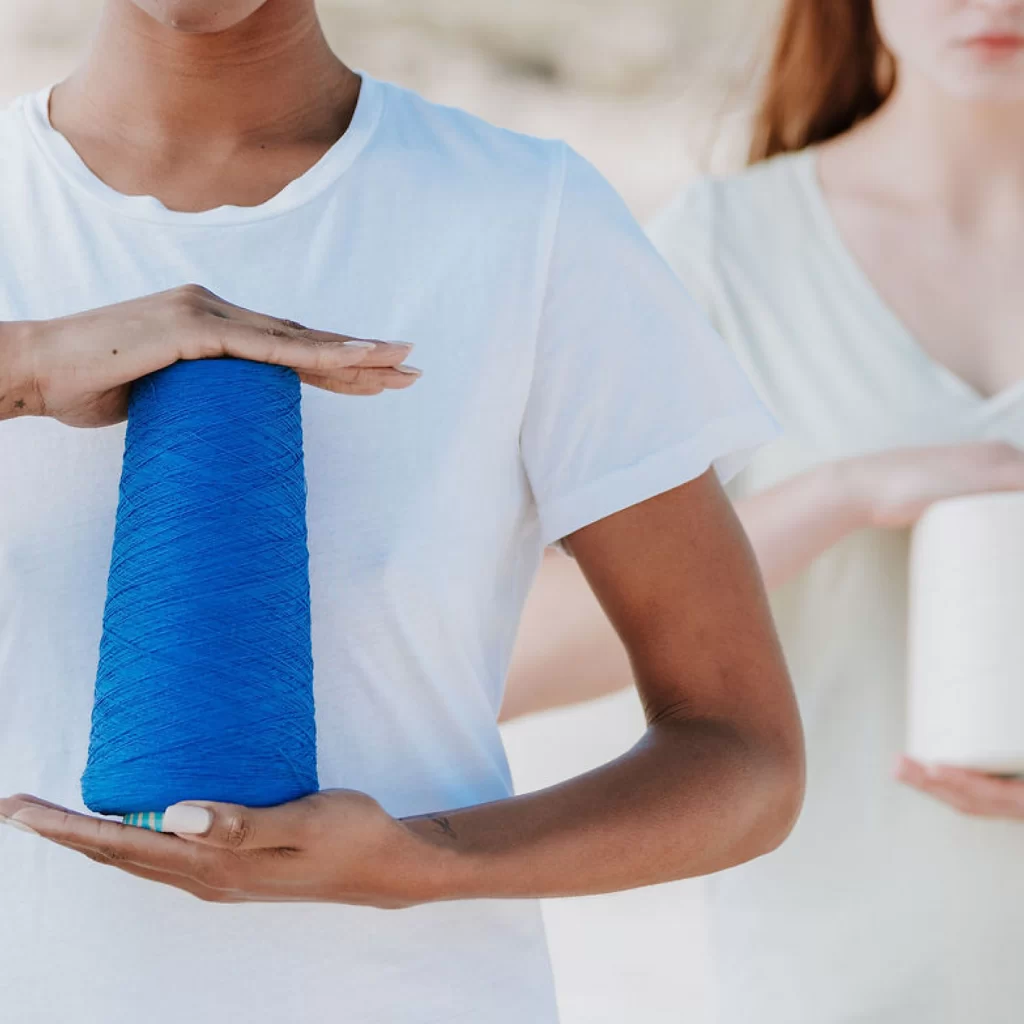 Using marine organisms for color is safe, sustainable and doesn't pollute
Fashion is the cornerstone of self-expression, but behind a $1.7 trillion industry lies the truly devastating impacts of chemical dyes.
They expose workers to thousands of cancer-causing chemicals. And they pollute more water than any other sector except agriculture.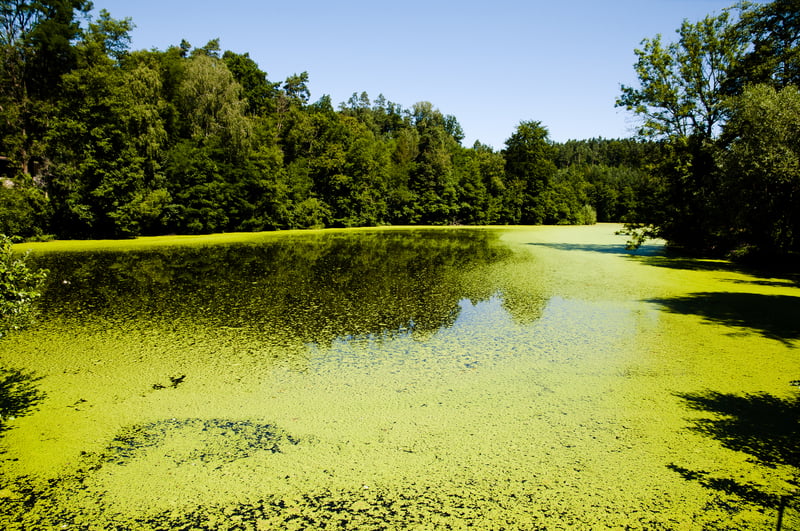 But there is an alternative: Algae, an organism that grows in the sea, lakes and rivers. The term covers a huge variety of life, from seaweed and kelp to the blue-green algae that forms a harmful scum on pond surfaces.
Algae grows sustainably, it's environmentally-friendly and it creates colorful dyes without the complex high-temperature processes needed to produce its petroleum-derived synthetic counterparts.
An Israeli startup called Algaeing creates secret formulations for dyeing, and also for manufacturing fibers, which are fully biodegradable and produce zero waste.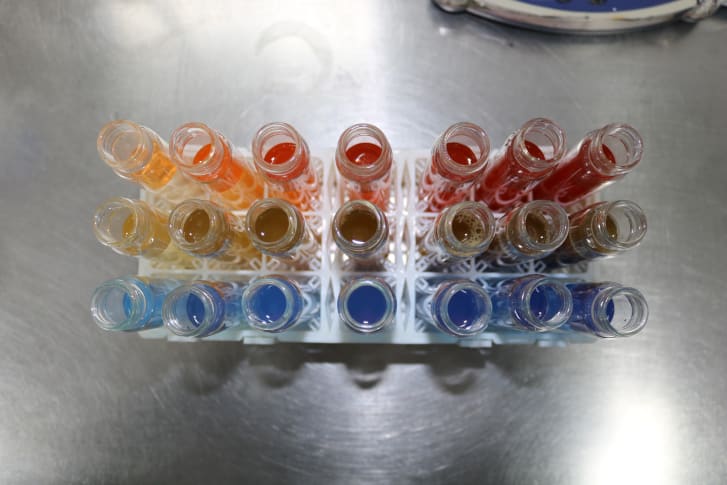 Algaeing – formerly known as Algalife – takes its name from the verb form of "algae" and says that represents its proactive stance against climate change.
"We've created a patented formulation that is basically our 'secret sauce' to sustainably dye and manufacture fibers," says Renana Krebs, the company's CEO and Co-founder.
"The formulations can be customized for specific needs, and can be used with existing machinery – there is no need to change manpower or machinery. This enables a faster adoption process in the supply chain."
Algaeing is a raw material platform – it sells its materials, either ink, dye, or fibers, in bulk, to brands and manufacturers. Its partners don't need to change any of the processes they already use.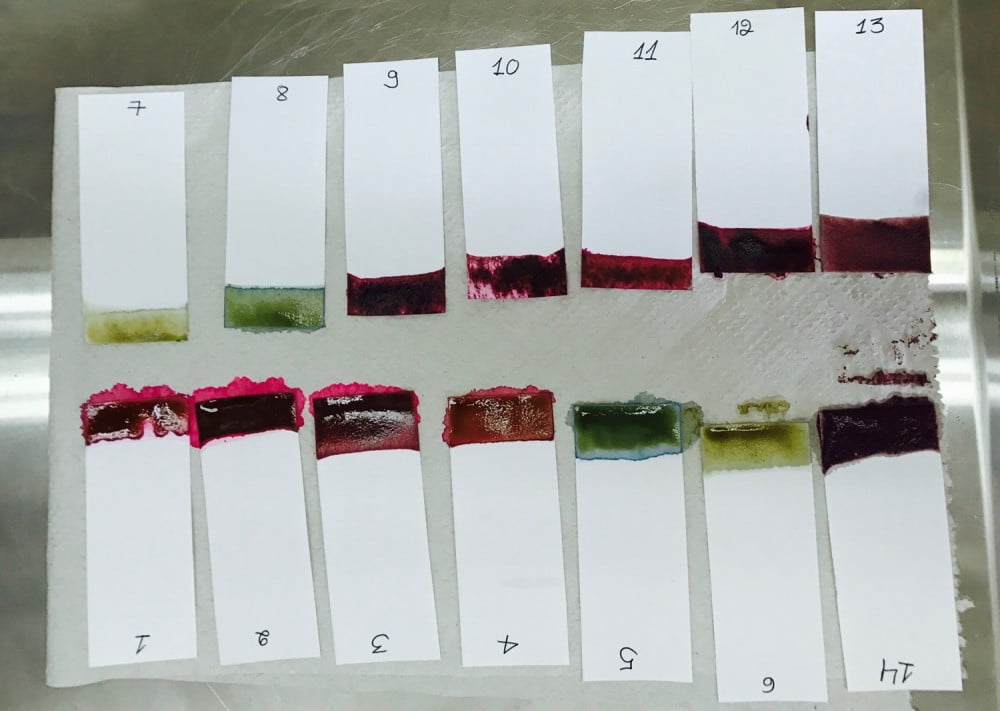 Its formula serves as an alternative to many – though not all – of the dyes that are used for clothing. Traditional dyes are overwhelmingly made of coal tar – the liquid that comes from heating coal in super high temperatures – as well as petroleum.
There are as many as a million different species of algae, which can produce an array of colors. Algaeing can use its special formulation to make green inks, and blue and green dyes. It is currently developing orange, brown, and skin tone-colored dyes.
"We're not going to be Pantone. But we are aiming to be a very important alternative in terms of natural colors," Krebs tells NoCamels.
And when it combines its special formulation with cellulose, or plant fibers, clothing manufacturers can actually create algae-based textiles.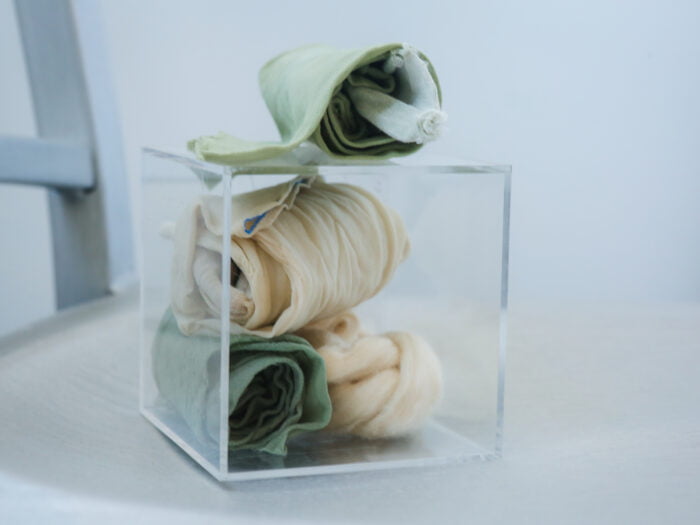 Unlike polyester, which is used to create most of our clothing (around 62 per cent) and requires the use of nearly 70 million barrels of oil, the algae grown doesn't produce carbon dioxide emissions.
Sign up for our free weekly newsletter
Subscribe
Algaeing buys its raw materials from another Israeli company, Algatech, which grows algae in seawater in indoor vertical farms powered by solar energy.
That also means that unlike cotton – which requires 10,000 liters of water to produce one kilogram of it – algae doesn't take up agricultural land or require the use of fertilizer or pesticides, which release carbon emissions and harm biodiversity, respectively.
"At the end of the day, our innovation and technology is replacing the massive use of toxins and chemicals across the supply chain," she says.
The company, which is based in Beit Yitzhak-Sha'ar Hefer, a moshav in central Israel, has already created 'second skin' garments – garments that are in close contact with the skin, like underwear, athleisure, and t-shirts.
Algaeing has also entered the pharma and hygiene industry. It has partnered with Avgol, a leading producer of nonwoven materials, to create absorbent hygiene products like wipes, diapers, and women's hygiene products.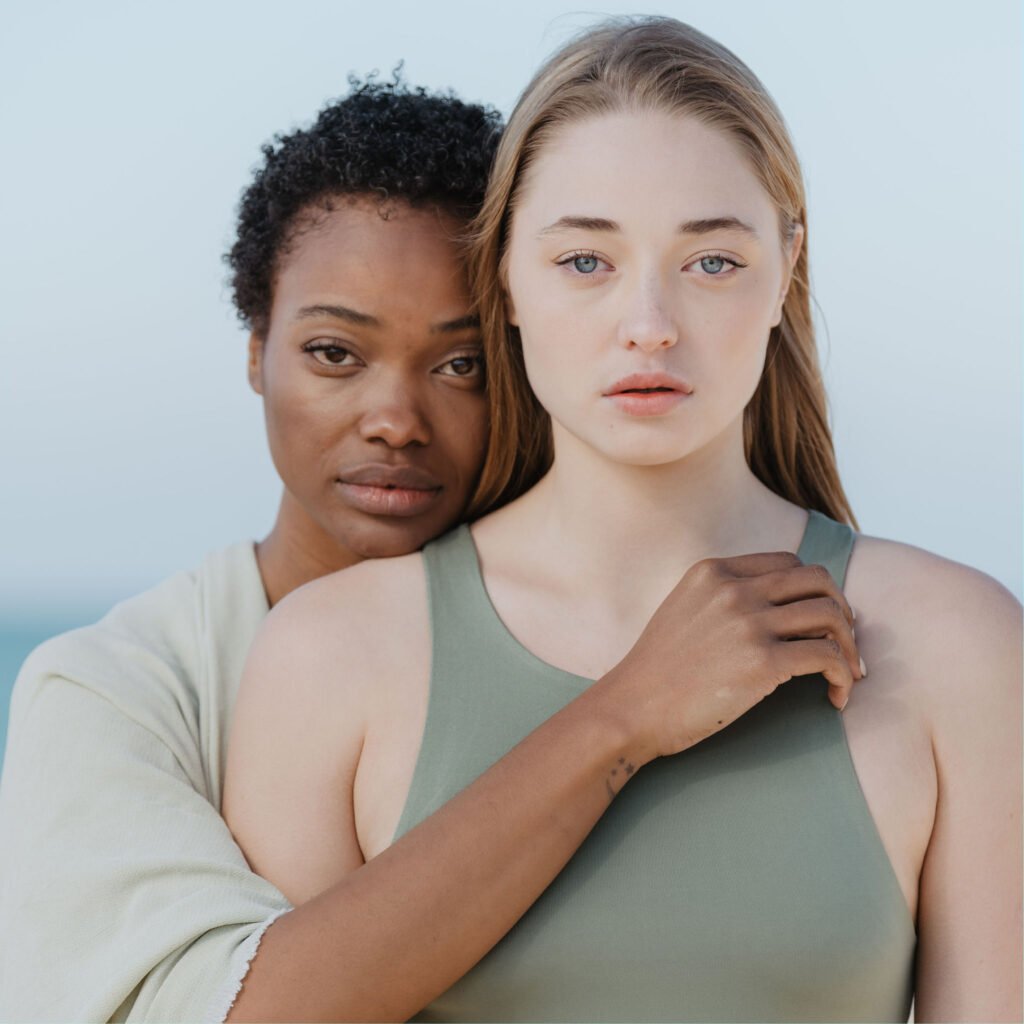 Other companies have seen the potential of algae in textiles, too. Vollebak, a British men's apparel brand, has created a t-shirt made of algae, and eucalyptus and beech pulp that can be buried in your garden once you no longer use it, where it will break down into 'worm food' in 12 weeks. And Keel Labs has created a seaweed-based yarn.
And recently, Mounid, a Swedish-based startup, has begun developing its first algae ink by extracting and processing pigments from microalgae. It is currently under development to become market-ready in the Swedish textile industry.
But Algaeing's solution allows for existing conventional production machinery to be used, with no need to change work processes or employ new staff – which is crucial for an industry that is hesitant to change.
Krebs was initially a fashion designer who worked in the UK and in Germany. While working around the world, she saw what went on behind the scenes of the fashion industry.
"I was traveling in the Far East, and saw the rivers in all the colors of the next season. This was the point where I wanted to see how we can heal the textile industry and redesign it from within," she says. "So I literally quit my job and did a master's in sustainable design."
Together with her father Oded Krebs, a biologist, botanist and agronomist with more than 40 years of experience, Algaeing was founded in 2016.
"We basically started to think, why couldn't we combine biology and design?"
"At the end of the day, our aim is to enable other brands and manufacturers to join the algae solution."
Related posts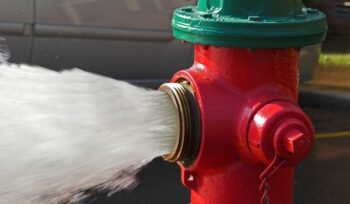 Israeli AI Platform Spots Leaks, Saves Water Worldwide
December 05, 2023