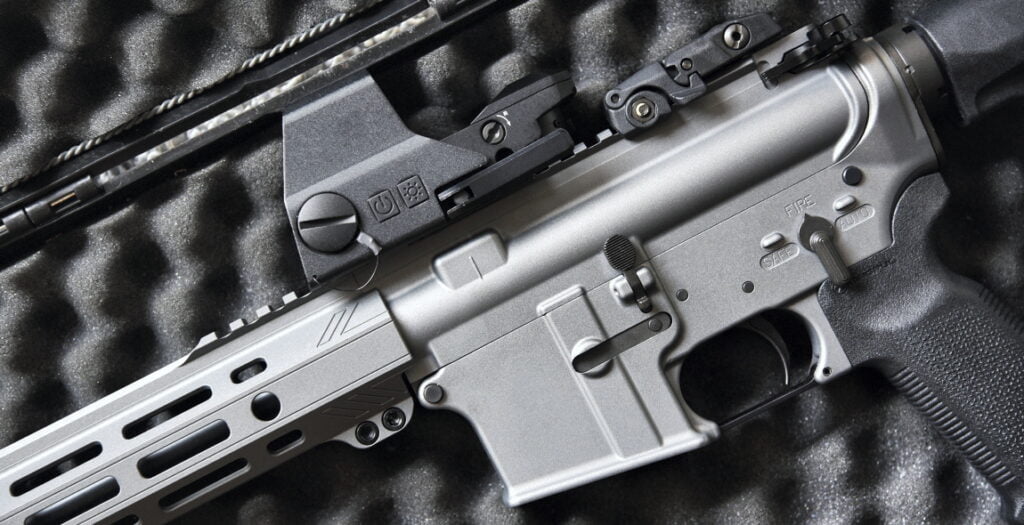 AI recognizes firearms on live CCTV feeds and alerts police
Joe Levy is working hard to help avoid another mass school shooting tragedy.
He says his technology, designed to spot a gun using existing CCTV cameras, could make a critical difference in future life-or-death situations.
Seventeen people died in 2018 when a 19-year-old student opened fire at Stoneman Douglas High School, in Parkland, Florida, USA.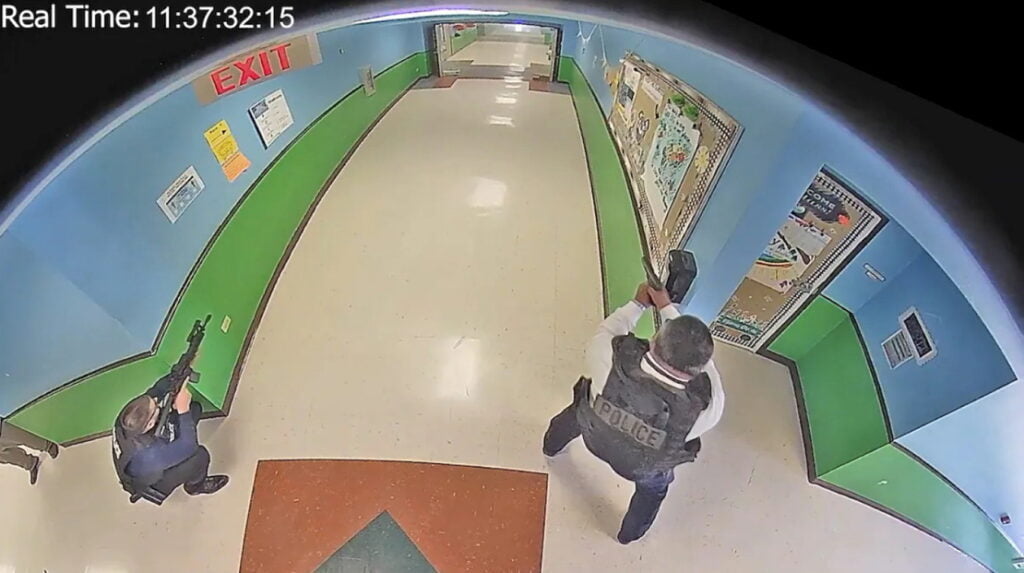 Fifteen died in the Columbine High School massacre, near Denver, Colorado, in 1999 when a 17-year-old and an 18-year-old shot fellow students.
And 22 people died in May of this year when an 18-year-old rampaged through the Robb Elementary School, in Uvalde, Texas – one of the worst school shootings in US history.
Levy has developed artificial intelligence that uses existing camera networks to instantly alert the police when it recognizes a firearm, sending them a picture, moving footage and a precise location.
"The first tragedy is that 19 children and two teachers were killed in Uvalde, Texas," he tells NoCamels. "The second tragedy is that the whole entire event could have been prevented."
He claims his technology could have made a "huge difference" if it had been installed on cameras around the school, although it wouldn't have prevented the shooter from entering building
His is one of a growing number of weapons detection systems on the market designed to alert first responders to a gun threat.
"It would have been able to recognize the shooter carrying an assault rifle, the instant the CCTV cameras captured it," he says.

"Unfortunately, because our system was not in place, the shooter was able to enter the premises and to start shooting.
"Four and a half minutes later, when law enforcement arrived on the scene, they had assumed that it was just a simple shooting and they didn't take into account the fact that the shooter was equipped with an AR-15 assault rifle.
"Because of the lack of situational awareness from first responders, they were simply outgunned, which resulted in the deaths of all those children and teachers.
"Our system uses the existing infrastructure of surveillance cameras," says Levy, who founded 1702ai, based in Kfar Saba, central Israel, with offices in Zurich, Switzerland.
Sign up for our free weekly newsletter
Subscribe
"And if it sees a handheld weapon, it simply shares an JPEG image, a video clip and the GPS coordinates of the alert direct with law enforcement.
"The problem we're addressing is mass shootings in schools in the US. Take the Uvalde school shooting, which is one of the worst in recent times, on the scale of Columbine or Parkland School shootings.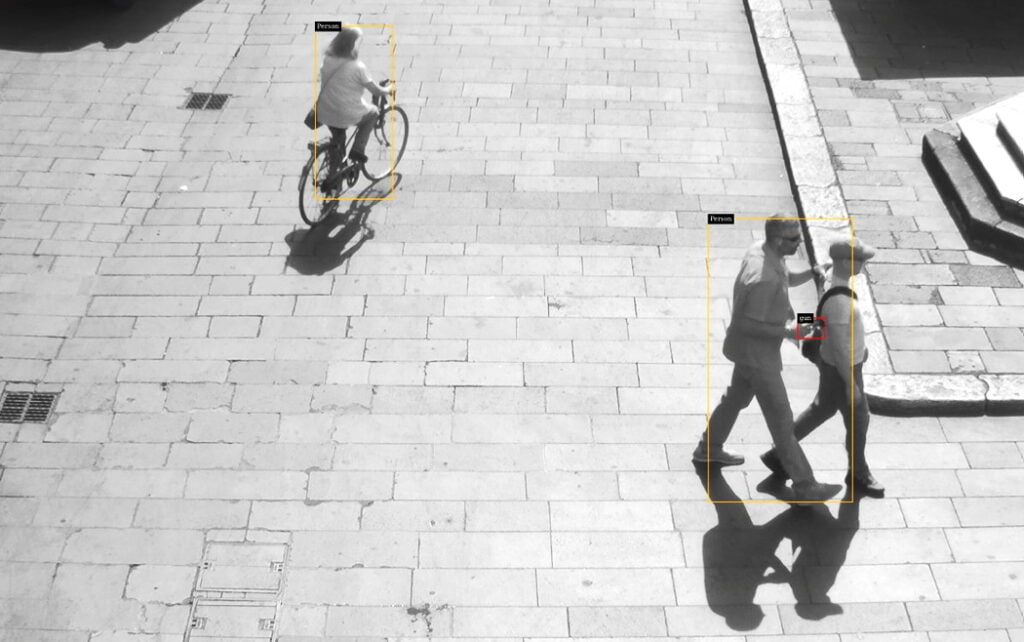 "You have a guy that shoots from outside of the school with a machine gun for two minutes. It's captured by cameras. He enters the school, captured by cameras. He goes into a classroom, shoots for two minutes.
"The police arrive and they have no clue what's going on. They hear gunshots, they walk down the hallway, then they're realize that they are simply outgunned.
"It takes 80 minutes and 374 law enforcement officers to neutralize one guy. Why? They do not have what we call situational awareness, they have no clue what to expect."
Levy says the technology he's developed is not only super-accurate at detecting weapons. It also instantly alerts the people on the ground who can take action. And unlike other weapon detection systems on the market, he says it produces only a tiny number of false positives.
"Even using the latest machine learning and AI algorithms, detecting a weapon using CCTV cameras is hard, because the camera angle and the environment is never the same, the lighting is always different," he says.
"Some countries can be very cloudy, snowy or rainy. We work exclusively in infrared, meaning only with a night mode vision.
Levy, who has worked in Hollywood and was an image processing expert for Apple, says he has the technical know-how, and that in Padova, Italy, where the system is in operation, there have been just five false positive from 9 million images.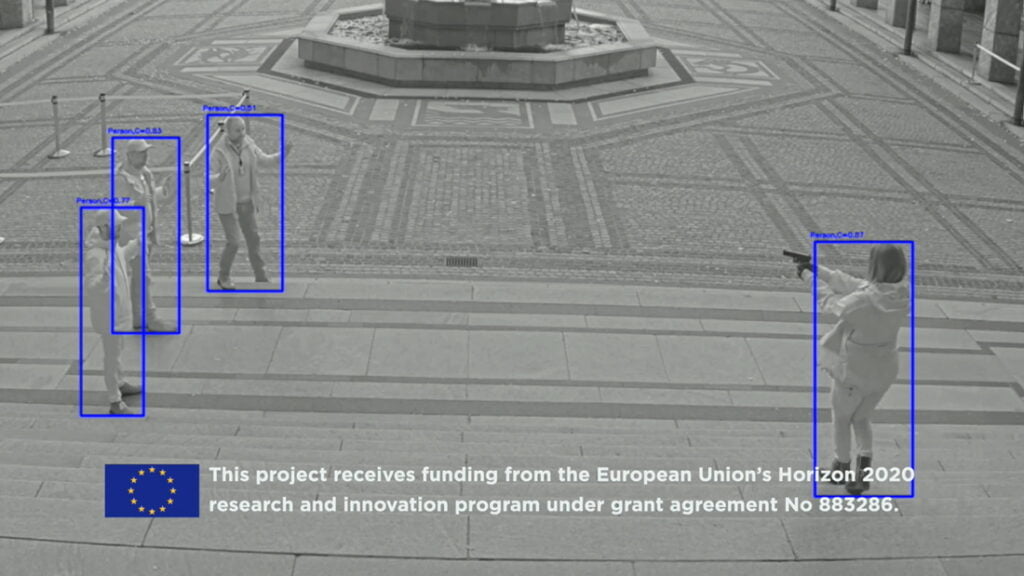 "We have something unique in the way we have learned that to detect a weapon. Nobody wants a system where a cell phone is going to trigger an alert, or a banana is going to trigger an alert."
The 1702ai technology is up and running in Oslo city centre, Norway, in Padova, and at a very large transport hub in Europe that can't be identified.
"We're starting to work with two security companies in America, one of them handles security for about 50 universities. Right now, we're exclusively focusing on schools, because our first customers were governments right in Europe," says Levy.
The company's name, by the way – 1702ai – was chosen because the first dataset it dealt with had 1,702 images of real knife attacks.
Related posts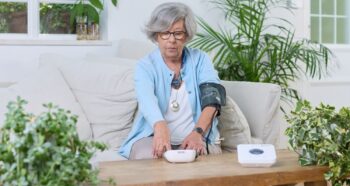 Smart Healthcare System Keeps Elderly At Home, Not In Hospital
November 29, 2023