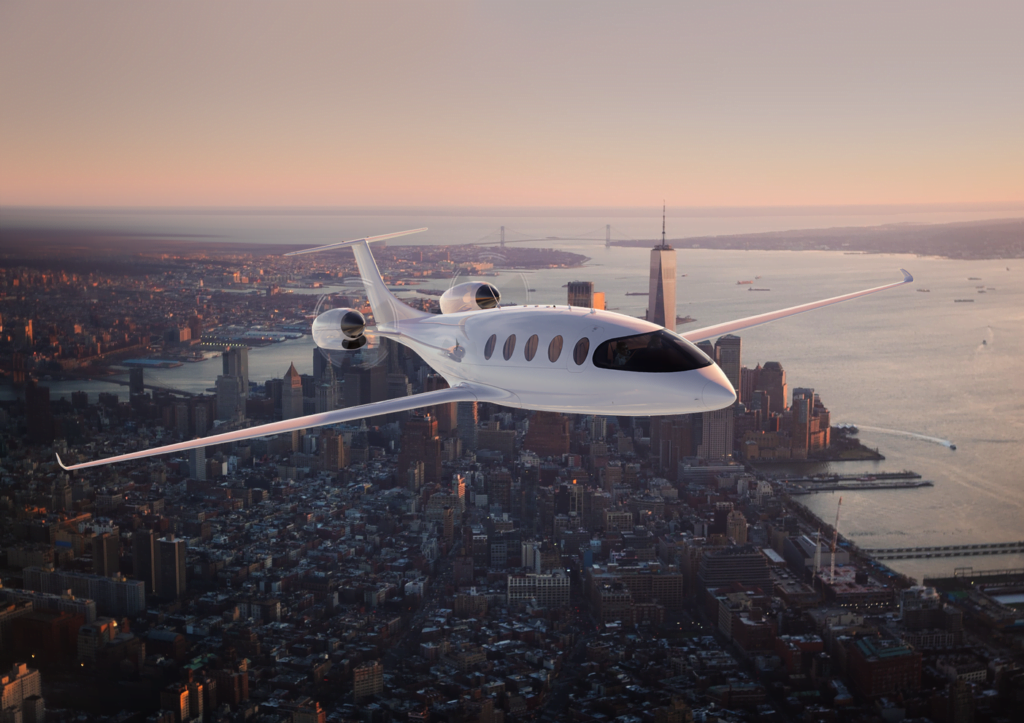 Alice heralds a new era of cheaper and more sustainable air travel
A startup founded in Israel has made history with the world's first all-electric passenger aircraft flight.
It heralds a new era in air travel that is cheaper, cleaner and more sustainable.
Fossil fuels have powered every flight since Orville and Wilbur Wright first took to the skies in 1903.
The world's aerospace giants have been racing to develop an electric airplane, in most cases by modifying existing petrol planes.
But Eviation, founded in Kadima Zoran, central Israel, in 2015, and now based in Washington, USA, was the first to reach the aviation milestone, with an electric plane designed from scratch.
The nine-seater plane, called Alice, made a successful eight-minute flight at Moses Lake, Washington, on September 27th, reaching an altitude of 3,500ft.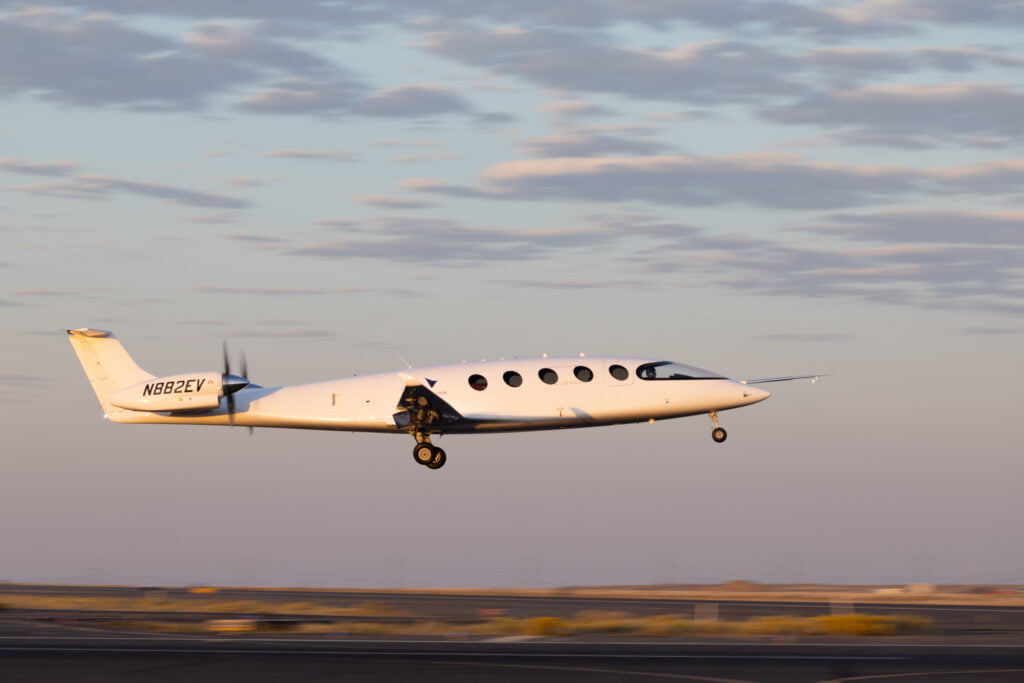 "Today we embark on the next era of aviation – we have successfully electrified the skies with the unforgettable first flight of Alice," said Eviation President and CEO Gregory Davis.
"This ground-breaking milestone will lead innovation in sustainable air travel, and shape both passenger and cargo travel in the future."
The company hopes to launch the plane for short-hop commercial flights in the USA in 2027.
"The way our aircraft is designed will actually enable economic regional air travel," he says.
"At present, no one else has flown an aircraft like Alice, so we are very proudly leading the way."
Electric flights will mean huge savings for airlines – $200 per flying hour, compared with as much as $2,000 for a fuel-powered plane.
Eviation says that figure will drop even further with future advances in its battery technology. Fuel is one of the highest costs for airlines, accounting for up to 40 per cent of their expenditure.
Cape Air, an airline that flies to 37 US cities and the Caribbean, has already ordered 75 Alice planes, and Florida-based Global Crossing Airlines has ordered 50. DHL, the global logistics company, has ordered 12 of Eviation's eCargo variant of the plane.
The aircraft runs on rechargeable lithium-ion batteries that allow it to fly for an hour, and only require 30 minutes until it is fully charged. It has a top speed of nearly 300 mph and a range of 288 miles.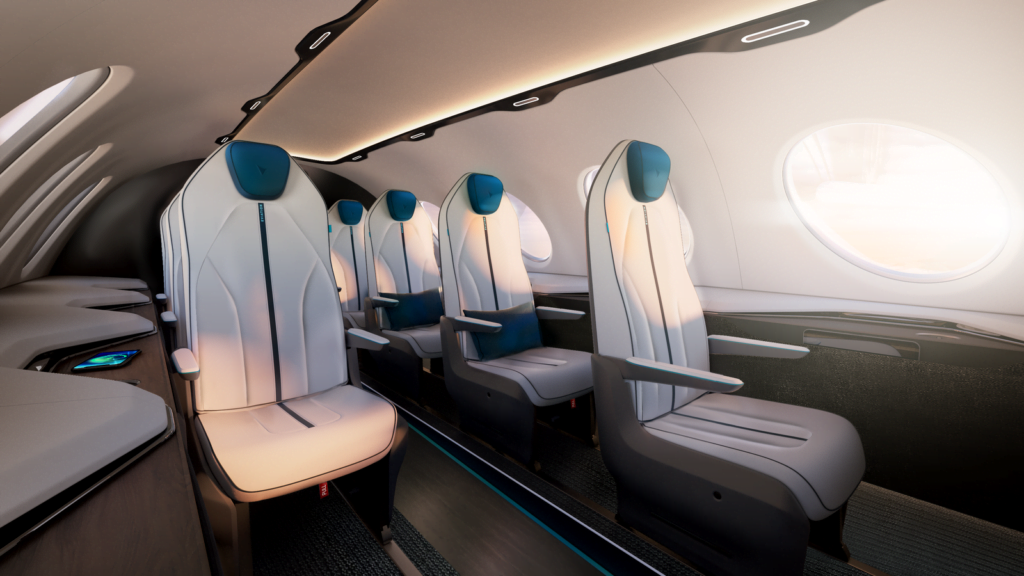 The aircraft's name is a reference to Alice in Wonderland, and the idea of 'going through the looking glass' – emerging in a parallel universe where things are recognizable, but different.
Sign up for our free weekly newsletter
Subscribe
Co-founder Omer Bar-Yohay was listening to the song 'White Rabbit' by Jefferson Airplane while working on the project, and the name stuck.
"We're doing something wonderful that requires a certain focus and degree of imagination," says Davis.
The aircraft industry globally has been working on over 300 electric plane projects in the last six years.
In 2019, a 62-year-old seaplane retrofitted with an electric motor made a successful 15-minute test flight in Vancouver, Canada. It wasn't considered to be the first electric commercial flight because it was a modified fuel plane.
Instead of developing a hybrid airplane or modifying an existing traditional plane, Eviation started from scratch.
It tapped into a specific niche: a commuter-sized aircraft capable of regional travel that can seat a handful of passengers.
The prototype took off from Grant County International Airport, one of the largest airfields in the US that is regularly utilized for commercial and military test lights.
Traditional, jet fuel-powered air travel accounts for around three per cent of worldwide carbon emissions, a figure that is increasing every year.
"According to different sources, including the International Civil Aviation Organization, global emissions from air travel are set to increase up to somewhere between 20 and 50 per cent of by 2050," says Davis.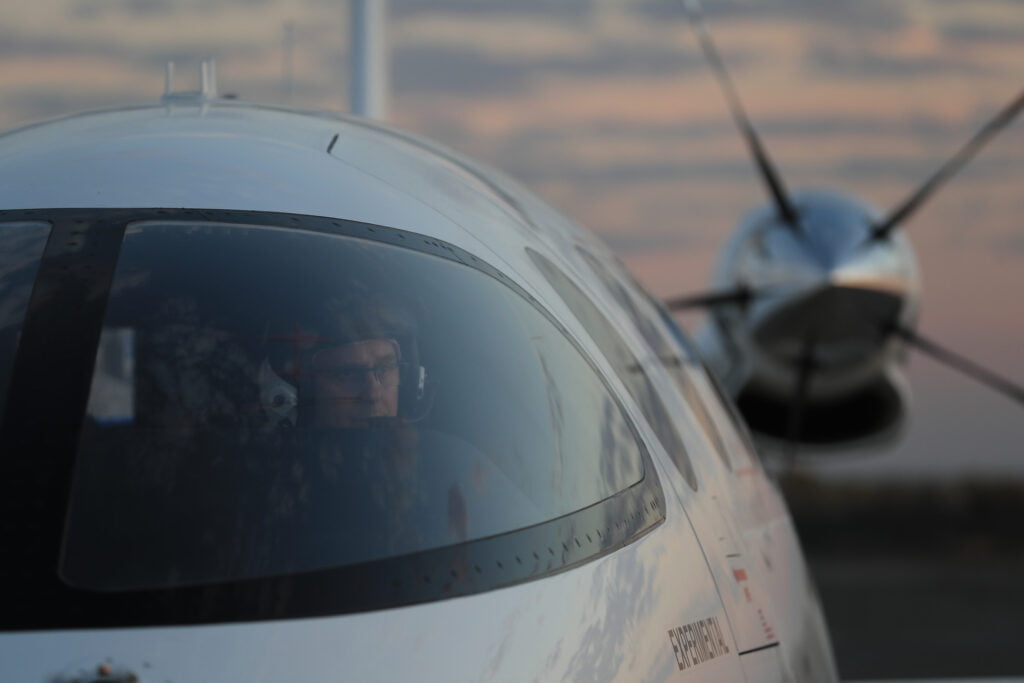 Apart from carbon emissions, the exhaust from aircraft engines release contrails, human-made clouds that have a daily impact on atmospheric temperatures by trapping heat that would otherwise escape into space.
"We can't sustain that, so we have to change the way that the world's air systems operate so that we can continue to travel without destroying the environment," Davis tells NoCamels.
France has banned commercial air travel on any regional route that can be serviced by a high-speed train.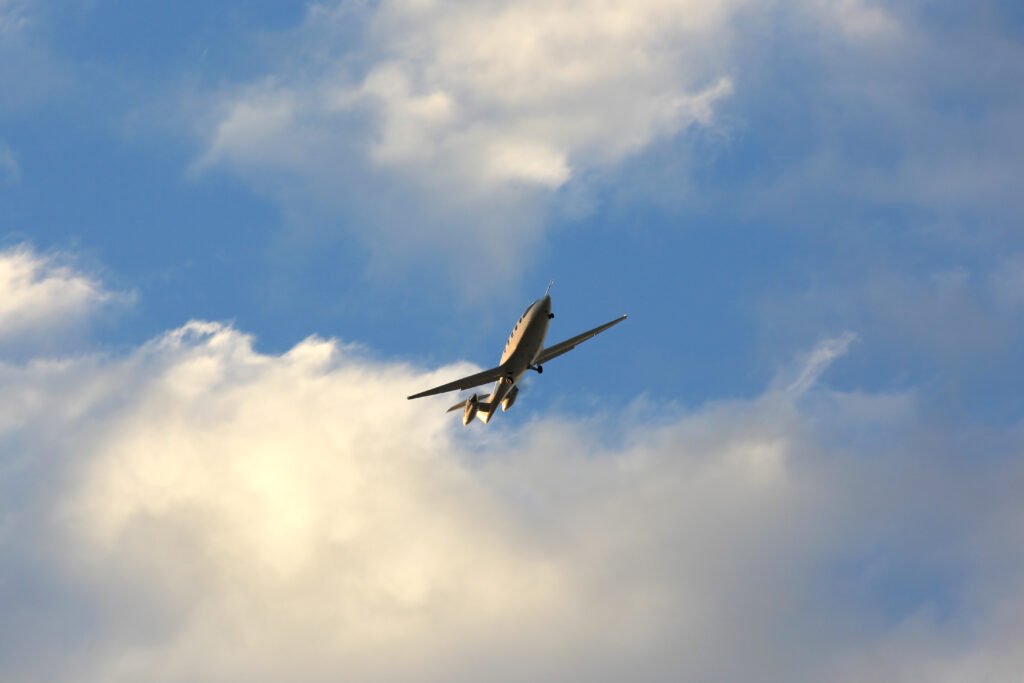 "Alice will of course make that possible again, with it being a zero emissions aircraft that is exempted from these types of bans," he says.
Alice can be configured as a nine-passenger commuter aircraft, a cargo plane or an executive aircraft that will seat six passengers and a galley.
Alice will begin testing for its Federal Aviation Administration certification in 2025, which will give it authorization to be operated in flight. By 2027, Eviation expects the designs of all three aircrafts to be commercially ready.
Related posts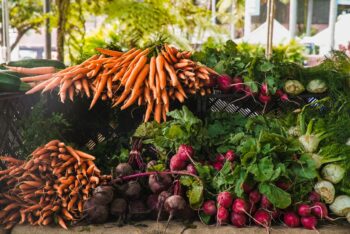 A Cybersecurity Approach To Cutting Food Waste
September 28, 2023