BioBetter, an Israeli startup that uses tobacco plants to stimulate the mass production of cultivated meat, has raised $10 million in Round A funding. 
It grows tobacco plants and manufactures proteins from them, specifically insulin, transferrin, and the growth factor FGF2, compounds that are necessary to make cultivated meat commercially viable.
The proteins needed to multiply meat cells currently cost as much as $500,000 per gram, according to BioBetter. But it says its technology has the potential to bring the cost down to just $1 per gram.
New funding will allow the company to expand to a larger pilot plant within the Tel Hai Industrial Park, in the Upper Galilee Region of Israel. That will increase its tobacco plant-processing capacity and meet the demand of global cell-based meat cultivators.
"This venture will create a significant new source of income for local farmers," said Nisan Zeevi, Director of Jerusalem Venture Partners (JVP), the VC firm that led the funding round, with additional investment from Milk and Honey Investments, LLC, and the Israeli Innovation Authority.
"As cellular agriculture expands, we will dedicate some 500 acres here in the Galilee of tobacco plantations to support the industry. This also helps growers find new purpose in the burgeoning alternative protein scene following a reduction in smoking over the last decade that has left many tobacco fields idle and tobacco farmers suffering financial loss."
Dana Yarden, Co-Founder of BioBetter, said: "As a result of this funding round, we can scale up production in 2023 and expect to go commercial with our tobacco plant-derived, food-grade GF portfolio by 2024."
BioBetter was founded in 2015, and is located in Kiryat Shmona, Northern Israel.
Related posts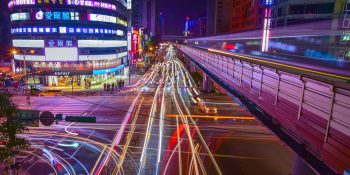 Cyber Startup Chosen To Secure Upcoming Tel Aviv Light Rail Line 
November 29, 2023