Actress Shira Haas is to star as the first Israeli superhero on the big screen in Marvel's new Captain America film.
Haas, 27, best known for her performance in Netflix's Unorthodox, will play Sabra, an agent for Mossad (the Israeli secret service) who has superhuman strengths – and a Star of David on her chest.
She was among the cast members of the new Captain America: New World Order film unveiled last Saturday at D23 Expo, the ultimate Disney fan event in California, USA. The movie will be released in 2024.
Tel Aviv-born Haas initially gained national prominence in Israel for her roles in local film and television. In 2020, she gained international acclaim for her role in the Netflix mini-series Unorthodox, about a Hasidic Jewish woman who flees an arranged marriage in Brooklyn to start a new life abroad.
Her performance was nominated for a Golden Globe Award and a Primetime Emmy Award. She was the first Israeli actress to receive a nomination in the category "outstanding lead actress".
Sabra is the alias of Ruth Bat-Seraph, a mutant whose power enhances all of her body's physical capabilities to superhuman levels, including strength, speed, reflexes, endurance and stamina.
It's the first time an Israeli superhero character will be seen on the big screen, although the Sabra character appeared on TV in 1994, in a brief cameo of a Fantastic Four episode.
Haas's character Sabra first appeared in an Incredible Hulk comic in 1980. She battled the Hulk after she mistakenly thought he was working with terrorists operating in Israel. 
Sabra can also transfer her own life energy to other individuals, enhancing their health and granting them low-level superpowers, weakening her in the process until she decides to withdraw them.
The term 'sabra' – literally a prickly pear – is used to describe Israelis, who have a reputation for being tough on the outside, but delicate and sweet on the inside.
Related posts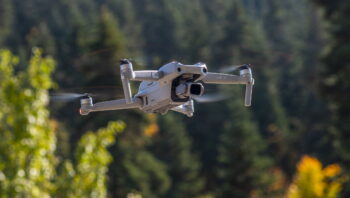 Israeli Startups Create Powerful Drone-Detecting Software
September 28, 2023