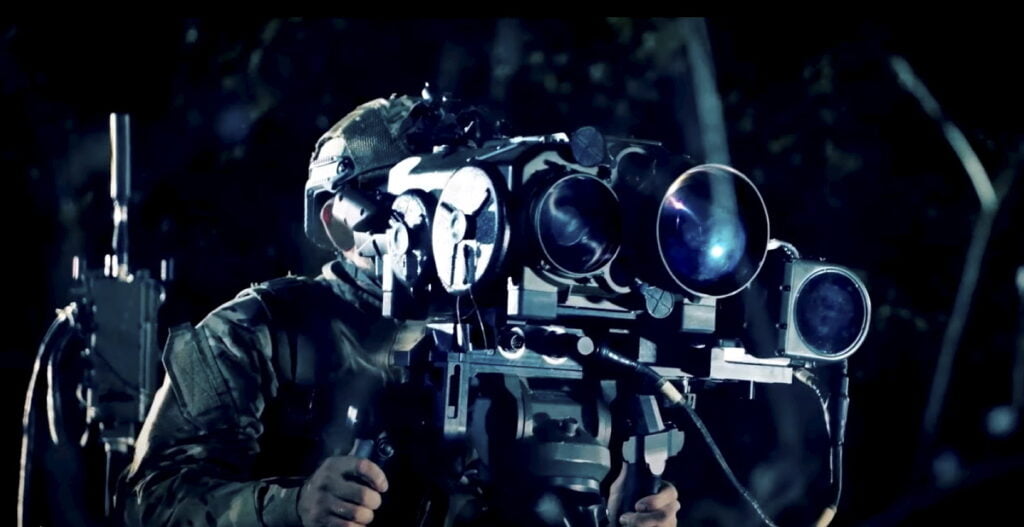 Israeli defense giant Elbit adapts thermal imaging for medical use at Sheba
Night-vision technology used by soldiers on the frontlines is being adapted to help treat hospital patients in Israel.
In the theater of war, thermal imaging picks up temperature differences to see in the dark. It reveals hidden enemies and threats, and provides vital data for tank commanders, fighter pilots, drone operators and more.
In the operating theater it will allow surgeons to see the flow of blood through a patient's heart as never before, providing them with invaluable extra information during the procedure.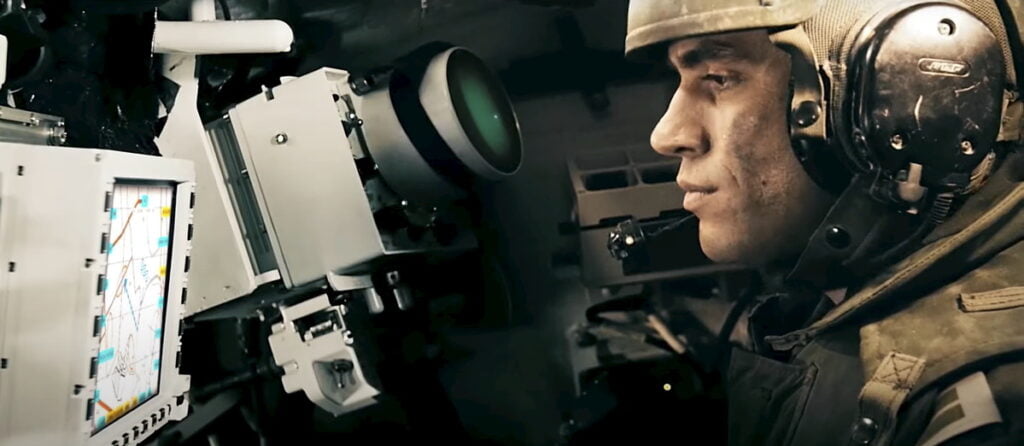 It will also alert nurses to problems with diabetic patients' feet (patients often don't feel pain because of nerve damage) and avoid possible amputations.
And it will raise the alarm if intensive-care patients stop breathing, by constantly monitoring their carbon dioxide output.
Sheba Medical Center, in Tel Hashomer, central Israel, last week signed a landmark agreement with Opgal, a subsidiary of the defense electronics company Elbit Systems, to develop its advanced thermal imaging technologies specifically for medical use.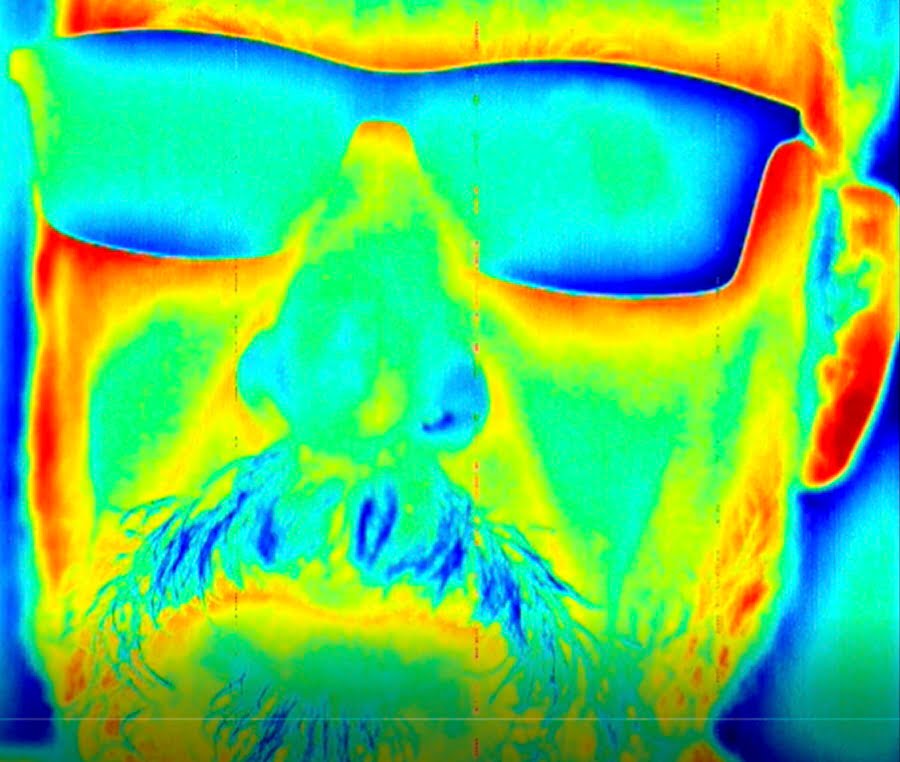 Thermal cameras originally developed for warfare and surveillance will literally allow physicians to see the unseen – going beyond the practical limitations of X-rays, ultrasound, CTI and MRI scans.
They will detect physiological processes based on changes in energy and heat in the body and display these changes on a digital screen.
Medical teams will be able to access previously unavailable new information in real time, to formulate increasingly accurate medical diagnoses.
Dr. Boris Orkin, Director of Surgical Innovations Center at Sheba and a surgeon for 36 years, came up with the idea of adapting military tech for hospital use.
"This is a huge and very expensive project," he tells NoCamels. "Elbit's technology is well established and Sheba is a very prominent hospital.
Sign up for our free weekly newsletter
Subscribe
"We'll be adapting equipment developed by Elbit Systems. I cannot take a camera from a Merkava (IDF battle tank), or a rocket and to bring it to a neo-natal ICU or an operating room. It is more complicated than that, but it's based on the same technology."
He says the cameras will produce super-high resolution images of up to 6GB, which will provide extremely high levels of detail and will also be stored in a database to help doctors in future decision making.
Basic forms of thermal imaging existed 30 years ago, he says. But they were primitive compared with current technology, difficult to use and unfeasibly expensive. Now it is has progressed to the point where it will be, he hopes, practical and cost-effective.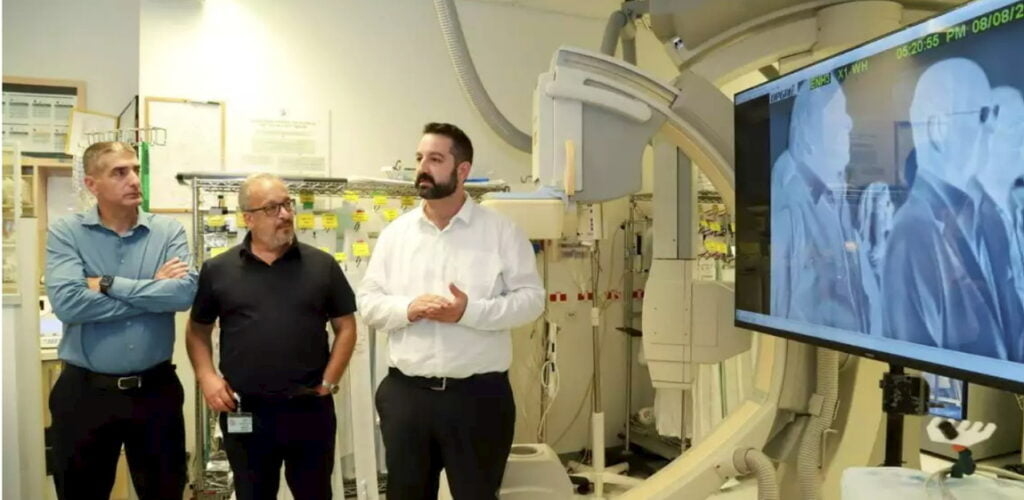 "In open heart surgery we can see the surface of the heart, but the thermal camera allows us to see electromagnetic energy from the tissue and from the organ," says Dr. Orkin. "If I have more data about my patient, I can treat them better."
In time, he says, thermal imaging could even allow for non-invasive cardiac output measurement and observation of metabolic processes in the body.
"Thermal technology, which until now has helped pilots take off and land, and soldiers on the battlefield identify threats and targets, has the potential to help medical teams worldwide to see the invisible and make more accurate diagnoses," said Tsachi Israel, CEO of Opgal.
"We are the leading experts in our respective fields, working together to innovate in order to save lives and prevent suffering for many patients."
Prof. Eyal Zimlichman, Sheba's Chief Innovation and Transformation Officer, said: "The solutions worked on by Elbit and Opgal experts and Sheba doctors are not only significant for Sheba and Israel but will have an international impact.
"These are global solutions to global problems, and we believe there is great potential here to change the face of medicine on an international level."
Related posts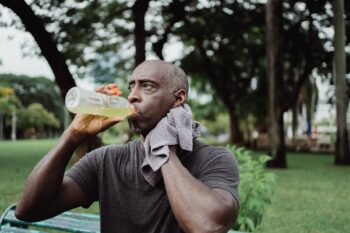 Startup Helping You Get Heart Healthy By Measuring Your Sweat
December 04, 2023