After two years of virtual events, the Israel Mobile Summit returned to Expo Tel Aviv on Wednesday to celebrate Israel's growing mobile innovation scene and showcase some of the latest trends in the mobile, gaming, and adtech space. The summit welcomed 2,000 industry experts including investors, entrepreneurs, app developers, game publishers, and startup exec.
The event spotlighted what has become a massive industry – in Israel and around the world – in the last decade. In 2021 alone, there were over 230 billion mobile app downloads worldwide, according to German consumer data platform Statista. Israel, for its part, is among the world leaders in app development.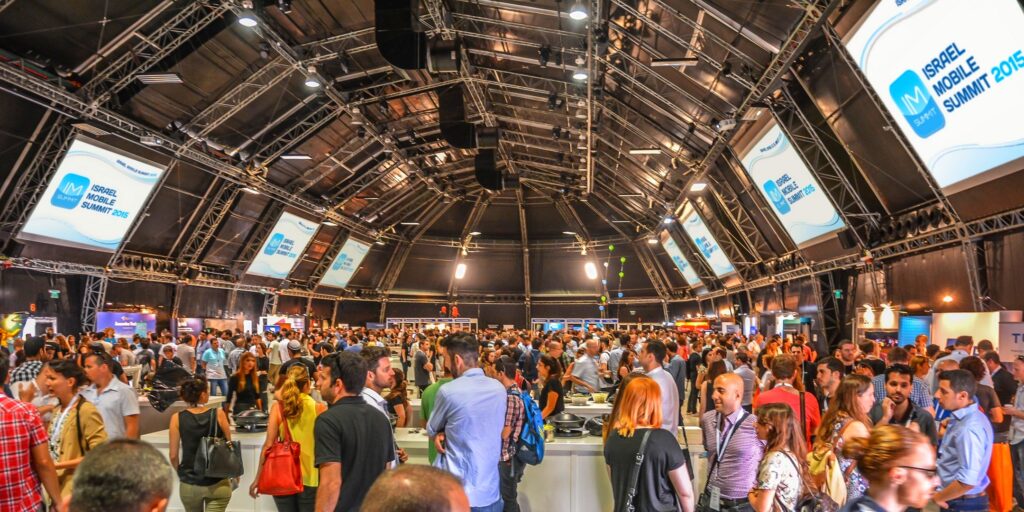 The summit, hosted by TikTok For Business, served as a networking hub for investors and entrepreneurs in the mobile space, as well as a place for mobile app developers and startups to showcase their latest products. The conference featured talks and panels about a range of topics including user acquisition, monetization, mobile gaming, engagement, AI, NFTs, advertising, and influencer marketing. The discussions also featured several Israeli-based companies and publishers like Playtika, CrazyLabs, and Fitness22 as well as international publishers like Snapchat and Wooga.
The annual Israel Mobile Summit is part of Israel Mobile Week, a week filled with mobile events in Tel Aviv. The Israel Mobile Summit, founded by organizer Ofir Leitner and held every June, has been going strong since 2011.
"The field of mobile has developed significantly in Israel in the last two years, and I am glad to see the investment of global companies in the local ecosystem, as well as the senior world of applications," said Leitner in a statement.
Nine early-stage Israeli startups focusing on the mobile app space were invited to the event to showcase their latest products as part of the summit's Startup Arena targeted innovative areas like virtual reality for health, augmented children's stories, electric vehicle (EV charging), and online dating. The summit later hosted a Startup Contest, where the startups pitched their apps and games to industry professionals and potential investors. Winners of the Startup Contest included In3D, a company that specializes in the development of 3D programming (3D) ranging from 3D scanning services to the development of additional realities, simulations and advanced simulators, in 1st place, Zoog, a firm that creates children's stories using augmented reality, in 2nd place, and Parsempo, an AI-powered digital signage and digital out of home (DOOH) platform, in 3rd place.
NoCamels caught up with five of these at the event:
Zoog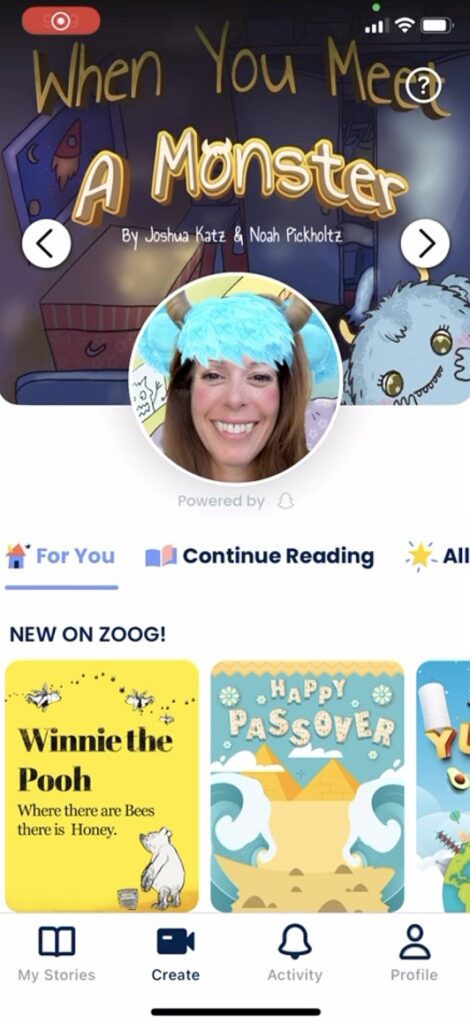 Israeli firm Zoog brings children's books to life. The Tel Aviv-based company has crafted an expressive communications platform for family members to interact with children through personalized storybook videos using augmented reality. Partnering with Snap, the camera company behind Snapchat, Spectacles, and Bitmoji, the company is enabling users to become part of the story through filters, AR masks, and other visual effects.
Founded in 2020, Zoog has grown to include a wide range of stories and messages within its platform including a combination of original content, where the app's creative team craft digital illustrations for animated stories or livened renditions of popular childhood tales, like Winnie The Pooh, and real-world publishers, authors, animators, and agents who can partner with Zoog to bring their books to life.
Zoog Director of Marketing Peleg Shinar tells NoCamels at the conference that Zoog recently partnered with American animation studio Dreamworks to create content for their platform based on the popular kids show Gabby's Dollhouse.
The Zoog app allows family members to film themselves reading the interactive animated stories and themed messages; it then automatically applies filters, effects, and music that match the story for a more engaging experience for children. The filmed readings can be sent through the platform to connect with loved ones, serving as a film children can keep and rewatch again and again.
"It's asynchronous. And the reason for that is because a lot of the time, people that live far away from their loved ones can't quite synchronize. Whether it's school, whether it's a different time zone, kids should always have their bedtime story," Shinar explains.
The company aims to expand to live communications, family plans, games, and original author collaborations in the future, according to Shinar.
XRHealth
Israeli company XRHealth is reinventing telemedicine by offering an at-home clinic that leverages virtual reality (VR) and augmented reality (AR) to provide an immersive therapeutic care experience for the patient through extended reality (XR) technology, the company's Clinical Operations Manager Omer Weissberger, tells NoCamels on the sidelines of the Israel Mobile Summit.
The company offers virtual treatment rooms in the metaverse with game-based therapy treatments. Their range of physical and occupational therapists employ the FDA-approved services to offer treatment to patients in a virtual setting. Patients, upon choosing a therapist and receiving a virtual reality headset preloaded with XRHealth therapeutic apps, can partner with XRHealth professionals from the comfort of their own homes.
XRHealth's technology has become more relevant in recent years, though the company was founded in 2016 — years before the start of the COVID-19 pandemic. The pandemic has given patients an increased desire to stay home, turning to telemedicine platforms to receive quality care.
"The efficiency of going to a clinic or doing a treatment at home in a lot of medical cases, is the same. So why would I go to a clinic if I can get the same thing at my house?" asks Weissberger, "I can do everything in my house without…going half an hour and staying in my car in traffic."
In March, XRHealth raised $10 million to expand its virtual healthcare treatment. While the company is more established than some of the other companies in the Startup Arena, it came to the Israel Mobile Summit to expand its reach.
Sign up for our free weekly newsletter
Subscribe
SimpliFly
Over 18 percent of the population experiences a moderate to severe fear of flying, SimpliFly CEO Alon Pereg tells NoCamels. Thus, Israeli-based SimpliFly is helping passengers overcome this widespread aviophobia through its innovative global app that provides on-demand assistance and information from pilots.
Founded in 2020 by Pereg, a pilot with ten years of experience comforting people through their fear of flying and 40 years of overall aviation experience, the SimpliFly app is specifically designed for anxious flyers. The company aims to give passengers peace of mind, both before and during their flight experience. The app includes a full informational video course, an audio podcast, downloadable flying information, live chats with airline pilots, and (in the near future) a real-time flight map.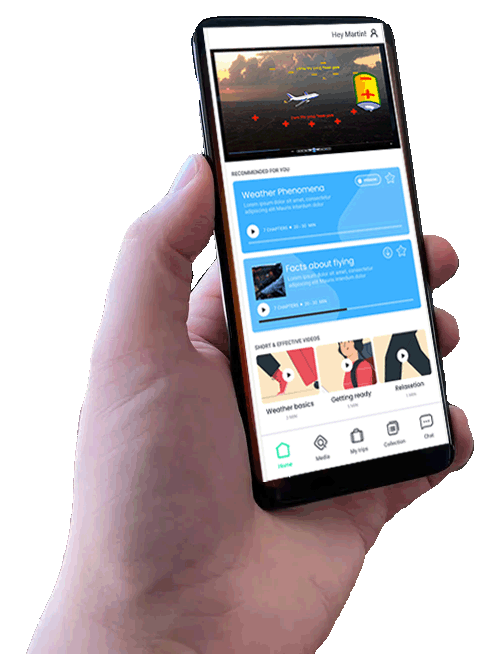 Nervous passengers who are worried about their upcoming flight can ask a pilot for advice or updates on the situation. They can also open chats with experts or support personnel who are part of the platform. "First of all, they feel that somebody sees them. And then we can tell them, 'Okay, we see that the weather is going to be such and such, etcetera. And give them a call and say, This is Leo, He's based in Kazakhstan, and he is helping a passenger somewhere in the world. With flight tomorrow from this is Washington to Mexico, and they can they can discuss it, they can talk and get the information," Pereg explains.
The company is also partnering with airlines to provide content and updates for their passengers. The ultimate goal is to make their platform readily available for passengers who fly certain airlines.
CR8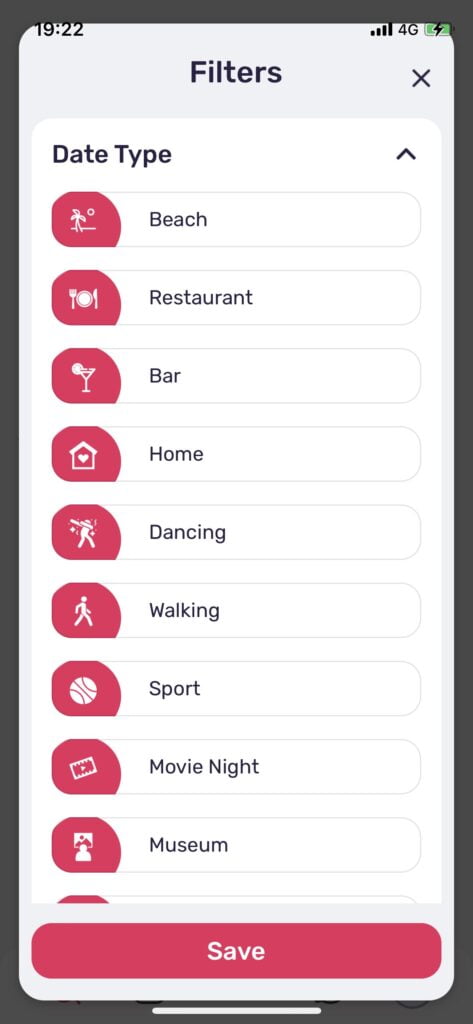 Israeli-based CR8 is poised to be a game-changer in the dating app space, offering users a new way to match with prospective partners through date availability.
The dating app – designed for "people who know what they want" – allows users to set their partner preferences and also, their dream date encounters. Users can propose dates to prospective matches, selecting a date activity, time, and location. Ultimately, the app pairs people who share the same interests and availability.
CR8 brings the practices of old-fashioned dating – in which date plans preceded conversation – to the digital dating scene.
"We are innovative based on availability. In all the other apps, you choose based on looks and based on the filters you have. You still have filters, you still have looks. But now you know that people are free at the exact time you are so you'll have more incentive to go on this date and actually meet," the company's CEO and Co-Founder Ana Gelfman tells NoCamels.
While users craft dates, the app ensures their privacy. cr8 participants match based on similar interests and traits and then take to private chats to finalize date details and exchange personal information. The app also offers unique novelty filters to enhance the dating search experience, allowing users to screen for habits, quirks, and physical attributes.
CR8 is also unique in its user base, as it is an exclusive invite-only dating club. Users, upon being 'quality-checked' and selected off of a waiting list, can then invite three friends to join the dating pool.
The app officially launched on Wednesday, the day of the Israel Mobile Summit, and aims to grow its user base and app success.
OviO
OviO, an Israeli mobile gaming currency gaming platform, is working to change the way users engage with digital currency.
The company prides itself in being the first gaming platform of its kind, Tomer Zeevi, VP Product at OviO tells NoCamels at the Israel Mobile Summit. Their work will lay the foundation for a new mobile gaming ecosystem – one in which gamers can own and profit from their digital assets across a wide range of mobile games.
Founded in 2021, the company aims to design a universal digital currency for gamers that is able to be transferred between games partnering with the OviO platform. Their mobile innovation brings a new type of purchasing to the gaming scene, allowing users to easily transfer gaming currency, redeem unused game coins, and utilize their spending across partner apps.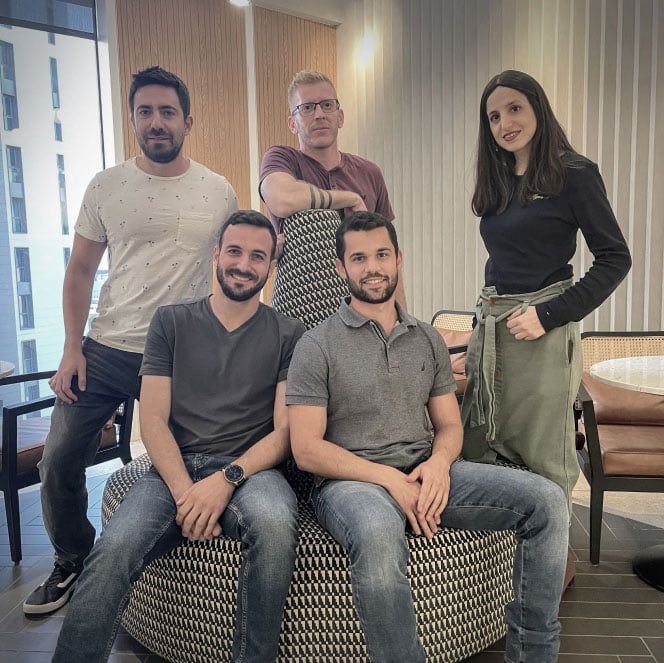 OviO's innovative product is one that is needed in what has been a traditionally closed gaming economy. For years, digital currencies have been game-specific and not transferable between gaming platforms.
"It's a closed economy. The money flow is a one way street, and you buy the specific game's currency with your money. The money is stuck. What we do is we allow users to get their hard-earned internal currency on external platforms and use it anywhere they want," Zeevi says.
OviO is working to expand its list of partner games. In growing their connections with mobile gaming apps, the company will continue to allow users a more connected, cost-effective means of gaming and provide gaming platforms with a way to more easily secure user currency engagement.
Related posts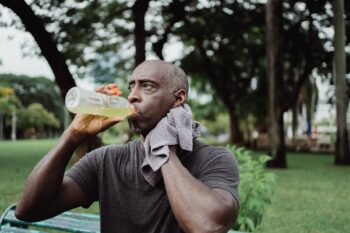 Startup Helping You Get Heart Healthy By Measuring Your Sweat
December 04, 2023