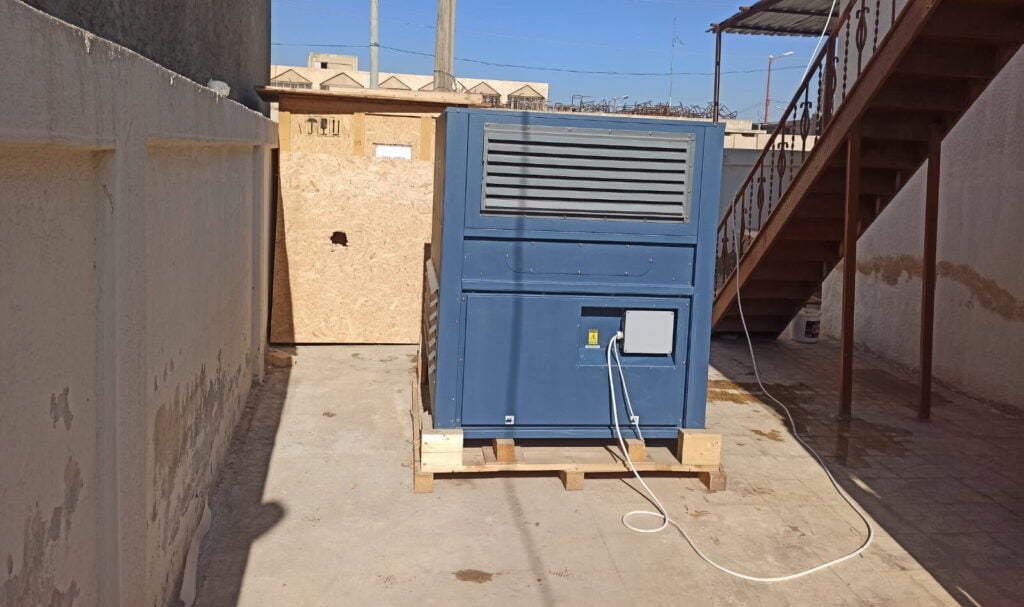 Watergen, the innovative Israeli water tech company, has provided one of its water-from-air generators to a medical facility in the Syrian city of Raqqa.
The delivery was made possible through a partnership with the Multifaith Alliance For Syrian Refugees (MFA), a humanitarian aid organization that delivers items to Syrians in need with the help of faith-based and secular partners.
To harness the collective power of faith-based and secular partners to build on the strength and resilience of the Syrian people, help them restore their lives, and plant the seeds for a more stable region.
More than 10 years of conflict in Syria has resulted in widespread destruction of water facilities across the country. Lack of access to safe drinking water is affecting millions of people across Syria, which now has up to 40 percent less drinking water than a decade ago, according to the International Committee of the Red Cross
Founded in 2009, Watergen develops and manufactures a number of water generators including the Gen-M, the Gen-L model, a large atmospheric water generator that can produce up to 5,000 liters (1,320 gallons) of clean water per day, and the Gen-M Emergency Response Vehicle (ERV), which transports Watergen units in emergency situations and natural disasters. In 2020, Watergen also rolled out the "Genny," an at-home water generator capable of producing between 25-30 liters (6.6-7.9 gallons) of water per day as well as the Solar Genny, a generator powered by solar panels.
The company is headed by Michael Mirilashvili, a Russian-Israeli billionaire who is the current CEO and president of Watergen.
"We are proud to participate in this life-saving initiative to improve the safety, health, and welfare of the region," said Mirilashvili, "In doing so, we continue to fulfill Watergen's mission to guarantee clean drinking water to all who need it, something we believe is a basic human right. Scarcity crisis is one of the most dangerous global challenges and Watergen in here to confront it and ensure that every human has access to clear drinking water no matter where he lives. Throughout history, conflicts have often been centered around controlling water sources. Today we are doing the opposite: building peace and a common future around a groundbreaking Israeli technology".
"The Watergen generator, powered by solar energy, converts droplets of moisture from the air into clean drinking water," said MFA's Executive Director, Shafi Martini. "The first unit, installed last month in a local medical facility, has been providing fresh drinking water to 500 internally displaced people per day. A second Watergen generator will soon be installed in another area medical facility, and MFA plans to set up additional units in hospitals and schools throughout northern Syria".
Watergen made headlines last year when it provided its water generators to the children hospitals in the Gaza Strip. According to the United Nations Trade and Development Commission, 95% of Gaza's ground water supply is unfit for consumption, and if urgent measures are not taken soon enough it risks being left with no drinking water at all. Gaza suffers from water shortage, in general, and drinking water shortage, in particular.
Related posts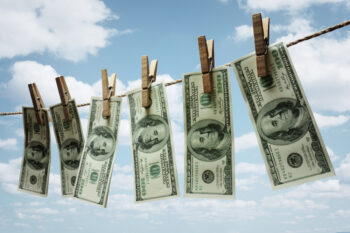 AI Money Laundering Watchdog That 'Senses' A Financial Crime 
September 24, 2023