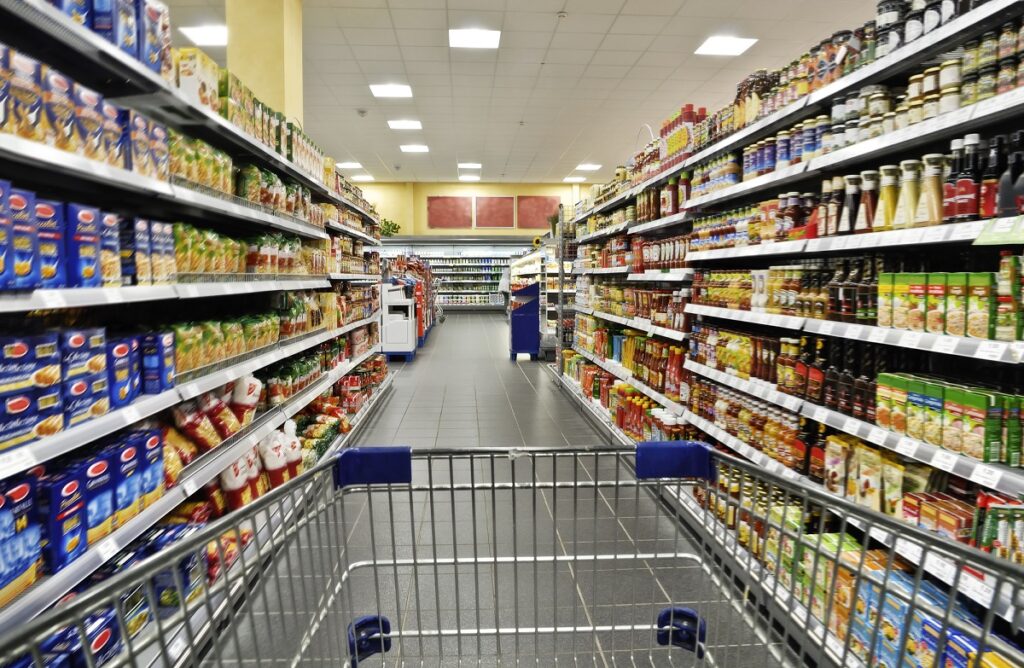 Have you ever left a store because finding the right product had become too time-consuming? You're not alone. Seventy-five percent of millennial shoppers have reported leaving without purchasing an item and instead chose to buy that item online, according to the 12th annual Global Shopper Survey from American mobile computing company Zebra Technologies. Fifty-three percent of Gen X shoppers reported doing the same.
In-house research conducted by Israeli startup Oriient has also reported that one in three people end up not buying at least one item because they can't find it quickly enough. According to Oriient CEO and Co-Founder Mickey Balter, retailers are now realizing this and looking to implement solutions to locate items fast with the potential to alleviate this issue and see an immediate effect on revenue numbers.
Oriient has developed an indoor positioning system that provides accurate and easy-to-deploy navigation inside buildings with a smartphone, and no hardware, cameras, or installation needed. More specifically, the company has taken on a retail focus — helping customers navigate "large format" stores (10,000 square meters!) and supermarkets
"Quite simply, the system today is not just about understanding where people are. Because of our retail focus, it's also about where products are," Balter says, before describing how Oriient's tech works in an app.
There's a shopper and they have their shopping list, he says. The shopper has a search tool as part of an app that can help them search for a product and add it to the list. The system then guides the shopper with the most efficient route through the store or the supermarket "down to the shelf," Balter explains. "It can guide you directly to the shelf of a product you are looking for. This is where the one-meter accuracy really comes into play."
The technology can be integrated into a third-party application, like the app for a multinational retailer like Walmart or a home improvement retailer like Home Depot.
The company is at the Series A stage after raising $11 million $11 million and Balter tells NoCamels it already has some large format stores as customers, although it would not disclose the names.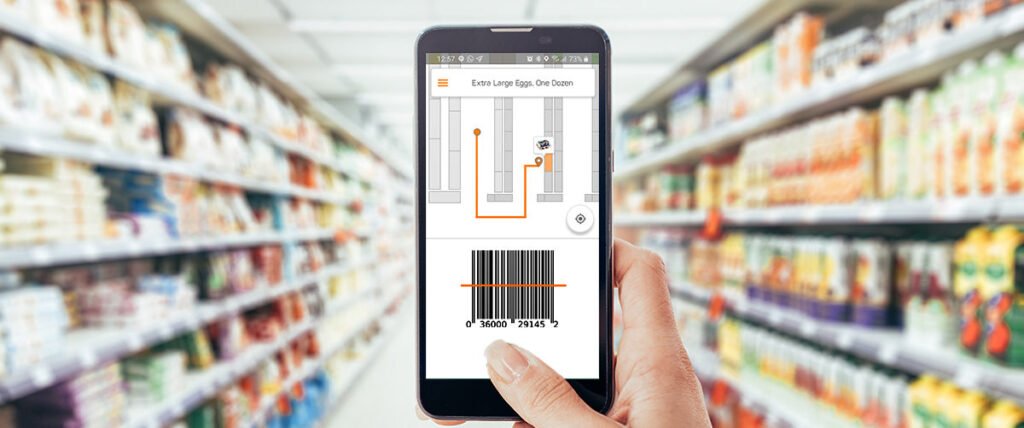 One partnership that Oriient has disclosed to the public is its cooperation with Instacart, the US company that operates a grocery delivery and pick-up service in the US and Canada. The company, which offers its services via a website and mobile app, allows customers to order groceries from participating retailers with the shopping done by a personal shopper.
In March, Instacart announced that it has added Oriient's in-store navigation solution to their mobile app and that it's now available in hundreds of stores, with more coming soon. The company told Tech Crunch the solution gives shoppers an interactive map of the grocery store where they are shopping and the map includes precise locations of items to help shoppers find items more easily. It also said the company was piloting the new feature with 15 of its retail partners at more than 80 store locations across 17 states in the USA and the province of Ontario in Canada.
"This is only the beginning," Instacart said in its official announcement. It noted that it plans to add more retail partners and locations in the future.
Sign up for our free weekly newsletter
Subscribe
The Waze of indoor navigation?
The concept behind Oriient is beyond just in-store navigation, Balter tells NoCamels. Oriient is an indoor GPS that offers navigation and location services, he explains. What makes it unique is that "we basically achieved what is considered the holy grail for indoor positioning in the sense that it's highly accurate, within one meter or three feet, while being a software-only solution that doesn't require any hardware installation in the building whatsoever," he says.
Oriient, a Tel Aviv-based company founded in 2016, took a good four years to fine-tune its technology to establish a platform that can work without hardware, beacons, or Wi-Fi to locate its user inside a store, office, etc or indoor location.
"We play in a niche that we basically created, and only became possible in 2016. By leveraging Earth's magnetic field and the sensors in the smartphone, we're able to combine the best of both worlds [without Wi-Fi or hardware.] So we're able to provide a very accurate solution that we feed accuracy, plus make it highly scalable because it's a software-only solution. You basically don't need to install a single piece of hardware in the store. So this creates a new niche. And this is basically what the market needs because that's what GPS provides — an accurate and scalable solution. within that niche," Balter says.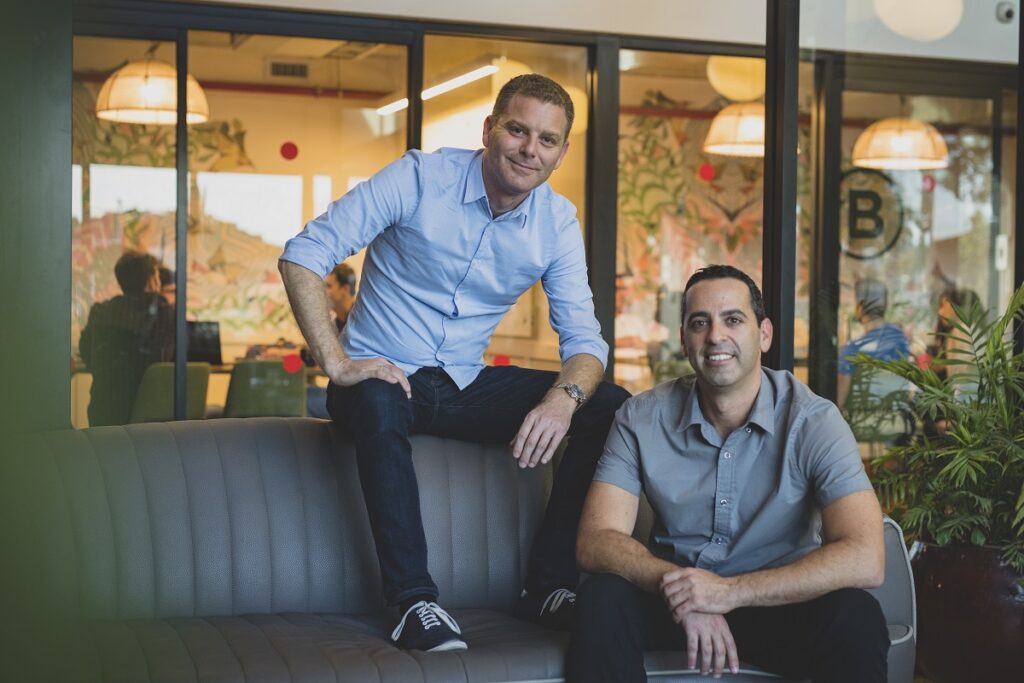 Behind the scenes, there's "a lot of machine learning going on" related to how to process the magnetic field, and how to process the phone and sensor data, Balter says. "It's like Shazam for magnetic fields," he explains, referring to the application that can identify music, movies, advertising and tv shows based on a short played sample and the device's microphone. "The phenomena is that every building has a unque magnetic landscape created by the building. Before the metal content of the structures, there are slight distortions introduced into the Earth's magnetic field. And this create a relatively unique, relatively stable magnetic landscpae. Smartphones are now accurate enough to pick up these very small distortions where we basically leverage the compass in your phone."
"So as you walk around the building, we basically process what your phone senses, analyze it with the magnetic landscape of the building and we can determine where you are in the building with three of accuracy," he explains.
And Oriient is the "only solution currently" that's truly a pure play company with zero hardware., Balter adds. A pure play company focuses only on a particular product or activity. "We only use what's already in the phone without adding anything. And we use Earth's magnetic field as is. This gives us the benefit of being cross-platform and working the same way in both Android and iOS devices," Balter explains.
For Oriient, the next five years means "illuminating all buildings in the world with our indoor GPS and basically making it availabe for any app that requires indoor location services," Balter says.
"We have a broader vision on on on our on the horizon of basically becoming indoor GPS of all the buildings in the world, not just retail locations. We started in retail. But the technology can be applied further. And that's where we're going with this," he adds.
Related posts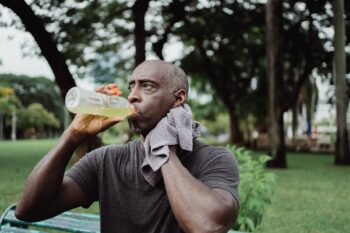 Startup Helping You Get Heart Healthy By Measuring Your Sweat
December 04, 2023