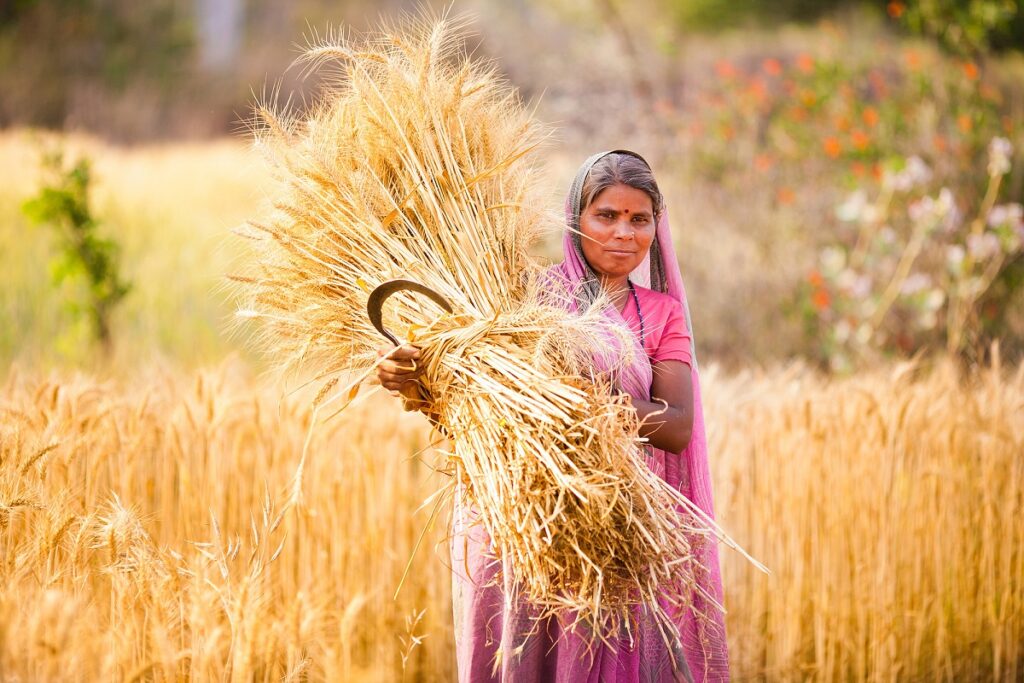 Israel and India are marking 30 years of bilateral ties. The two countries first established official diplomatic ties in 1992, a move seen as heralding a new era in India-Israel relations. Since then, the two countries have deepened political, cultural, and business ties, but they have also made notable efforts to pursue joint innovation projects. Israel and India signed their first bilateral agreement in the field of innovation in 1996.
Israeli Prime Minister Naftali Bennett was set to pay an official visit to India on April 2nd at the invitation of Israeli Prime Minister Narendra Modi to commemorate 30 years of relations and discuss new goals for cooperation but had to postpone after contracting COVID-19. Israeli Defense Minister Benny Gantz also had to postpone his trip to the country due to the volatile security situation in Israel after deadly terror attacks claimed the lives of Israeli citizens.
The trip was aimed at expanding the cooperation between the two countries in the area of innovation and technology, security and cyber and agriculture, and climate change.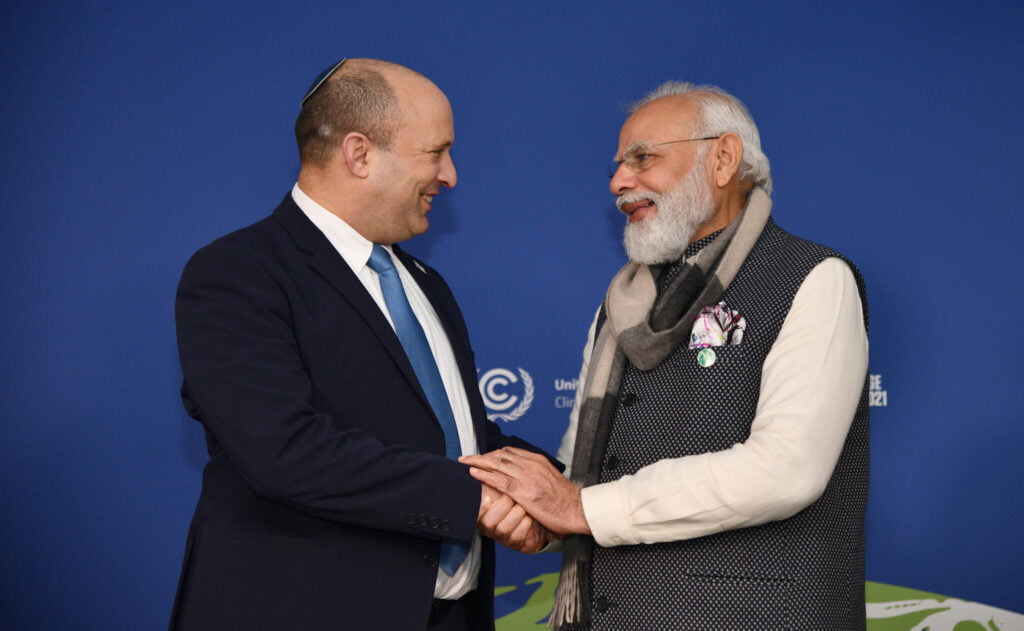 "Was happy to speak with PM @naftalibennett and to know that he is recovering well. We discussed recent global events, and also reviewed India-Israel cooperation in various areas. I look forward to welcoming him in India very soon to continue our discussions," Modi tweeted on Monday.
"It was great speaking with you, too, my friend, @NarendraModi. I look forward to seeing you soon," Bennett responded. The two first met during the UN climate conference in Glasgow in November.
Meanwhile, the India-Israel Industrial R&D and Technological Innovation Fund (I4F) continues to expand on diverse technological cooperation between the two countries. Former Israeli Prime Minister Benjamin Netanyahu and Indian Prime Minister Modi signed an agreement to create the fund in July 2017 during the Indian PM's first trip to Israel. The fund, launched in 2018, leverages the technological strengths of both nations. It is run by the Israel Innovation Authority and the parallel executive agency under the auspices of the Indian Ministry of Science and Technology.
Sarah Rozenberg, head of I4F, says that the two governments decided in 2000 to allocate $40 million to a fund that would support joint R&D projects between Israeli and Indian companies for five years starting in 2018. That meant $20 million from each side.
"The idea was to support joint R&D, collaboration, and general collaboration and innovation between Indian companies and Israeli companies," she says.
She tells NoCamels that the Israel Innovation Authority and the Indian Department of Science & Technology (DST) have already agreed to renew the agreement for another five years from 2023 to 2027.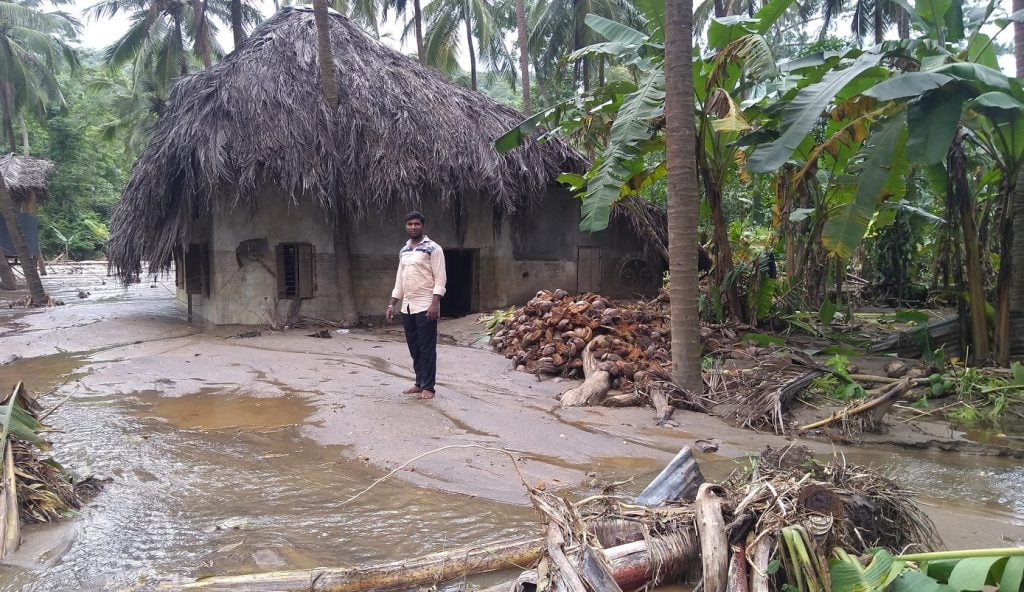 "We discussed the matter and agreed with the Indian side that we will continue and renew the fund with another $40 million," she says, "We are closing the first phase at the end of 2022 and starting a new phase in 2023," Rozenberg says.
Every year, the fund issues a call to proposals for potential joint R&D projects between the countries in the fields of agriculture, energy, healthcare, information and communication technologies (ICT), and water. The next call for proposals is in August.
As the fund renews for the next five years, its board has decided to widen its scope beyond joint collaborations.
Sign up for our free weekly newsletter
Subscribe
"So far we were able to only support joint R&D projects. It's only projects where both companies work together to develop a new technology or product. It's a very narrow window in the development of technology from basic research to commercialization because [both companies need to be connected in order to complete the proposal.] We wanted to be able to reach out to more companies and provide more opportunities to both sides, " says Rozenberg.
The funds for these new tracks have not been defined yet, but "it could be as much as $5 million per project," Rozenberg says, noting the projects would be "more massive, more disruptive, and also involve academia." Currently, projects in the joint R&D track receive about $2.5 million.
Feasibility, pilot, and strategic tracks will be added to the fund's call for proposals this summer. Proposals for the feasibility track should highlight a short project for both companies that will test an idea or evaluate the feasibility of joint research that they would do together.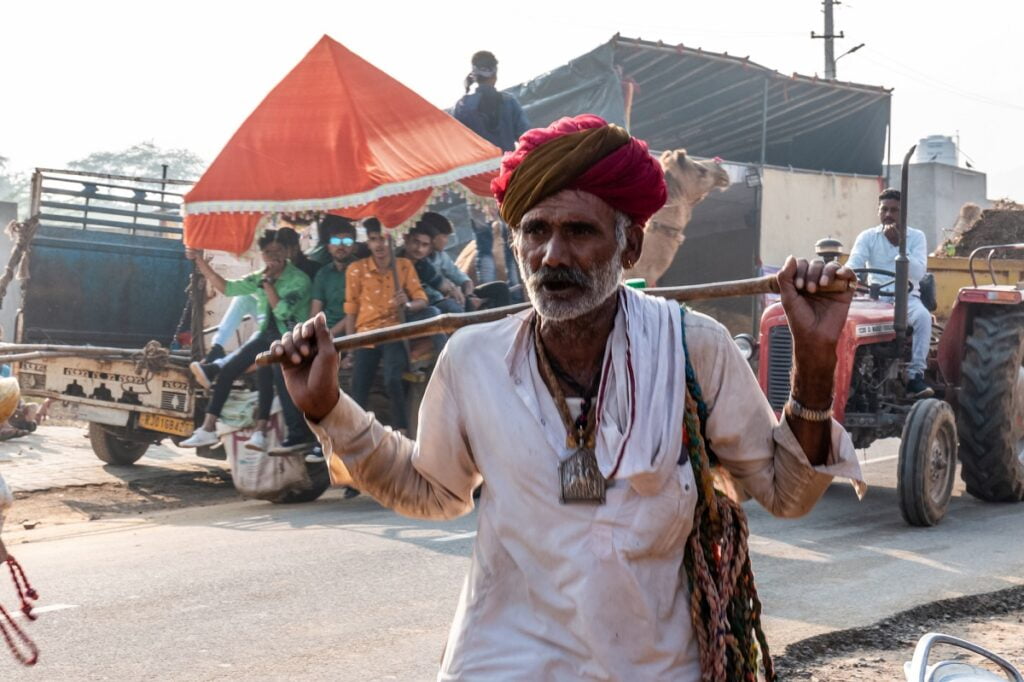 According to Rozenberg, there is a strong demand on the Israeli side for a pilot track. "We're adding pilots where both companies would be able to come together to test technologies that have already been developed but are not yet in the market.
"There are a lot of Israeli companies working in the field of agriculture, water, healthcare, that already have a technology and want to test it in real field conditions in India. As of now, we don't have a way to support them, because the only way we can support them is if they would apply for a joint R&D project, which is for those who don't have the technology yet. It's basically asking them to collaborate with an Indian company to develop a new product together. In many cases, they have already developed the technology on the Israeli side and all they want to do is to test it in India," Rozenberg explains.
There will also be a strategic track, which Rozenberg says is "more of a bottom-up approach, where basically we are accepting applications for all kinds of sectors, except defense." The companies that submit applications will have to focus on a specific sector. The fund has already decided that the first call for proposals next year in this track will focus on climate innovation, to accelerate the development and scale-up of breakthrough climate change technologies.
"We are inviting Israeli companies, Indian companies, Indian academia, and Israeli academia, to work together to develop disruptive technologies in the defined sector. And these will be larger, long-term projects up to three or four years, whereas R&D is only two years," she says.
Earlier this year, the countries approved a joint R&D project called "NoMoreMos", a mosquito control biological solution that targets mosquito larva to decrease the mosquito resistance to insecticides. The project was established by Forrest Innovations, an Israeli startup founded in 2013 to eliminate mosquito-borne diseases such as dengue and Zika collaborated with Ross Lifesciences, an Indian company that specializes in the development and evaluation of products utilized in pest management and household insecticides.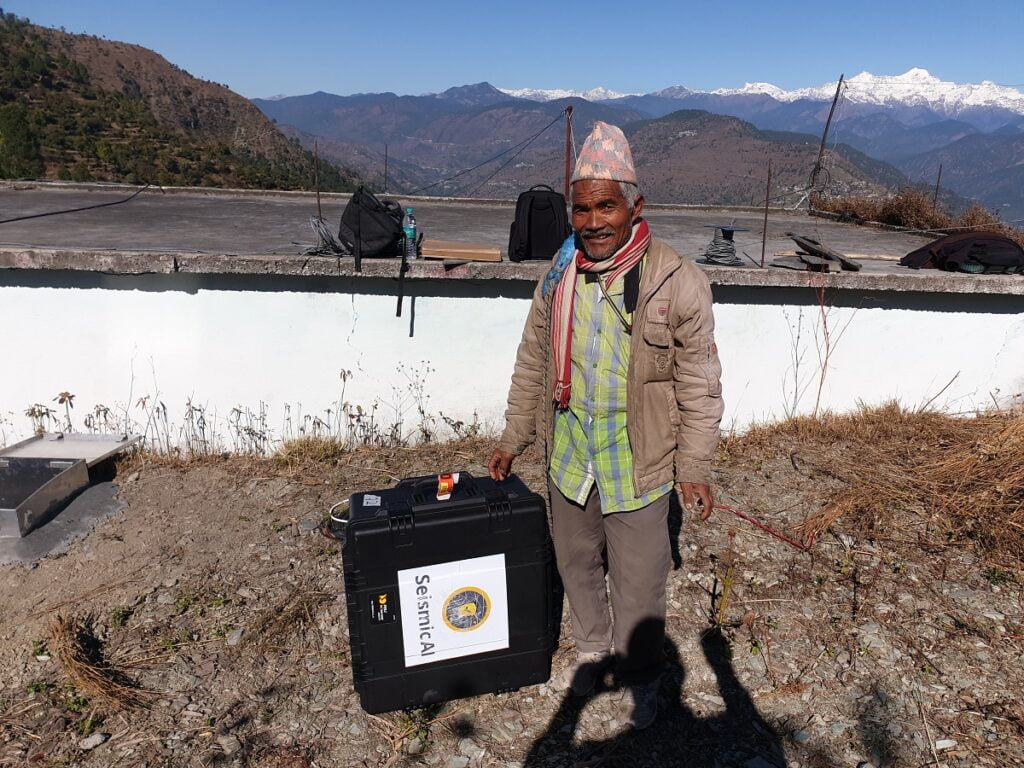 In another joint collaboration, Israeli startup Seismic AI, an Israeli startup that developed an advanced earthquake early warning solution conducted by Tel Aviv University, teamed up with India's Seismic Hazard and Risk Investigations, a spin-off of The Indian Institute of Technology (IIT) Roorkee specializing in the manufacturing of advanced Earthquake Early Warning Systems. The two received $600,000 for their AI-based comprehensive early warning system for the Himalayan region, one of the most seismically active belts of the world.
In 2018, one of the first recipients of a grant for a joint R&D project under the I4F was Agrosolar Irrigation Systems Ltd. from Israel which joined Vyoda Private Ltd. from India to create solar energy-based water pump systems for irrigation that are cost-effective, efficient and suitable for any type of well, to increase electricity production and lower maintenance costs. The companies received $1.1 million for the project.
India is now the 6th largest economy in the world and among the fastest-growing countries. It has also emerged as the third-largest startup ecosystem in the world producing 44 unicorns in 2021, with a total valuation of close $100 billion. India is also a go-to partner for Israeli innovators and entrepreneurs.
Related posts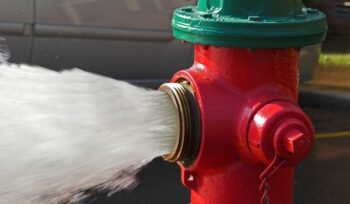 Israeli AI Platform Spots Leaks, Saves Water Worldwide
December 05, 2023