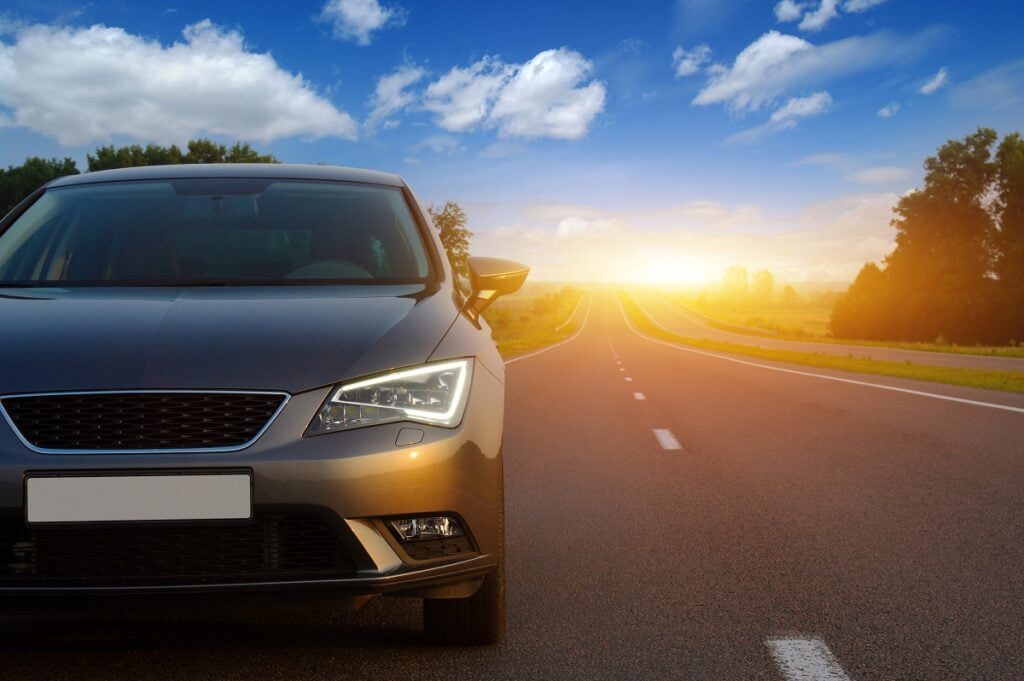 If someone told you the world's greatest air conditioner was the sun, would you believe it? What if that "air conditioner" could cool objects using sunlight?
SolCold is an Israeli-developed technology that, when applied to a surface through paint or film, can be activated to cool cars, buildings, food containers, clothing, and planes, with radiation from the sun.
The company's tech is so "cool," in fact, it has already nabbed 15 cooperation agreements with well-known global and Israeli companies to run pilots in order to test the innovative material. One of those agreements, with German auto giant Volkswagen, was announced on Tuesday with Konnect, the Volkswagen Group's innovation hub in Tel Aviv.
Through the agreement, SolCold and Volkswagen will expand on the work they've already done together to test vehicles with SolCold's material and showcase the technology's potential on a future concept car.
Founded in 2016 by Yaron Shenhav, current CEO, and Hebrew University of Jerusalem nanoscience professor Guy Ron of the Racah Institute of Physics, SolCold has been a complete product since the summer of 2021, with new additions in recent years that include new cooling mechanisms using infrared light and new filtration, Shenhav tells NoCamels.
The cooling effect is created when natural sunlight generates a reaction in SolCold's cooling material converting the heat accumulated in the object into radiation and releasing it in a process called anti-Stokes fluorescence, a technology developed by SoCold.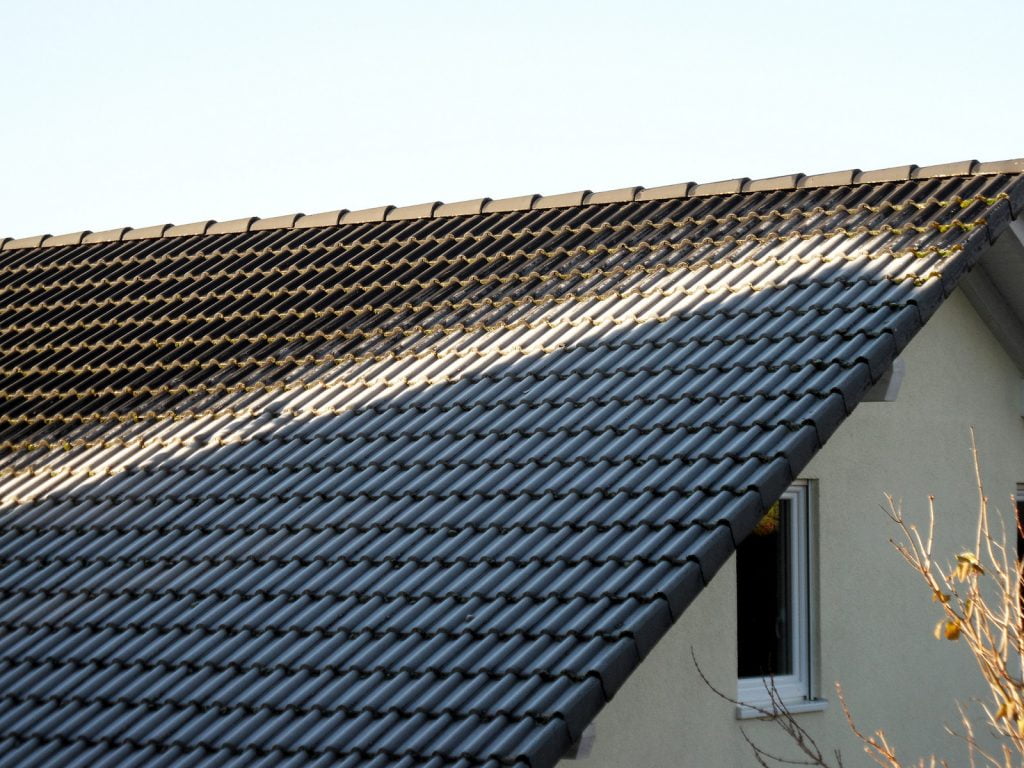 Shenhav tells NoCamels that the company's high-tech coating comes in a liquid and in a film form. "This was and still is the goal. Currently, we can only provide it in film form. One of the goals of the R&D [department] is to develop it as a paint. But it will take two to three years, I assume," he says.
SolCold's collaboration with Volkswagen began back in 2019, though it wasn't recognized in an official agreement unit now.
"Volkswagen had their scouting branch in Israel [since 2018] and they have been following us since the beginning," Shenhav explains, "When we had the first product up and functioning, the second thing we did was build a demo center, where we took objects to cool them down. One of the objects was a car and we cooled it down by 11 to 14 °C (52-57 °F). Once Volkwagen heard about it and realized we were at that level, they came to SolCold and said remove your old car and take one of ours — whatever you are developing right now, please test it on one of ours. And we did."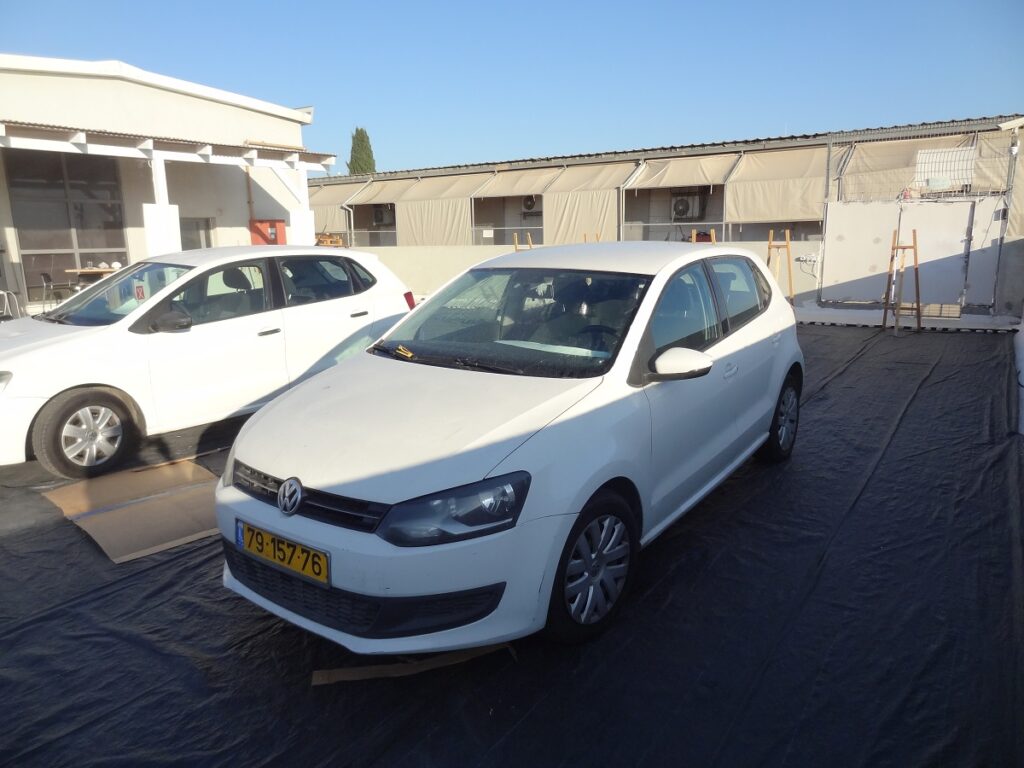 SolCold had already been testing its technology with Volkswagen vehicles at the startup's open-air demo center in Ness Tziona since 2019, he adds. In November 2021, Volkswagen management came to Israel to visit a number of companies, went to SolCold's demo center "and the next we knew they wanted us to create a concept car that is going to enter the automotive industry," Shenhav says.
In a statement, SolCold and Konnect said they successfully conducted a first proof-of-concept of the cooling technology, where Volkswagen researchers coated a test vehicle with SolCold's material and exposed it to the Israeli sun. The new cooperation agreement expands their collaboration working together to showcase the technology's potential on a future study concept car.
Sign up for our free weekly newsletter
Subscribe
According to Shenhav, Volkwagen is testing SolCold technology on Volkwagen's modern California camper van. "They are actually making this new California camper van and putting different types of tech in it, which they really want to push inside Volkswagen vehicles in the next couple of years. This van is going to be presented with SolCold on its rooftop," he says.
Shenhav describes SolCold's tech for the car's roof as wide with "grayish tips." In the future, "we will be able to make in different kinds of colors," he adds.
Keeping cool
SolCold's film is made up of four layers. Shenhav explains in a phone interview that "the basic concept is to have a cooling engine in the middle, and then the prevention of heat covering. So the prevention of heat is what they refer to as the filter is basically trying to reflect as much as we can from the frequencies we don't use. The reflection starts from the UV to all the way to the infrared light with a gap in the middle of the frequencies that we need to use and in this way, we can achieve 99 percent reflection."
"This is very, very significant. That means that we're almost completely eliminating the heating from being absorbed, the sunlight from being absorbed, and now allowing the cooling engine to allow the temperature to drop below the temperature of the shade," he adds.
The result is a 60 percent reduction in energy consumption, which could alleviate pressure on energy grids.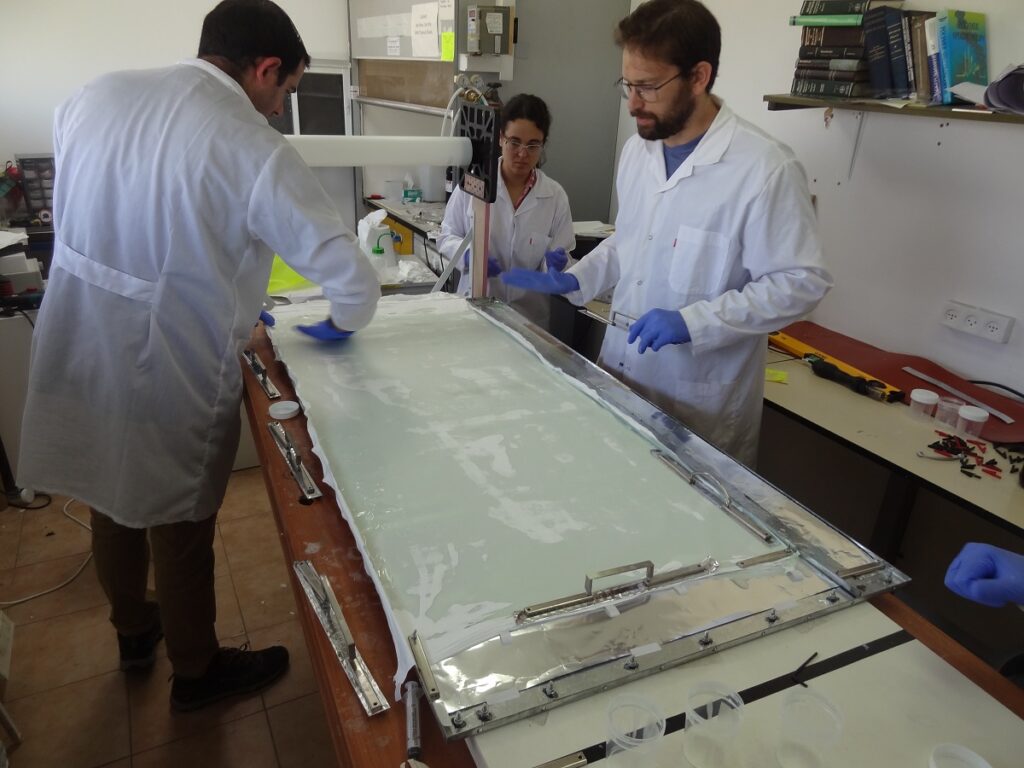 While the company has other pilots besides Volkswagen that bring in revenue, including agreements with Changi Airport in Singapore and Belgian multinational drink and brewery company Anheuser-Busch In-Bev, commonly known as AB InBev, the company wants to become fully commercialized before it starts sales.
SolCold is supported by Hebrew University's technology transfer company Yissum, which is helping to take it from the lab to commercialization.
Shenhav says he hopes to start first sales by the middle of next year. "It's not going to be at all specifically for cars — it's going to be on your t-shirts, on the electronic box outside your apartment, on the rooftop of your house," he says.
The company aims to be the benchmark of quality in the field, Shenhav admits, "We want to be the apple of cooling coatings, the best in the world."
Related posts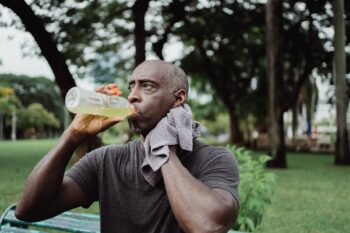 Startup Helping You Get Heart Healthy By Measuring Your Sweat
December 04, 2023