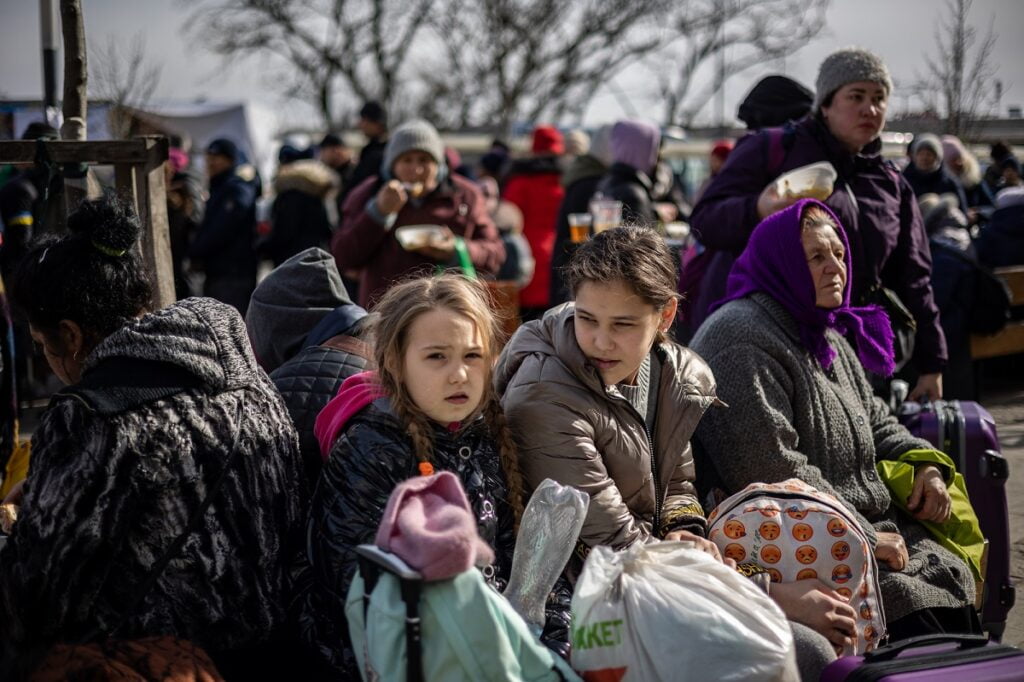 Seventy Israeli tech developers took part in the launch event for the "Code4Ukraine" event, a voluntary hackathon to develop humanitarian technologies to assist in the absorption of Ukrainian refugees.
The hackathon aimed to create tech to help refugees with the challenges they face as they adapt to new realities brought on by the current Russian-Ukraine war.
The project was the initiative of Elya Livshitz, a group manager at the Israeli property management firm Guesty, which employs 50 developers from Ukraine. Livshitz decided to harness the talents and abilities of Guesty employees and developers from other companies to assist Ukrainian refugees suddenly faced with the challenges of integration into new countries and cultures, a statement from the event said.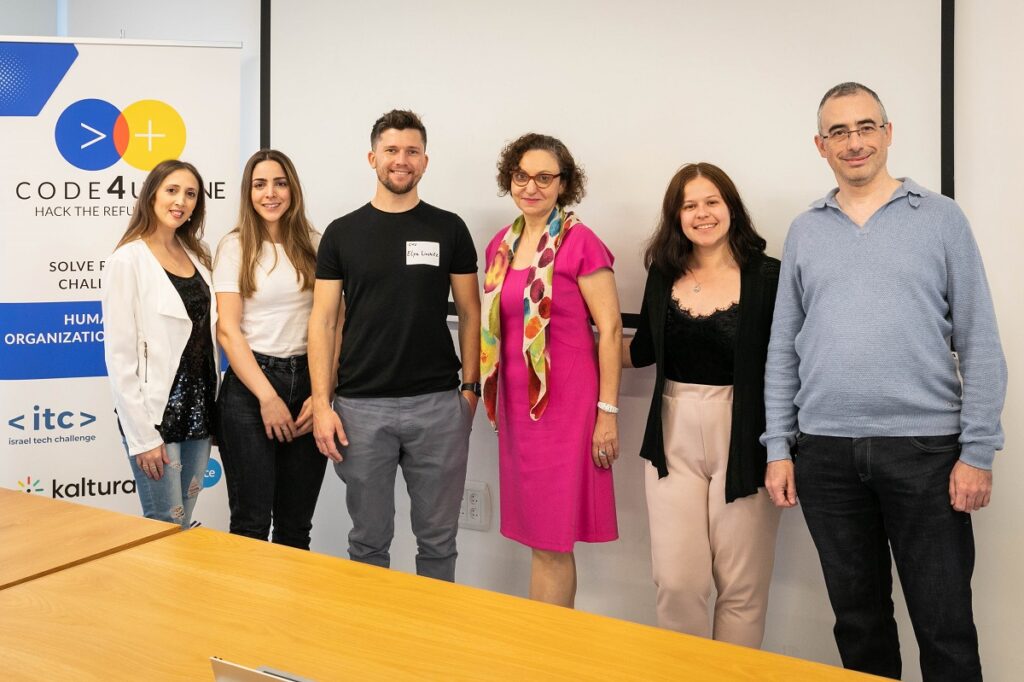 "One of the biggest challenges that we've been trying to solve is the lack of coordination between volunteer organizations currently working on the border with Ukraine," Irma Shlosberg, one of the event's organizers, tells NoCamels, "This problem is caused by the lack of a single platform that can be used in emergency situations. The creation of such a platform, from my point of view, is the responsibility of the Israeli state. This has been discussed on forums for decades, articles were written, and private companies offered solutions, but in the end, they only implement them abroad, and not in Israel. We created the basis for a solution, but we need the full support of the government, which would provide different structures to exchange information and coordinate their activities."
Developers from Israel, Israeli developers living in Berlin, and Ukrainians in the high-tech sector, who are currently refugees were all invited to participate in the event.
Participants in the project were divided into working groups and presented with different initiatives for development.
First place went to the "Friend In Israel" team," which developed an app to connect new immigrants with Israeli families to help facilitate their integration into Israeli society and provide guidance, friendship, and a general sense of community. The project, led by Gregory Dardyk, will help with the placement of refugee children in educational institutions, among other things. The team is in its final steps to complete the mobile app and begin using it in practice, according to the statement.
Second place was awarded to Safeway, a platform to connect Ukrainian women with volunteers and local social organizations around the world, enabling bilateral dialogue that aims to create a safe environment for women and prevent situations of exploitation. More specifically, the platform is a centralized database for the use of organizations at the borders to create a two-way communication and information channel that will enable the volunteers in the field to help women in need. The project was led by Alisa Vysoky, a refugee herself, who was brought to the project by Shlosberg, founder of Startup Style Integration Solutions, a company connecting high-tech companies, startups, entrepreneurs, and investors and an organizer of the hackathon. The team has been built and has received the final design of the platform. They will continue the implementation of the app.
Sign up for our free weekly newsletter
Subscribe
The project UFindAid, a platform of communities with information on the border, tie for second place. The project was led by Pavel Korshov and is waiting to demo the results with an NGO (non-profit organization) for feedback and actual integration.
Other groups participating in the project developed technologies to assist with mental relief for refugees suffering from anxiety, housing placement, assistance in transporting equipment, donation platforms, software for locating aid organizations, and informing refugees about their rights and how to exercise them.
A project called Arrival Support, led by Danielle Tal, improves a website that makes information accessible for refugees and volunteers (mainly in Berlin.) Helpli, led by Tal Tordzman, is building a platform for creating flexible marketplaces for different non-profits to use to connect people with needs and donors around the area. Another project, AVA Mind Psychology, led by Misha Gipsman, is a chatbot in the cloud-based mobile and desktop messaging app Telegram in three languages (Ukrainian, Russian, and English) that provides mental help resources for those dealing with general anxiety, helps with the prevention of development/aggravation of PTSD (post-traumatic stress disorder), and enables the sight of a purpose and prospect to the future.
"We are proud of Elya's initiative and the broad mobilization of developers to find solutions to help Ukrainians during this difficult time. As a company with a substantial part of its development team located in Ukraine, we have been mobilizing to help our employees from the first moment. We are happy to expand the assistance options to the significant number of refugees now scattered around the world," said Amiad Soto, CEO of Guesty.
Joining in on the hackathon were high-tech companies Kaltura, Salesforce, Sid Israel – the Association for International Development, and the Israeli Council for Volunteering.
"Israeli high-tech has proven itself in solving complex problems in various fields. We are happy to harness the existing knowledge and skills in Israeli high-tech companies for such an important goal, so that our common ability can facilitate support for millions of Ukrainian refugees who, within one day, found themselves having to deal with many critical challenges," said Zohar Babin, EVP Platform an Growth at Kaltura.
Related posts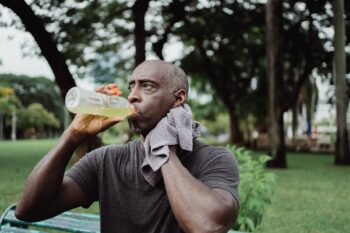 Startup Helping You Get Heart Healthy By Measuring Your Sweat
December 04, 2023