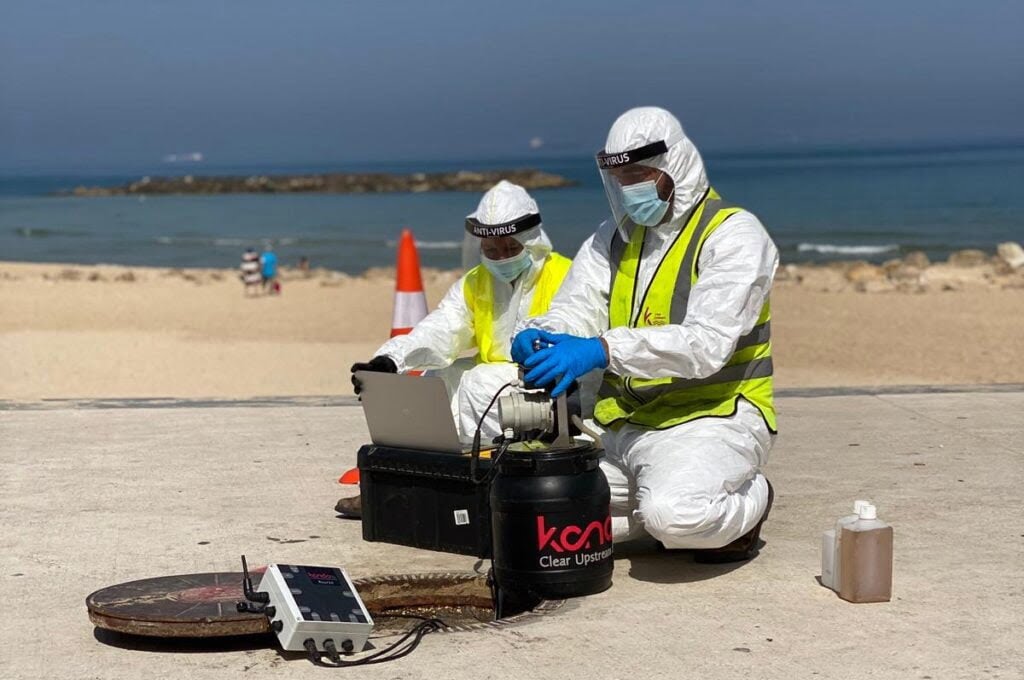 March 22 is World Water Day, and while a lot of attention goes to fresh drinking water, one Israeli company is focusing on ensuring that wastewater no longer goes to waste.
"Wastewater is like an underground crystal ball, directly reflecting our lives above ground and making it easier than ever to monitor the pulse of our cities," Ari Goldfarb, CEO of Israeli wastewater intelligence startup Kando, tells NoCamels, "The instant insights that wastewater analysis can now generate help municipalities use up-to-date data to inform every life-changing decision related to health and sustainability: improving wastewater quality, pinpointing outbreaks of viral diseases, and monitoring key public health metrics. This year, let's take our chance to ensure that wastewater no longer goes to waste."
World Water Day "is an indispensable opportunity to showcase the role that innovative technologies can play in redefining how we use one of the planet's most valuable resources," he adds. "In particular, the burgeoning field of wastewater analysis is set to grab the attention of city planners in 2022, largely thanks to the growing accessibility of data and insights from wastewater analysis that can be integrated into our daily activities and impact our quality of life."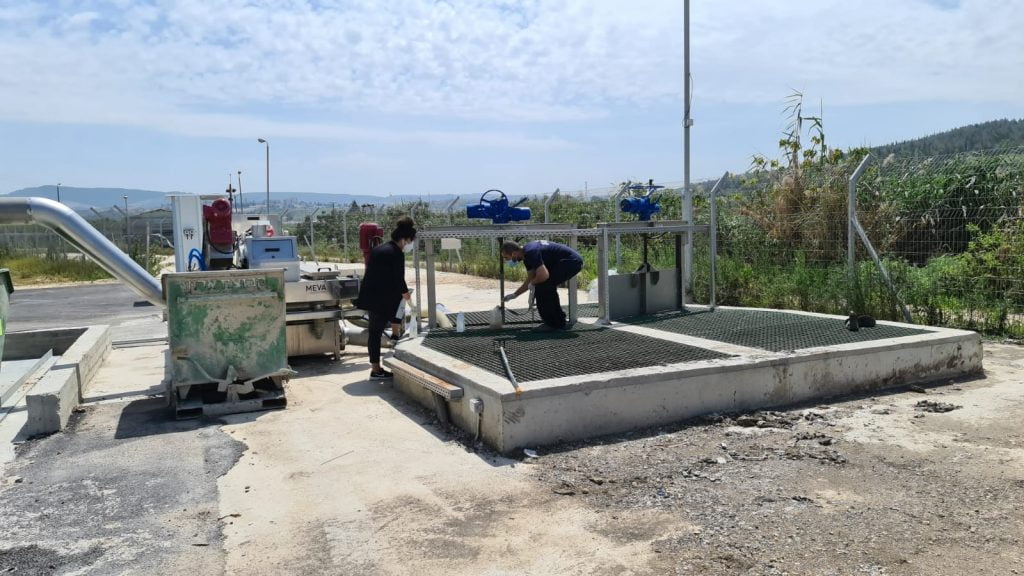 A major achievement of the Israeli water sector has been the collection, treatment, and reuse of wastewater. Israel reuses about 90 percent of its wastewater effluent for agricultural operations, and about 10 percent of that is divided between the country's efforts to restore river flows and fight fires. In the last 20 years, Israel has raised over $750 million for water reclamation, which support the country's resilience to drought brought on by climate change. This includes the implementation of 67 large wastewater treatment facilities, like the Shafdan wastewater treatment plant in the greater Tel Aviv area, which treats 97 million gallons per day.
But one can't make sustainable use of wastewater if its quality is ignored. Whether it's polluted industrial water or effluent, wastewater will have contaminates in it which lower the quality, meaning it won't be safe for other purposes. That's where a company like Kando comes in.
Israeli startup Kando has developed a wastewater intelligence platform that continuously collects data from wastewater networks, analyzes that data, and alerts users when conditions deviate from the norm. While Kando is currently working with a dozen water utilities in Israel, Europe, and the US, the company might be best known for its cooperation with the Israeli Ministry of Health in a nationwide project to detect COVID-19 in wastewater of Israeli homes.
After successful pilots in 14 cities across Israel, Kando teamed up with the Israeli Ministry of Health for a long-term, nationwide project in the midst of the Omicron wave. The company uses IoT, advanced algorithms, and artificial intelligence technologies to trace, detect, and monitor SARS CoV-2, the virus that causes COVID-19, in sewage samples.
"The use of wastewater intelligence to track COVID-19 levels is now prevalent around the world. What sets the technology apart is that most of the tracking in other places takes place in particular labs, which are affiliated with a large number of universities or research centers. Kano synchronizes between the sewage systems themselves and provides a link to labs and policymakers, who are able to glean instant insights into the data we can provide."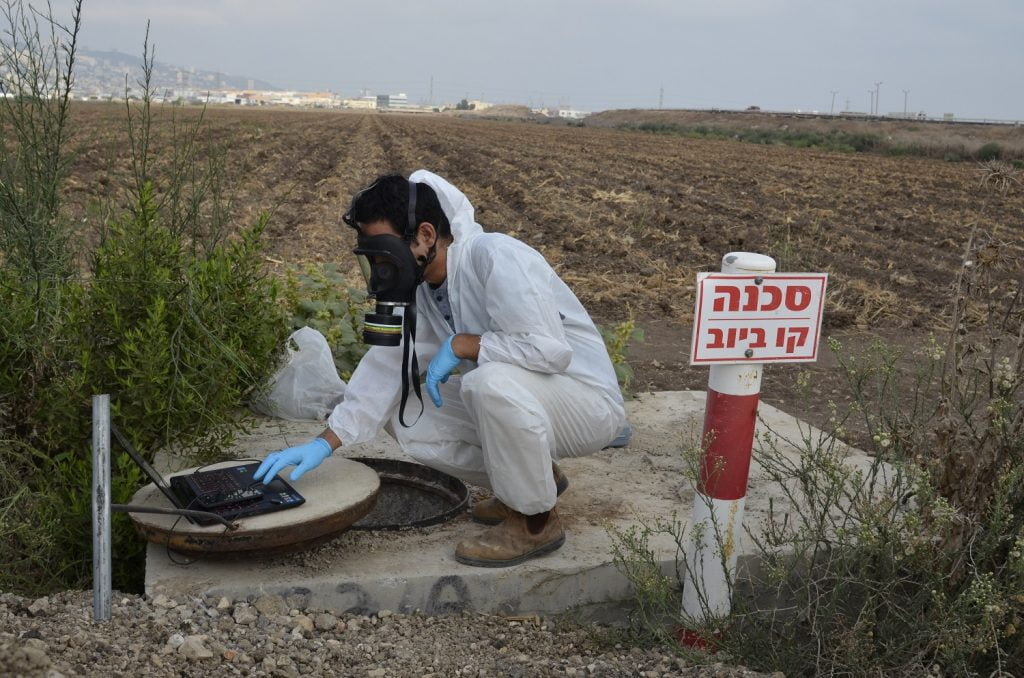 In the long-term plan, launched in January, regions that house more than 20,000 people will be monitored twice a week via the wastewater that are produced in these households. The samples that are collected are sent to laboratories at Ben Guion University of the Negev where PCR tests suitable for the wastewater are conducted, with additional tests if the result is positive to quantify the Omicron variant. The procedure is expected to take 24 hours.
The project is conducted in collaboration with the Ministry of Health, the Virology Laboratory at Sheba Medical Center at Tel Hashomer, Kando, researchers from Ben Gurion University including Professors Ariel Kushmaro, Nadav Davidovitch, and Jacob Moran-Gilad, as well as Professor Eran Friedler from the Environmental, Water, and Agricultural Engineering Unit of the Faculty of Civil Engineering at the Technion, Israel Institute of Technology.
Sign up for our free weekly newsletter
Subscribe
The expansion of this project comes after a two-year trial by Kando, together with leading Israeli institutions, in the city of Ashkelon
Goldfarb has said that the Kando system can be used as a "blood test" to help cities prevent the next wave of COVID-19 and support targeted actions.
Wastewater pollution detection
Kando's technology is already being used for wastewater pollution detection in Athens, Greece; Modena, Italy; Ventura, California. The city of El Paso, Texas was specifically looking to develop alternative water sources after prolonged droughts and depleted groundwater levels led the company to think about creating non-potable and indirect potable reuse programs.
The city became among the first in the US to utilize direct potable reuse (DPR), passing secondary effluent from a wastewater treatment plant through a water purification facility before redistributing it to consumers. But in order to deploy a successful program, the wastewater entering the plant must comply with strict quality standards.
Working together in the past year, El Paso Water (EPW) determined 10 industrial zones for the project with 10 significant industrial users (SIU) located within the combined area. The SIU in each zone were defined by specific wastewater and discharge profiles. Using a combination of geographic information system matching (GIS) data and historic metadata analysis, data gathering units were placed to get an optimal network oversight to report wastewater conditions in real time.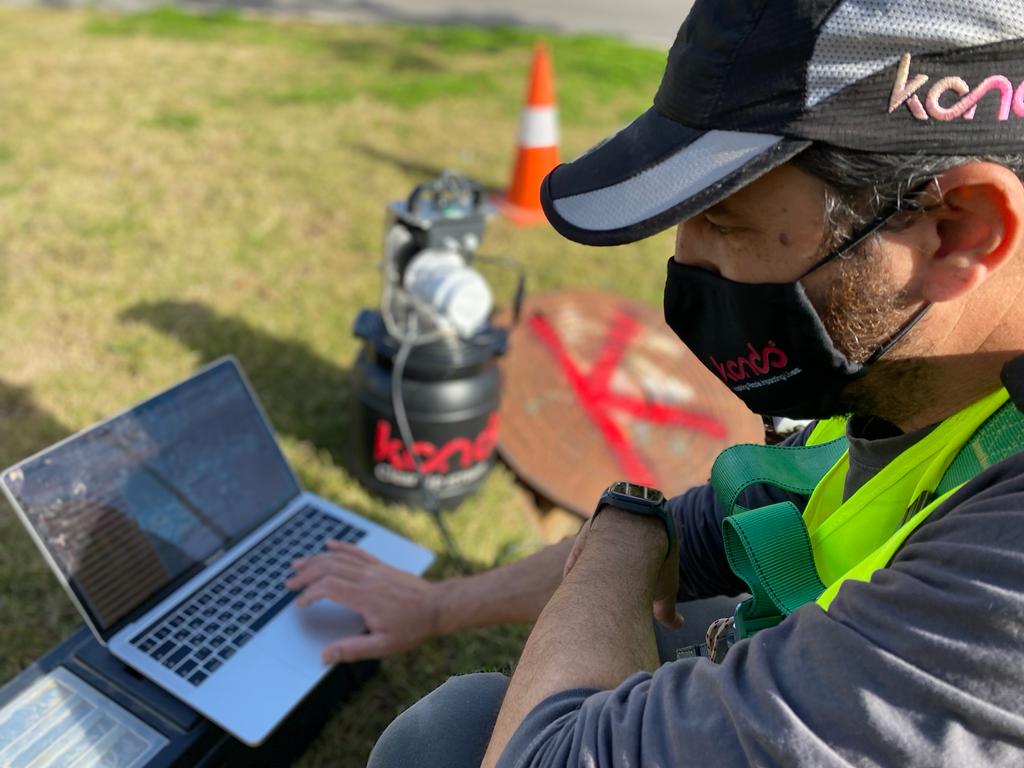 Live condition data analysis simultaneously identifies abnormal discharge events, alerts operators to sudden changes in wastewater quality, and supports remote 'triggered by event' sampling. Eventually, the system provides clear insight as to the events' likely source and its impact on the network. Using the Kando system, EPW operators gained real-time network oversight which enabled them to redirect the river potentially contaminated effluents from the wastewater plant to protect the advanced purification processes. Detection of the source allowed pretreatment staff to identify industrial areas contributing to high BOD (Biochemical Oxygen Demand) loads, or the number of kilograms of BOD in industrial wastewater. This pinpointed a few food and beverage factories as the primary source of these events.
According to the case study, EPW evaluated that reducing BOD discharges could save up to $500,000 a year of energy and operation expenses.
The next stages of the project will see the inclusion of additional zones to the covered area. Last month, new regulation in Texas limited BOD loads to 300mg/l. EPW said in its case study that it expects the new regulation, in combination with Kando's technology, "to hep maintain constant levels of wastewater quality for a flawless operation to support DPR."
Related posts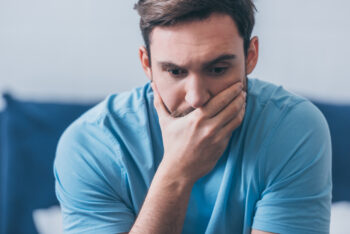 Programmer With A Stutter Creates Online Aid For Fellow Sufferers
September 21, 2023