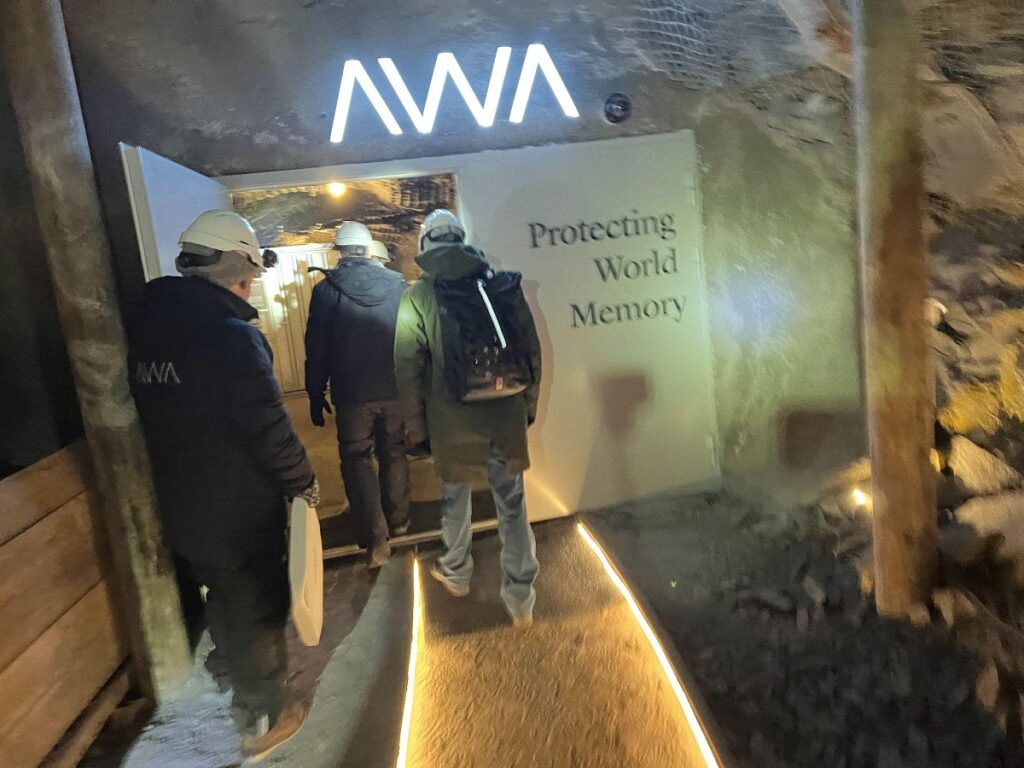 Deep in the permafrost of an arctic mountain in Svalbard, a Norwegian archipelago between mainland Norway and the North Pole, a unique storage facility houses thousands of reels of Piql film sealed in three-ply foil bags. Printed on the reels are manuscripts from the Vatican Library, scientific history from the European Space Agency, artistic masterpieces from Rembrandt and Munch, and 21 terabytes of open source code from GitHub.
A startup called Art AI is making history as the first Israeli company to add an NFT art collection to the facility. The collection, called Eponym, was created by the company's brand EpoLabs.
"Shortly after our collection's launch, we were approached and asked to join the initiative. At first, it looked too good to be true. But with the unique nature of our collection, it made a lot of sense for us to store the data of our 3,000 creators within the vault and preserve it for years to come," Ben Kovalis, one of Art AI's co-founders, tells NoCamels.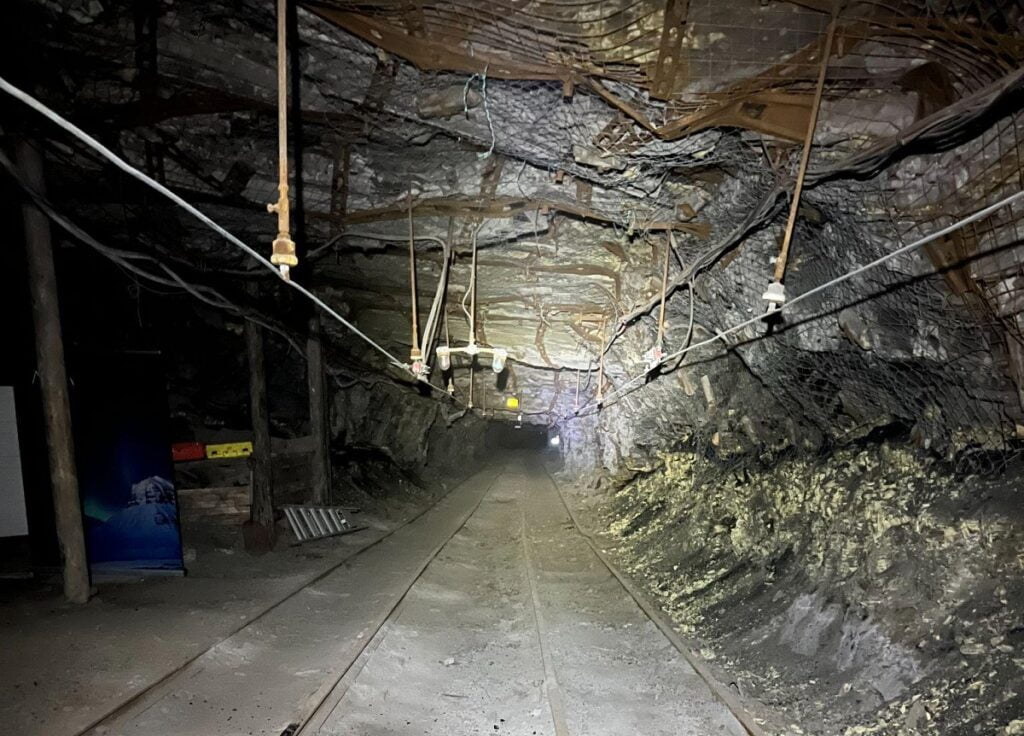 The Arctic World Archive (AWA) is buried deep in one of the mines of Longyearbyen, an Arctic coal-mining town in the archipelago, not far from Svalbard Global Seed Vault, where crates of seeds from all across the world are sent for safe and secure long-term storage. The purpose of AWA is to preserve and protect digital art and non-fungible tokens (NFTs) for future generations in an archive built to last a thousand years. The reels are from Piql film, a Norwegian data storage company that specializes in long-term digital media storage.
While the archive was established as a facility for data preservation in 2017, it was only earlier this year that UK-based Web3 company Top Dog Studios established the non-fungible vault to offer artists and collectors a secure way of storing valuable digital assets and keep them attainable and accessible for centuries. Over 70,000 unique pieces of art are set to be stored in this unique location. Israel's Art AI is part of its first cohort.
"The group approached a number of impactful NFT artists that introduced NFTs with novel concepts and historical significance," Kovalis explains.
In October, Art AI created EpoLabs to launch Eponym, a collection that contains 10,000 art pieces created by 3,000 different artists made in a single night following the project launch.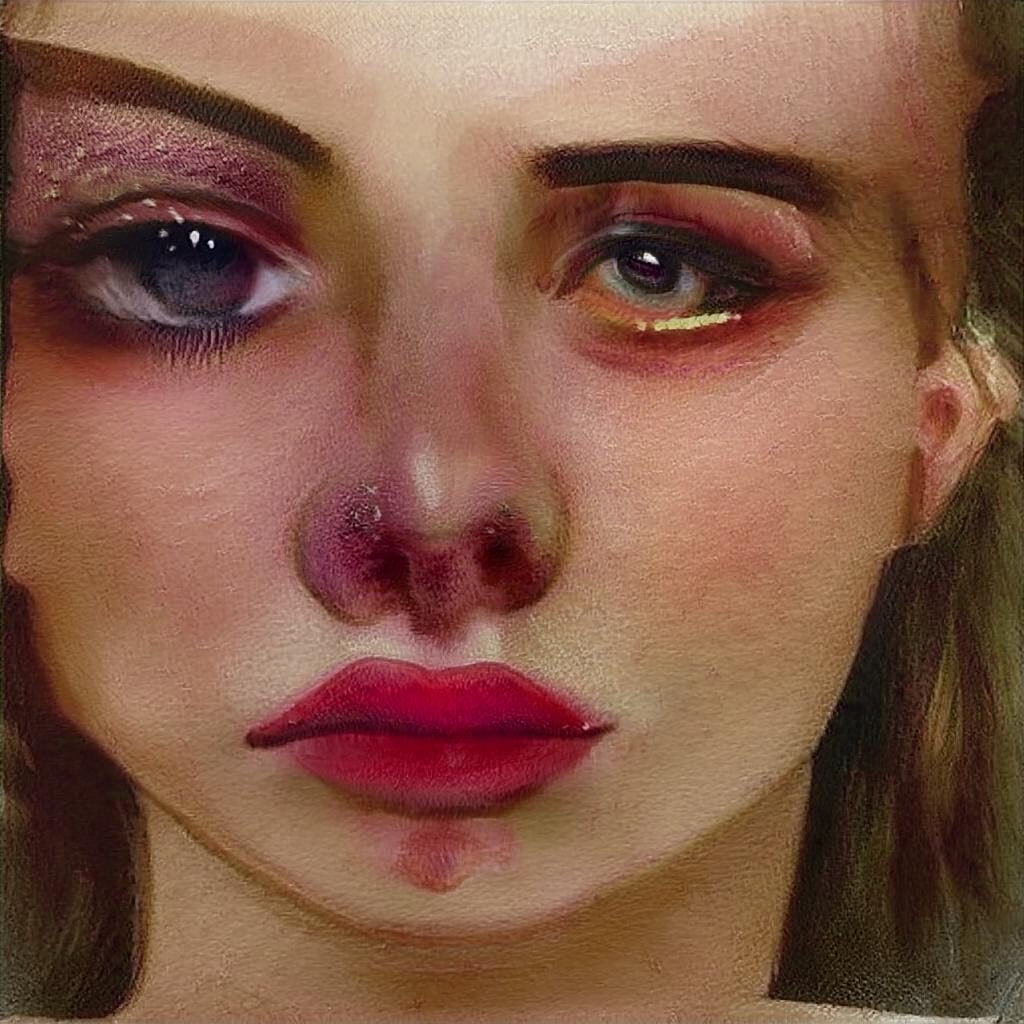 All 10,000 NFTS of the collection sold out within a few hours after its launch for a total of $3 million. Since then, the collection was traded in an estimated volume of $20,000,000, according to Kovalis.
"The night of the collection creation is like a snapshot of the sentiment of 3,000 different artists that collaborated on a collection of 10,000 pieces. Such a collaboration is something that was never seen before," he adds.
These users took part in the "chaotic and generative" process during the project's launch, making it the largest collaborative AI-generative NFT art collection, Kovalis says.
The collection was chosen to be included in the AWA due to the unique way it was created, which involved access to a specialized interface developed by the company. The specialized interface allowed buyers to design their own NFT by typing a text of their choice and using EpoLabs' AI to convert it into art within seconds.
The project used a text-to-art generation algorithm to produce a pictorial representation of the given prompt. Results ranged from highly abstract, to landscapes and portraits, all depending on the word or sentences.
"It was a novel interface that allowed users to type in a text of their choice. Whether it was a single word, a phrase, or a paragraph from their favorite book, EpoLabs' algorithm could generate art based on the provided text," says Kovalis, "As part of the Eponym project, users had the option to 'mint' their text-to-art creations onto the Ethereum blockchain as an NFT. Both the generated image and the chosen text of the image were then added to a limited 10,000 NFT collection."
Minting is a process in which digital information, such as an image is stored on the blockchain.
Once a text was used to create an EpoLabs image by a buyer, it could never be used again by anyone else. This means that those who got to use the EpoLabs interface before the collection sold out, got to secure their own words/phrases, and choose the AI art to along with it.
Sign up for our free weekly newsletter
Subscribe
Kovalis says that after selling the 10,000 pieces "in just a few hours after the launch," collectors started trading the pieces on the secondary market. "The collection is still tradable on NFT marketplaces," he says, "but the 10,000 art pieces and the creation and ownership history for each of these pieces were transformed into a specialized and resistant purpose-built silver-halide film that is designed to last for over 1,000 years."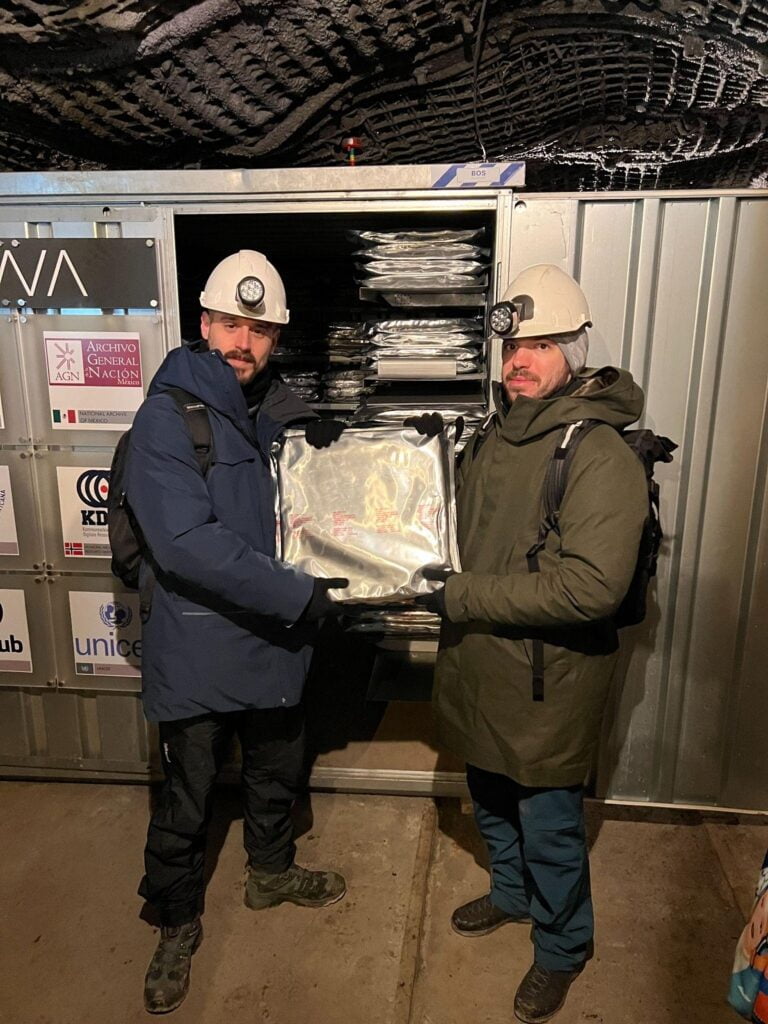 He adds, "Back in October, this process was a tremendous novelty to the NFT space, which set a new standard for newer NFT projects, who tried to follow the collection's groundbreaking interactive NFT creation process, making EpoLabs by Art AI, a world leader of generative-AI based NFTs."
As one of the most popular NFT projects and a leader of AI generative NFTs, EpoLabs was invited to participate in the arctic expedition to Longyearbyen. The digital art and NFTs were deposited into the AWA during an exclusive ceremony on Thursday, March 17. Representatives from Piql, Top Dog Studios, and a few other companies were present for the occasion.
"Art in its many forms continues to evolve. The Eponym collection is not just an ordinary NFT collection, it is a result of a unique creative event done by thousands of creators working in collaboration with artificial intelligence. The collection is still tradable on NFT marketplaces, but its artistic merit is preserved within the vault."
AI-generated art
In 2018, British auction house Christie's sold Portrait of Edmond de Belamy (2018), the first original work of art created using artificial intelligence. It sold for $432,000. Inspired by the sale, Ben Kovalis and Israeli childhood friends Eyal Fisher and Guy Haimovitz (no longer with the company) launched the Art AI Gallery one year later in 2019. The gallery involves collections of curated work made using an algorithm that was created by Fisher over the course of six months and then refined over the next year and a half. Since then, the company has developed one of the world's largest galleries devoted to AI-generated art.
Today, Art AI develops unique algorithms capable of creating art completely without human intervention. The company creates these AI-generated original designs in an effort to explore how artificial intelligence can generate people emotionally. Since 2019, the company has sold AI-generated art pieces as physical prints on canvas.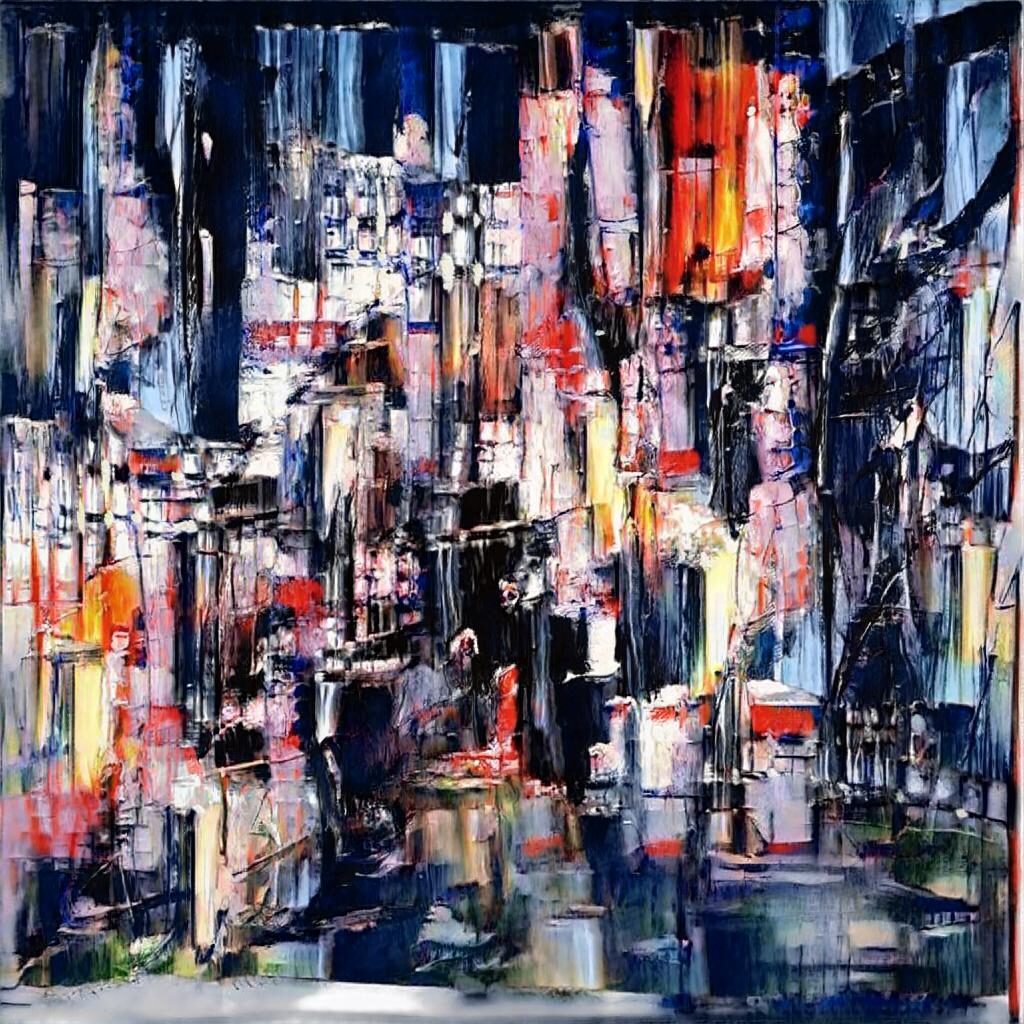 Kovalis tells NoCamels that the company trained an "AI Artist" using a neural network-based algorithm called "GAN," which stands for Generative Adversarial Networks. In this process, two different AIs – an AI Artist and an AI Critic" teach each other how to become better at their jobs. First, the AI Critic is exposed to millions of human-created art samples. The AI Critic goes over the art samples and learns about their different artistic elements. It learns to recognize different styles, color palates, objects, and more. The process enables the AI Critic to recognize art pieces that were created by humans. The job of this AI Critic is to receive pieces that were created by the AI Artist and give them a grade based on how similar they are to an art piece created by a human. .The AI Artist never gets exposed to art pieces created by humans, but it can create images. Every time the AI Artist creates an image, it sends it to the AI Critic and receives a grade.
"In the beginning, the AI artist is pretty bad at making art, because it has never seen any art that was created by humans, and it receives low grades from the AI Critic," explains Kovalis, "Whenever the AI Artist gets a low grade, it uses the grade input as an indication of what changes it needs to make to its own neural network, so in the next time it creates an art piece, it will be slightly more similar to art created by a human."
The same process happens with the AI Critic. Whenever the AI Critic is "fooled" by the artist, and gives it a high grade, it later makes changes to its own neural network, so the next time it will be better in criticizing the art piece as something that was created by an AI and not by a human.
"So, we have 2 AIs working together, with each of them helping the other become better. The artist becomes a better artist, and the critic becomes a better critic until it is almost impossible to distinguish between AI art and human-made art," Kovalis adds.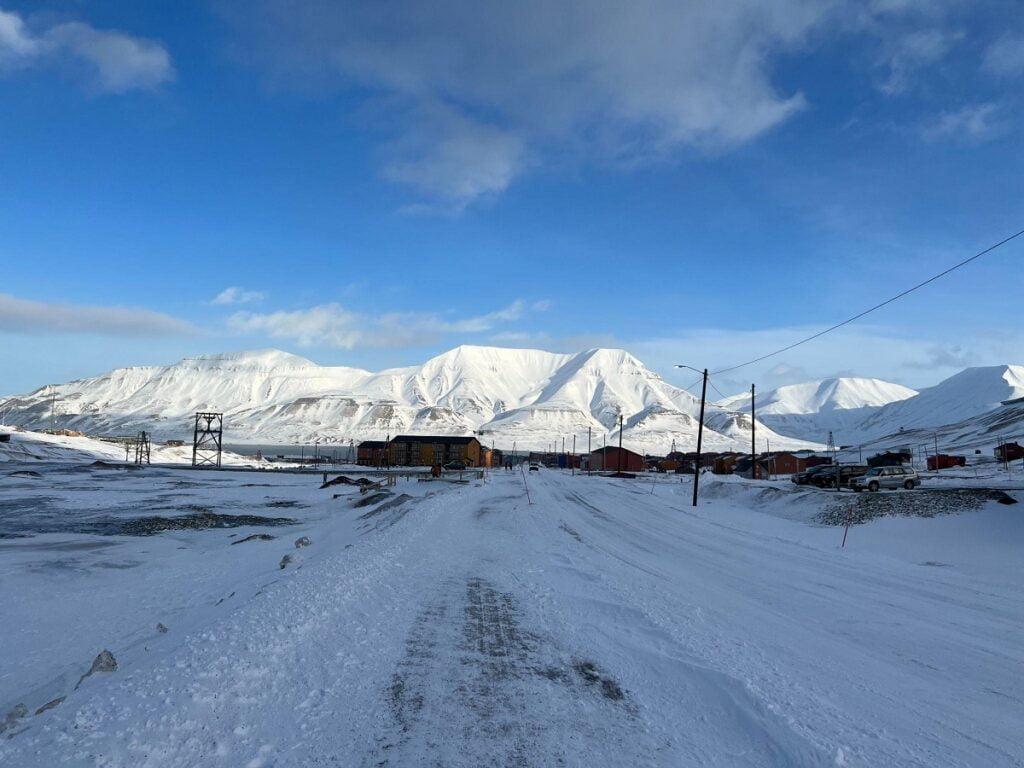 "At the end of this process, we introduce another AI," he continues, "This AI can take the text provided by the user, compare it with the art generated by the artist AI, and determine whether the art matches the text. This AI knows what different words look like by going over many millions of tagged images all over the internet, which makes it possible for it to guide the AI on whether the image is generated is a good fit for the text or not."
Following the successful introduction of EpoLabs into the international NFT space, and global success, the company has proceeded to create additional collections, and become a key player in the NFT space, getting involved in collaborations with some of the most popular NFT creators, including in a soon-to-be-launched collaborative collection called Ash Chapter II : Metamorphosis, featuring Paris Hilton and orchestrated by successful NFT artist, Pak.
"One of the most exciting aspects of collecting and creating NFTs is the level of influence an individual can have. The NFT market, as opposed to the conservative art market, is not controlled by institutions. Everything is still extremely new, and there is much room for innovation," says Kovalis, "NFTs are a part of Web3, or "the metaverse," collecting and creating NFTs at this time means taking an active role in shaping the future of the internet."
Related posts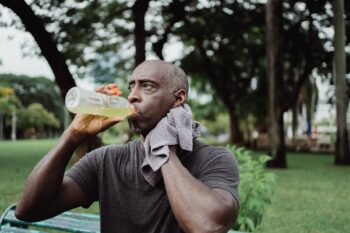 Startup Helping You Get Heart Healthy By Measuring Your Sweat
December 04, 2023