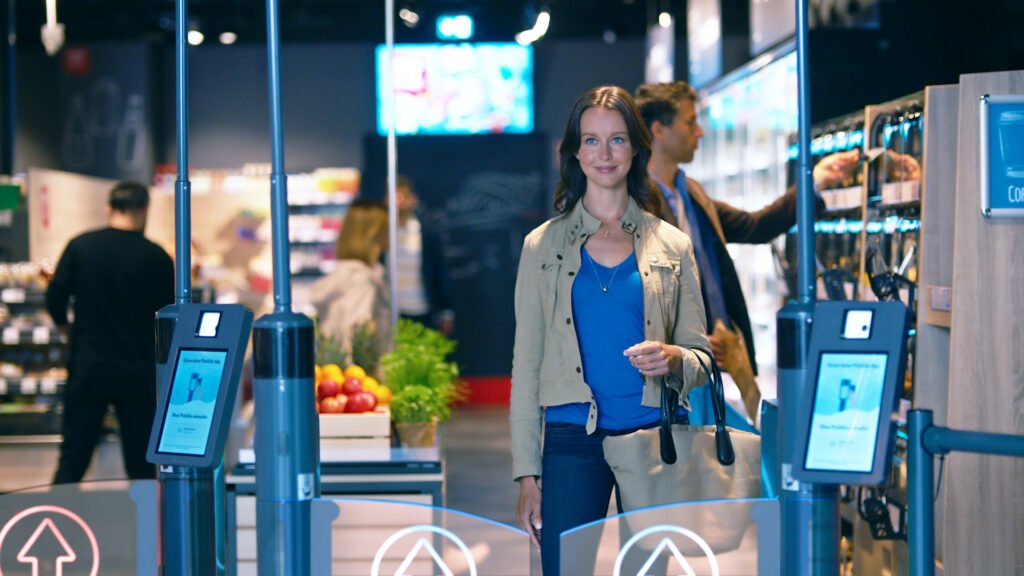 The future of retail post-pandemic has spurred the "just walk out" tech movement, where hi-tech companies — like Israel's Trigo — have tapped into AI and computer vision to power checkout-free technology and help customers avoid agonizingly long lines — and each other.
Amazon's "Just Walk Out" technology has been the undisputed leader of this trend so far, and is poised to go even further in 2021. Meanwhile, competitors, like Trigo, are creeping up fast.
The Tel Aviv-based startup behind a platform that can be implemented in a variety of grocery stores for automated checkout has since announced partnerships with large, popular supermarket chains like REWE in Germany, Aldi Nord in The Netherlands, and Tesco in the UK.
Meanwhile, Amazon announced early last year that it would start to sell the technology behind its cashierless Amazon Go and Amazon Fresh stores to third-party retailers. Since the news, the eCommerce giant has only begun testing its tech at Whole Foods, the US supermarket chain it snapped up for $13 billion in 2017.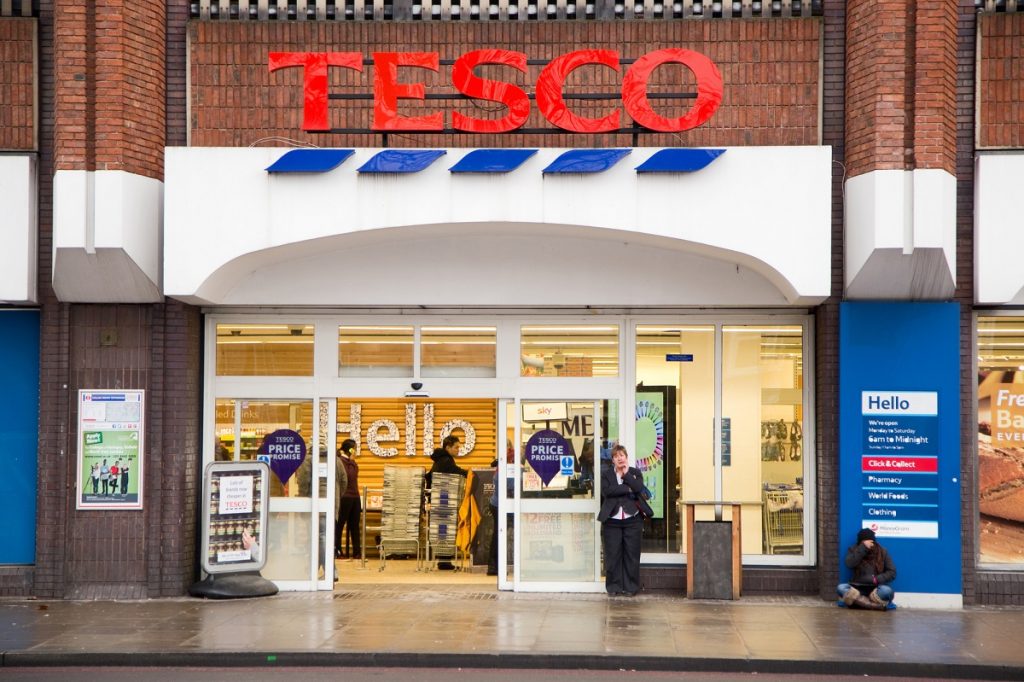 Amazon's own checkout-free grocery store chain has six locations in the UK and 19 locations in the US. Trigo's Chief Operating Officer Jenya Beilin still declines to call it a competitor.
"We're happy to be mentioned in the same [company] as Amazon," Beilin tells NoCamels, "Amazon is pushing the market, which is great because I think they're showing that it is possible. It's working and customers are enjoying this experience and our partners are seeing this and saying, 'Hey, we want that, too.' As Trigo, we help them get there with the same customer experience. But for now, they [Amazon] have a technology that is a bit different than what we do because they have the privilege of actually building the stores from scratch. They take real estate and build it to feed the technology, where they are able to control everything."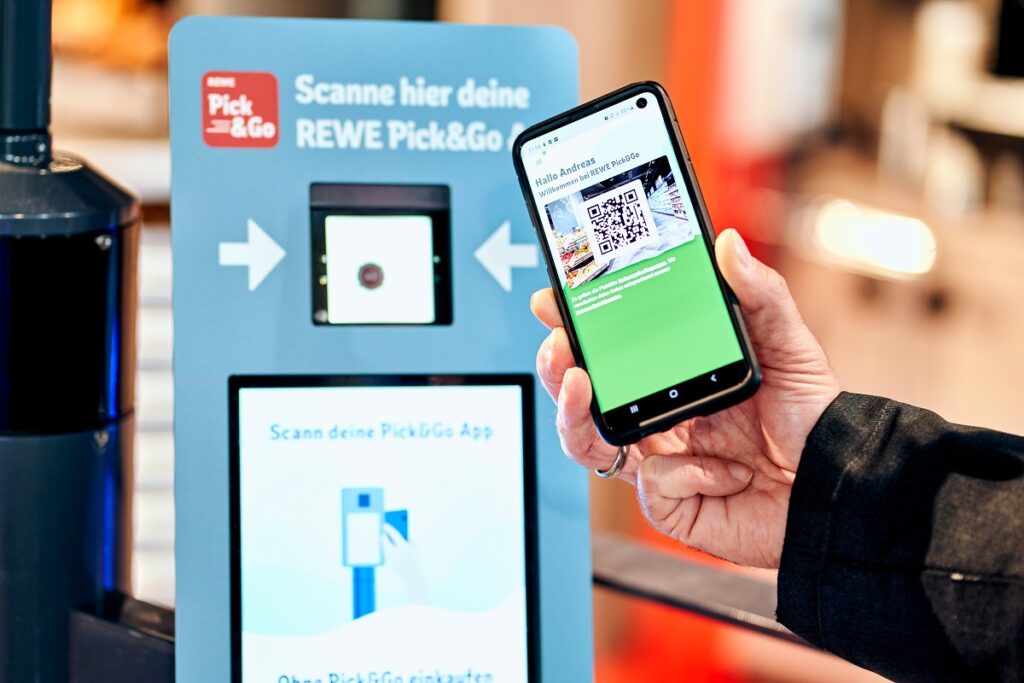 Meanwhile, partnerships with grocery chains like Tesco means Trigo gets to implement its technology in stores that have successfully existed for some time with "retailers that have been in the market for ages," Beilin explains.
"And this I think is the biggest difference between us and Amazon," he says, "Amazon has to go and build their stores from scratch. They have to find a location. They need to build it to fit the technology."
Supermarket chains go checkout-free
Founded in 2017, Trigo emerged from stealth mode a year later with $7 million in seed funding to roll out its sophisticated computer vision platform for checkout-free shopping. The platform allows customers to grab items and go, while retailers automatically charge them via smartphone. No carrying around cash and no standing in line. Trigo has since partnered with Shufersal, Israel's largest supermarket chain, to bring its platform to stores in Tel Aviv. The company has also confirmed that it has raised over $100 million in funding, including a $22 million Series A in 2019, a $60 million Series B in December 2020, and another $10 million announced in June 2021.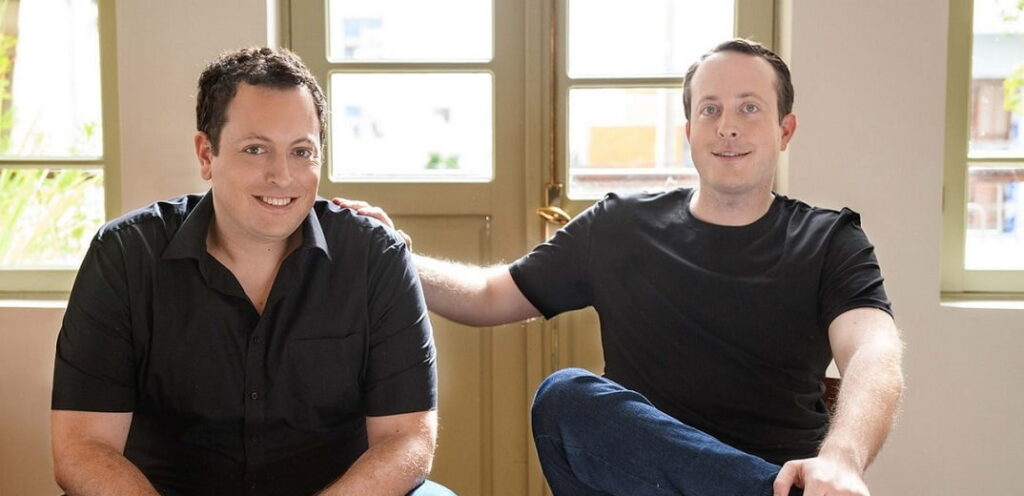 Trigo's goal, to implement its tech in existing stores without disrupting the store's layout or character, has had its share of challenges, but the feedback has been mainly positive and the success rate high, says Beilin, particularly at the 225-square-meter Tesco Express store in High Holborn, central London in the UK.
The world's third-largest retailer has been testing Trigo's platform since 2018, but its first live deployment only took place last month. Customers were able to use a QR scanner on the Tesco app to check-in to the branch, select groceries, and leave without standing in line to pay. They would be charged by the card linked to their Tesco app and receive the receipt after leaving the store. Trigo would provide the cameras and AI-powered infrastructure for the store.
"When we went live, it got huge attention," he says, "And at High Holburn, there were a lot of people intrigued by it. In the following days, we saw the same people come back again to do their shopping. So the first time was, 'Hey, let's see what this is. It's interesting' and in the following days, customers were returning and saying, 'Yeah, I'm used to this, just scan and walk in and walk out."

"I think customers were very surprised by it actually working and how accurate it was going to be," Beilin adds, "I think they all expected to have some errors and glitches, but not to the level of accuracy that we provided," he says, noting most of the reactions were toward the ease, and speed of the experience.
Sign up for our free weekly newsletter
Subscribe
Trigo's technology was also implemented in Germany's second-largest grocery chain last month. The company announced a partnership with REWE Group in May and added its platform to the store just five months later.
Trigo also announced its tech will power an Aldi Nord grocery store in the central Dutch city of Utrecht, the country's fourth-largest city. Beilin says the retrofit of the store — where Trigo installs its technology into the store's current layout — is still in the works.
"We are very excited to have multiple partners. These retailers see and share the same vision that we do in terms of how we can offer this customer experience," Beilin says, "It was amazing to partner with them because we share the same vision."
"They're very different in the way they operate — different region, different country, a different way they structure their supply chain and everything, but they all want to provide the best customer experience for shoppers," he adds, "Obviously there are small differences in how they integrate and how they do their mobile applications and other technical details.
"This is where we see a huge advantage for Trigo," he continues, "It's very important for Tesco shoppers to see Tesco. They don't want to shop in a lab. I think the goal for us is to make sure that we offer the solution for retailers because they are the ones servicing the customers. They know their customers best and their customers want to shop in Tesco."
Plans for the US
Beilin tells NoCamels that Trigo is in advanced negotiations with a number of grocery retailers in the US who are interested in their checkout-free technology. While he declined to comment on who they are, he did say that the partnerships with Tesco and REWE "should be a good boost for those retailers that are kind of on the fence about our tech, to see that we can deliver."
The future is bright for Trigo as the company continues to target two different longterm goals for their computer vision tech. The first is to expand the footprint of the store. Beilin says the company is looking to include its technology in much larger stores and supermarkets.
"We see a huge potential with our partners and what the technology can reach there," Beilin says.
The second goal is global expansion and bringing in new retailers, including in the US, to launch first stores. The company also wants to keep track of its existing customer base and continue growing with them.
"We're going to expand and actually move it to the phase where it's not only one or two stores — it's actually a business where we can start converting many stores. And those retailers have hundreds and thousands of stores," Beilin says.
"This is the next evolution — our next step for Trigo and our partners. Let's scale this out," he adds.
Related posts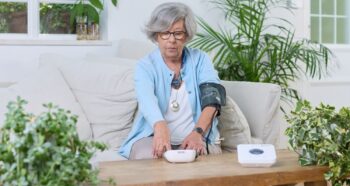 Smart Healthcare System Keeps Elderly At Home, Not In Hospital
November 29, 2023