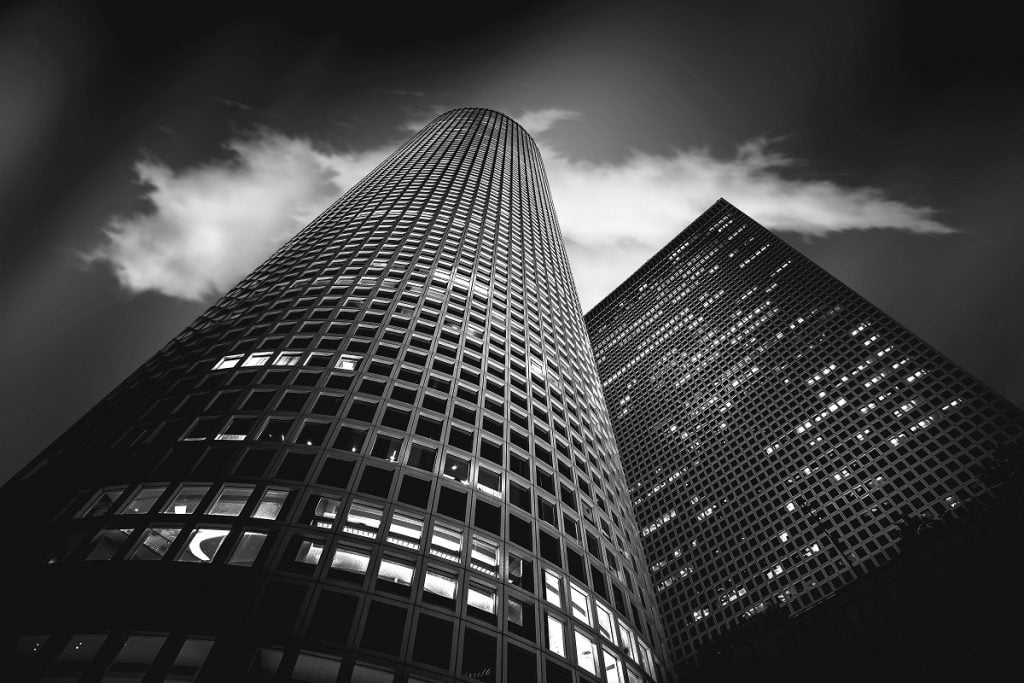 Sapphire Ventures, a leading investment firm headquartered in Palo Alto, California and with more than $6.8 billion in assets under management, recently brought several members of its team over to focus on Europe and Israel as the latter sets its sights on continuing its trajectory as the scale-up nation.
NoCamels spoke with two of the company's partners – Andreas Weiskam and Kevin Diestel – who revealed their enthusiasm and excitement for Sapphire's plans for Israel – including working with visionary leaders backed up by ambitious teams, how the firm assesses that it can provide expert advice on continued scaling up, how the company can invest behind the momentum of a record-breaking year in terms of funds raised, and why it has chosen this particular time to increase its investment portfolio.
Sapphire's interest in Israel as a vibrant hub of innovation is not new. In fact, it has invested in several of the country's recent success stories, such as work management platform Monday.com, whose mid-year IPO valued the company at some $7.5 billion; DevOps platform JFrog, which recently reported Q3 2021 revenue increased 38 percent to $53.7 million; and Israel-based open-video source platform Kaltura.
The investment in those three companies (and others) coincided with a bit of a shift in Israeli entrepreneurs' thinking, says Weiskam, who added that in the past, when the ecosystem was less mature, CEOs often thought that it was necessary to leave Israel much earlier than is now the case and go the United States – "either to the East coast or to the Bay Area" – to make serious money. However, CEOs are no longer jettisoning the country so early on. "In the last five or six years," Weiskam remarks, "it seems that an increasing number of entrepreneurs still have the same ambition but it is now coupled with a bigger vision." He adds that Sapphire is a "pretty good fit" for Israeli companies "as we can help with scaling, execution and internationalization, having seen the journey and utilizing a wealth of data to empower a bigger vision and greater ambition."
Diestel saw it similarly, adding that "there is a huge opportunity here. It's a bit like Silicon Valley in that success attracts success. Entrepreneurs are 'going long' and it is our job to help those companies of consequence. Israel's is one of the strongest ecosystems I've seen. There have been huge exits – and we have been the beneficiary of those. Many Israeli entrepreneurs receive an incredible education through their lengthy association with their former roles in the military and very large companies are being created as a result of this ecosystem."
Asked about its investment strategy, Weiskam describes Sapphire's "sweet spot," as "usually coming in at Series B, C or D. There are some occasions when it is good for us to come in a little earlier and also times here or there where maybe we'll step in a bit later – but the majority is within the B to D band. We write checks from $20-$50 million, although we can inch closer toward $100 million. If we come in at earlier stages those numbers might also be a bit less. We are looking for something quite specific – companies of consequence that define categories. We try and identify category leaders on a global scale. They need to be very visionary, backed up by ambitious founding teams and CEOs. While we look for differentiated products, we are forensic about the right product market fit. Sapphire does that through actually talking to potential or existing customers and determining how a particular product is being used."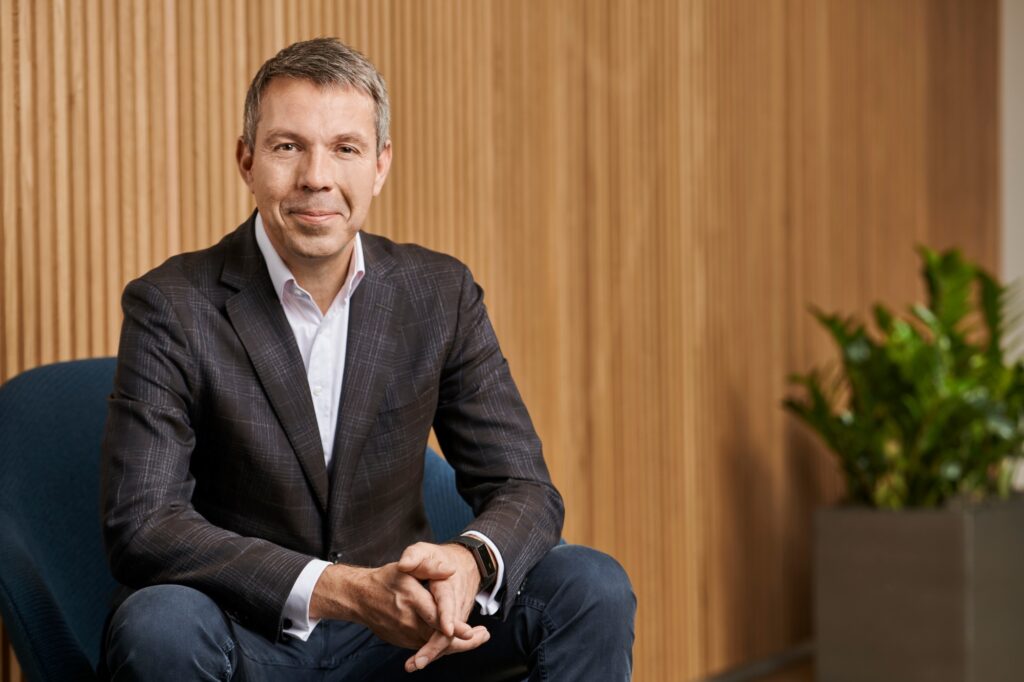 There are certain industries that Sapphire is focusing most of its attention on, including almost 50 percent on fintech. "It is what Sapphire does," Diestel analyzes. "We are digging into both vertical and horizontal apps, e.g. Lemonade, Pagaya and Rapids, AI and automation, for example Optibus [a cloud native AI platform making public transportation smarter] and [infrastructure optimization firm] Granulate. We are certainly putting money, time and resources behind these as well as tooling and deep tech apps."
"We are also very interested in hardcore cybersecurity, which is a well-known strength of the ecosystem, and its subverticals are the bread and butter within Israel. Health tech is another area with some pretty strong adoption, with companies such as [computer-aided simple triage and notification systems software provider] Aidoc."
"There is no shortage of exciting opportunities," Weiskam enthuses, "and the field of really deep technology as a foundation – either B2C or B2B, has really broadened from five or 10 years ago."
Sign up for our free weekly newsletter
Subscribe
Neither of the Sapphire partners assessed that there were significant weak points in Israel's startup industry. "While it is obviously a smaller market and Israeli entrepreneurs have naturally had to expand their horizons internationally, however, something that was a potential problem has been addressed since Day 1. Several years ago there was a shortage of capital where we didn't see so much investment in the Israel space. In 2020, Israeli companies raised $14 billion and there were 18 or 19 IPOs. This year will break $20 billion in funds raised, so the issue of capital does not exist at the moment," Diestel explains. Weiskam concurs, adding that "the Israeli ecosystem has been around for a while, especially compared with other European countries. It is very mature, and the shortcomings have been used to create an advantage – as investors we see that and that is what excites us about the potential here."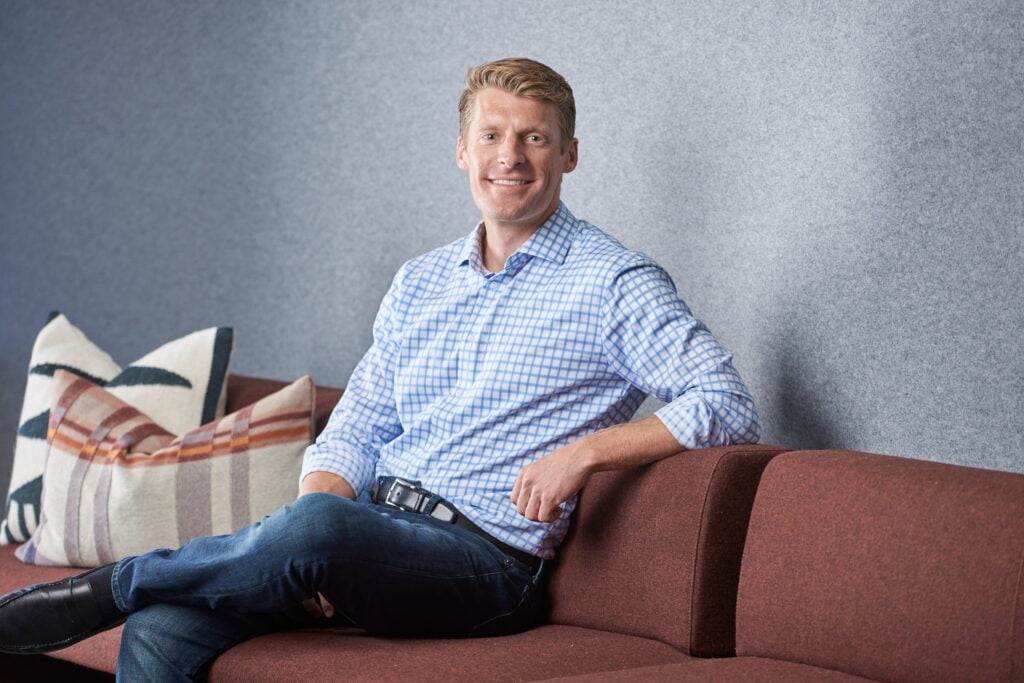 Weiskam and Diestel describe a sort of collegiate atmosphere with competing VC firms. They collaborate with local venture capital companies, not least as many of them enter earlier than Sapphire – usually at the Series A or B funding stage – and for smaller sums. "We have very good relations with the companies in Israel, which we nurture carefully" Weiskam reveals. "We have very strong differentiators, and local VCs are less adept at offering what we can. Sapphire may not be the largest fund – although we are one of the bigger ones – and we are capable of leading rounds that are getting bigger."
Diestel remarks that the company is not "sharp elbowed" when it comes to competition with both local and also international VCs. "We can help insiders be more impactful and we co-invest with other funds and companies many times. There is a lot of collaboration and we try and bring that mentality to those investments. We are not blind to the fact that there's a lot of ways to make a business more successful – and it certainly does not simply come down to money."
An aspect of the ecosystem that surprised Diestel is how close-knit the Israeli ecosystem seems to be; yet far from detracting from its strength, it seems to enhance it. "I love the sense of national pride. From the outside it seems that there is only one degree of separation between people in the ecosystem; it's very collaborative, everyone wants everyone else to succeed and seems to be pulling in the same direction."
Weiskam recalls an incident where founders of a company had a strenuous debate in front of a team of potential Sapphire investors while making a pitch, remarking that "it's a good thing. Healthy debate and competition going on between and within companies is very good for innovation and creating something that disrupts markets. We are very similar in our firm and our partnership. Investment decisions are never black and white and things that we discuss with regard to investments are always shades of gray. To make the most informed decisions it does require critical thinking and open communication though."
The most successful venture capital firms today – and that includes Sapphire – acknowledge that they are ultimately investing in individuals. "In our due diligence," Weiskam highlights, "we – including our Portfolio Growth team – try and meet as many people as possible, while encouraging a reciprocal outlook from the proposed client. We are very much investing behind the individuals who make up the team. We meet incredibly smart people doing amazing things and each of them has their own strengths and weaknesses. Some people are great at starting businesses, taking it forward in the early stages but may struggle when it comes to scaling up. That is where we come in. It is very unusual – even unique – to find a CEO or founder who is capable of doing it all."
Diestel concludes that Sapphire is spending lots of time in Israel because there is a huge opportunity. "We are investing behind the momentum, and that virtuous cycle of success begetting success, will get increasingly powerful."
Related posts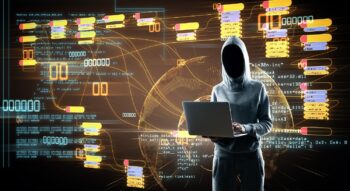 Game Of Cat & Mouse: How The World Is Fighting New AI Threats
December 03, 2023