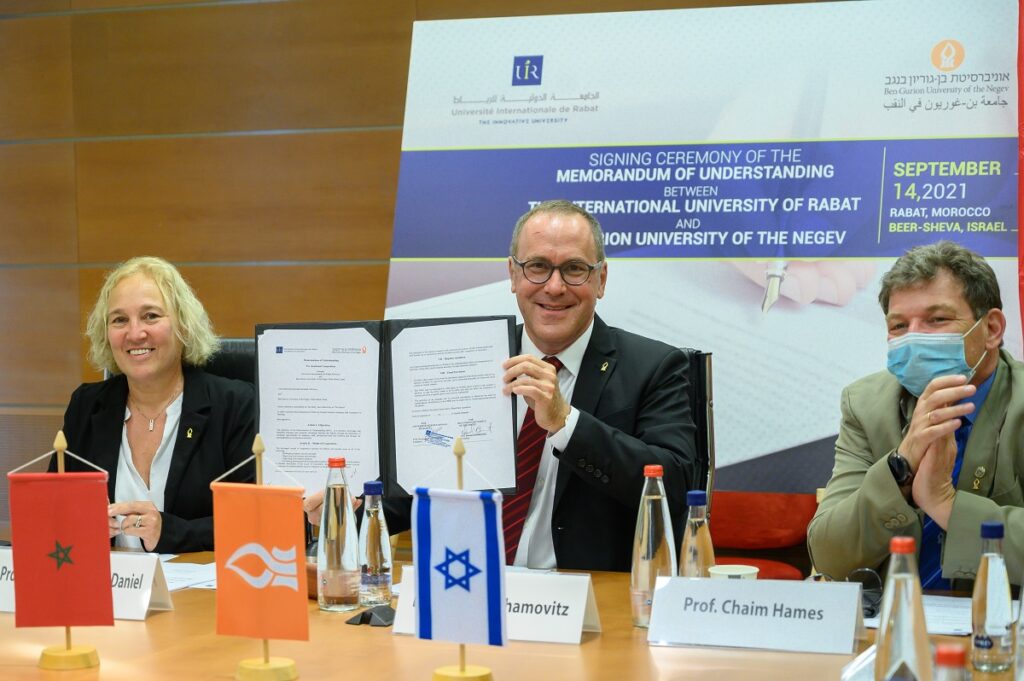 Israel's Ben-Gurion University of the Negev and Morocco's Université Internationale de Rabat (UIR) have signed a historic Memorandum of Understanding (MoU) last week to collaborate on research and education.
The agreement comes just a few days after the UN ambassadors of Israel, the United Arab Emirates, Bahrain, and Morocco marked the one-year anniversary of the signing of the Abraham Accords.
The two universities "share many interests and values," a BGU statement said. The MoU aims to formalize the joint vision and facilitate scholarly and scientific cooperation between the institutions through joint research, teaching, student, and staff mobility.
Cooperation will include joint activities in the fields of Humanities, Social Sciences, Natural and Health Sciences, under the heading "People of the MENA region" (MENA stands for the Middle East and North Africa.)
The research will be led by scientists from the region, through their own points of view, something BGU says is "a break from the past where collaborations usually involved a third partner from another region."
"We can't wait for Covid-19 to subside so we can meet in person, both in Rabat and in Beer-Sheva," said the two universities said. "In the meantime, we are excited that the academic collaboration has begun."
The collaboration will include a joint workshop called "Oasis in the Middle East and Northern Africa, an Ecological Utopia" where topics like land ownership, water sources, agriculture of arid and semi-arid lands, land restoration and issues related to sustainability will be discussed. Another area of study includes the cultural, anthropological, historical, sociological, and economic heritage of the Moroccan Jews from history in Morocco to their current diaspora. Studies will also focus on the intertwined destiny of Jews and Muslims in the MENA region.
Related posts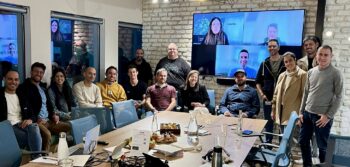 Amid War, Program Helps Open US Doors For 10 Israeli Startups
December 06, 2023