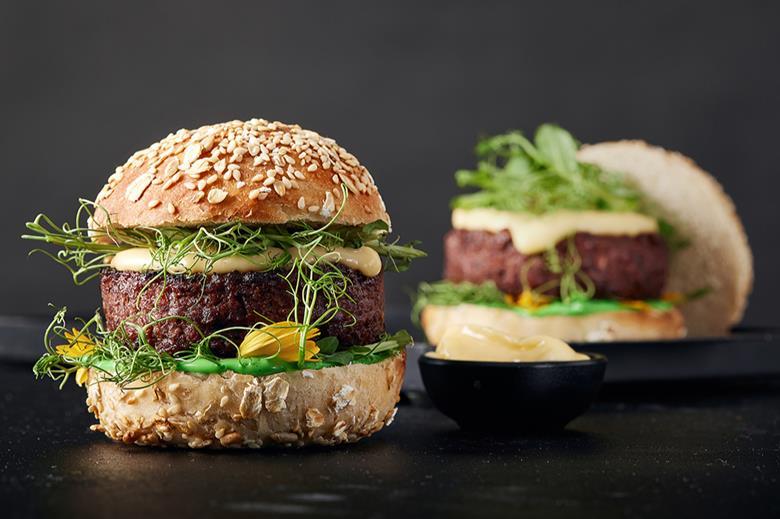 Israeli food tech startup Redefine Meat announced plans this week to commercially launch its plant-based alternative meat products in the UK and elsewhere in Europe by the end of the year, and is expecting to reach the United States and Asia in 2022.
The Tel Aviv-based company, founded in 2018 as Jet Eat by Eshchar Ben-Shitrit and Adam Lahav, developed digital processes to produce sustainable, high-protein, no-cholesterol, plant-based meat alternatives. The company says its products taste like real meat, and have the correct texture through a process that involved layering embedded properties like flavor and color.
Last month, the startup commercially launched five new types of 3D printed alt-meat in select Israeli restaurants and hotels nationwide. The new products include a premium 170-gram (6-ounce) burger, ground beef, sausage, kebab, and Middle Eastern pastry-wrapped cigar.
"Launching our first product portfolio represents a big step in our mission to become the world's largest meat company and accelerates our ability to bring to market our further innovation later this year," said Ben-Shitrit, who serves as Redefine Meat CEO.
The new plant-based meat products are currently available at restaurants such as Hudson Brasserie, Nam, Asif, 2C and Bodega American Kitchen in Tel Aviv; Eddie's Hideaway in Eilat; The Lounge at the Inbal Hotel in Jerusalem; Sinta Bar in Haifa; Guesta in Karmiel; and Guoje & Danielle in Moshav Bnai Zion.
Earlier this year, NoCamels reported that Redefine Meat completed a $29 million Series A funding round, the largest amount raised by an alternative meat company at this growth stage. At the time, the company indicated that the investment will be used to expand the company's portfolio and support its commercial launch and international growth in 2021. It will also be used to support the slated completion of a large-scale production facility for Redefine Meat's industrial 3D Alt-Meat printers set for later this year.
The company, which unveiled the world's first plant-based 3D-printed steak (Alt-Steak) last summer, also launched a large-scale blind taste test with Rishon Lezion-based meat distributor Best Meister earlier this year, serving up plant-based kebabs and other delicacies to unsuspecting meat lovers in the Israeli town of Kidron.
"Each product in the range and the ones to follow are born from our understanding of meat at the molecular level, extensive R&D and technological innovation, which combined provides us the ability to create any meat product that exists today. This has been critical to achieving a superiority in taste that honestly, we did not even expect, and the technological versatility to do what no other has done – replace every part of the cow with tasty plant-based meat," said Ben-Shitrit.
"In 2018, my co-founder and I started with a vision to replace the entire cow with tasty meat alternatives that would be embraced by meat lovers around the world," Ben-Shitrit added, "With the backing of such strong investors and strategic partners, and the incredible global interest we continue to receive, the progress we have made has been phenomenal and we're only just getting started. For those seeking to believe it, I encourage you to try our New Meat and taste it for yourself. We don't expect you to like it, we expect your mind to be blown."
Related posts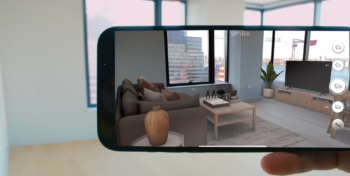 Augmented Reality App Makes Empty House Into Potential Home
October 02, 2023