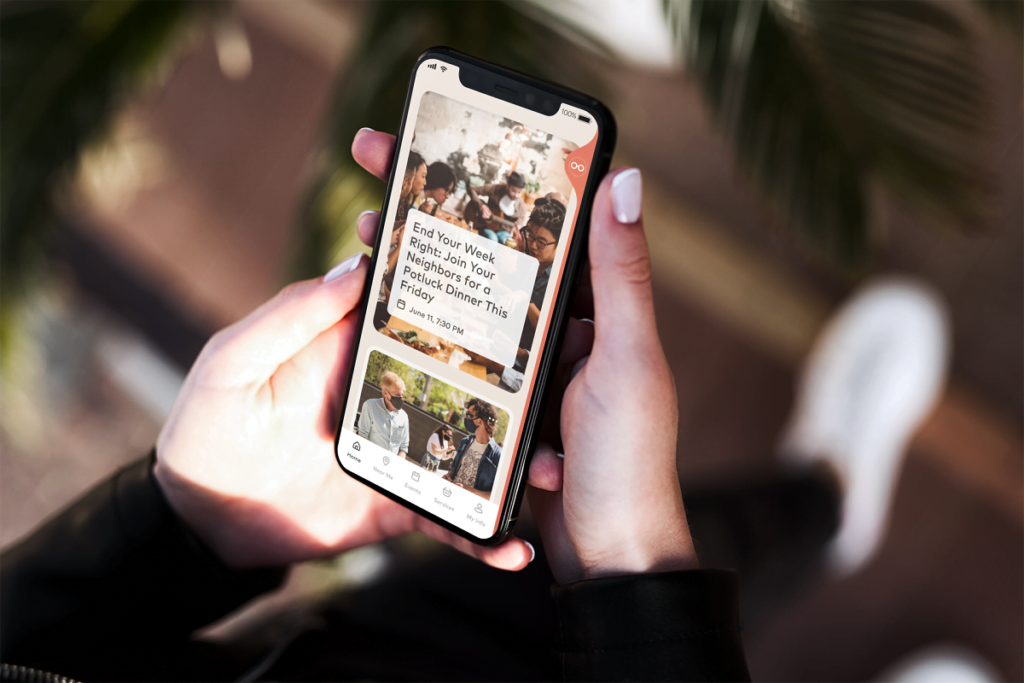 City life has transformed in the wake of the novel coronavirus pandemic and for Venn, a social urban planning startup focused on revitalizing neighborhoods, the change has pushed the firm to a whopping 1,200 percent growth in 2020.
Venn announced on Wednesday that it has closed a $60 million Series B round, bringing the company's total funding to $100 million. The round was led by Group 11, with significant participation from Pitango, Hamilton Lane, and Bridges Israel.
"COVID-19 had everyone wondering what kind of effect it would have on city living, and on the residential market specifically, where early in the pandemic we saw about 30 percent of the population leaving the major cities and going to live with their parents or elsewhere," Or Bokobza, co-founder and CEO of Venn, tells NoCamels. "But at the same time, we saw better retention rates of people wanting to remain in their Venn neighborhoods."
SEE ALSO: Tel Aviv Sets Sights On Vaccinating Young Israelis With Offers Of Free Drinks, Food
Indeed, the pandemic shook up city centers around the world in giving many city dwellers a new opportunity to work-from-home and as a result, take away the pre-Covid-19 need to pay high rents or property taxes to live near places of work or study.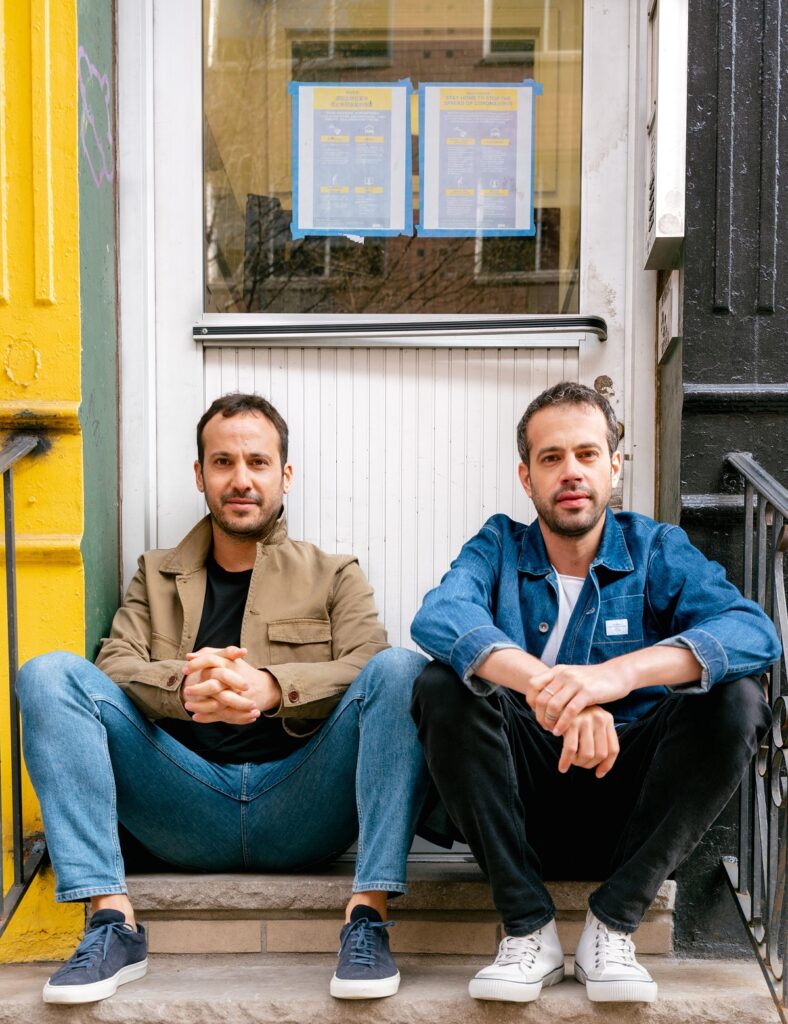 Tens of thousands of residents self-exiled from the world's big cities during the pandemic to the suburbs or greener pastures and reports show that at the height of the pandemic 41% of Londoners moved out of the city, 20% of Parisians, 10% of Berliners and 3% of Bay area residents.
Not everyone moved out.
In fact, residents of Venn neighborhoods felt a greater sense of belonging to a community that the company reported a 37 percent reduction in people leaving their neighborhoods and a 20 percent increase in people moving in during the pandemic.
"You don't need data to know that people crave connection, but Venn's numbers speak volumes. People want to live in communities that make them feel that they belong, and Venn has found a way to achieve that through its technology, expertise, and experiences," Dovi Frances, managing partner at Group 11, said in a statement announcing the new funding round.
Won't you be my neighbor?
Venn creates urban neighborhoods that are more affordable and offer a sense of community. While the Covid-19 pandemic isolated people from one another, Venn's neighborhood projects kept people together.
"Loneliness was an epidemic long before COVID-19. Over the past 30 years, it's become easier to connect with strangers around the world than our neighbors around the corner. Remember when we used to be able to walk down the street and run into our friends? Or go to the grocery store and be greeted by name? We've lost touch with something elemental and vital for our lives and progress: the idea of 'Neighborhood.' This is the problem that Venn was built to solve," says Bokobza. "We are using the power of community to build better neighborhoods for neighbors, property developers, and local businesses alike, and our work is more important now than ever before."
The founders, friends Bokobza, David Sherez and Chen Avni, shared a dream to raise their families side-by-side. In June 2019, Bokobza told NoCamels the founder friends wanted to bring the best elements of their childhoods to their new community vision of a "new way of neighboring."
"We're trying to redesign the neighborhood experience," he said at the time.
Sign up for our free weekly newsletter
Subscribe
According to Venn's 2020 Annual Impact Report, Venn Neighbors who participated in two or more of the company's local programming and events were 90 percent more likely to stay in their neighborhoods. And with a full neighborhood, it is better business for all — property managers and local businesses alike.
Bokobza explains that the global pandemic accelerated business for the Venn venture. The new reality pushed the company to scale its business model to establish more relationships directly with property developers. The company now offers B2B and B2C approaches.
"We had a lot of landlords reaching out to us and asking for the product," says Bokobza. "At the beginning of the pandemic, we were not ready to scale quickly. But our agility and our ability to to fit the company into the new reality helped us to move faster. We didn't expect to go and do another fundraising round right now, but the $60 million round is due to the growth of the company."
Venn's neighborhood platform enables better communication between property developers, landlords, and residents. It gives a $120 increase in net operating income (NOI) per unit for property developers due to increased resident retention and demand.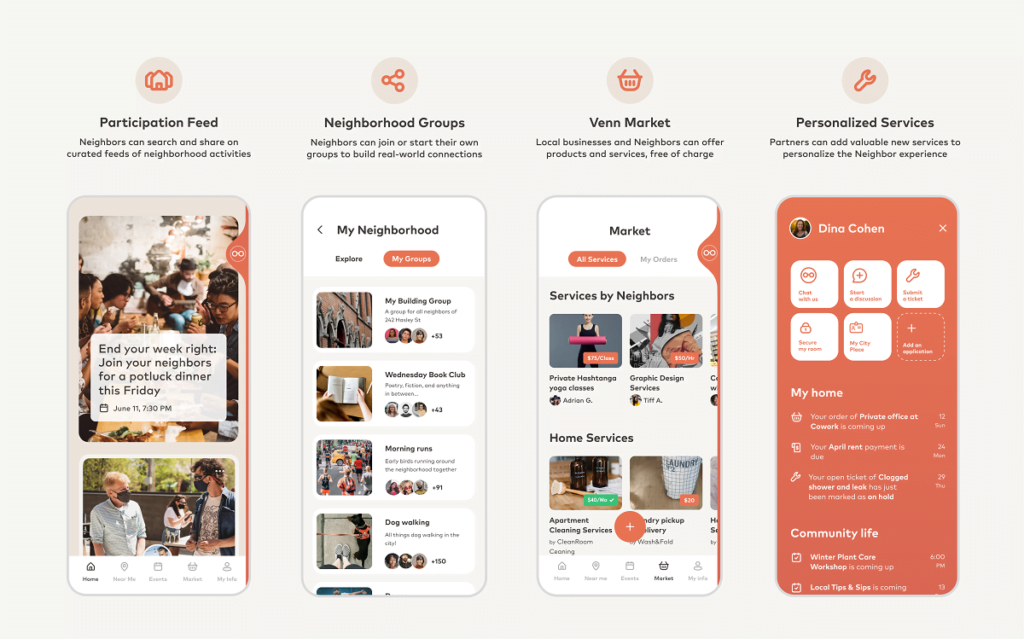 "Over the years in our neighborhoods, we've learned that individual and community levels of loneliness and connection are highly accurate predictors of people's likelihood to stay and put down roots. And we've learned that Venn can support three behaviors to improve people's sense of connection: real-life social links between neighbors; support for the local economy; and civic/community service," Chen Avni, co-founder and CPO of Venn, said in a statement.
Asked what the company would have done differently had it known a pandemic would create an even greater need for belonging, Bokobza says that "the number one thing that we'd probably have done is to recruit more engineers, product people and designers. Every landlord has his or her own property management software, and every market has its own technological component that we need to integrate. We work very fast with our engineering team and R&D center, but we need to expand."
Venn's newest funding round will be used to support investments in recruitment, new business, and US operations. It will be used to fill dozens of research and development positions across the company's international product engineering team, building out Venn's business development efforts as partnerships with property managers continue to grow, and expanding capabilities with local businesses and services to create new opportunities for neighborhood participation.
The company has neighborhoods in Brooklyn, Tel Aviv, Kansas City, and Berlin.
"I think you'd be surprised how similar the needs of people to know their neighbors is," says Bokobza. "At the end of the day, there are three basic things that help people know their neighbors: creating opportunities for people to build local businesses, ways to shape the living environment and increase the communication with the landlord or municipality. These basic things are exactly the same in every Venn community neighborhood. The only difference is the culture of the location."
SEE ALSO: Won't You Be My Neighbor: Israel's Venn Is Creating 'A New Way Of Neighboring' In Big Cities
Bokobza says the US market is the focus for the coming two years. Venn says it will expand to five more cities in the US in 2021.
"Ultimately, a neighborhood is made not by people who move there, but by the people who stay. We're in the business of making people want to stay and participate in their neighborhoods long-term," Avni said.
Related posts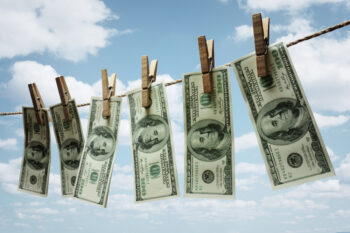 AI Money Laundering Watchdog That 'Senses' A Financial Crime 
September 24, 2023