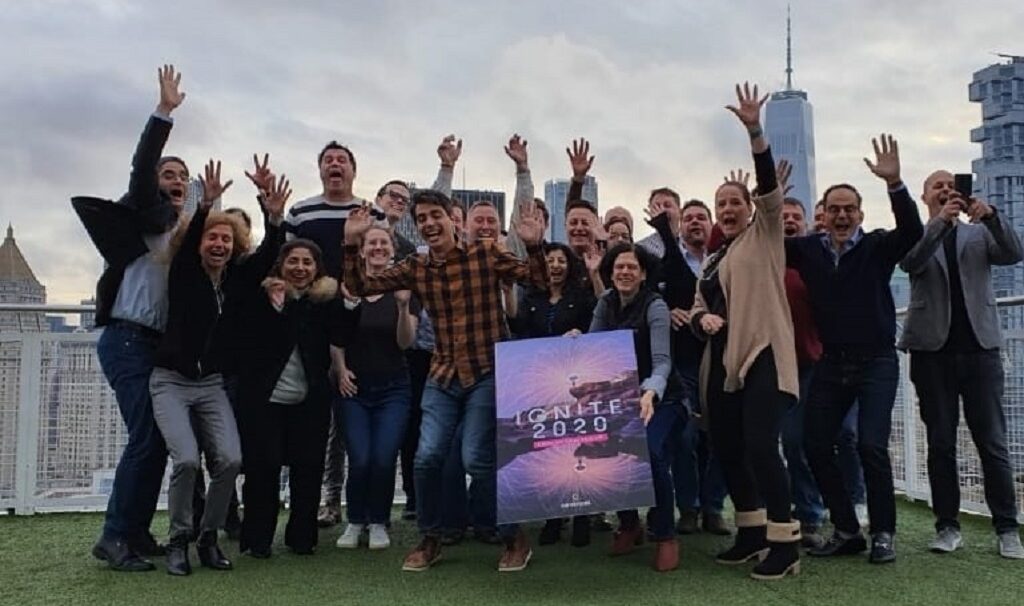 Israeli gamification company Centrical, formerly GamEffective, announced the closing of a $32 million funding round this week led by Intel Capital, a new investor, and Jerusalem Venture Partners (JVP), the company's largest shareholder. The round also included participation from C4 Ventures and Citi Ventures, also new investors, as well as existing investors Aleph, CE Ventures, La Maison Compagnie d'Investissment and 2B Angels.
Founded in 2013, Centrical developed an employee-centric platform for enterprises to drive engagement through advanced gamification. The platform combines AI-powered analytics, personalized microlearning and real-time employee performance management as well as adaptive coaching tools, and well-being strategies – all intended to better enable employees to feel part of their organizations, as well as engage and perform in hybrid workplaces.
Centrical said in the announcement that it saw significant growth in the usage of the platform by customer employees during 2020, as the pandemic got underway. Microsoft, for example, reported a 10 percent increase in the productivity of its contact center advocates, and a reduction of 12 percent in short-term absenteeism, thanks to advocates reporting they feel more empowered and engaged, Centrical indicated. Furthermore, in internal surveys , 89 percent of Microsoft's advocates acknowledged being well informed of, and able to apply in their work, training and knowledge updates delivered by the platform.
"Over the prior eleven months, customer usage of the Centrical platform grew by more than 500 percent. That's a clear indication Centrical is key to forming performance-driven cultures in businesses," said Gal Rimon, Centrical's founder and CEO. "Centrical will dominate the Employee-Centric Success category because of our ability to understand the role employees play in an enterprise, and offer the right way to engage them to create a win-win engagement."
The company said it will use this investment to accelerate market engagement, enter new markets, and create additional solutions to meet the needs of organizations and their employees who operate in an increasingly hybrid work environment.
"Centrical is liberating and revolutionizing the lives and performance of frontline employees in large organizations. So often, these key employees are burned out, feel they're not getting the right attention, don't understand the goals of the organization, and do not receive sufficient training," said Erel Margalit, JVP's founder and executive chairman who will become Centrical's Board Chairman.
"With the Centrical platform, employees are enabled to thrive by working together while simultaneously creating a language by which their managers are able to empower and support them, aligning their personal goals within the framework of the larger objectives and milestones of the organization. With so many employees working from home these days, this sense of connection is needed now more than ever, as you simply cannot win a game alone: passing, blocking and screening are all necessary actions for the team if they're going to score and win the game. And that is the Centrical breakthrough, making this company a category leader," he added.
Trina Van Pelt, an Intel Capital VP and senior managing director said Centrical's "innovative augmented people intelligence platform addresses the needs of companies and employees operating in today's global, hybrid workplace."
"Through on-going innovation and expansion of its Employee-centric Success Platform, Centrical can disrupt many of the world's largest enterprises and help drive successful business outcomes," said Van Pelt.
Related posts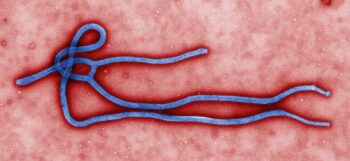 Israeli COVID Treatment Found To Be Effective Against Ebola Virus
October 04, 2023