US-Israeli all-in-one cloud data platform Panoply announced on Wednesday a $10 million investment from Ibex Investors and C5 Capital.
This brings the company's total amount of raised capital to $24 million.
The funding will enable the expansion of sales and marketing efforts to fuel the continued growth of a platform that provides sophisticated data analytics without the problems that come with data warehouse and pipeline management.
Founded in 2015 and launched to select users in 2016, Panoply is a cloud data platform that provides end-to-end enterprise data for analysts. The platform combines data warehousing and code-free data integrations. The company is based Tel Aviv and San Francisco and counts alcohol delivery service Saucey and bike share company Motivate as customers.
Panoply gives analysts more control over their data by making it possible to set up a data warehouse and start syncing data in under five minutes. Key features of its platform include connections to all major BI and analytical tools and industry-leading onboarding and support.
"Simplicity and ease of use are top of mind for growing organizations with data needs," says Nicole Priel, vice president at Ibex Investors. "By democratizing the creation and management of data infrastructure, we believe that Panoply offers unparalleled capabilities for organizations without the need for costly and complicated engineering efforts."
"We aspire to make analysts' lives simpler and more productive by making it easier for them to sync, store, and access their data, and this funding will go a long way toward that mission," said Panoply CEO Yaniv Leven.
Related posts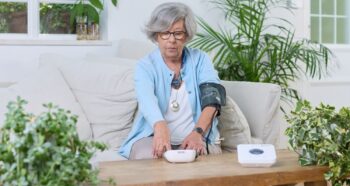 Smart Healthcare System Keeps Elderly At Home, Not In Hospital
November 29, 2023