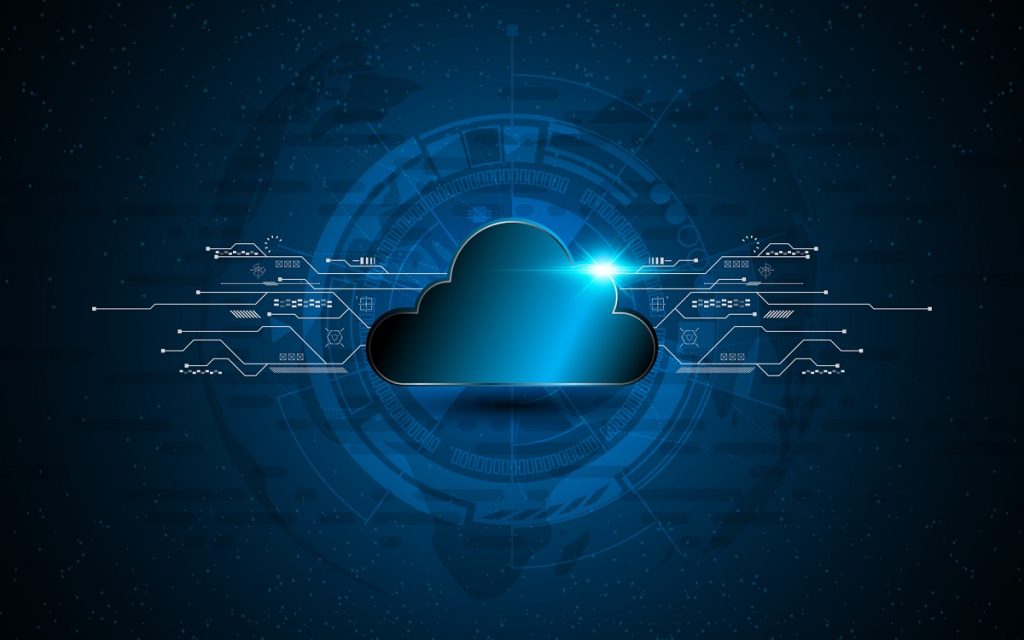 Twelve Israeli-founded companies were named among 100 startups to The Cloud 100, an annual ranking of the world's top private cloud companies by American business magazine Forbes.
The list, in its fifth year, "recognizes standouts in tech's hottest category, from small startups to private-equity-backed giants, from Silicon Valley to Australia and Hong Kong," the magazine said.
The companies on the list have been "selected for their growth, sales, valuation, and culture, as well as reputation score derived in consultation with 43 CEO judges and executives from their public-cloud-company peers," Forbes added.
SEE ALSO: Forbes Lists 10 Israeli-Founded Firms Among 50 'Most Promising' AI Companies In US
The round-up was produced in partnership with American venture capital firm Bessemer Venture Partners and Salesforce Ventures, the investment arm of American cloud-based software company Salesforce.
The companies come from sectors such as real estate, retail, data, cybersecurity, cloud infrastructure, sales, and design.
According to Forbes, not even the COVID-19 pandemic has slowed down these startups. "With a record combined value of about $270 billion and at least 87 companies valued at $1 billion or more—up from 65 a year ago—the Cloud 100 list is bigger and stronger than ever before," the magazine said.
The companies that made the top five included four firms headquartered in California and one in New York. This year's number one company was Snowflake, a cloud-based warehousing company from San Mateo, California, which took the top spot just hours before it "graduated" from the list by going public with an initial public offering (IPO.) The second spot went to Stripe, an online payments processing company for internet businesses based in San Francisco. This company dropped to the number two spot after three years at number one. The third spot on the list went to UiPath, a New York-based global software company that develops a platform for robotic process automation. Fourth and fifth place went to HashiCorp, an infrastructure automation startup, and Databricks, an AI-focused database company, both from San Francisco.
Other recognizable names on the list include cloud-based design software maker Canva, team management web and mobile application Asana, AI-powered writing assistant Grammarly and DevOps software company Gitlab.
The 12 companies on the list are all valued at over $1 billion and founded by Israelis. Some of them have headquarters in Israel, others have research and development centers and other locations. All of them have been selected for their prowess in cloud-based activities.
JFrog
US-Israeli DevOps software company JFrog is the first Israeli company to be recognized on the list, taking 14th place just behind the web-based DevOps lifecycle tool GitLab. The company, which lists both Sunnyvale, California and Netanya, Israel as headquarters, was founded by current-CEO Shlomi Ben Haim, Chief Data Scientist Frederic Simon, and CTO Yoav Landman in 2008. The company automates software updates and is considered a pioneer and leader in its space and one of the most recent SaaS companies to go public. JFrog's recent IPO was valued at $3.9 billion in the first session it was traded on Wall Street, according to Globes.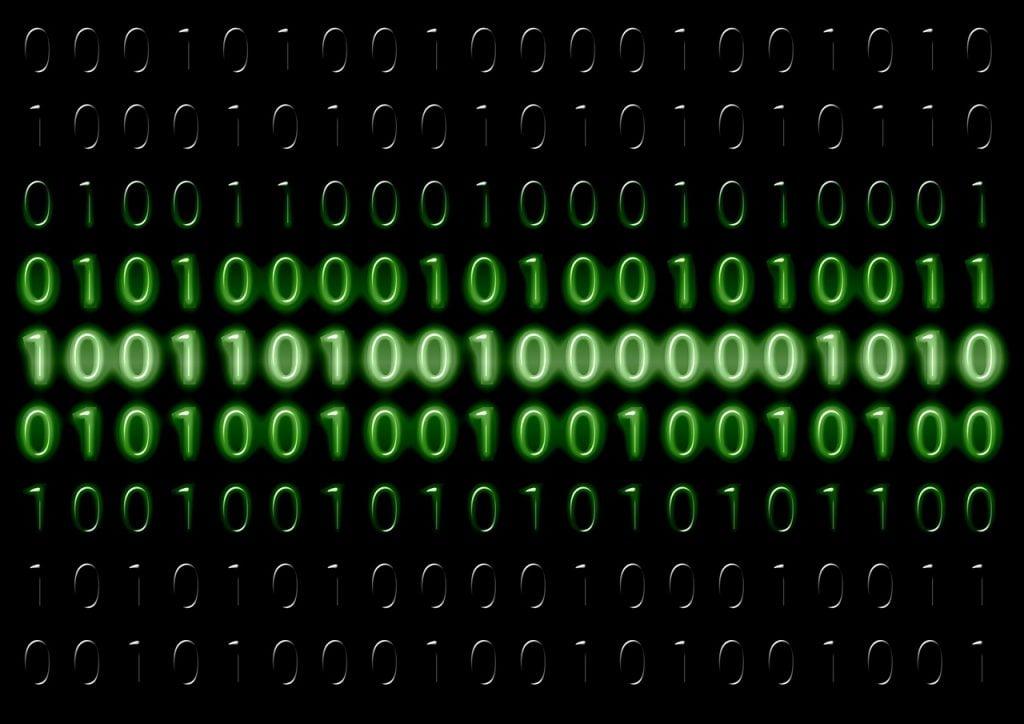 According to The Cloud 100 list, the company has 600 employees and has raised $228 million to date, including $165 million in a Series D funding round in 2018.
Sisense
The New York-based business analytics company Sisense took the 31st spot on the list. In January 2020, with the global COVID-19 pandemic just getting started, Sisense announced a funding round of over $100 million led by Insight Venture Partners, which valued the company at over $1 billion.
The startup was founded by Adi Azaria, Aviad Harell, Elad Israeli, Eldad Farkash, and Guy Boyangu, and is based in New York.
Sisense has raised $270 million to date and has 800 employees headed by CEO Amir Orad, according to Forbes. It has been recognized on The Cloud 100 for five years in a row.
Monday.com
The cloud-based team management platform Monday.com is the only company on the list directly headquartered in Tel Aviv. The Israeli visual project management company founded by Eran Zinman and Roy Mann has created a fully customizable platform for teams that offers project management, HR forecasting, marketing planning, event coordinator, and task tracking tools. Its customers include Carlsberg, Discovery Channel, WeWork, Glossier, Phillips, and Hulu, among others.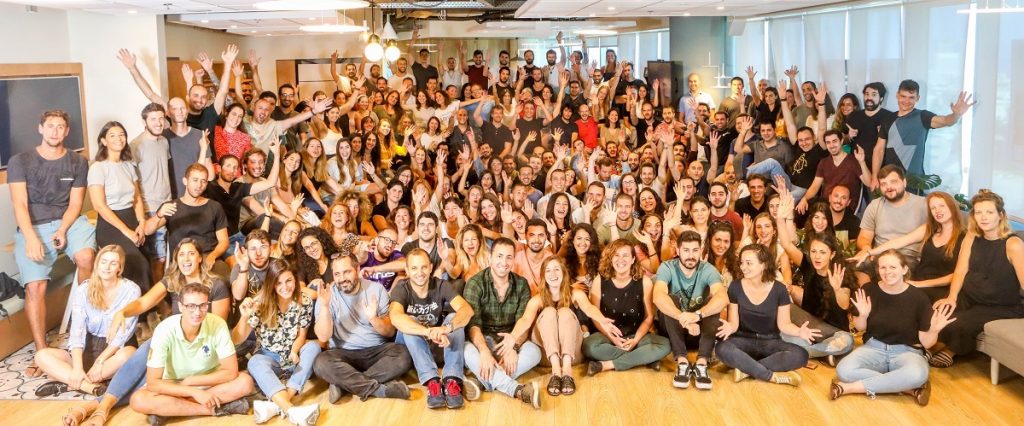 Last year, when Monday.com raised $150 million in a Series D funding round at a $1.9 billion valuation, it also said it nearly tripled revenue and doubled its customer base to more than 70,000 paying teams around the world. That year, the company also added new features enabling teams to connect unlimited cloud apps to the platform and integrate tools such as Jira, Typeform, MailChimp, and Slack.
Monday.com has 670 employees and has raised $234.1 million to date.
AppsFlyer
Israeli-founded software-as-a-service mobile marketing analytics and attribution platform AppsFlyer took the 62nd spot on The Cloud 100 list. In January 2020, the company nabbed a $1.6 billion valuation after it announced it has raised $210 million in a Series D funding round led by New York-based global growth equity firm General Atlantic.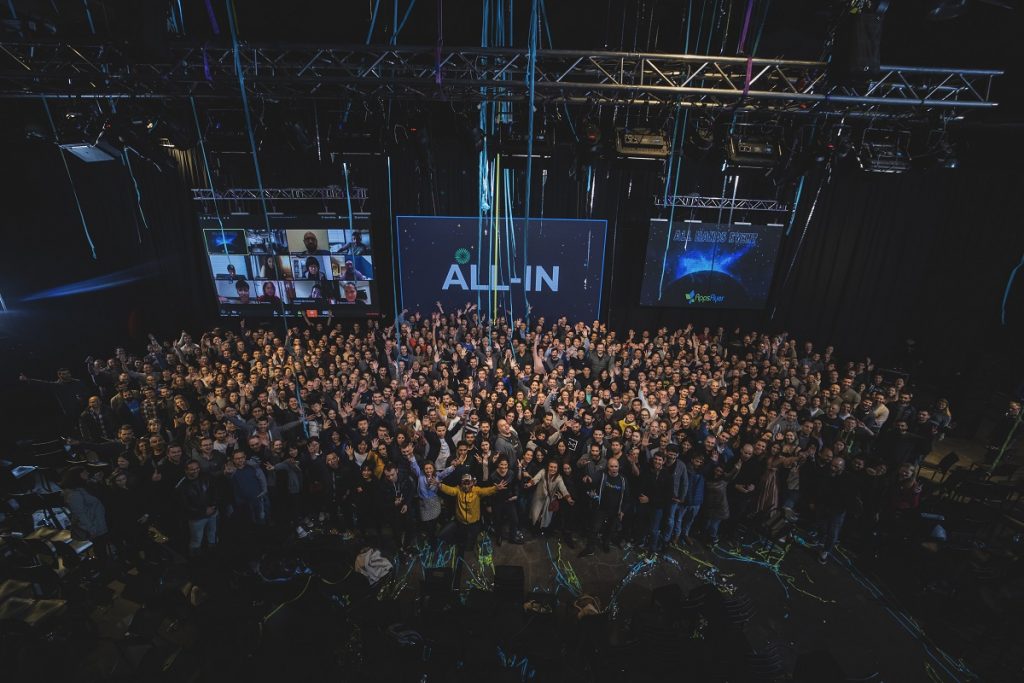 This brought the company's total funding to $294 million.
Based in San Francisco, AppsFlyer was founded in 2011 by Oren Kaniel and Reshef Mann. It develops software products that help marketers and developers measure and analyze ad spending and maximize marketing investments.
AppsFlyer has 957 employees across offices in the US, Europe, Latin America, and Asia.
Gong.io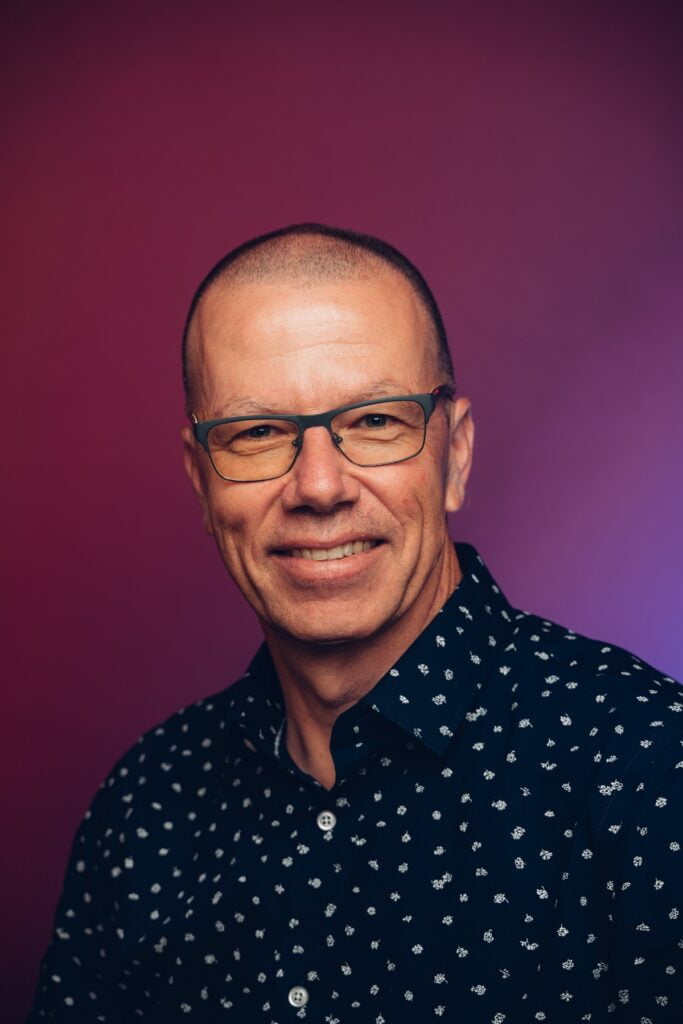 The companies that nabbed 71st, 72nd, and 73rd place are all startups founded by Israelis. Gong.io, the US-Israeli company that uses AI to analyze customer data for sales teams, took the 71st spot on Forbes' Cloud 100 list.
In August, the company announced a third funding round in 18 months, securing $200 million at a whopping $2.2 billion valuation in a Series D funding round.
The company has raised over $330 million to date including a $65 million Series C funding round in December 2019 and a $40 million Series B investment in February 2019.
Founded in 2015 by Amit Bendov, CEO, and Eilon Reshef, chief product officer, Gong developed a platform that uses natural language processing and machine learning to improve sales and customer service.
The company has 355 employees.
TripActions
Corporate travel platform TripActions, in 72nd place, was founded by Israeli entrepreneurs Ilan Twig and Ariel Cohen in 2015 in a bid to overhaul corporate travel, NoCamels reported in 2019. The AI-powered platform that centralizes trip booking – flights, hotels, car rentals, transfers – as well as tracks expenses and provides 24/7 personalized global support for executives and employees on the move. Customers include WeWork, Lyft, SurveyMonkey, and Complex Networks.
Sign up for our free weekly newsletter
Subscribe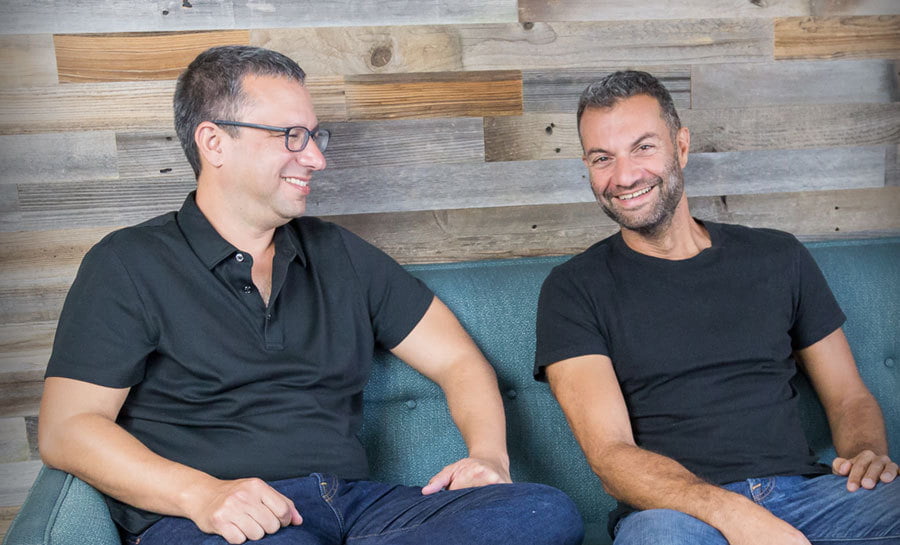 Last year, the California-based company closed a $250 million Series D funding round led by private US venture capital firm Andreessen Horowitz. The funding round brought the company's current valuation to a whopping $4 billion.
In March, TripActions was featured in the travel sector of the most innovative companies by Fast Company. It came in eighth out of 10.
The company has 900 employees across nine global offices, including Amsterdam, Chicago, London, Sydney and New York.
Armis
In 73rd place, the IoT security startup Armis was founded in 2015 Yevgeny Dibrov, CEO, and Nadir Izrael, CTO, and Tomer Schwartz (no longer with the company), and is headquartered in Palo Alto, California and Tel Aviv. Armis has 350 employees, according to Forbes.
The company's security solution eliminates IoT security blind spots, letting enterprises embrace IoT as part of their digital transformation and develop full visibility and control over the IoT devices that operate within their networks. The solution analyzes and classifies these devices in order to identify risks or potential cyber attacks. The company's customers have included Mondelēz, Sysco Foods, Allergan and Samsung Research America.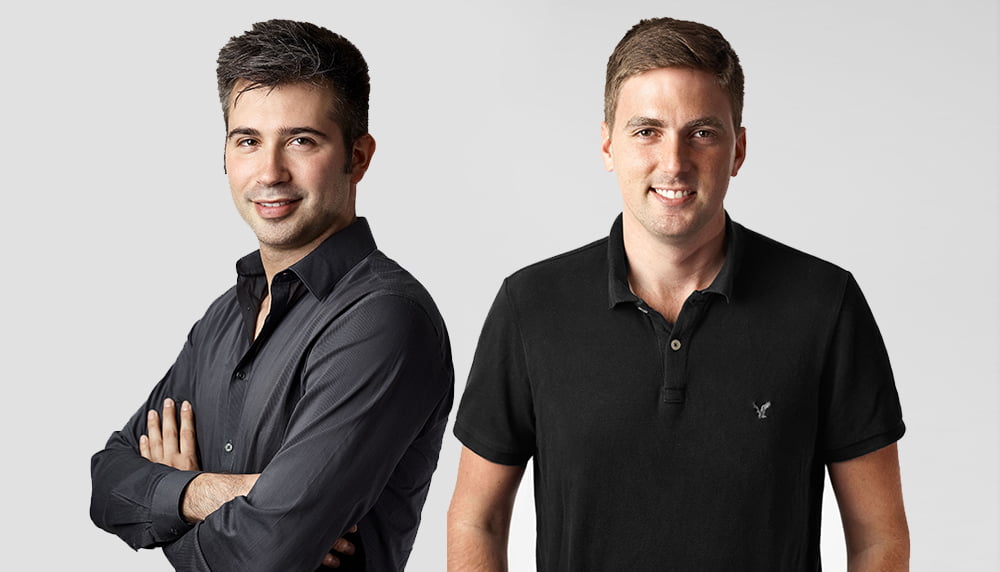 The Cloud 100 said this company raised $112 million to date.
In January 2020, the IoT security company announced that it agreed to be acquired by NY-based venture capital and private equity firm Insight Partners at a company valuation of $1.1 billion. Under the terms of the agreement, Armis said Insight would acquire the company for cash with participation from CapitalG, formerly Google Capital, for $100 million and rollover from certain existing stockholders subject to customary conditions and approvals.
The deal represented the first billion-dollar exit for an Israeli company in 2020.
WalkMe
In 75th place on the Forbes list was WalkMe, an Israeli-founded company that guides customers through complicated websites.
The company was founded in 2011 by Rafael Sweary, Dan Adika, and Eyal Cohen as a guidance and navigation tool and has been constantly growing as more leading enterprises and SMBs alike have adopted the software to either help train employees on internally used software, or improve their users' experience of their product. WalkMe adds "tip balloons" with information that helps users understand how to use a website, app, or software. Clients include LinkedIn, Adobe, PayPal among some 30 percent of Fortune 500 companies.
Since 2019, WalkMe has been valued at at least $1 billion. The company is based in California, has 850 employees, and has raised $311 million to date.
Yotpo
Yotpo, in 84th place, is a leading eCommerce and content marketing platform that helps retail brands generate online revenue growth. In August, the company announced the closure of a $75 million Series E funding round led by Bessemer Venture Partners (BVP).
Founded in 2011 by Tomer Tagrin and Omri Cohen, Yotpo works with brands such as Patagonia, Steve Madden, and Thinx to collect customer-generated content including reviews, ratings, photos, and Q&A to build brand awareness, better customer experiences, and strong brand-customer relationships.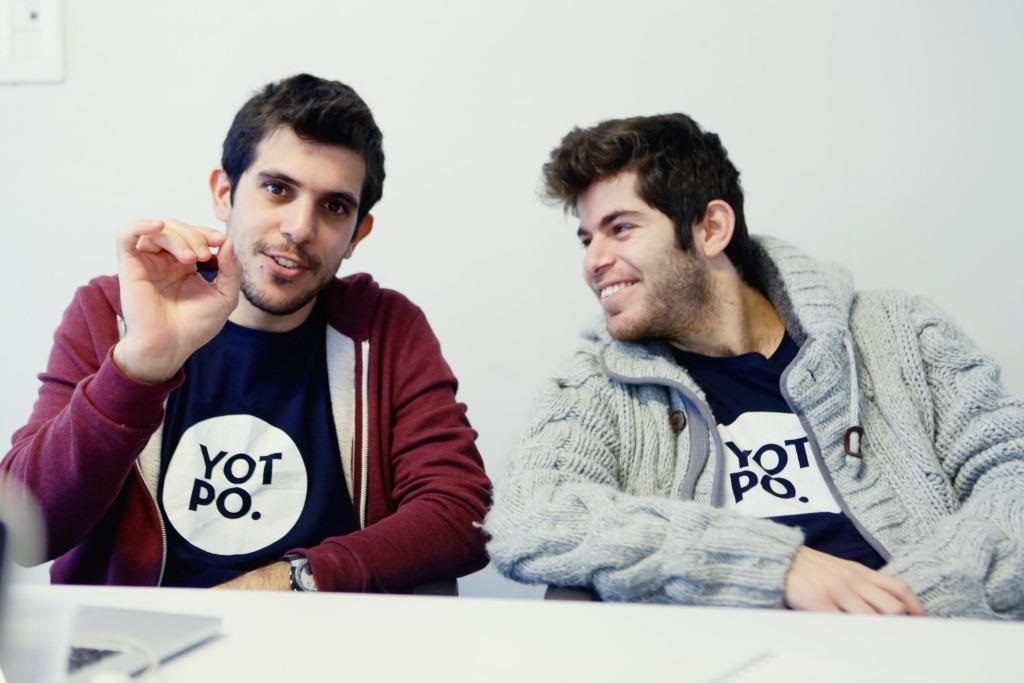 The company has raised $176 million to date and recently indicated that it has seen a spike in customer growth attributed to the COVID-19 pandemic, which has pushed consumers to shift further to online retail.
Last year, Yotpo said it experienced a 300 percent increase in customers and a 250 percent increase annual recurring revenue since November 2017.
Snyk
Israeli-founded cybersecurity company Snyk provides security solutions for vulnerabilities in open source libraries. In January, Snyk announced that it closed a $150 million investment at a $1 billion valuation "to bring a new approach to application security."
The funding round came just four months after the company announced a $70 million investment led by VC firm Accel.
Founded in 2015 by Guy Podjarny, Assaf Hefetz, and Danny Grander, Snyk helps companies and developers find vulnerabilities in their open-source code and stay secure. Major clients include Google, Microsoft, Salesforce, and Adobe.
The company, in 86th place on the Cloud 100 list, is based out of Boston and has 310 employees. It has raised $450 million to date.
Riskified
Taking the 91st spot on the list, Riskified is an Israeli-founded, NY-based company that developed an e-commerce fraud prevention platform to make it easier for online merchants to accept high-risk credit card transactions. The company reviews, approves, and guarantees transactions that merchants might otherwise decline. Its solutions also increase bank authorization rates, protect customer accounts from misuse, and allow merchants to offer shoppers alternate payment methods, according to the firm.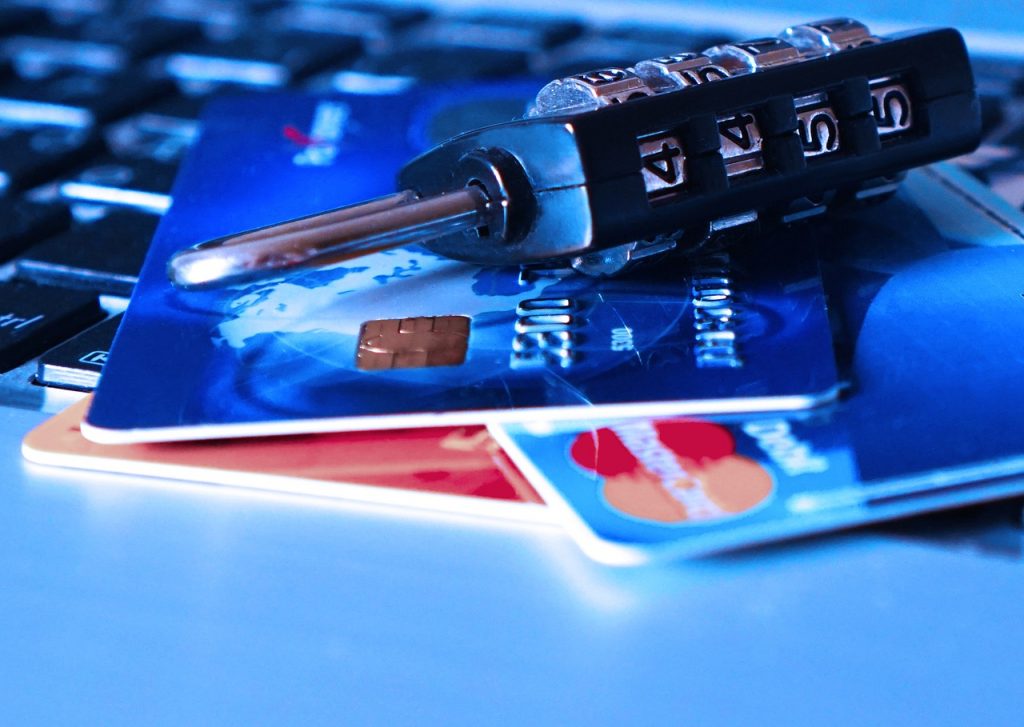 Riskified was founded in 2012 by CEO Eido Gal and CTO Assaf Feldman and has 567 employees at its headquarters in Manhattan and Tel Aviv.
In November 2019, Riskified raised $165 million at a $1 billion valuation.
BigID
Closing out the Israeli-founded companies on The Cloud 100 was the US-Israeli company BigID in 93rd place. The startup, founded by Nimrod Vax and Dimitri Sirota in 2016, helps enterprises protect their data in line with privacy regulations.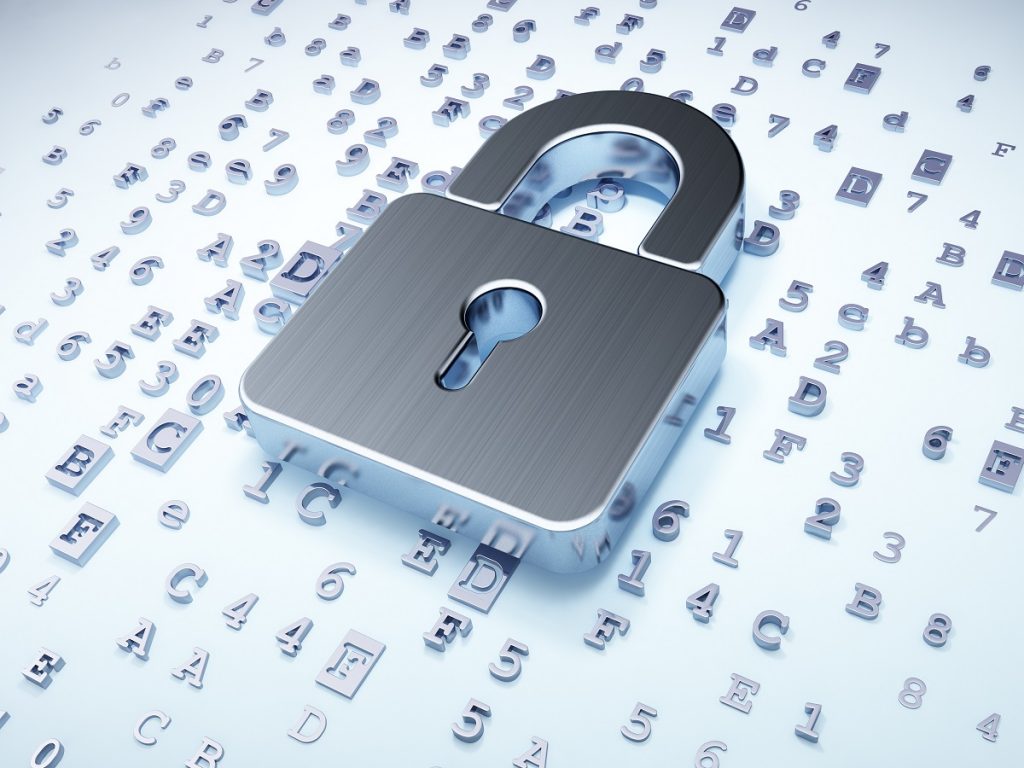 More specifically, the company uses advanced machine learning and identity intelligence to help enterprises better protect their customer and employee data, while complying with global data privacy regulations like the California Consumer Privacy Act (CCPA) and General Data Protection Regulation (GDPR,) a regulation in EU law on data protection and privacy for all individual citizens of the European Union and the European Economic Area.
SEE ALSO: New York Is Home To 9 Israeli-Founded Companies Valued At Over $1B
In January, BigID raised $50 million in Series D funding from investment group Tiger Global Management. The infusion of capital came less than four months after the firm raised the same amount in a Series C round in September 2019.
BigID has 200 employees in its offices in Tel Aviv, Paris, London, and New York. The company has raised $146 million to date.
Related posts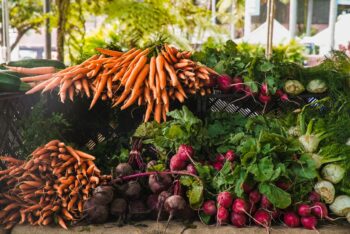 A Cybersecurity Approach To Cutting Food Waste
September 28, 2023