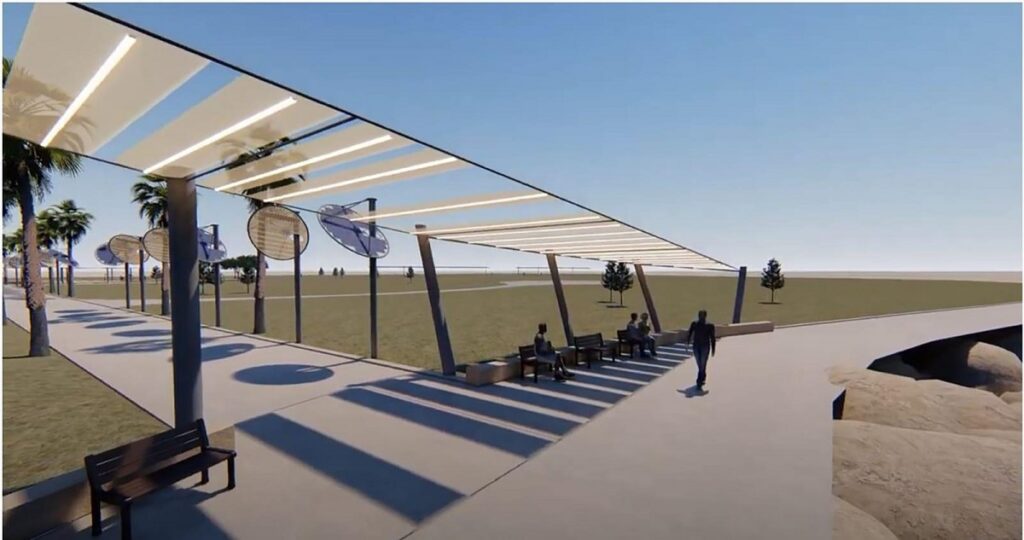 Tel Aviv industrial and product designer Anai Green was selected as one of four innovators to win the 2nd International C40 Women4Climate Tech Challenge 2020 this month.
Green, a designer who attended the Bezalel Academy of Art and worked in Japan before opening her independent design studio in Israel, nabbed the award for her development of an outdoor fabric that cleverly combines embedded solar organic PV cells which create both light and shade and can be used in urban settings such as umbrellas and canopies of varying sizes.
SEE ALSO: Sustainable Innovation: 6 Top Trends Driving The Israeli Cleantech Landscape
Dubbed Lumiweave, the solution offers a "workable approach" to climate change and shows how textiles can be used to support the environment and reduce rising temperatures by offering shade and lighting.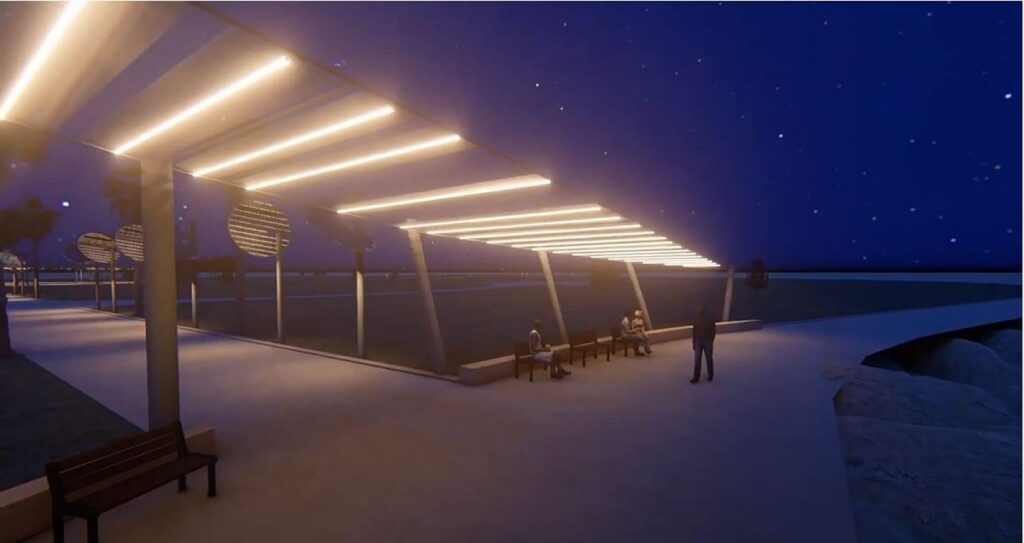 "Coming together with the Women4Climate Tech Challenge and a wider audience focused on today's climate challenges is a unique opportunity to bring technology, design and urban stakeholders together," said Green in a statement. "This will provide Lumiweave with a platform for promoting innovative design solutions for tempering the urban environment."
Green won the challenge alongside engineer Lorena Gordillo Dagallier from Cambridge, UK, and Meiling Gao and Vivian Bi of Clarity Movement Co., an environmental cleantech startup based in California.
The challenge, in its second year, was organized by Women4Climate, a group of mayors, entrepreneurs, innovators, students, scientists and activists that aims to enhance women's participation and leadership in building a sustainable future. The Women4Climate Tech Challenge is a joint initiative by C40 Cities and the VELUX Group, a Danish manufacturing company that specializes in roof windows and skylights.
The city of Tel Aviv joined C40 Cities 2017 among 96 cities that represent one-twelfth of the world's population and a quarter of the global economy.
Green's innovative product will be implemented in her hometown of Tel Aviv.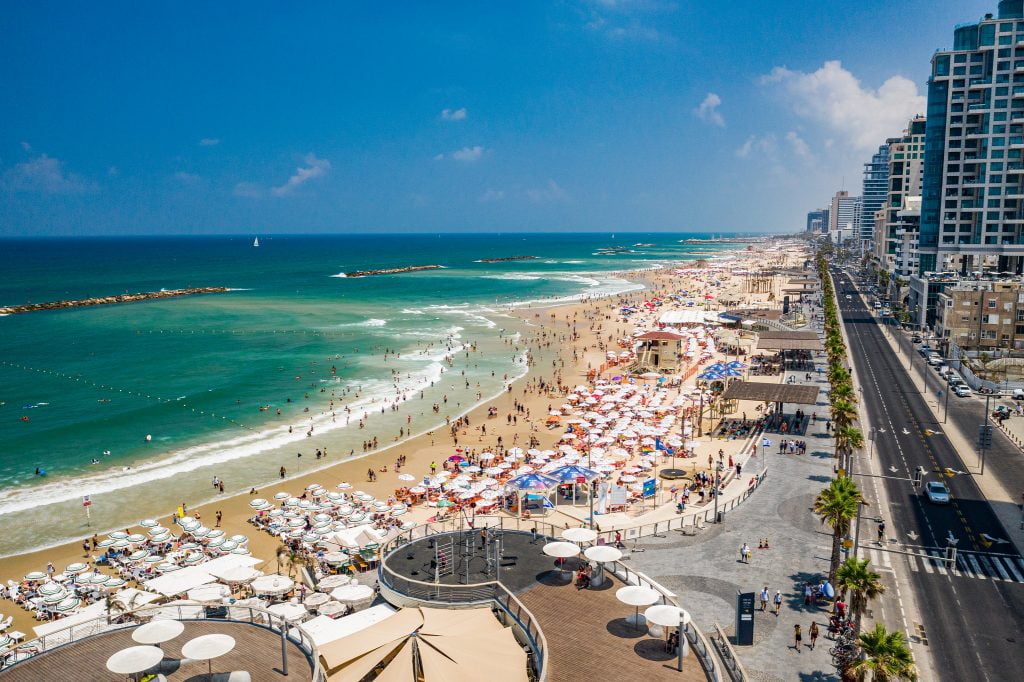 The four women will split a $50,000 cash prize, sponsored by the VELUX Group.
Sign up for our free weekly newsletter
Subscribe
Women-led climate tech
The C40 Women4Climate Tech Challenge was founded to support and promote diversity and inclusion in technology, innovation, and the environment sectors. Projects in the competition address urban sustainability, mobility, food, waste, water, building, urban farming, air quality solutions and are meant to deliver measurable impacts. They must also have the potential to be scalable in other cities; and be led by women.
"This challenge really emphasizes that women-led solutions for sustainable development and climate action are important for shaping the cities and communities that we would like to live in. The VELUX Group is very proud to have been the sponsor of this second inspiring challenge," said Ingrid Reumert, VP, global communications, sustainability & public affairs, VELUX Group, "Congratulations to these women for their innovative solutions that will now gain momentum to come to life in cities around the world."
Tel Aviv Mayor Run Huldai said: "One of the most pressing issues of concern regarding climate change in Tel Aviv-Yafo is the rising temperature, a great challenge that we will be contending with in the coming years.
"Lumiweave's solar shading structures can bring a unique solution to this problem. We are thrilled to work with Anai Green to test the solution where it is most needed," he added.
The other three winners will implement their products in Lisbon, Stockholm, and Los Angeles.
SEE ALSO: 6 Israeli Cleantech Companies Putting Sustainability At The Top Of Their Agenda
Gordillo Dagallier's initiative "open-seneca" is a mobile air quality sensor network that will be installed throughout the city alongside educational workshops. It was chosen as the winning project by officials in both Stockholm, Sweden and Lisbon, Portugal, and will be implemented in both of these cities.
Gao and Bi will see their initiative "Clarity – Smarter Buildings for Healthier Communities" implemented in Los Angeles. Clarity is a smart, low-cost air monitoring unit that can be used both indoors and outdoors to provide real-time air quality data that cities can use to monitor and best protect public health. The unit studies extreme pollution and records air quality data which can be measured and controlled to create healthier communities.
Related posts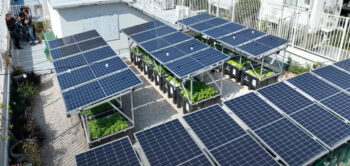 All-In-One Kit Turns Urban Roofs Into Energy-Producing Gardens
October 01, 2023