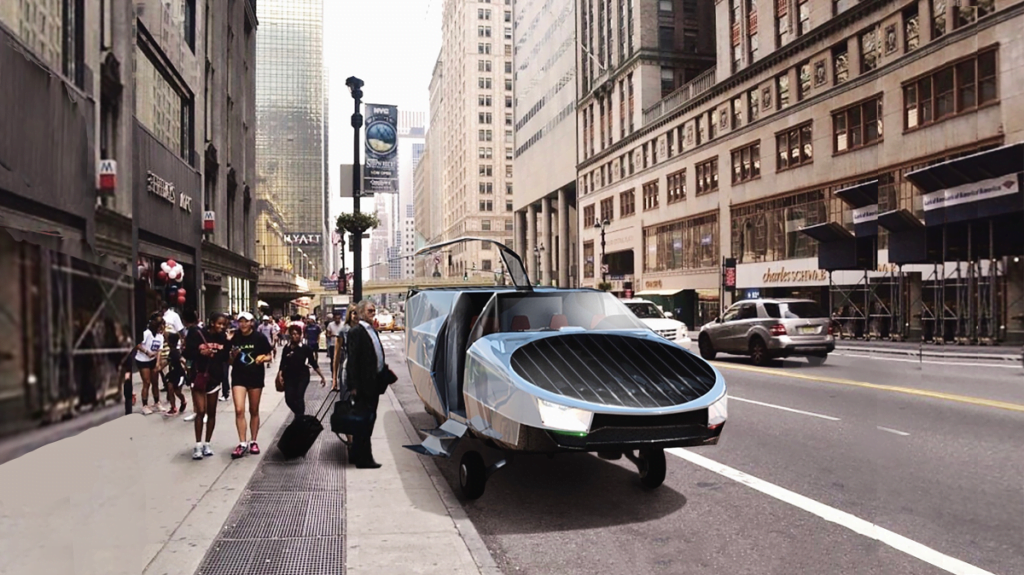 Flying vehicles have been called the future of urban transportation in the smart mobility sector, with companies like Amazon, Tesla, and Boeing creating some of the most cutting-edge flying car technologies — from delivery drones to all-electric passenger aircraft.
In Israel, state-of-the-art aerial vehicles are being taken to another level — with the development of an air ambulance that can "fly anywhere, land anywhere" — in an effort to save lives.
Israel's Urban Aeronautics, a company using internal rotors and advanced aerodynamic tech to develop the next generation of hydrogen-powered flying vehicles, announced this month it has signed an agreement with the US-based emergency air response service Hatzolah Air to develop, produce, and market its CityHawk aircraft for emergency medical service (EMS) applications.
SEE ALSO: Boeing Eyes Israeli Company's Patented Propulsion Tech For 'Flying Vehicles'
Hatzolah Air is the aviation arm of Hatzolah, an EMS organization founded more than 50 years ago with divisions in several countries, including the US and Israel. The formation of the Hatzolah Emergency Air Response Team was announced in May 2019 at the 50th Year Hatzolah International Conference in Jerusalem.
Hatzolah provides national and worldwide air transportation for those in need due to medical, humanitarian, and disaster relief reasons.

Hatzolah Air President Eli Rowe said that based on the company's initial estimates, it can "foresee a potential market of at least 800 CityHawks for Hatzolah and other EMS operators, with the possibility to save thousands of lives every year."
Urban Aeronautics' CEO and founder Rafi Yoeli tells NoCamels that one of their largest investors, the US-Israel firm Besadno Group, initiated a meeting between the two companies for potential future collaboration.
"One of Hatzolah's most important goals is be somewhere within minutes. Unlike helicopters, we can land anywhere within minutes," Yoeli says. "We fit like a glove in their vision of being minutes away to improve the care of patients. They want to be equipped with the best aircrafts."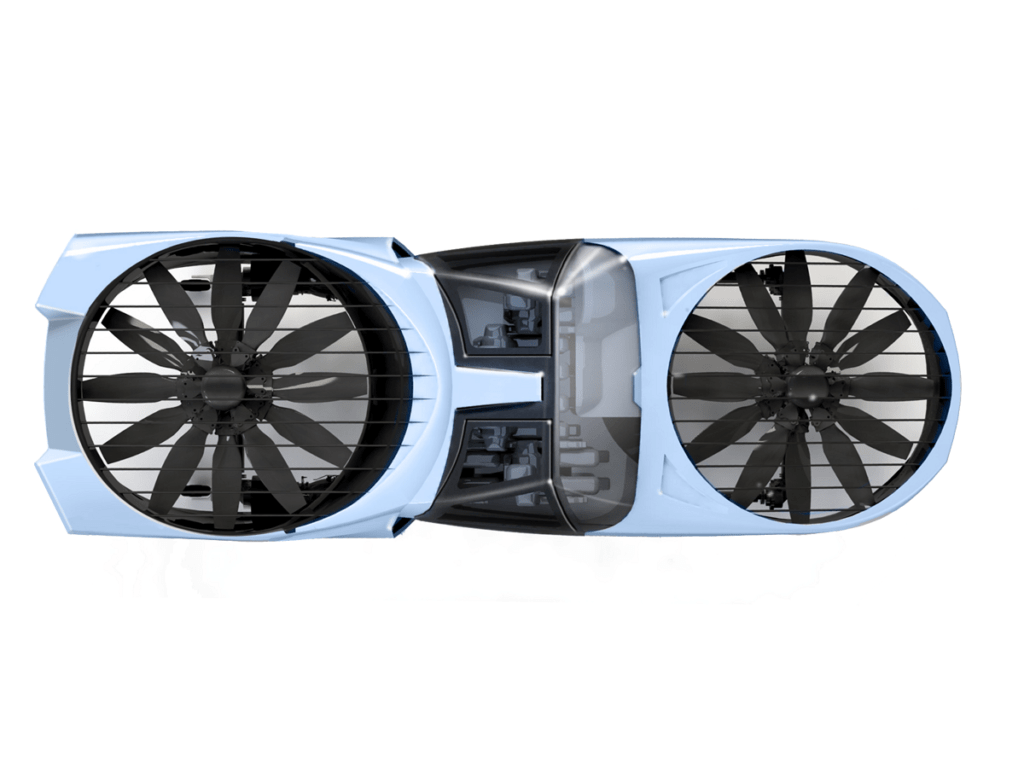 Yoeli says the two companies are in a relatively early-stage of their collaboration but that they are "trying to form a framework of what that will be."
While Urban Aeronautics is a commercial company and Hatzolah is a non-profit organization, "we believe in the same values," Yoeli adds.
CityHawk eVTOL
Hatzolah is interested in Urban Aeronautics' CityHawk, a six-passenger vertical takeoff and landing (VTOL) flying ambulance which holds a pilot, patient, another companion, two EMT personnel, and life support equipment. It is meant to be used in search and rescue operations as a flying ambulance where a helicopter would be dangerous or useless, such as evacuating people from burning buildings or collecting civilians from bomb-riddled areas.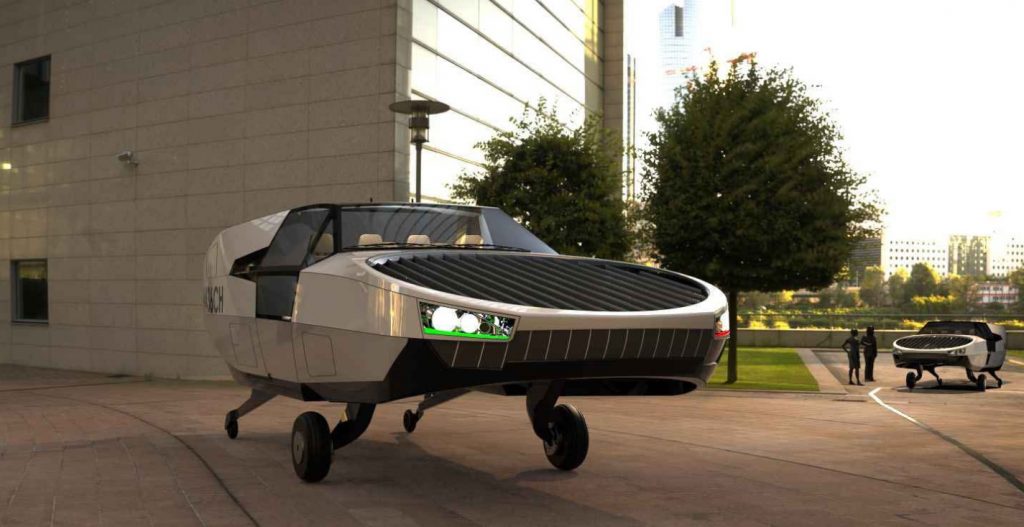 The CityHawk eVTOL has no external wings or rotors, resulting in "unparalleled" flying and landing access under any weather conditions, the company says. It features Urban Aeronautics' internal rotor Fancraft technology, which utilizes powerful ducted fans in combination with advanced aerodynamic technologies that result in superior control, stability, speed, safety, noise reduction, and sustainability.
Hatzolah Air will be taking a leadership role in the marketing of CityHawk to other EMS and rescue organizations worldwide under a distribution agreement with Urban Aeronautics, the parties said.
Urban Aeronautics is currently working on certification from the Federal Aviation Authority (FAA) for emergency use of its CityHawk aircraft. The development of the CityHawk is planned to be completed and ready for production within the next three to five years. Yoeli tells NoCamels that while production could take as long as five years, prototypes will be available sooner.
Sign up for our free weekly newsletter
Subscribe
"We are excited to partner with Hatzolah Air on the development of our CityHawk EMS vehicle," said Yoeli in a statement, "Its compact size will enable it to land in the middle of a busy city street, making it a perfect fit for medical evacuation missions by dramatically decreasing the time it takes to arrive on-scene, treat and transport sick or injured patients to appropriate medical facilities."
Next-generation emergency medical services
Urban Aeronautics has been building the next generation of flying vehicles since 2001.
The Yavne-based company has already found success with the development of the Cormorant, an unmanned VTOL aircraft built for various military, civil, and emergency response missions.
The unmanned aerial vehicle (UAV) is set to be launched in 2021. Its prototype has had 300 successful autonomous flight tests, according to the company.
The vehicle is a single-engine passenger drone by Urban Aeronautics subsidiary Tactical Robotics. It would be capable of flying and operating inside complex and natural environments where it can be difficult for regular helicopters or other aerial vehicles to maneuver or land, the company has said.
The aircraft can conduct emergency response missions such as delivering food, water, and supplies and can also carry up to four patients for medical evacuations.
Earlier this year, American aerospace multinational Boeing announced an agreement with Israel-based Tactical Robotics to explore the company's Fancraft technology through its autonomous unmanned VTOL aircraft.
The vehicle can reach speeds of up to 115mph (185 km per hour), an altitude of up to 18,000 feet (about 5.4 km) and can carry as much as 1,100 pounds (almost 500 kg), the company previously told NoCamels.
"Cormorant represents the first in a family of vertical takeoff and landing aircraft that can fly and land where no other aircraft can," Yoeli said at the time. "We can think of no better partner than Boeing to help us develop this product and utilize the Fancraft technology to its full potential."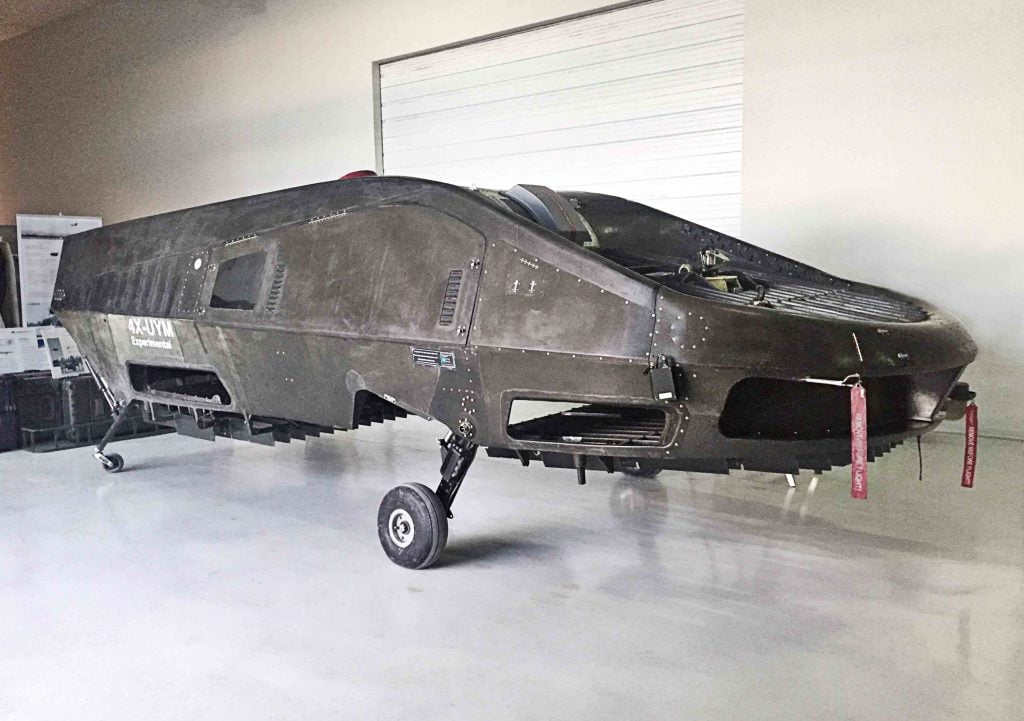 Two months after the Boeing announcement, Urban Aeronautics teamed up with Singapore-based urban air mobility service Ascent Flights Global Pte. Ltd (Ascent), to bring the CityHawk to market.
SEE ALSO: Ride & Fly: US-Israeli Startup To Begin Testing Flying Vehicle In 2020
Ascent is Asia's first technology-powered urban air mobility service that enables users to book individual seats on chartered helicopters in several southeast Asian countries.
"The partnership with Urban Aeronautics is a great step forward in line with our objective to democratize sustainable urban air mobility," said Lionel Sinai-Sinelnikoff, founder and CEO of Ascent. "In addition to providing flights by the seat, and our commitment to climate neutrality, partnering with the industry pioneer in low-emission VTOLs brings us one step closer to doing so. "
Related posts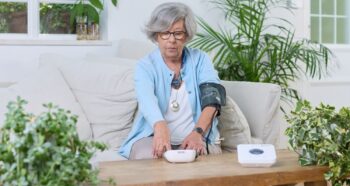 Smart Healthcare System Keeps Elderly At Home, Not In Hospital
November 29, 2023