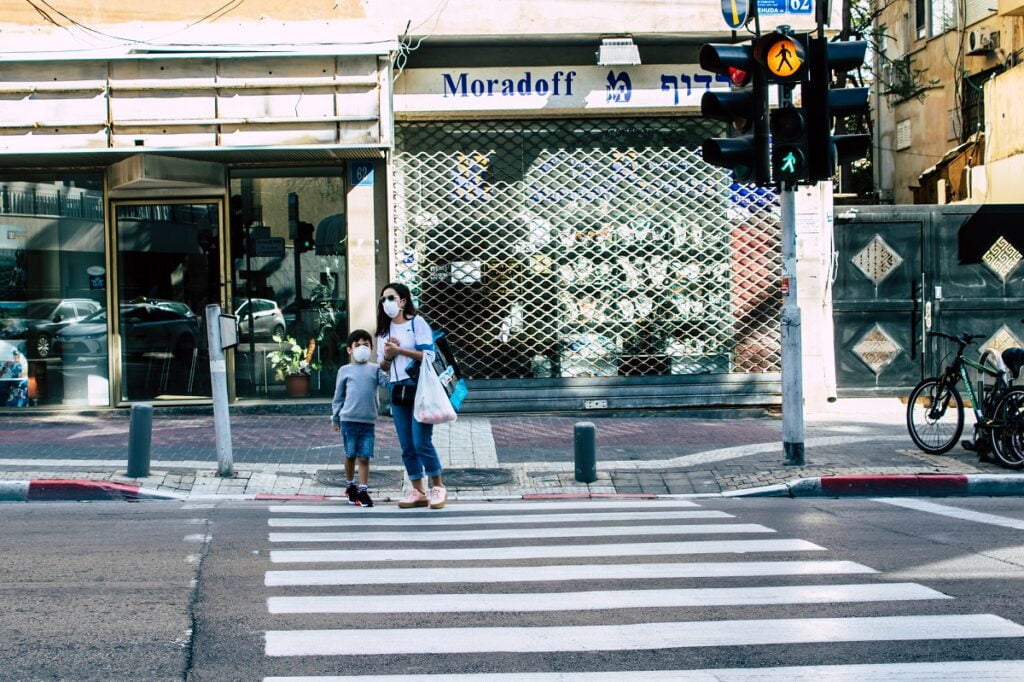 An Israeli data scientist from Ben-Gurion University of the Negev has suggested that the "end of the coronavirus peak" is just weeks away.
Professor Mark Last, a BGU professor at the Department of Software and Information Systems Engineering and head of the university's Data Science Research Center, tells NoCamels that a data model he created based on both daily deaths attributed to coronavirus, reported by the Israeli Ministry of Health, and published results of serological tests (tests that look for antibodies) indicates that, in a few weeks, coronavirus infection rates will begin to decline. Furthermore, according to the model, another lockdown is not necessary and herd immunity is imminent.
"Soon we should have enough people in the population who were at some stage infected with the coronavirus and these people have antibodies," he says. "We should have enough people to cause a decline in the daily number of new infections. That's the thing — according to my model, it should happen within the next few weeks. I cannot say exactly when, it's an estimation, but that's the forecast."
When pressed further, Prof. Last said it could happen as soon as two to three weeks, but he cannot give an exact time.
"I cannot say exactly in 10 days, it's going to happen. I don't have such accurate data."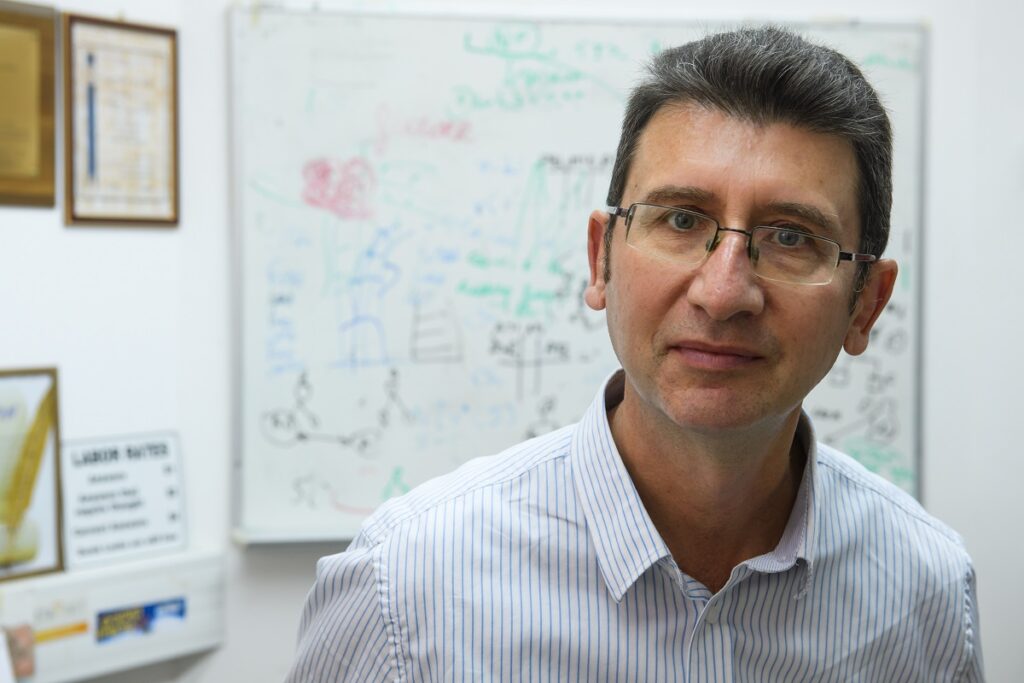 Prof. Last explains that if current COVID-19 restrictions are maintained and there are no massive spreading events, such as large cultural gatherings or weddings, future lockdown won't be necessary.
"Lockdown is the perfect solution to stop the pandemic if you can keep it forever," Prof. Last says, "But every day of a lockdown has some kind of cost associated with it. And the benefit would be very short because after it ends, everything goes [back to normal], and then we have more cases when things reopen."
Israel was one of the first countries hit by the coronavirus crisis to go into a national lockdown for about five weeks between March and April before reopening in May. But during the lockdown, the country's unemployment rate skyrocketed to over 25 percent, with over a million people out of work at the time.
Herd immunity
Herd immunity occurs when a large percentage of the population becomes immune to a disease, which makes the spread of disease from person to person unlikely, according to the Mayo Clinic.
According to his calculations, Prof. Last suggests that herd immunity is around the corner because "we need 1.16 million people with antibodies in order to achieve herd immunity and we are very close to that number."
Last says that a report based on tests conducted by a Health Ministry team, initial serological tests indicate that only one in 10 of Israel's coronavirus cases is actually confirmed.
"Their conclusion was that the ratio of the actual number of infected people to the number of confirmed cases is 10 to one," he explains, "So you can take the total number of confirmed cases reported this morning, something like 114,000 and you multiply it by 10 and you get an estimated number of people with antibodies of the total number of people who were infected."
He says this assumption is based on international research that has certain populations being given antibody blood tests to show who had the virus at some point.
Prof. Last noted that international research suggests that the number varies between five and 10, according to antibody blood tests that show who had the virus. Thus, he says Israel's one in 10 ratio is quite reasonable.
"If the number is larger, it means that there is a larger amount of people who are infected and probably they have no symptoms, they're not aware of the fact that they're infected," he says.
Sign up for our free weekly newsletter
Subscribe
While no one can know the actual number of infected cases in the country unless the entire population is tested every day, Prof. Last says that according to these numbers "we now have slightly above one million people with antibodies in Israel and we need at least 1.2 million."
Mortality rate
Prof. Last's data model predicts the country's mortality rate, the number of daily death cases attributed to COVID-19, and it can be evaluated by comparing a predicted cumulative number of deaths in Israel, and the actual number.
"In my testing experiments, I found out that this model stays pretty accurate for a relatively long period of time. I'm talking about at least a few weeks and even longer in Israel. "We have excellent numbers. It's not related to my model, but generally we have excellent numbers in terms of the mortality rates for criticially ill patients."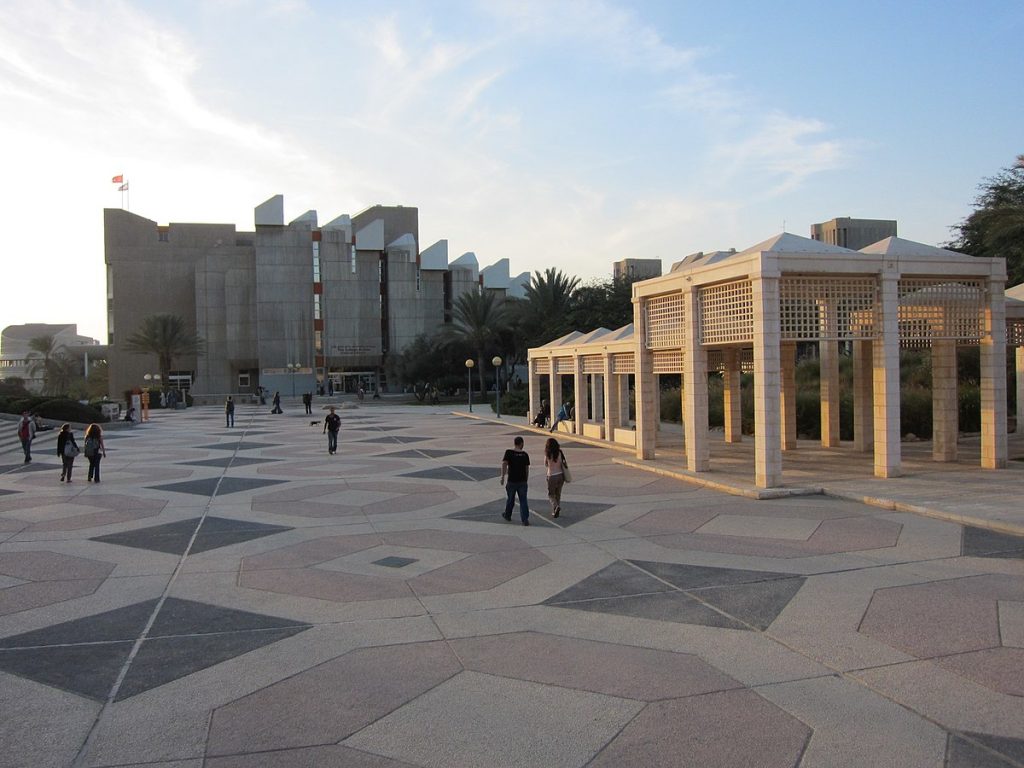 While the numbers may seem high — the death toll in Israel currently stands at 922, according to figures from the Health Ministry (Hebrew) — Prof. Last admits that his data model has been fairly accurate.
"On August 4, my model predicted 929 death cases by Aug. 31," he said.
Prof. Last also says that Israel's health system has managed to keep the percentage of deaths from COVID-19 to under one percent, out of the total number of confirmed cases, while other countries had higher rates such as Italy with 16 percent and Sweden with 14 percent.
"The average daily mortality rate is not going up for probably about two months now," he explains. "If you look at the so-called number of confirmed cases, it is also very stable."
Earlier this month, the Ministry of Health announced that it had undercounted Israel's COVID-19 deaths and that it had failed to include 53 fatalities at senior living homes during July and August in its official count.
For Prof. Last, this was a good sign. He had believed that there was some strange discrepancy, which gave him doubts about the reliability of his model.
"Then, one day, they announced that actually some cases were not reported initially, and I put the new numbers on the curve. And I see that the predictions and the actual numbers aligned together," he tells NoCamels, "After they corrected the reporting, my model became much more accurate."
Prof. Last remains cautiously optimistic about the COVID-19 pandemic in Israel.
"I don't think we need any significant change in the current policy, in the current restrictions," he tells NoCamels, "But we should get used to these restrictions because probably we'll have to live with these restrictions for quite some time."
"We are heading in the right direction," he adds in a BGU statement, "but it is important not to relax our restrictions or get overconfident."
Related posts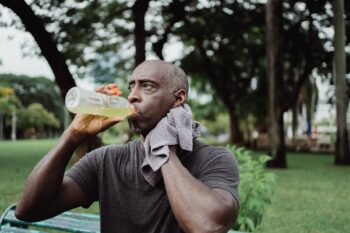 Startup Helping You Get Heart Healthy By Measuring Your Sweat
December 04, 2023