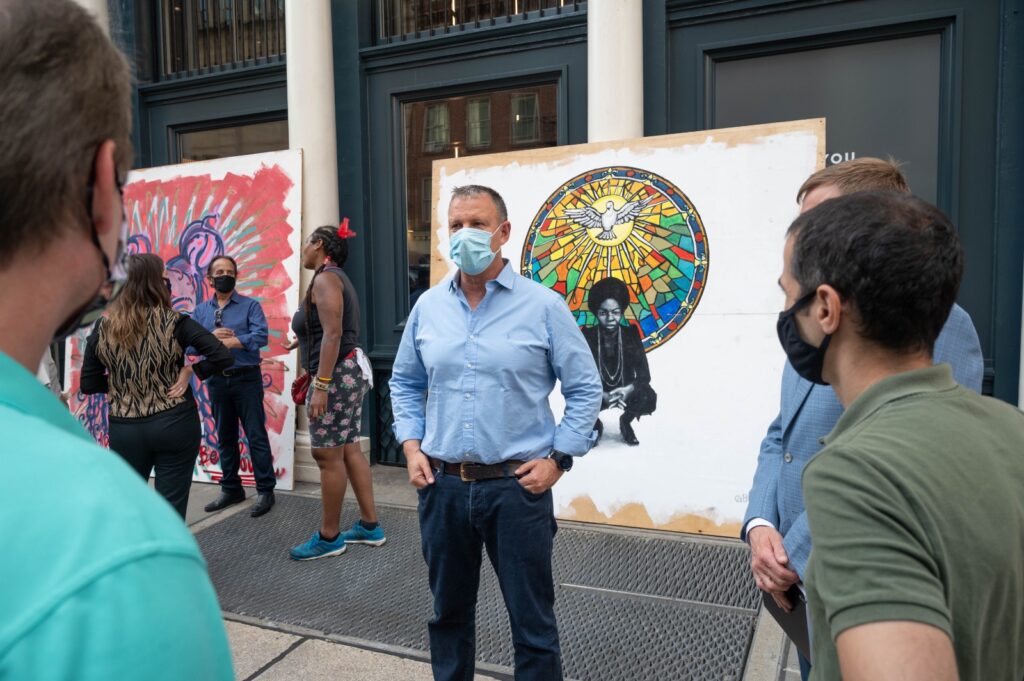 Jerusalem Venture Partners (JVP), the international VC firm led by Dr. Erel Margalit, has reopened its International Cyber Center in New York City's SoHo neighborhood in Manhattan amid efforts to help the local economy recover from the effects of the COVID-19 pandemic.
The center is part of the Cyber NYC initiative, a $100 million public-private investment to transform the city into a global leader in cyber innovation and create thousands of jobs, in partnership with leading academic institutions such as Columbia University, New York University, CUNY, and Cornell-Tech. JVP was selected by the City of New York and the New York City Economic Development Corporation (NYCEDC) to establish its first international cybersecurity investment and innovation hub. The grand opening took place earlier this year, just a few weeks before the coronavirus pathogen hit the US and varying degrees of restrictive measures were imposed.
As restrictions are being eased in New York, the center reopened in accordance with the Safe Work Zone standards set by the State of New York, JVP said in a press statement, enabling its employees to have a safe work environment.
JVP hosted a small event marking the reopening last week with a delegation of CEOs from the firm's portfolio companies, led by Dr. Margalit. "Job creation, employee and customer safety, and preparedness for any similar future occurrences must be top of our agenda, and play a part in all our thinking and planning. We have faith in New York. We know New York will be a shining light for the world," he said.
"Our handling of the COVID-19 pandemic will be judged by how we as a society and a global economy recover, as much as how we face the medical challenges. The need to adapt to a new normal, and harness all new technologies and applications of innovations to create the best possible framework for our economic recovery must be addressed now. This is why I have come from Jerusalem to SoHo, together with leading CEOs from our technology companies, to work with our team on the ground, together with our partners in the NYCEDC, to explore and examine the best way to move forward."
JVP's Cyber Center, housed in a 165,000 square-foot space on Grand Street, focuses on supporting growth-stage startups, serving as their base, and providing them with access to clients, top investors, executives from leading multinational companies and experts in the cybersecurity industry with hopes of creating the next billion-dollar companies in the field. It is also set to play a major role in protecting cities, banks, utilities, and healthcare systems, as well as democracies, information integrity, and the freedom of the individual, JVP indicated at the February launch.
28 Israeli and American startups are currently based at the International Cyber Center (half of which are also JVP portfolio companies). It also houses an accelerator program for startups in the cybersecurity space.
Speaking at the event last week, Mark Gazit, CEO of JVP portfolio company ThetaRay said, "It is not easy to leave your family at such a time, but we are here for our New York family of colleagues.
"The facility that JVP is providing here in SoHo, offers support to the whole ecosystem of and the reinforcement needed to restart and recover," added Gazit.
Dr. Margalit commented on some of the tools workers and workplace adopted amid social distancing measures. "Zoom is a wonderful tool, but in order to create real international business connections, one must be present in the world economic capital, New York. For the Israeli economy to prosper again, Israeli high-tech must prosper again – and our connection to New York is a critical piece of that puzzle," he said.
JVP reopened its Jerusalem headquarters in April, putting in place its own safety measures including printing 3D face shields for visitors, and having them complete an anonymized survey designed by the Weizmann Institute. They also enlisted the help of an Israeli-made AI-powered robot assistant, the Temi, to minimize contact between employees.
Related posts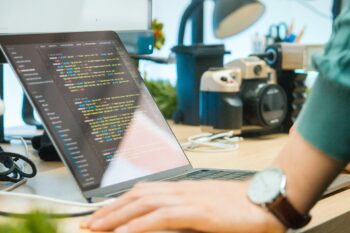 Israel Invests Millions To Help AI Comprehend Hebrew, Arabic
September 21, 2023