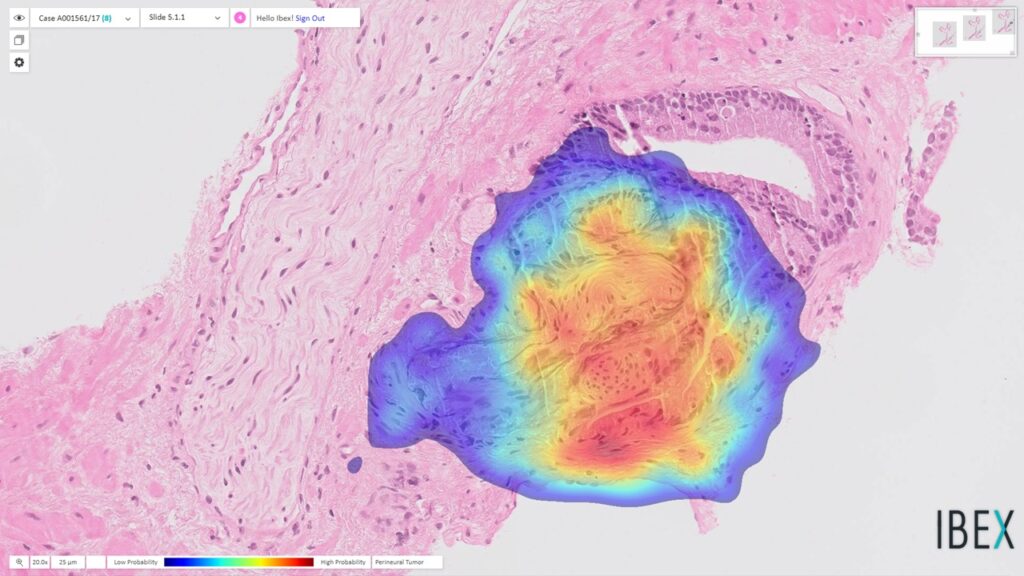 Over the past few decades, Israeli scientists and researchers have been at the forefront of extensive studies on cancer, which is the main cause of death in Israel. Israeli universities, medical centers, hospitals, and labs have taken the lead in developing innovative care plans and undertaking sophisticated research to help advance knowledge of over 100 types of cancers.
Leading efforts in cancer diagnostics is Ibex Medical Analytics, an Israeli AI-powered cancer diagnostics company whose technology helps pathologists detect and grade cancer in biopsies. Ibex's Galen Prostate and Galen Breast are the first AI-powered cancer diagnostics solutions in routine clinical use in pathology, the company says.
Ibex's artificial intelligence applications "help pathologists to diagnose cancer faster and better," Joseph Mossel, co-founder and CEO of Ibex, tells NoCamels. "The mission of the company is to provide patients diagnosed with cancer [with information] which is both correct and accurate."
According to Mossel, Ibex's Galen platform empowers pathologists in delivering rapid, objective, and accurate diagnoses using AI technology. The platform allows pathology labs to operate more efficiently with decreased turnaround time, benefits patients with more objective results, and lowers costs and standardizes procedures for health systems. Ibex combines data from digitized glass slides and electronic medical records to reveal underlying patterns that inform pathological and oncological research.
So far, the Galen Platform has detected breast and prostate cancer, both among the most deadly forms of cancer worldwide.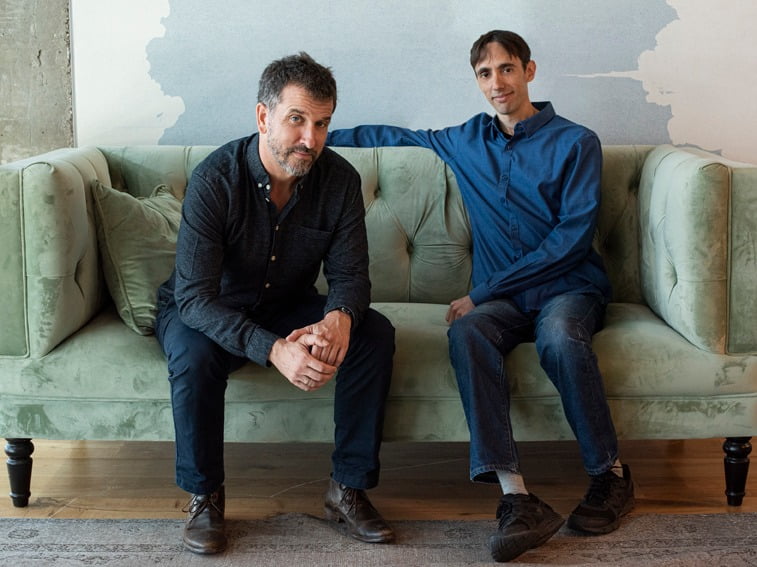 As part of the Galen Platform, the Ibex First Read application analyzes cases prior to human pathologist review to enable case prioritization. Using an AI algorithm that is highly accurate, according to the company, First Read provides decision support tools that can focus on areas of interest, streamline reporting, improve lab efficiency and increase diagnostic confidence.
"First Read helps the pathology lab that could be struggling with the workload; as a result of that in Israel, it sometimes takes two to four weeks to get a result of your biopsy," Mossel said. "We allow them to have the same workforce and to be able to cover a much larger workload."
In addition, the Ibex Second Read analyzes cases in parallel with human pathologist review to identify any discrepancies with high clinical significance, such as a cancerous region that has been overlooked. Second Read provides a safety net for patients that reduces error rates and enables a more efficient workflow. The Second Read system for breast biopsies is currently being used at the pathology institute of the Kahn-Sagol-Maccabi Research and Innovation Institute at Maccabi Healthcare Services, the largest pathology lab in Israel.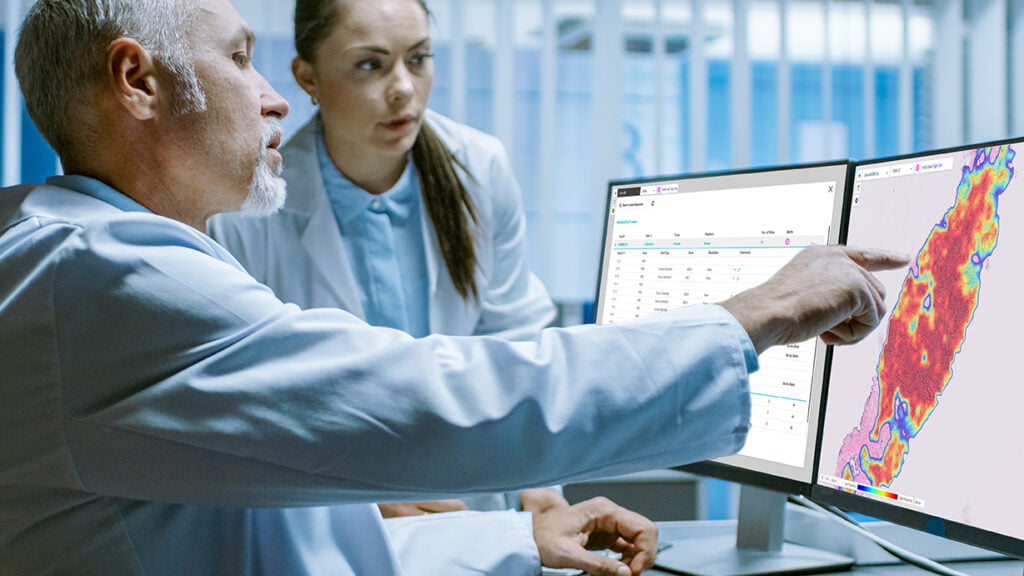 According to Mossel, Ibex's technology helps to correct problems with the current cancer analysis process, especially when many pathology labs worldwide lack enough personnel for accurate and quick cancer diagnoses; in the UK, 97 percent of departments don't have enough histopathologists for the workload. Currently, patients manifesting common cancer symptoms undergo a biopsy, in which tissue samples are extracted from their bodies, and these samples are sent to a pathology lab where they are analyzed under a microscope to determine whether or not patients have cancer.
"There's a few problems in that process. One is simply there are not enough scientists worldwide, which takes a long time to get your results, and in some geographies, there is no one to do this kind of work," Mossel tells NoCamels. "Another is that pathologists make mistakes… and the implication of a mistake in pathology might be that the patient who has cancer goes around for another year or two without being treated."
Sign up for our free weekly newsletter
Subscribe
Mossel also notes that beyond clinical use, Ibex's technology could also "help to also increase the accuracy and speed of the drug development process" within the pharmaceutical industry. The drug development process often involves pathologists, who can detect the frequency of a drug when looking at biopsies during drug trials.
In addition to deployments in Israel, Ibex has recently partnered with UK pathology services provider LDPath, which provides services to 24 NHS trusts, to roll out the first clinical-grade AI applications for cancer detection for NHS patients. With the CE-marked solution, "prostate biopsies with LDPath will be reviewed by a highly accurate AI algorithm concomitant with the pathologist's diagnosis," the companies said in June.
In July, Ibex partnered with Medipath, the largest network of private pathology labs in France. Medipath provides pathology services to more than 170 hospitals and clinics across France and recently completed deployment of Ibex's Galen Prostate as part of its routine clinical practice.
Ibex also announced promising outcomes in a clinical validation study conducted at the University of Pittsburgh Medical Center (UPMC). The accuracy levels of Galen Prostate were found to be the highest reported in the field. The sensitivity measured for prostate cancer detection was 98.46 percent, specificity was 97.33 percent and the AUC (area under the curve) was 0.991. This data is now reported by The Lancet Digital Health, a top-tier peer-reviewed clinical journal.
"We've demonstrated the highest accuracy numbers ever shown in this field in terms of the ability to detect cancer, and we've gone beyond what's been shown before," Mossel says "What we were also able to show is that we're able to very accurately calibrate prostate cancer and detect other important clinical conditions."
Given the success of the UPMC study, Mossel notes that he expects to see more commercial deployments of Ibex's technology by the end of the year.
Mossel also mentions that the COVID-19 pandemic, with over 17 million cases worldwide, has impacted the company and the pathology industry more broadly. According to him, many pathology labs have fluctuating periods of very low and high volume work, and when they're bombarded with biopsies especially during COVID-19, Ibex's technology can assist these increased workloads for more efficient and accurate results.
"I think COVID actually kind of really took the spotlight of the importance of robust healthcare systems and the need to invest in innovation, technology and doing more with less," Mossel says.
"What really came to life is the importance of being able to work from home for pathologists, and that drives the adoption of technology called digital pathology. That's the technology that enables what we're doing, the scanning of glass slides, so that's actually a very strong driver of what we're doing," he tells NoCamels.
Related posts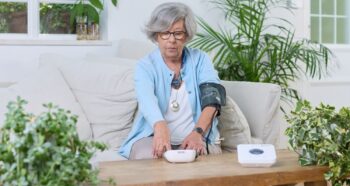 Smart Healthcare System Keeps Elderly At Home, Not In Hospital
November 29, 2023