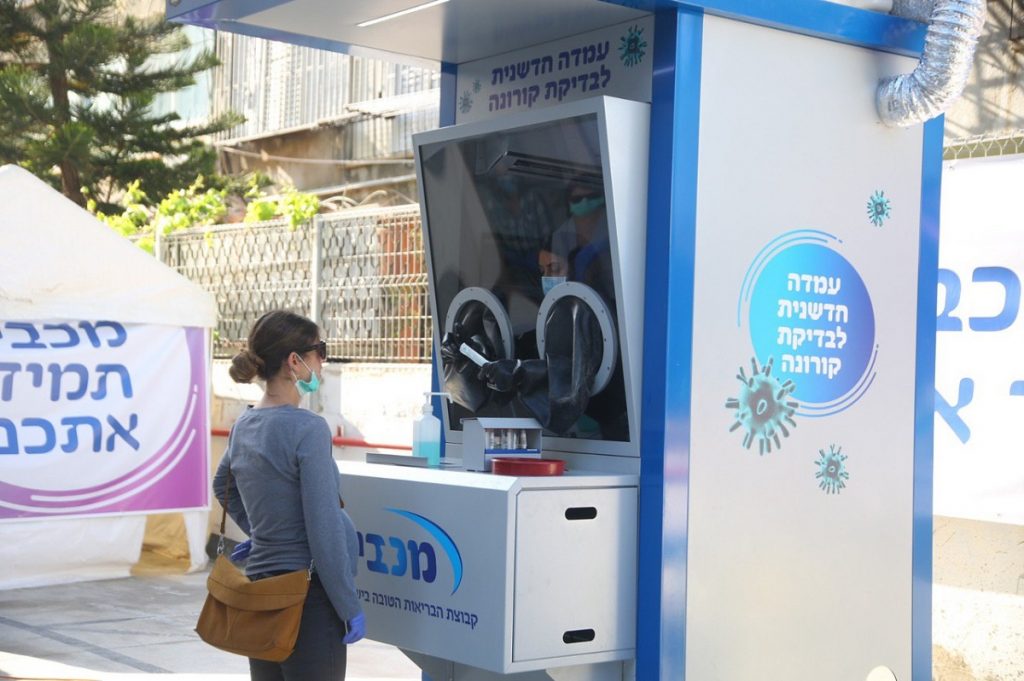 Israel launched dozens of new roadside COVID-19 testing kiosks late last month as part of a national effort to slow the spread of the coronavirus. The sealed kiosks allow testers to take samples without contact with the patient.
The kiosks are produced by Israeli healthcare companies in partnership with military and civilian services and provide a sterile environment for the tester.
Israeli HMO Leumit Healthcare Services, in cooperation with the IDF Technology and Logistics Branch, built a unique testing unit to carry out coronavirus tests without the need for protective equipment for the tester.
The unit was planned and developed by the IDF Ground Forces Technology Unit and the IDF Technology and Logistics Branch Refitting and Maintenance Center.
Leumit Health Services was the first HMO to use the unit, according to a joint statement. Leumit has set up dozens of sample-tasking centers at existing clinics throughout the country and currently operates four mobile coronavirus testing vehicles.
The unit enables medical professionals to administer the test and take coronavirus samples while maintaining complete separation from the person being tested, without the passage of air between them. The unit is built with positive air pressure inside the chamber. Testers do not have to wear expensive protective equipment, which impedes their work and is in short supply.
"From now on, Leumit can offer its customers a range of possibilities for carrying out coronavirus tests, at the new units, at the sample-taking centers and via the mobile vehicles," said Leumit Health Services Director Nissim Alon.
Maccabi Health Services, Israel's second-largest HMO, also developed a contactless coronavirus testing booth. Like the Leumit kiosk, this stand is also designed so that samples are taken with complete separation between the subject and tester.
Sign up for our free weekly newsletter
Subscribe
Maccabi launched its first stand at the Maccabi Clinic in Jaffa. Test results are available within 24 hours.
The booth was planned by Engineer Itamar Feda, property and logistics manager in the Maccabi Central District, with the professional guidance of Dr. Daniel Kohn, medical director of the Jaffa area for Maccabi.
It was created by Maccabi and IM Segev Industries, with help from the Manufacturers Association of Israel.
Israel's Ministry of Defense has expressed an interest in producing such booths on a large scale, Maccabi said in a statement.
In addition, several countries have already communicated their interest in the design.
"The new facility proves to be safe and effective and we would love to share the building plans with any organization in Israel and the world that wants, as part of the global fight against the coronavirus," said Ran Sa'ar, CEO of Maccabi.
Related posts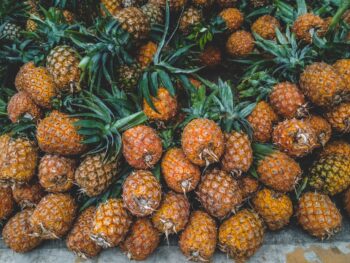 Israeli Pineapple-Based Burn Therapy Treating Injured US Troops
October 02, 2023