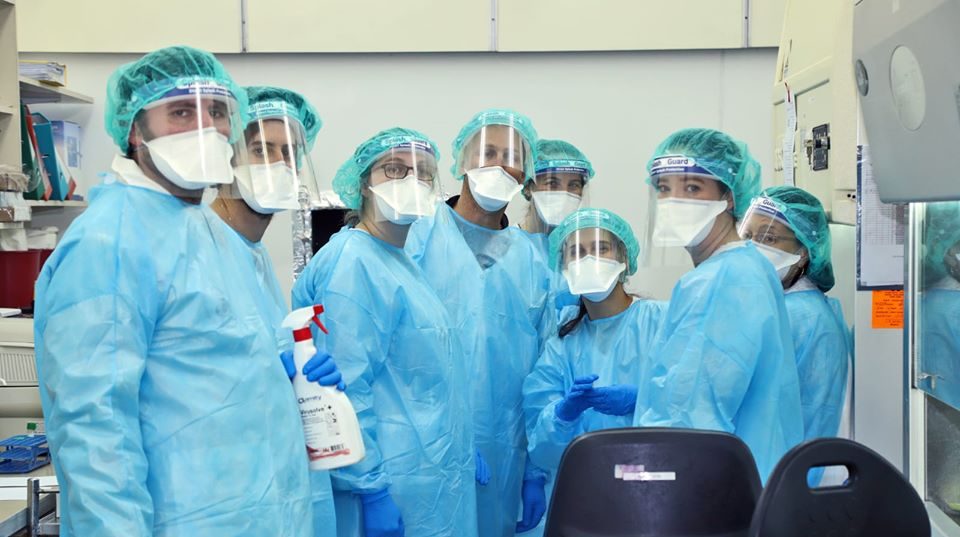 Two Israeli universities are set to analyze thousands of coronavirus tests per day as government authorities work to increase the number of tests administered and processed daily to help detect COVID-19 patients and curb the spread of the pandemic.
The Weizmann Institute for Science and Tel Aviv University (TAU) indicated separately that they would begin processing coronavirus tests this week.
The news comes amidst efforts by the Healthy Ministry to increase testing to 30,000 daily. Close to 10,000 tests have been taken per day in recent weeks but this number has fallen to 5,000-6,000 recently amid a shortage of chemical reagents and the Passover holiday, the ministry said Saturday.
The Weizmann Institute of Science began conducting tests Friday morning following an agreement signed with the Health Ministry. The tests will be carried out at the Nancy and Stephen Grand Israel National Center for Personalized Medicine (G-INCPM.)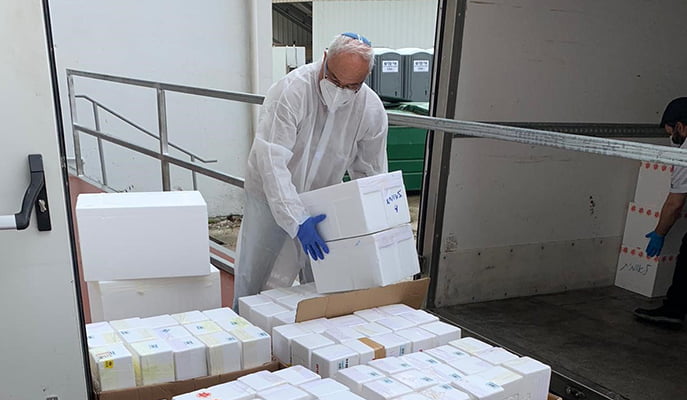 COVID-19 is currently diagnosed using Polymerase chain reaction (PCR) testing which examines the presence of a unique genetic sequence of viruses in a single sample. The test can take a number of hours and often creates a bottleneck as samples are tested individually.
Last month, Weizmann scientists said they were developing an advanced testing approach based on a process that involves fewer stages compared to existing tests, and will greatly reduce the biological risk to medical teams.
SEE ALSO: Technion, Weizmann Institute Join Israeli Efforts To Accelerate Coronavirus Testing
"As an integral part of Israeli society, we at the Weizmann Institute of Science consider it our duty and privilege to help and contribute to the State and the people of Israel in coping with the global coronavirus crisis. During this time of emergency, we are harnessing our basic research capabilities for the benefit of humanity," said Prof. Alon Chen, president of the Weizmann Institute of Science, at the time.
Tel Aviv University (TAU) is also set to begin administering coronavirus tests. Last month, the university quickly set up an emergency COVID-19 testing lab in just three days with professors and graduate students working around the clock. The lab was completed on Friday, March 27.
The lab will be able to perform an additional 2,000 coronavirus tests a day. A Health Ministry official has already reviewed the lab to ensure that it meets health and safety protocols, the university indicated.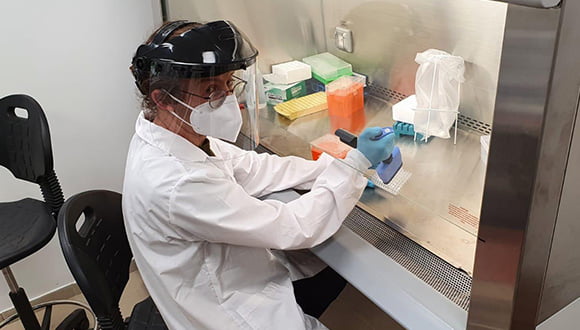 The university approved an emergency budget to construct the lab after realizing they could make a contribution to public testing efforts following the news that technicians at Sheba Medical Center's laboratory were quarantined as a result of exposure to COVID-19.
Sign up for our free weekly newsletter
Subscribe
"Usually, setting up a lab takes 4-6 months. To do so within a few days required the extraordinary efforts of project partners working around the clock and adopting innovative ideas, including architect Daniel Zarchi who designed the lab. Without the full mobilization of the entire team, it would never have happened," said Ofer Lugassi, VP of Engineering and Maintenance at TAU. "We learned and solved everything 'on the go' — from building a new ceiling, something we didn't anticipate we would need to do, to installing a complex air filtration system that normally takes about a month to set up. Everything was done overnight."
Prof. Ariel Munitz of Sackler's Faculty of Medicine spearheaded the establishment of a testing lab on campus.
"We realized immediately how critical testing was and how we at the university could contribute to Israel's diagnostic landscape," he said, "It was not an easy decision. It was unclear whether the Health Ministry would approve, and we did not know exactly what the protocol was or what was required – but we knew we needed to act."
Prof. Eran Bacharach of the School of Molecular Cell Biology and Biotechnology, Wise Faculty of Life Sciences, who is in charge of the TAU BSL2+ facility dedicated to studies of viruses and bacteria, also helped coordinate a TAU student volunteer initiative currently underway at Israeli hospitals.
TAU, together with the Weizmann Institute of Science and other institutes in Israel, have recruited over 600 doctoral students to volunteer their time and assist overburdened hospitals process coronavirus tests in laboratories.
The medical student initiative was launched by researchers and doctors at Sheba Medical Center, Hadassah Medical Center and the Shamir Medical Center (Assaf Harofeh), together with the co-chairs of the Medical Students Association, which represents medical students at Israel's five universities.
Over 1,000 medical student volunteers from all over the country are also helping Magen David Adom (MDA), Israel's national emergency service, collect test samples from people in communities across the country.
Five doctoral students underwent coronavirus testing training in late March, led by Prof. Ohad Gal-Mor of TAU's Sackler School of Medicine and the head of the Sheba Infectious Diseases Research Laboratory.
The doctoral student volunteer mission was the brainchild of TAU, the Technion, Hebrew University, Bar-Ilan University, Ariel University and many medical centers, including Sheba, Shamir, Hadassah, Soroka, Wolfson, and Tel Aviv Sourasky Medical Center. Several HMOs are also taking part in this effort in full coordination with the Ministry of Health.
Some 170 student volunteers are currently embedded in 12 laboratories in hospitals, including Tel Aviv Sourasky Medical Center (Ichilov Hospital), Shamir Medical Center (Assaf Harofeh), Rambam Health Care Campus, Soroka Medical Center, and HMOs across Israel.
Related posts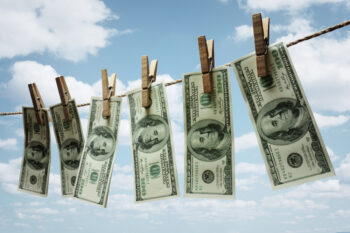 AI Money Laundering Watchdog That 'Senses' A Financial Crime 
September 24, 2023