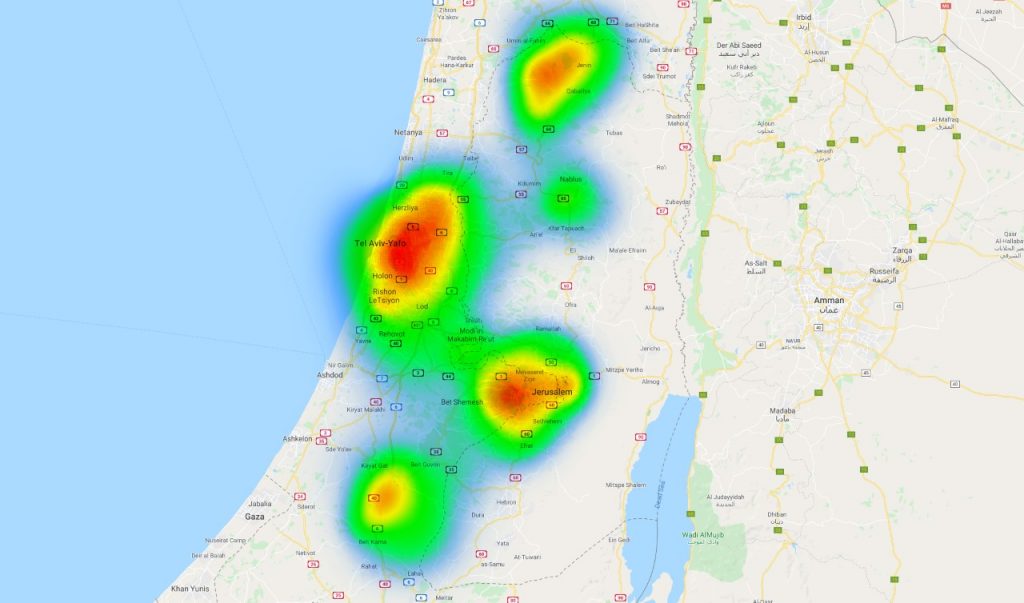 Israeli health officials are using a digital risk assessment and monitoring platform developed by Tel Aviv-based startup Diagnostic Robotics as part of their strategy to help track the spread of the coronavirus in Israel and assess their progress in bringing it under control.
The Israeli Health Ministry has used Diagnostic Robotics' solution for remote screening since March, leveraging the platform to analyze a patient's clinical symptoms and underlying health status, generate a personalized risk profile for COVID-19, and provide next-step guidance. This is done through an opt-in, anonymous questionnaire sent via text message, to be answered every day. The questionnaire monitors symptoms while also minimizing direct contact with medical teams to ease the burden on already stretched healthcare staff.
The remote screening process is visualized through an epidemiologic heatmap that enables health officials to gain an ongoing assessment of spreading trends and predictive analysis. This allows them to build models and intervene rapidly where necessary before communities and health facilities are overwhelmed.
The startup was founded in 2017 by Jonathan Amir, who serves as CEO, AI expert Dr. Kira Radinsky, the former director of data science and Israel chief scientist for eBay, who serves as chairman and CTO, and Professor Moshe Shoham, a founder of Israeli company Mazor Robotics acquired by medical technology firm Medtronic in 2018. The trio set out to develop a human–machine hybrid AI diagnostic system that could help alleviate strained health budgets and workforces by helping physicians, healthcare providers and insurers with patient navigation while providing improved risk-prediction capabilities for clinical decision-making.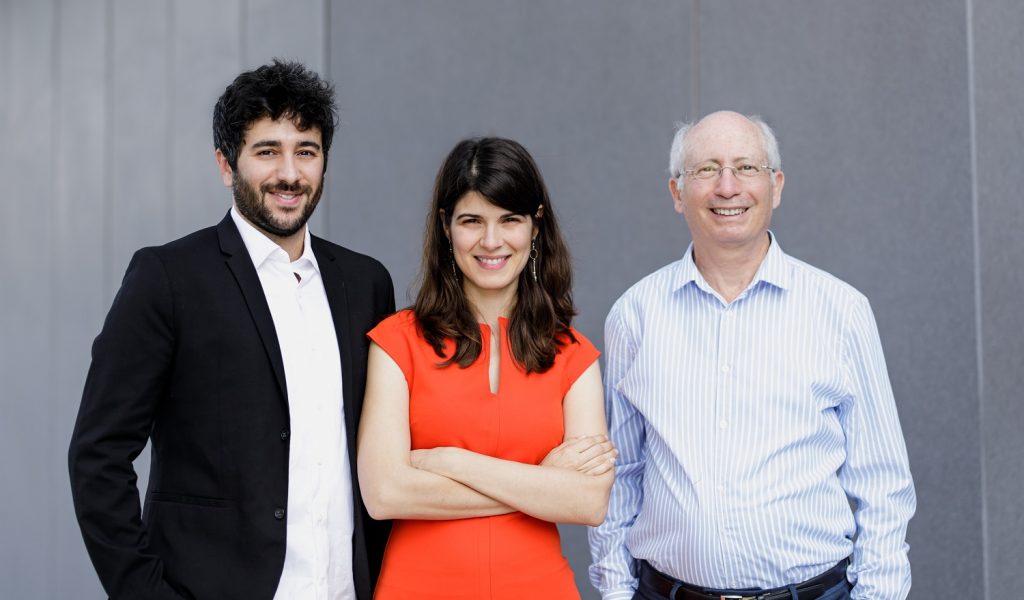 The triage service is an AI-driven personalized triage system guiding the patients through their journey in the medical ecosystem, analyzing their medical history and current medical case using AI and NLP technologies, with generic ability to integrate with multiple sensory output data, explain
Dr. Radinsky and Amir to NoCamels via email. Diagnostic Robotics also arms the medical providers with decision support systems to improve care.
The company raised $24 million in Series A funding in November.
Earlier this year, Diagnostic Robotics decided to adapt its system to track the coronavirus before it spread in Israel, the founders say.
"We were able to predict the spread in Israel and a month before the virus hit us here, we already decided to adapt our existing systems to track its spread in the country," they tell NoCamels.
"For the past month and a half, since the first week of March, we have been working day and night to put the finishing touches on a digital platform that is a one-stop-shop for managing the disease. We have been adapting the COVID protocol based on CDC guidance and data received from Italy and South Korea," Dr. Radinsky and Amir add.
Over the past week, Diagnostic Robotics' system has been integrated with all Israeli HMOs and Magen David Adom and other Israeli emergency care services, in cooperation with the Health Ministry.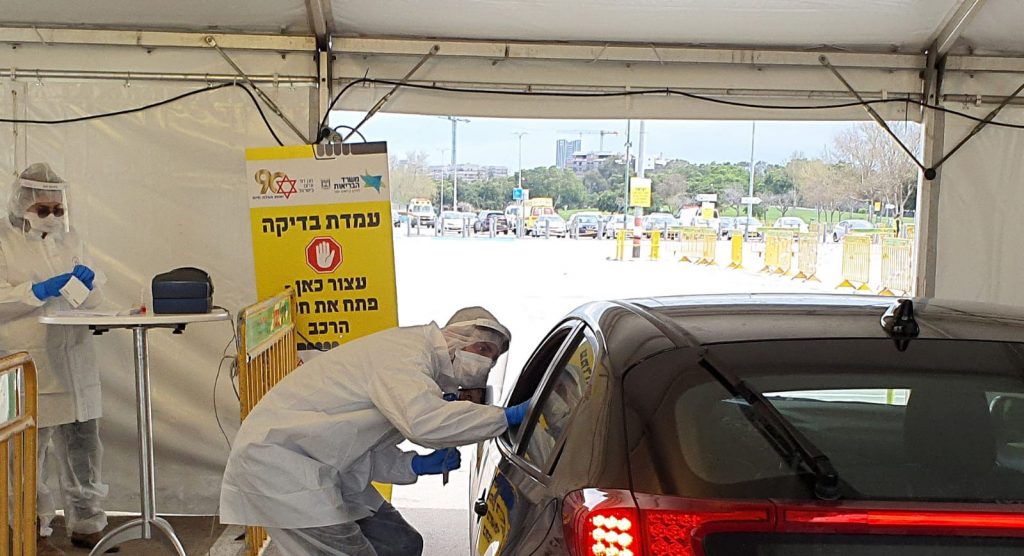 The solution has also been offered at no cost internationally to countries grappling with the pandemic and has generated interest from officials in the US, Italy, Brazil, Austria, and the Netherlands, among others, according to a statement late last month.
Sign up for our free weekly newsletter
Subscribe
The system is actively implemented in some countries though Diagnostic Robotics declined to name them.
"We wish to contribute to any country's efforts and help in any way we can in these challenging times," Dr. Radinsky said in a statement last month. "We want to help as many countries as possible, and offer our support during this crisis. We are honored to share the technological platform and the knowledge we've gained from a nationwide coronavirus monitoring system deployed in Israel."
How Diagnostic Robotics' COVID-19 solution works
Diagnostics Robotics' questionnaire for patients gathers symptomatic data and facilitates periodic assessment and remote monitoring. It is available in Israel in four languages – English, Hebrew, Russian, and Arabic – and includes ongoing guidance in line with their individual progression, the founders explain.

On the provider side, the system includes a dashboard that highlights any concerning changes in clinical status.
The heat map generated with the system includes COVID-19 updates such as segmentation and daily symptomatic monitoring and provides a way to help monitor and predict community-level risk, the path and pattern of spread and any strain on healthcare resources, Dr. Radinsky and Amir tell NoCamels. The map itself shows the active hotspots and uses machine learning to predict the spread of the virus.
The data is then used by the Health Ministry to establish guidelines and issue restrictive orders.
"For example, last Saturday night, we saw worrying data coming from Migdal HaEmek, Tiberias, and Ashkelon; on Monday morning, the government issued a lockdown order in those cities," they say.
The machine learning model examined existing data from the Health Ministry from the past few weeks, along with data from the Central Bureau of Statistics (such population density) and public information on the general whereabouts of the population to predict which area showed increased signs of a spread.
"The model also took into account data from neighboring cities and that together with all the additional information that has been accumulated by the system in the last few weeks allowed us to predict an uptick in new cases in Ashkelon, Tiberias, and Migdal HaEmek," they explain.

Diagnostic Robotics is now also building models that will predict which cities should start emerging from lockdown to gradually return to daily life in a new, not-yet-known, normal.

Related posts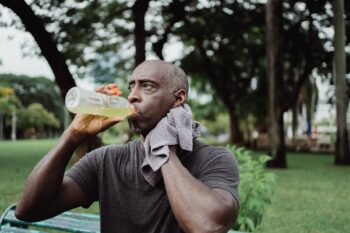 Startup Helping You Get Heart Healthy By Measuring Your Sweat
December 04, 2023