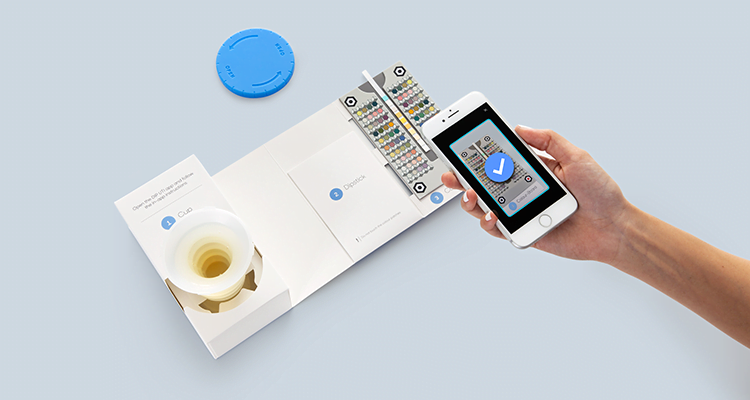 Israeli medical tech startup Healthy.io announced last month that its digital urinalysis kits for identifying UTIs (urinary tract infections) were available at hundreds of pharmacies across the UK and that these pharmacies could become a one-stop-shop for sufferers.
Healthy.io developed a smartphone-based urine albumin test, called Dip.io, which aids in the diagnosis of chronic kidney disease and already has FDA clearance and a CE mark. Its Dip UTI kit includes a urine cup, dipstick, and a color board after which a connected app scans the stick for analysis.
The kit allows potential sufferers to take a urine test from the comfort of their homes or at a nearby restroom and receive immediate results. They can share the results with their pharmacist to receive treatment, including antibiotics (in the UK, pharmacists are allowed to supply certain types of medications under a PGD – patient group direction).
In a blog post, Chief Commercial Officer Katherine Ward said the pharmacy-first clinical pathway service "saves women suffering from UTIs a trip to the clinic for testing" but also allows them to get treatment fast, when necessary.
"In the United Kingdom, suspected UTIs make up about 3 percent of all general practitioner (GP) visits – approximately 10 million annual visits costing the National Health Service over £300 million annually," Ward wrote in the post.
In a survey conducted by Healthy.io of 1,000 women across the UK who have suffered from UTIs, 58 percent said they have to wait at least two days for an appointment while suffering from unpleasant symptoms.
Ward wrote that through Healthy.io's "partnerships with the largest pharmacy chains in the UK, we now offer our UTI urine test kit behind the counter at hundreds of branches, and online.
Dip UTI has a CE mark.
Healthy.io also announced last month that it launched a new digital solution for the management of chronic wounds in the United States. The wound care solution has been registered with the FDA and is also CE marked, according to the announcement.
Healthy.io was founded in 2013 by Yonatan Adiri, who also serves as CEO, and has raised some $90 million to date.
Related posts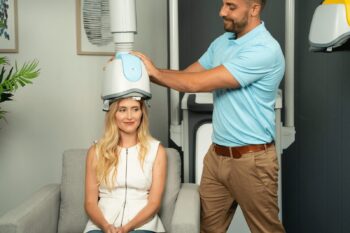 US Soldiers, Vets To Get Israeli-Made Helmets To Treat Depression
September 27, 2023